SX mini ML Class Box Mod Review: This YiHi Mod KICKS ASS
By Nick Jennings • Updated: 07/18/17 • 6 min read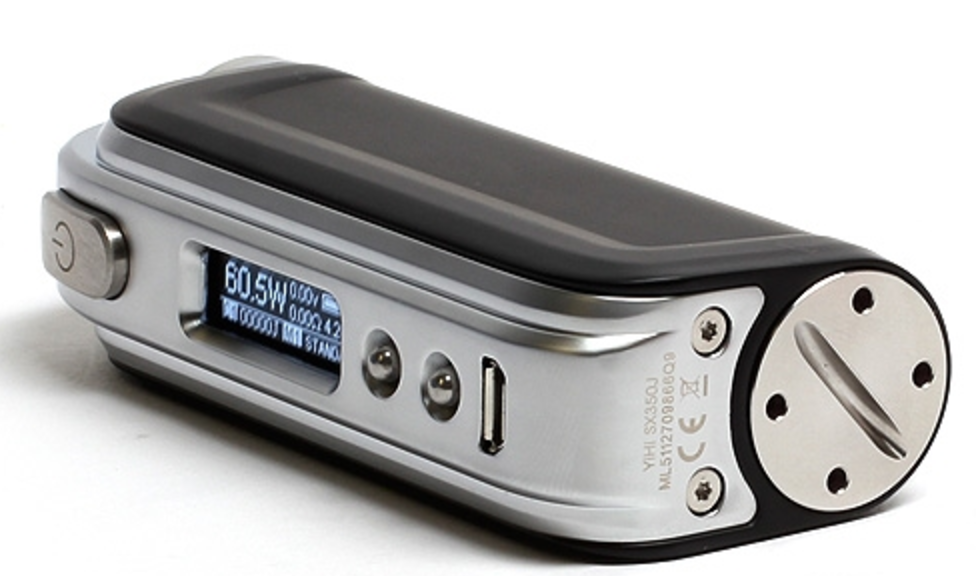 The SX mini ML Class is after the title of all-round best mod on the planet. But does it have the chops to take on EVOLV's mighty DNA 250 chipset and win?
The SX mini ML Class aims to deliver best in class reliability and accuracy. It runs the latest Yihi SX350J v2 chipset and is made from quality, premium components.
Basically, if you're after the best of the best, the SX mini ML Class should be very high on your list.
Next to EVOLV's DNA 200, the YiHi chipset is the gold-standard by which all other vape chipsets are judged by.
Designed for pro-users and those that appreciate the finer things in life, YiHi mods offer insane levels of accuracy, bleeding-edge safety features, and some of the best features in the market.
YiHi – which actually trades under the YiHiecigar name – is a China-based technology company that specializes in creating vape chipsets, chipsets that add in more features and functionality to mods for the best possible vaping experience.
Like EVOLV's DNA chipset, YiHi mods cost a bit more than your average, run of the mill box mod. But once you use one of these mods, you will know where that extra money went.
I own both types of mods – YiHi and DNA 200 – and the performance they offer cannot be equaled by cheaper mods in my collection. Vaporesso's OMNI Board is close, as is VooPoo's GENE chip, but overall they both still lag a good ways behind YiHi and EVOLV's offerings.
I've just spent a month getting to know the SX mini ML Class, running all different kinds of tanks and builds on it.
Does the SX mini ML Class impress in the reality, though?
Read on to find out!
SX mini ML Class Review: Packaging and Appearance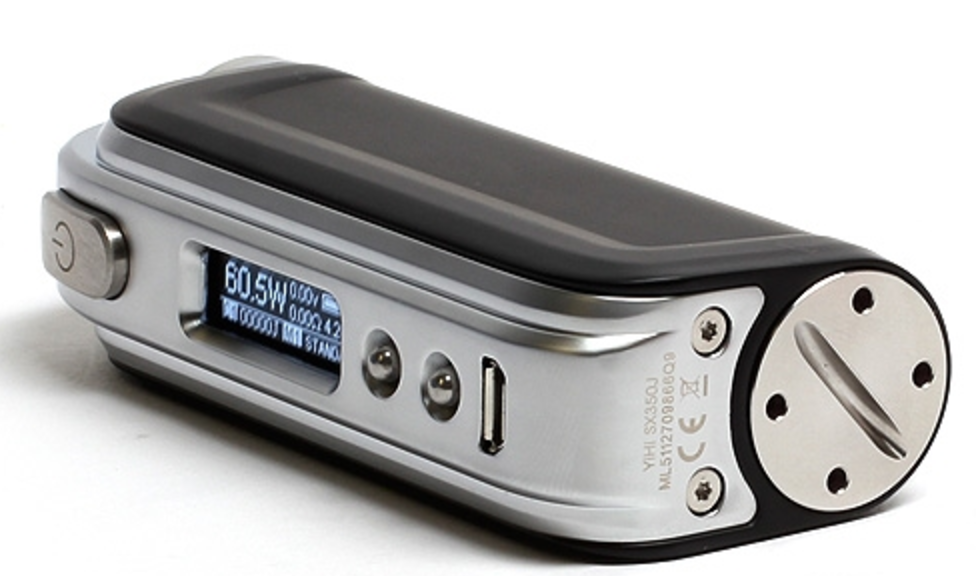 Pin
The SX mini ML mod is rather heavy in the hand. But this is not a bad thing; no, rather it is the exact opposite. The SX mini ML's heft comes as a byproduct of its excellent, high-end build materials.
The SX mini ML is a robust mod, a mod that can take a lick and keep on ticking. This is abundantly obvious as soon as you hold it in you hand. Nothing has been left to chance here; everything is designed with a function in mind.
On top we see a fat daddy styled 510 connection which will accommodate Attys up to 24mm with ease. The front of the mod houses three super-solid Stainless Steel buttons which have a high quality tactile click to them.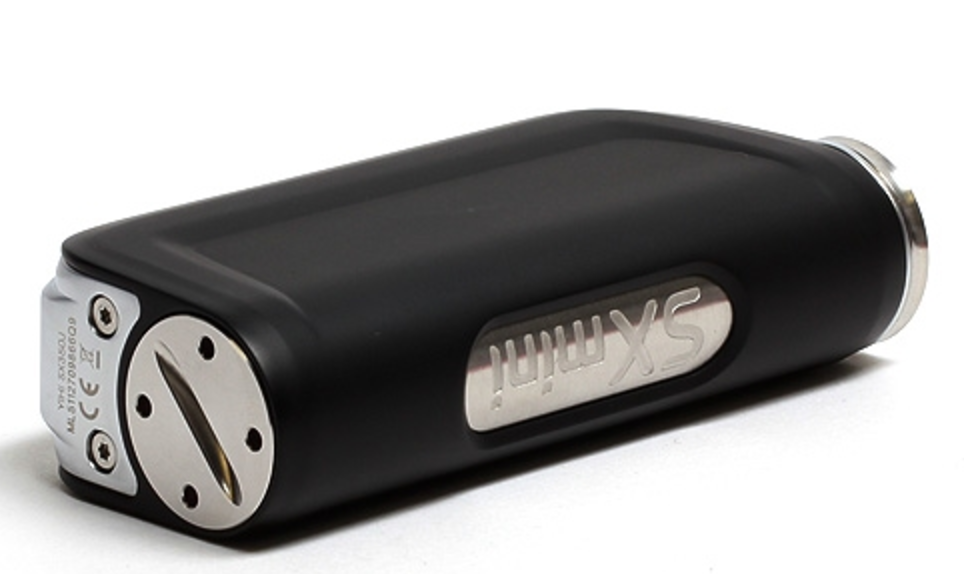 Pin
The display is adequately sized; everything is easy enough to read. On the side of the SX mini ML Class you will find a USB port. This is designed for both firmware and charging.
I recommend using an external charger for charging your batteries, however, as it is faster and much safer. Personally, I use this NITECORE charger; it's cheap and it gets the job done with minimal fuss.
To access the battery slot, you will need to use a coin to unscrew the access port, which is located on the bottom of the device. This is where your 18650 cell goes with the positive facing the top. Also on the bottom etched is the words SX350J v2 which is the chipset that powers your SX mini ML Class mod.
All in, this mod really is top notch: everything is on point and nothing has been left to chance or done on the cheap. The machining is super accurate and the look and feel of the device is ultra-premium.
SX mini ML Class Review: Key Features and Specs
75 Watt
Single 18650
Copper 510 Pin
Yihi SX350J v2 chipset
Firmware Upgradeable
Temperature Control- Ti, No, SS, Gold, etc.
4 Effect modes
7 Operation modes
SX mini ML Class Review: Performance
After a brief read through of the user manual, which I highly recommend, I put in a fresh cell and with five clicks I was greeted with two screens lasting about two seconds each that first one said SX mini and the second one says SX350J.
I used the Cleito 120 so I made my wattage adjustments and set the mini ML Class to Eco mode which conserves battery and hit the fire button. No delay and I was good to go.
Vaping until my cell was dead on Eco mode at 60W lasted me almost a day with a .16ohm coil. Using Standard power mode yielded the same results.
Then came the Powerful mode at which point I had to turn down the wattage to 50W my battery lasted about a day.
Now came the mode I was excited for, Powerful+, this mode gave pure power right from start to finish but did have me swapping out my cell for a new cell ¾ into the day.
Not bad for battery life so far from a single 18650 cell. I did test the SS and Ti Temp modes and they worked flawlessly and passed a dry burn test as well.
There is also a Bypass mode which allows you to use your SX mini ML Class as a mech mod and this mode works great. You also have the SXi-Q 1-5 modes as well. The SXi-Q modes allow you to fully customise your vape style five different ways.
I also used a couple different RDAs, RDTAs, RTAs and the SX mini ML Class powered everything with ease.
You also have the option of connecting your SX mini ML Class device to your PC, where you can set up all of its parameters and settings. Yes, this is very similar to EVOLV's Escribe software, however, I'd argue this version is bit easier to use.
SX mini ML Class Review: My Final Thoughts
Overall, the SX mini ML Class is one of the finest mods I have ever used. It does everything with unparalleled precision and accuracy and, best of all, it looks good doing it as well.
It is pricey, however, so if you're looking for a cheaper (but equally good alternative), please check out our Best Vape Mods Guide – these are where we store the highest-rated vape mods we've tested.
The ability to setup and tune the mod on your PC is brilliant, as are ALL the different vaping modes, which allow for a truly epic vaping experience. In the right hands, this mod could well be the perfect vaping machine.
I've been looking for a decent YiHi-powered mod for ages. I have now found it; the SX mini ML Class surpassed all my expectations and then some. I love the way it looks and I adore the way it vapes.
If you're after a solid, reliable and ultra-feature-packed mod with THE BEST CHIP in the business inside it, look no further: the SX mini ML Class is the mod you've been looking for.
Sorry, EVOLV… YiHi just showed you how its done!
Nick Jennings
Reviews & Tutorials Guy. If You Can Build It & Vape It, I'm Your Man!