The SMY SDNA 200 is a STUNNING mod in almost every regard — power, looks, performance and safety. What more could you want?
SMY has been around the vape scene for quite some time now. They have had some good devices in the past and are usually well worth a look when considering an upgrade. But SMY have never done a DNA mod before and now they've stormed into the fray with a goddam DNA 200-powered mod known as the SMY SDNA 200. And this is very significant. Very significant, indeed.
You see SMY is good. It makes great gear. But the addition of EVOLV's DNA 200 chip is truly a HUGE deal as it is one of the most advanced vaping chipsets on market. Make no mistake: EVOLV's DNA 200 is very much where its at for vaping right now. No other chipset offers quite as much when it comes to features and customisation options.
But is it as good as the Reuleaux DNA 200 or the VaporShark DNA 200? Find out more below as we dive down on the SMY SDNA200.
SMY SDNA 200 Review: Design
The design of this mod is reminiscent of a regular box mod rectangular shape. This one has a slight twist to that design approach though — it features a 45 degree angle cut on the three corners opposite the 510 connector. And the net effect of this move is a very attractive box mod that definitely stands out in a sea of rectangular, boring mods.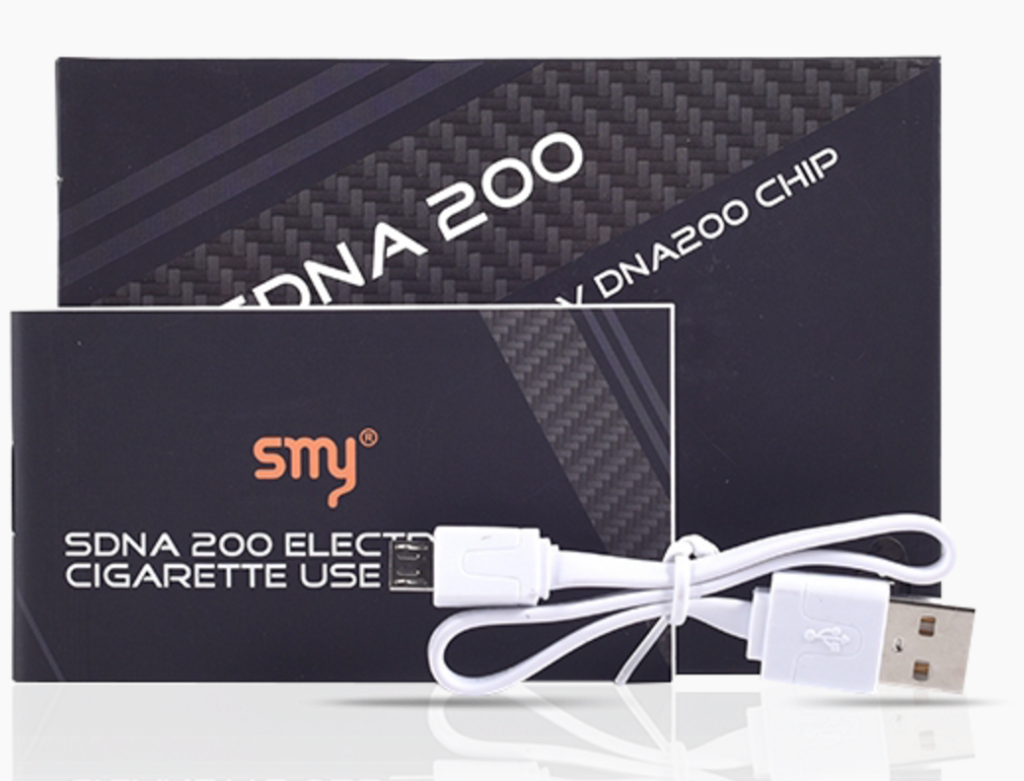 On the front of the device you will notice a rather weird design which consists of three lines in the upper right corner. This gives the device a sort of grip for your fingers when fetching the device out of your pocket. Also on the front of the device is a very nice SDNA 200 insignia with carbon fibre backing which is actually very cool.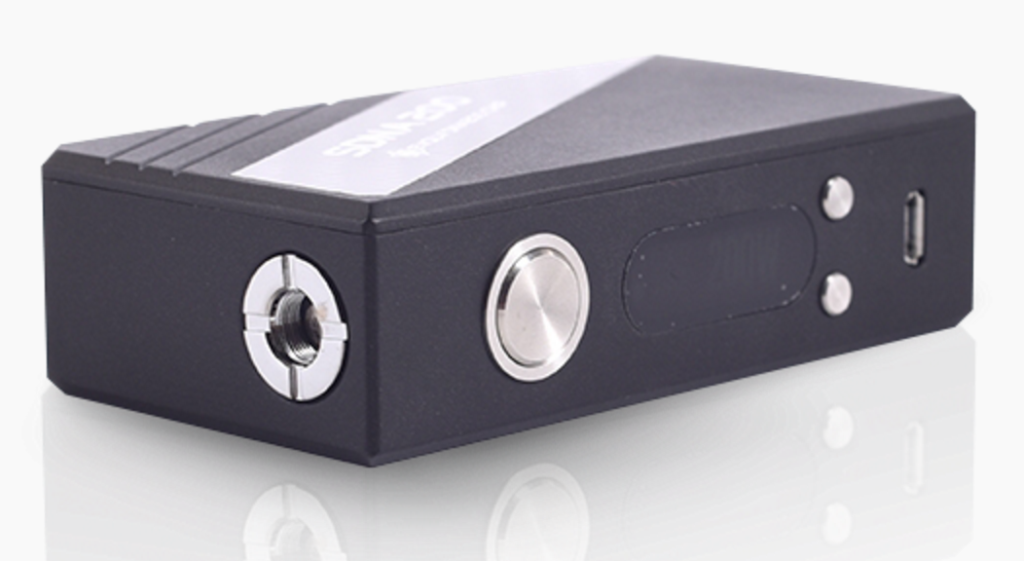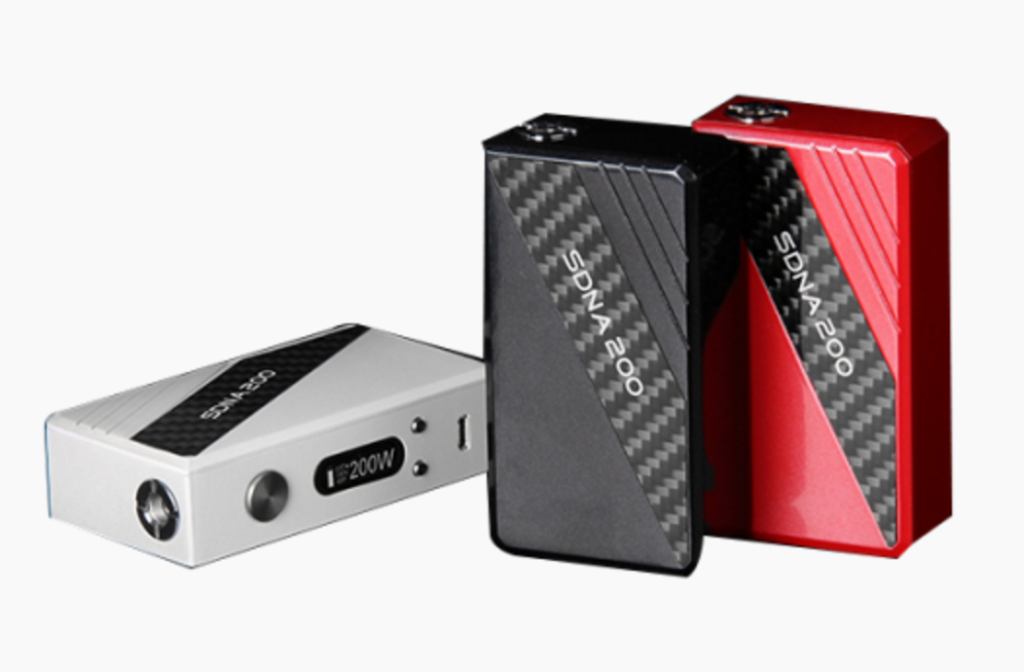 The screen for the mod is similar to what you'd expect from a DNA 200 mod; clear, easy to read and laid out nicely. However, SMY have placed it behind a sheet of plastic which acts a protective barrier from scuffs and bumps The button placement is great as well as and is designed for easy handed operation.
Battery venting is on the bottom of the SMY SDNA200 and is sufficient to ensure everything runs cool. All edging, screen, buttons, USB port work great and are placed expertly. You can tell that SMY paid a lot of attention to the design and layout of this mod — everything just feels so intuitive.
The SMY SDNA 200 is available in three colour options: White, Red, and Black.
SMY SDNA 200 Review: Specs and Features:
SMY really went all in on this device, check out these specs:
Official Evolv DNA 200 Chip Set
1600mAh 3S Lithium Polymer Battery
Sharp and Squared Lines
Carbon Fiber Accent
Manufactured out of High Quality Alloys
Beautiful Rich Finishes
Micro USB Charging and Escribe Connection Port
Stainless Steel 510 Threading
Silver Plated Contact Pin
Three Button Adjustment
Knurled Adjustment Buttons
Product Dimensions: 25mm by 51.5mm by 94.5mm
SMY SDNA 200 Review: Battery Performance
This device lasts all day! I ran a .25ohm dual coil at 75W for almost two whole days and still had about 32% battery left. The charge time is only a couple of hours and the SMY SDNA 200 runs on a built-in 1600mAh 3S Li-Po cell.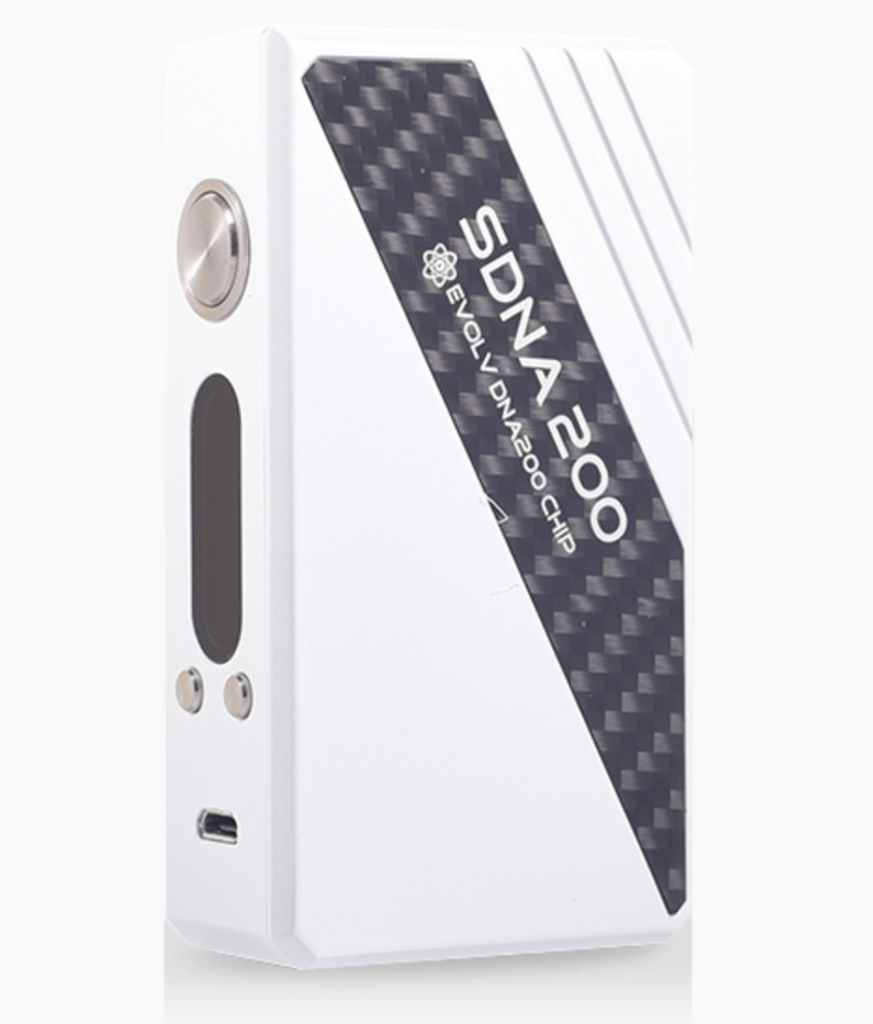 This doesn't sound like a big capacity cell, I know, but it really is — the damn thing lasts just about as long as my Reuleaux DNA 200 triple battery mod.
With my UWELL Crown tank rocking a .5ohm coil it took a solid three days to get the SMY 200 down to the 10% mark. I have dual 18650 mods that can't do that, so this is level of performance is simply immense. I just wish my cell phone was as good!
SMY SDNA 200 Review: Performance
Everything that I have I threw at this mod. I wanted to make this mod fail but it held its own in spectacular style. Nothing. I repeat, NOTHING, phases the SMY SDNA 200.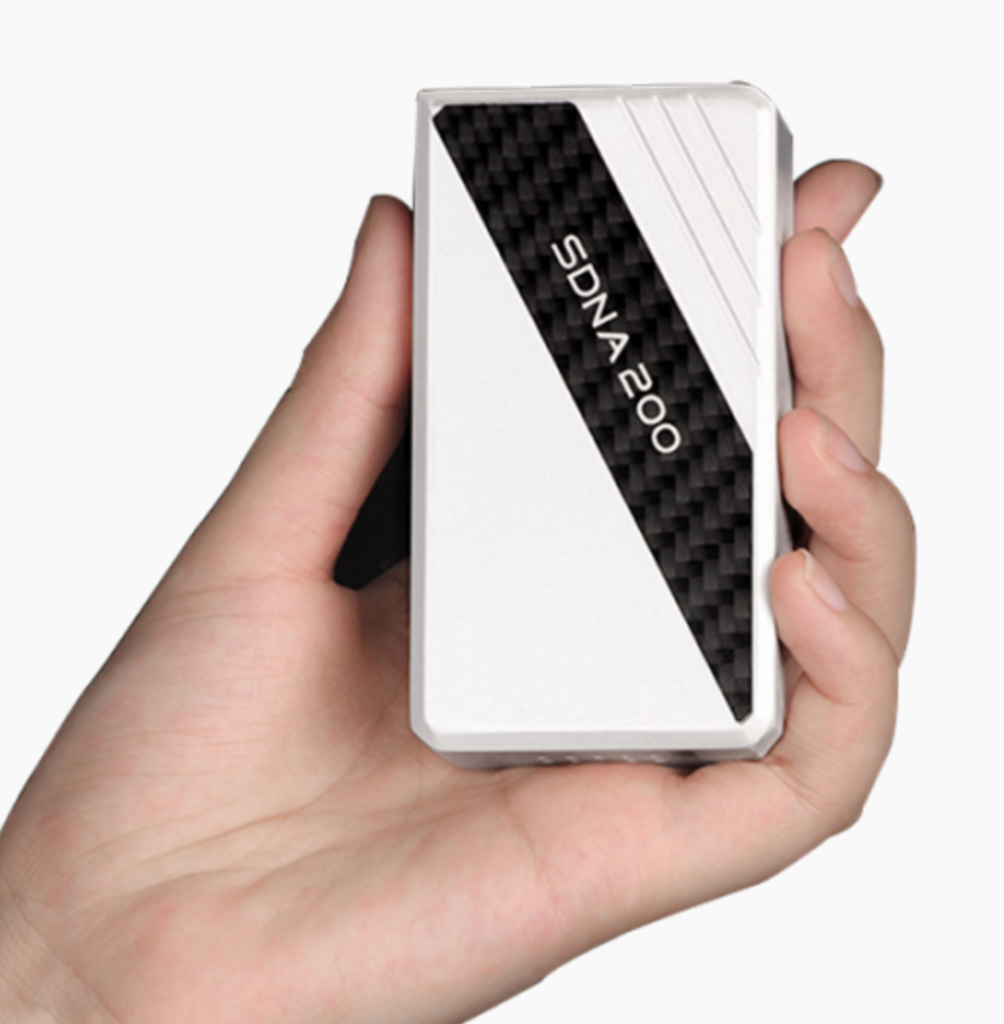 The SMY SDNA 200 handles like a dream and then some. Lightweight, pocket-able, and a built in Li-Po makes this a little BEAST! The buttons are sturdy and easy to push. There is also no fire delay at all, in any mode.
SMY SDNA 200 Review: Conclusion
If you are looking for a no hassle, easy to operate, pocket friendly device with great battery life then you should get yourself the SMY SDNA 200.
For the DNA 200 devices available on the market I think this one could very well hold a spot in the top 5. Very well designed and well built and including the Evolv DNA 200 chipset, what more could you want?
I highly recommend the the SMY SDNA 200 to anyone.
[go_pricing id="smysdna200″]
READ THIS NEXT:
Nick Jennings
Reviews & Tutorials Guy. If You Can Build It & Vape It, I'm Your Man!