The Rincoe NESO X is a small vape pen-style pod mod that is 100%  refillable, meaning you can run your own E Juice in it. But is it any good? Read on an find out!
---
Rincoe NESO X – Quick Verdict (70%)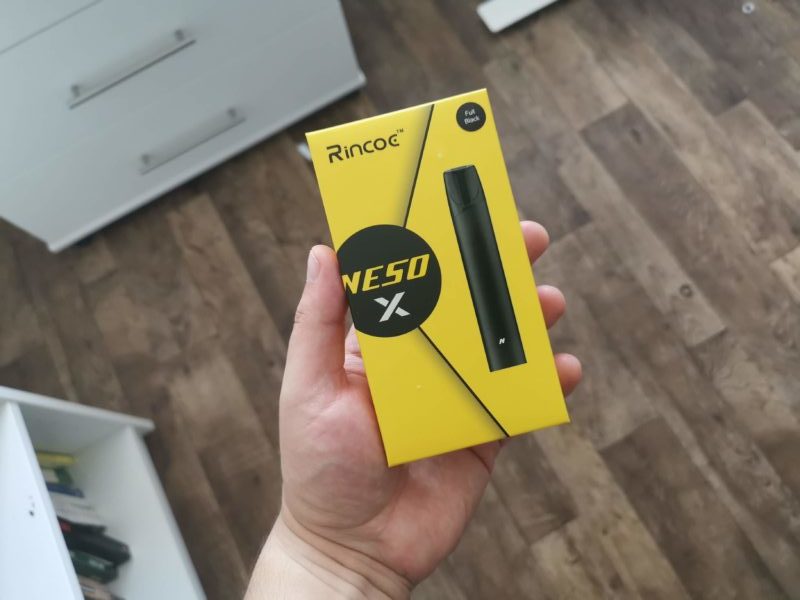 CHECK PRICES!
Quick Verdict: The Rincoe NESO X is small, vape pen-style pod mod. It's super pocketable and it looks smart enough. It does have some slight issues, however, namely that the pods don't last quite as long as the competition and the battery life isn't all that good.
I do like this product; I enjoyed reviewing it and using it. But with such stiff competition around right now, it's hard to recommend this pod system over, say, the UWELL Caliburn which has it beat in most key areas – namely battery life, flavor production, and overall performance in general.
---
Full Rincoe NESO X Review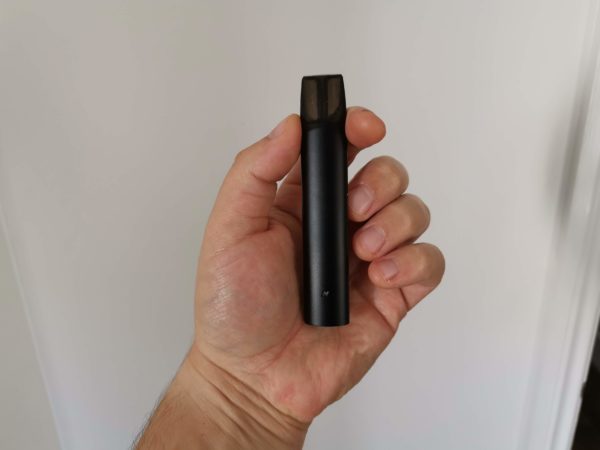 Design
As noted in the quick verdict, the Rincoe NESO X is a small, pen-style vape. It fits easily anywhere and is ideally proportioned for those that don't like any additional bulk on their vape devices.
Exact dimensions are as follows: 1110 x 20.5 x 12mm and the pod will hold around 1.8ml of E Juice. Inside, you have a 350mAh battery (too small for my liking) that is paired with an LED on the device to tell you when you're running low on juice (red is dead; white is optimal).
The Rincoe NESO X charges via microUSB at the base and the top cap, where the coil and E Juice goes, is completely removable. Filling and priming are simple enough. The pods wick quickly too. But the color of the plastic (it's black) makes it difficult to see how much E Juice is left in the tank.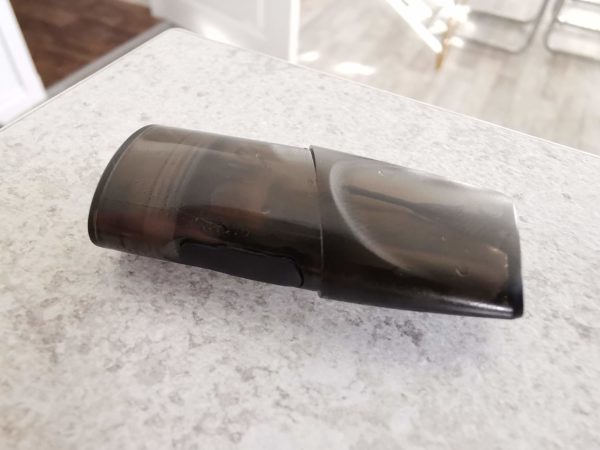 The device is breath-activated, meaning there are no buttons to fire the pod mod; rather, the atomizer is fired as soon as you inhale. It works great too; during my time with the device, I haven't had any issues with this feature (unlike the UWELL Caliburn!).
From top to bottom, this device is very simple. It's also elegant too; I like the stripped-back look and feel of the device. My only real issue with its design is the choice of color on the pods themselves; it makes it near-impossible to tell how much vape juice is actually inside it.
How Does The Rincoe NESO X Vape?
As you'd expect, the Rincoe NESO X features an MTL draw. Here it is nice and tight, just as it should be. The NESO X is more restricted than the UWELL Caliburn and SMOK Nord, which for me is a definite plus. The vapor it produces is very flavorful too.
The UWELL Caliburn does produce better overall flavor. I was using the Caliburn before I tested the NESO X, so when I switched I kept the same vape juice and noticed a slight difference. It's not massive, but the Caliburn definitely produces more intense, vivid notes than the NESO X.
Conversely, I do actually prefer the way the NESO X draws; it's tighter and more focused. And this for me is exactly what an MTL draw is all about. I have to be honest with you guys though, and I know most of you are all about flavor. And if that's the case, the Caliburn is the victor here.
Battery Life
A pod mod is never going to have GREAT battery life; they're small devices and they run on internal cells. Small cells. You can get pod mods with 1000mAh batteries, but they're not all that common. The NESO X runs a 350mAh internal battery which is pretty small, even by pod mod standards.
Rincoe has managed to get a lot of this cell, however, by keeping the power output of the vape nice and low. And this is impressive, as I expected it to be a lot worse than it was. With normal to high usage, you're looking at 4-5 hours before a recharge is required.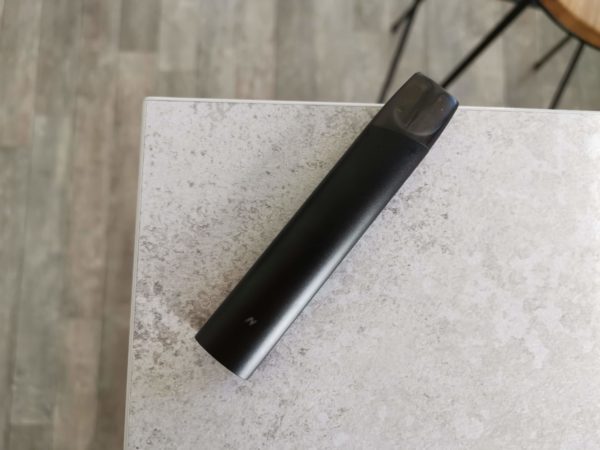 My advice, as always: carry a USB cable with you at all times and top-up the device whenever you're not using it. This way, you'll always have plenty of battery power left for later in the evening.
Again, both the SMOK Nord and UWELL Caliburn have the NESO X whipped in this context. But this is to be expected; nearly all pod mods suffer in this department (except this new one which comes with a novel charging case) (except this new one which comes with a novel charging case). Excellent battery life and pod mods do not go hand in hand, though some are definitely better than others…
How Long Do The Pods Last?
It's tricky to pin down exactly. My first pod lasted a couple of refills, then the second ran out mid-way through the third. My third burnt out mid-way through the fourth refill. Up and down, basically. And none lasted longer than a week. That isn't great, not when you have pod systems that last weeks at a time (hello, UWELL Caliburn).
Coil inconsistency is perhaps the most annoying thing you can encounter as a vaper; it ruins a day and can end up costing you a fortune. My SMOK Nord suffers from these exact issues which kind of ruined an otherwise great product.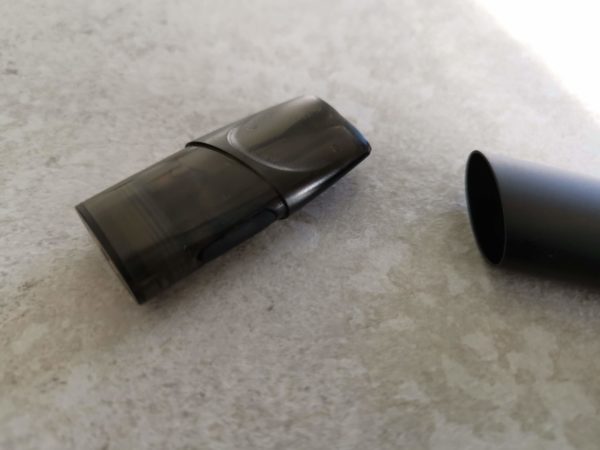 The Rincoe NESO X isn't anywhere near as bad as the Nord for coil inconsistency, but it definitely isn't as good as I'd like either.
With a pod mod, you should be able to run one coil for about 2-3 weeks minimum. Anything less than that and you're basically taking your product our of contention. Coil performance here just isn't as good as the devices' at the top of the niche. Not by a long shot.
Final Verdict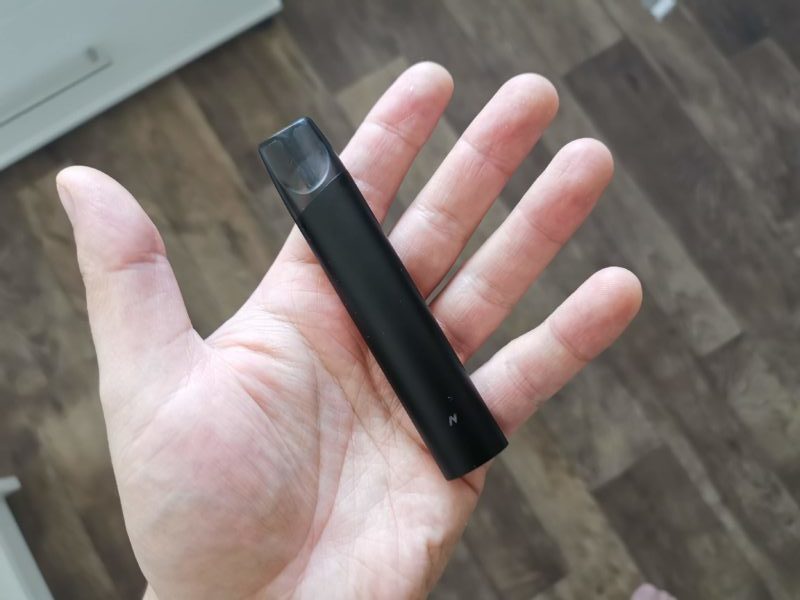 I don't want to be too harsh on the Rincoe NESO X because it does a lot of things right. The draw is great and when the coils are broken in properly the flavor is brilliant. Getting a pod mod right is hard; that's why there are so few listed inside our Best Pod Mod Vape Guide.
I have enjoyed using the Rincoe NESO X but I wouldn't go swapping my UWELL Caliburn or Lost Vape Orion DNA for it anytime soon. It's a decent attempt that delivers in many areas, however, it is let down by its battery life and coil head longevity which just isn't up to the standard of similar pod systems like the amazing UWELL Caliburn…
Drake Equation
Co-founder and Editor of VapeBeat. I make the words.