Looking for a pod vape with good battery life? I was too, so I tested a bunch in a bid to find out which pod vapes have the best battery life…
---
Pod Vape With Best Battery Life
If you're looking for a pod vape with the biggest battery, you have a couple of options right now. My preferred option at the moment is the new SMOK Alike Pod Vape – it has a huge 1600mAh battery and will output up to 40W, making it ideal for both standard and Nic Salts vape juice. The Uwell Caliburn AK2 is our least favourite in this category with a miniscule 520mAh battery.
And when it comes to pod battery life, size counts – you want a pod vape with a big battery. Otherwise, you'll end up with a JUUL-like experience, where you're constantly recharging the device throughout the day. And I'm going to go out on a limb here and assume that's not something you want to be doing.
If battery life is your thing, this is the one to go for – it has an enormous battery that'll ensure the device lasts multiple days between charges. You have coils for both MTL and DTL vaping, a selection of coil heads – from mesh to ceramic – and cross-compatibility with SMOK's RPM coils too.
Need more options? Below are our current top-rated pod vapes for battery life, overall performance, and flavor.
A Quick Overview of The Best Pod Vapes w/ Respect To Battery Life
The Pod Mods I Use Most (That Also Have Killer Battery Life)
As noted at the beginning of this post: I tested out LOADS of pod vapes to compile this list. Probably about 20-25 in total. Most were decent, but nearly all lacked in the battery department.
That's why the list is so short and focussed. All I'm focussing on here is overall performance (how it vapes) and battery life (will it last all day). If it achieved both of these things, it made it onto the list.
However, out of the pod vapes listed in the table, there are three pod vape systems that I use more than anything else right now, and they are all detailed in full below…
IMAGE
NAME
BEST PRICE
KEY POINTS
RATING

(Best All-Round Performer)

Stunning Design
Immensely Advanced DNA Chipset
Great Flavor & Draw
Excellent Battery Life
Expensive But Well Worth It

100%

(Great Value + Performance)

Big Battery Life
Great Flavor & Vapor Production
Three Coil Head Options
MTL and DTL Vaping

100%

(Unique & Totally Amazing)

Awesome Design + Super Portable
MTL & Sub Ohm Coils
Excellent Battery Life
Outstanding Flavor
Hold Tons of Juice

98%
SMOK Nord (The Cheap Option)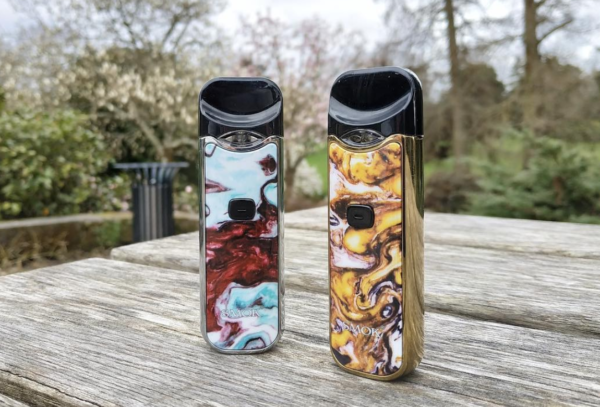 I love the SMOK Nord. And for someone that usually hates everything SMOK does, that is high praise indeed. The Nord is a well-designed pod mod that comes with switchable coils – MTL and DTL.
It's well priced and it vapes great. You get plenty of flavor and it is probably my most-used pod mod right now. Battery life is also very good too, especially with the MTL coil installed. And for less than $25, it serves up some pretty epic value for money!
---
Lost Vape Orion DNA Go (The Premium Option)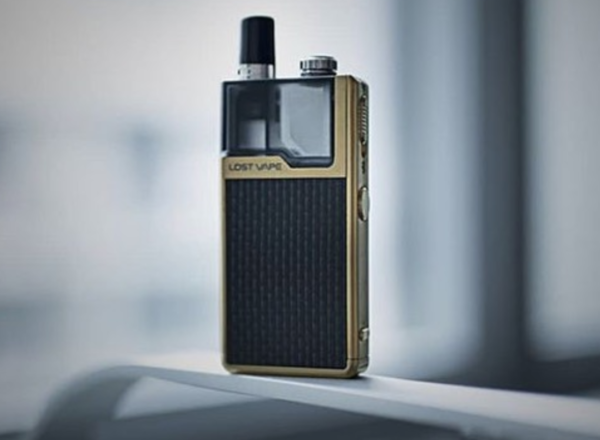 The Lost Vape Orion DNA Go is the most expensive pod vape on the planet right now. The reason for this is simple: it's the most advanced setup money can buy, thanks to its super-awesome DNA Go chipset.
If you're after best-in-class performance, vapor quality, and design, the Lost Vape Orion is more or less impossible to beat. It looks stunning and it performs brilliantly. The battery life is incredible too.
If you can handle the price, you're in very good hands with this one. The Lost Vape Orion DNA ($70) is one of the best in the game right now.
---
Pod Vapes With AWFUL Battery Life
Sadly, most pod vapes – like a good 80% have pretty crap battery life. The JUUL is probably the worst offender with its two-hour battery life, a fact that far too many reviewers seem to gloss over.
I've also tested a few pod vapes that I really liked but were sadly let down by their batteries. The Augvape Tugboat, for instance, was awesome but the battery was just too small for it to be considered decent for a standalone vaping device.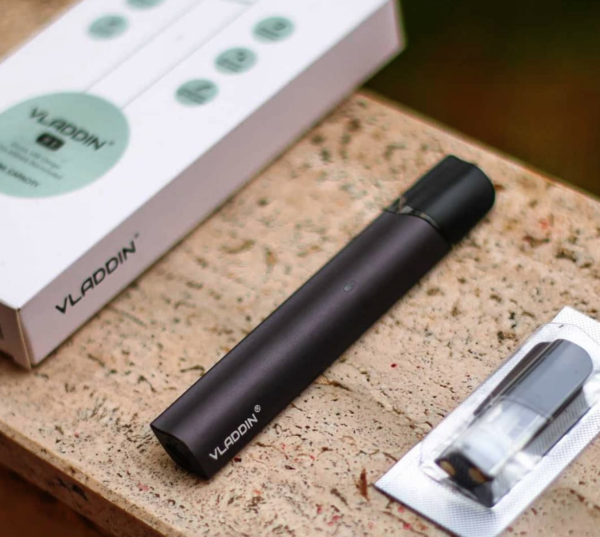 All the other pod vapes on the table at the top of this post are decent with respect to battery life. My top three picks above are my current favorites based on a few factors: 1) design, 2) battery life, and 3) performance.
If you want my advice, get one of those. I've tested 20-30 odd pod mod vapes during the past 18 months and those three pod vapes are leagues better than almost all of them.
They're also all priced reasonably well. The SMOK Nord is the best value for money option, however, as it can be picked up for less than $25 which is stunning value for money.
---
Running A Pod Vape? You'll Need Juice!
✅ Check Out These Awesome Nic Salts Vape Juices ✅
Drake Equation
Co-founder and Editor of VapeBeat. I make the words.