I must admit, what you're about to read, is a review of my most anticipated device of 2019. The hype around the Rincoe Manto AIO was massive and for a relatively unknown company, that speaks worlds. Does it perform as well as we all expected? Let's get on the hype train and find out. Choo choo!
---
Rincoe Manto AIO Verdict – 70%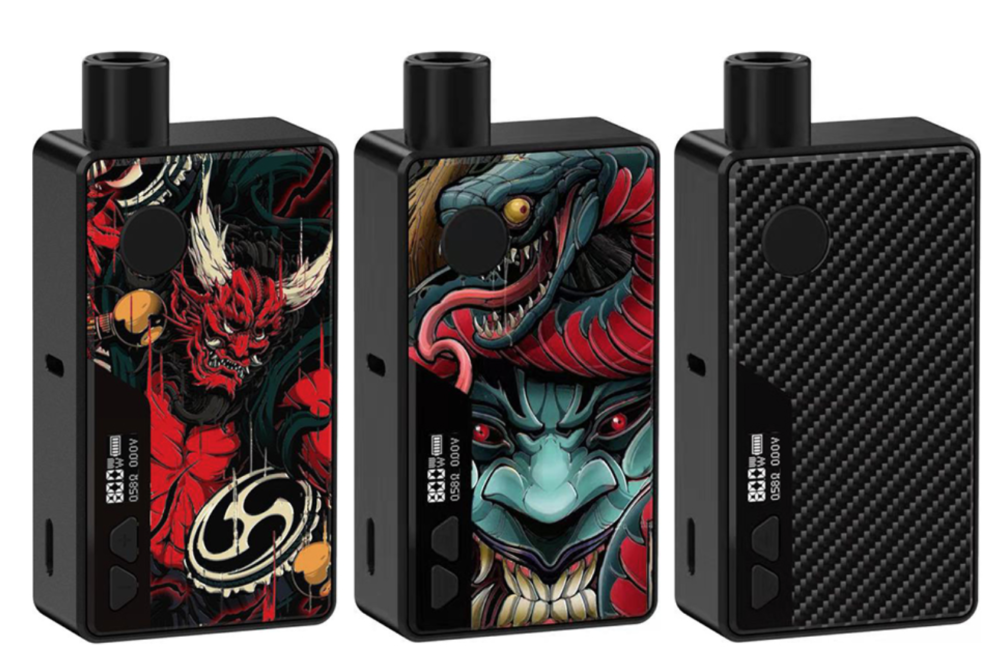 Best Price: $34.90 – HeavenGifts
Pros:
Large juice capacity
Takes a 18650 battery
80w max wattage
Temperature control
Build quality is great
DTL, MTL and a rebuildable AIO all in one
The DTL mesh coil is great
Cons:
The 1.2ohm MTL coil doesn't last very long
Difficult to get good flavor from the RBA
It's quite heavy
Missing screw in RBA packaging
Full Rincoe Manto AIO Review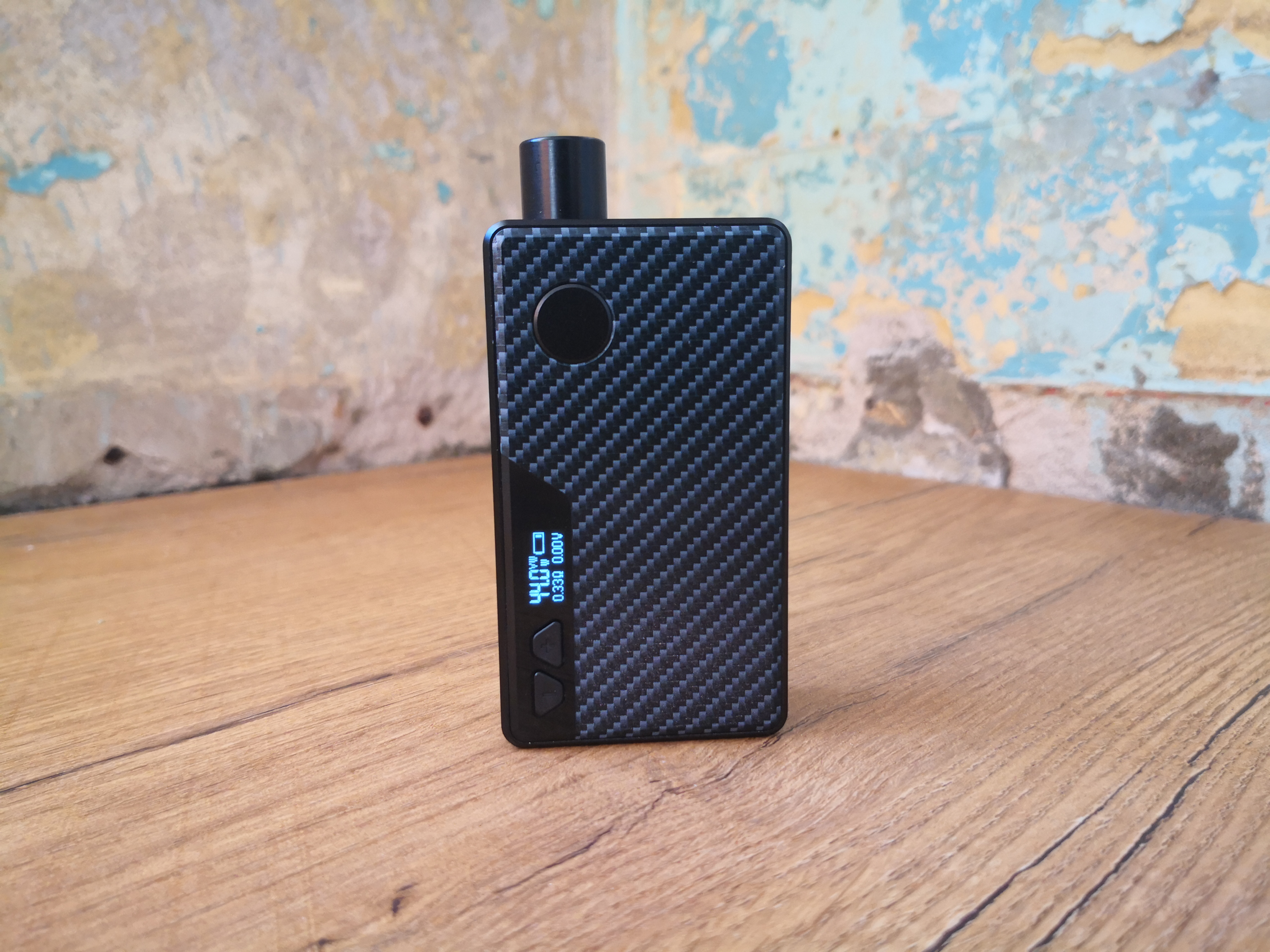 Packaging
Slide open the Manto AIOs box and you will find the device neatly nestled above a baggie full of spares. Some O-rings, a bell-shaped 510 drip tip (a traditional 510 drip tip is already installed on the device) and an extra coil as well as the user manual. The RBA section was sent to me in a baggie on its own, but to be fair, this may have been for sample purposes only. Unfortunately, one of the post screws was not installed and somehow went missing.
Design and Feel
The Manto AIO is an impressive device when held, chunky and solid, it feels like a quality product with some thought put into it. The Carbon Fiber version I got looks great and not as obnoxious as the dragon and strange panda designs also available, but those crazy designs are available if that's your cup of tea.
While the Manto is pocketable, it is a heavy device thanks to the 18650 battery, an unavoidable trade-off for increased battery life.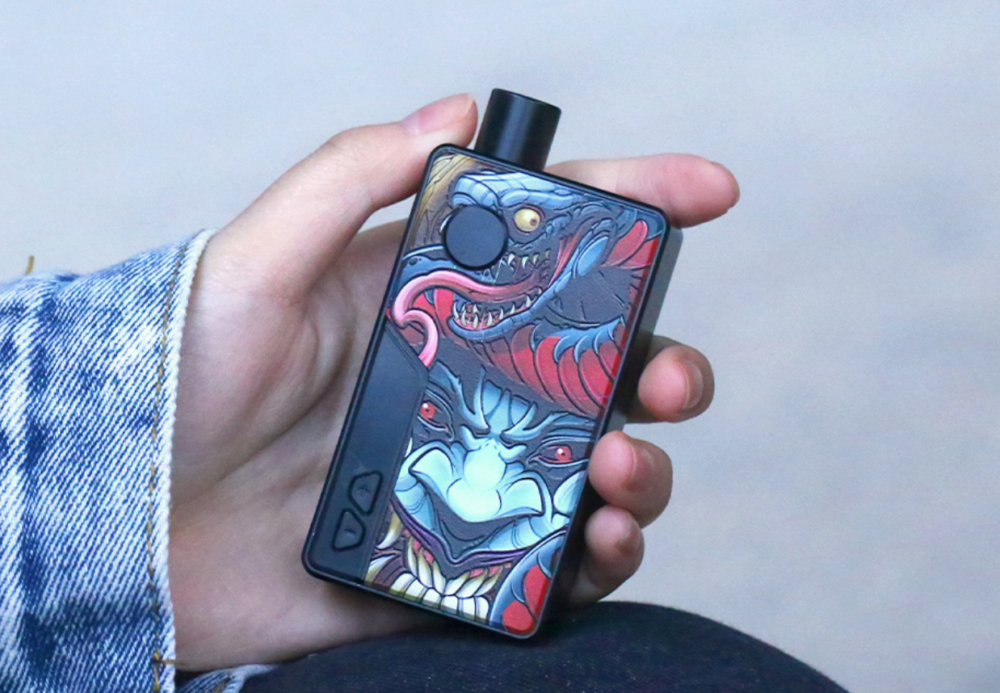 A small screen that gives you access to statistics like power, battery level, resistance, and amp output; adjustment buttons just below that is used for power and temperature modes. The fire button sits perfectly where your thumb falls when palming the Manto and even if it's a boxy device, it's quite ergonomic.
Pull off the battery cover and you'd be forgiven for thinking the Manto is a billet box, in fact, I'm convinced Rincoe drew inspiration from the DotMod AIO and Billet Box. The 3ml tank is near identical to that found on these devices and so is the coil setup. It would be interesting to see if the Billet Box bridges can be made to work with the Manto. Speaking of the battery cover, I did find it a bit fiddly to get I seated properly back into the metal chassis. The battery cover has a cutout to keep an eye on your juice level, but it doesn't go down all the way to the wick ports for some of the coils.
Menu
A tiny 0.49" OLED screen is used to display all vital information about the device, but the menu is fairly easy to use. Five clicks of the power button turns the device on or off, three clicks takes you into selection mode and the adjustment buttons take you through the modes, variable wattage, bypass or temperature control. The screen displays resistance, amperage, battery level, puff counter, puff time and output at all times and while small, clear and easy to read. There's very little to the menu system and it's this simplicity that has popularized AIO and POD systems.
Tank and Coils
The Manto AIO tank holds 3ml of juice with a large and easy to use juice port. All three coils, a 1.2ohm MTL, 0.3ohm mesh DTL coil and RBA screw into an airflow ring that is press-fit into the tank. The retail packaging contains 1 DTL coil and 1 MTL coil with the RBA being a separate purchase. Unfortunately, I had some bad luck with the original 0.3ohm coil as it somehow consumed the scent of the box, a strong chemical aroma and turned any juice I tried to pass through it into pinesol. The MTL coil was significantly better, but this coil lasted barely 2 tanks before tasting of dirt.
The next logical step was to try the RBA, after digging through my box of spares for an extra post screw, pray yours come with all screws because this proved to be tougher than I imagined. The build deck is fairly straight forward, similar to that of the Hellvape MD and even though tiny, I had no trouble getting a build in there. The wick ports are gigantic too. I found it really difficult to stuff up a build on this. Flavour isn't amazing (as I've found on most rebuildable AIOs) it provides a dense and acceptable vape.
Performance
The Manto AIO delivers 80w thanks to the removable 18650. Now, I've used a few AIOs that claim high power output, RPM40, Vinici X and some others, but the Manto is the first device that I feel really delivers the stated power. Sure, it will drain the battery in a second but firing the Manto at high power is almost addictive. Power is there instantly, and it keeps going until the time-out protection kicks in. It's pointless to have 80w in a pod-based device, but it's nice to know the option is there.
Specs:
3ml Juice capacity
Power output: 1-80w
0.001s firing time
Charging Current: 5V/1A
0.49″ OLED Screen.
Charging Port: USB-C
Size: 24.3mmx45mmx80mm
Rincoe Manto AIO Conclusion  
I'm not going to lie, I was super hyped for the Manto AIO ever since I caught a sniff of Rincoe's plans to manufacture a rebuildable AIO system. The Tix was an amazing device and the Manto AIO could only be an improvement of that, right? Well, yes and no. As an AIO, it performs great, but sadly with all the R&D, it came to the market too late.
It's a solid device, but in the time it took to bring to fruition, the market was already flooded. Sadly, the Manto AIO will disappear in the crowd because it doesn't really offer anything new. If you like the design though, it still performs reasonably well. I though don't see it taking down the likes of the VooPoo Vinci X or the SMOK RPM40 – two of 2020's most popular pod-system vapes.
Best Price: $34.90 – HeavenGifts
Red
Internationally published journalist and reviewer, unofficially certified vape connoisseur. MTL, DTL, RDTL, Red takes it any which way