Geekvape Wenax Stylus Review: Just Another POD System
By Red • Updated: 10/02/20 • 5 min read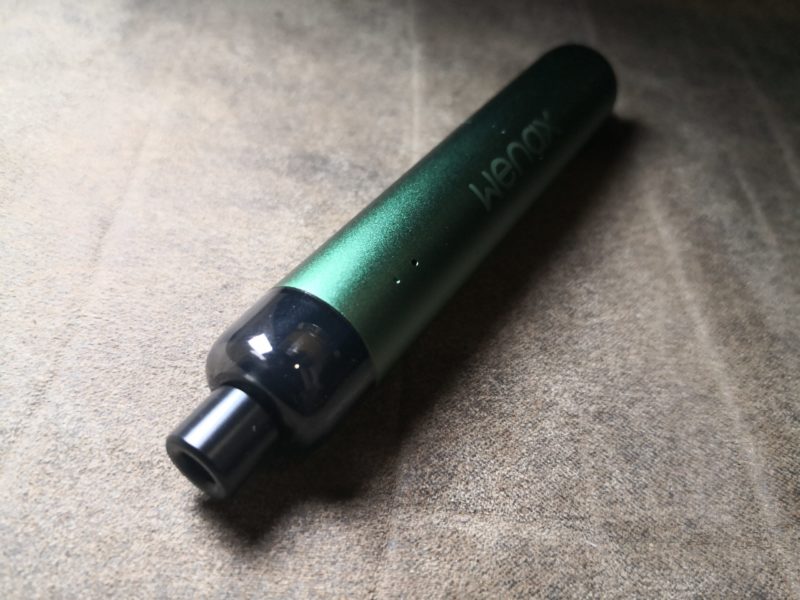 The Geekvape Wenax Stylus is Geekvape's entry into the pen styled POD vape market. They are ridiculously late to the party and the Wenax doesn't offer anything new or innovative to the market, so why should we care? Well, it's Geekvape and they are known to take their time to properly research and develop a product. The Wenax is no exception, but I fear this pen styled vape may be so late to the market that it's irrelevant, at least to the hobbyist.
---
Geekvape Wenax Stylus Verdict – 63%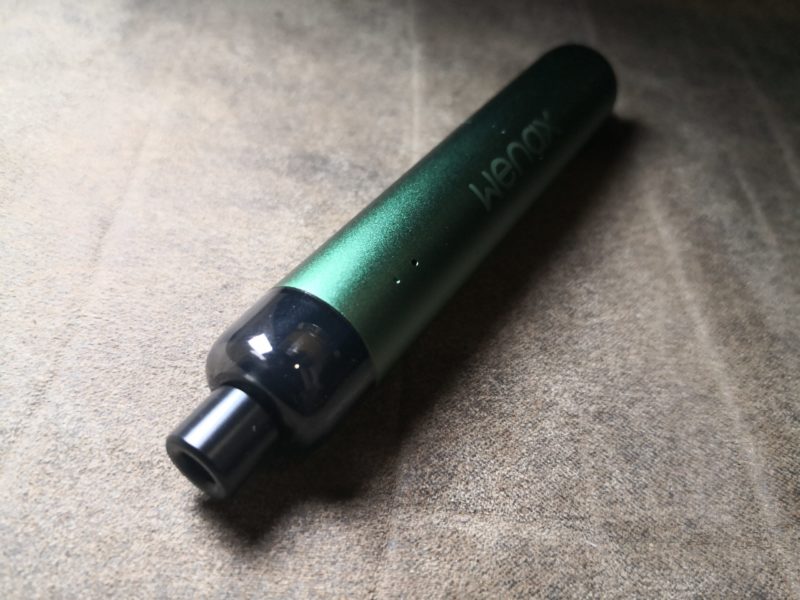 Pin
Geekvape Wenax Stylus Pros:
Perfectly pocketable
Perfect for the transitioning smoker
Great flavor on the 1.2ohm coil
Huge battery for the device size
Geekvape Wenax Stylus Cons:
Feels outdated
PODs are a touch too dark
The fire button is in an awkward place
Rubber fill bungs are a pain in the arse
0.6ohm coil feels pointless here
I've been excited about a real POD system from Geekvape for quite a while. The Aegis POD was a decent performer but somehow didn't feel like a true to form POD. The Wenax fills that gap perfectly, but there's been an abundance of these styles of devices in the last year. The Wenax gets lost between a hundred different options, even if it is a solid performer in most aspects.
---
Design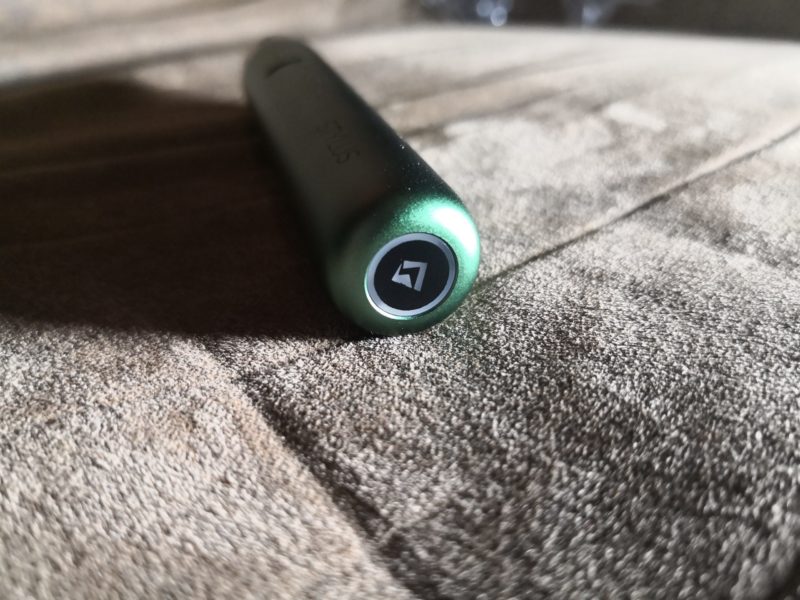 Pin
I'd pay good money to sit-in on a Geekvape design meeting. From the futuristic Aegis POD, to the Wenax Stylus that looks 3 years old on launch takes some serious balls. Apart from transitioning smokers, I do not see anyone applauding Geekvape for the design cues on this Ego shaped device.
The Wenax is called a pen style system for a reason and can easily be confused for a BIC pen, it's round, very round. The design is fairly clean with the fire button finding it's way to the bottom of the device. The fire button glows satisfyingly when being fired, which is a nice touch. Moving on the side you'll find a micro-USB charging port and 1 LED that displays battery and power level. You'll also find a microscopic airhole right above the LED.
The POD is a drop-in style setup that's held securely with magnets. The POD holds 2ml of juice, but unfortunately a tad on the dark side, making it difficult to see your juice levels in darker environments. Interesting fact, manufacturers prefer dark pods to prevent your juice spoiling from ultraviolet light exposure.
There really isn't much more to it than that, the device is as simple as it gets, even for a POD system.
Performance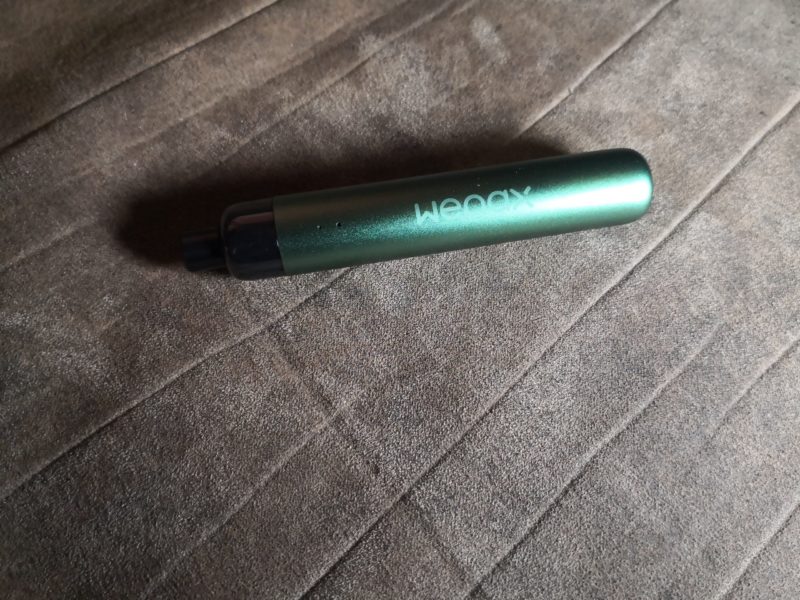 Pin
The Wenax aims to be an AIO device, offering both a 1.2ohm coil for strict MTL vaping and a 0.6ohm coil with a wider bore and a touch more airflow. Don't be fooled though, at best, the 0.6ohm gives you a very, very restricted direct lung hit. It's quite obvious the device is aimed at MTL, not that we were expecting otherwise.
The 1.2ohm coil, which is new in the G-Coil lineup, offers decent flavor at its full 11 watts, but anything below that is muted and lackluster. The new coil also takes quite some time to bed in and I only found the flavor to be popping after one full POD of use.
The 0.6ohm coil is well known by now and isn't shy on flavor in the Geekvape Boost, but sadly, here, on the Wenax, there just isn't enough power or airflow to get it performing as it should. A maximum output of 16w just doesn't quite get there. I would have preferred to see another 1.2ohm coil included instead of the 0.6.
At 11w, the 1100mAh battery should last you through a solid day of usage, which amazing considering the size of the device. Even with the 0.6ohm coil at 16 watts, you can expect a considerable amount of time between recharges, which is good, because the Wenax makes use of micro-USB with a slower charge rate than that of its type C counterpart.
Specs:
Size: 19mm x 112mm
Weight: 44g
Internal 1100mAh battery
Wattage Output Range: 9/10/11w (1.2ohm)-14/15/16w (0.6ohm)
Micro-USB charging
Materials: Unibody aluminum construction
Geekvape Wenax Stylus Conclusion
On paper, the Wenax looks like a great all-round device. Massive battery tried and tested coils and solid construction, but sadly it feels outdated in design and the power range isn't quite sufficient for the provided coils. It's also not the best AIO device on the market and should have been marketed as a strict MTL product.
That said, for a transitioning smoker, I can't imagine a better shape and feeling device than the Wenax. It feels all too familiar to a traditional cigarette and gives a near-identical draw. While I feel Geekvape has brought the Wenax to the market too late, perhaps I am not the target market as this device makes sense to those looking to move away from combustible tobacco. That said, beginner vapers are a lot less fussed about flavor, power, and airflow adjustment and expect a device to deliver nicotine to their system in a familiar way. In that light, the WEnax is fantastic, for seasoned vapers though, you might want to give this one a skip.
Red
Internationally published journalist and reviewer, unofficially certified vape connoisseur. MTL, DTL, RDTL, Red takes it any which way