The Atmizoo Vapesnail is touted as the only Billet Box accessory you will ever need. Nearly perfect in every way, it's easy to see why it is held in such high regard .
---
Atmizoo Vapesnail Verdict – 98%
Atmizoo Vapesnail Pros:
An all in one solution that replaces the somewhat finicky boro tank
The best boro filling experience on the market, bar none
Amazing flavour
Wide selection of airflow options
A breeze to build on
Atmizoo Vapesnail Cons:
Not the easiest accessory to get your hands on
Expensive
It's been a hot minute since getting my hands on a high-end piece of kit for review and what better than a bridge from my favourite high-end Greek company. The Atmizoo Vapesnail replaces your entire boro setup with an all-in-one solution that solves nearly all issues I have with the billet box.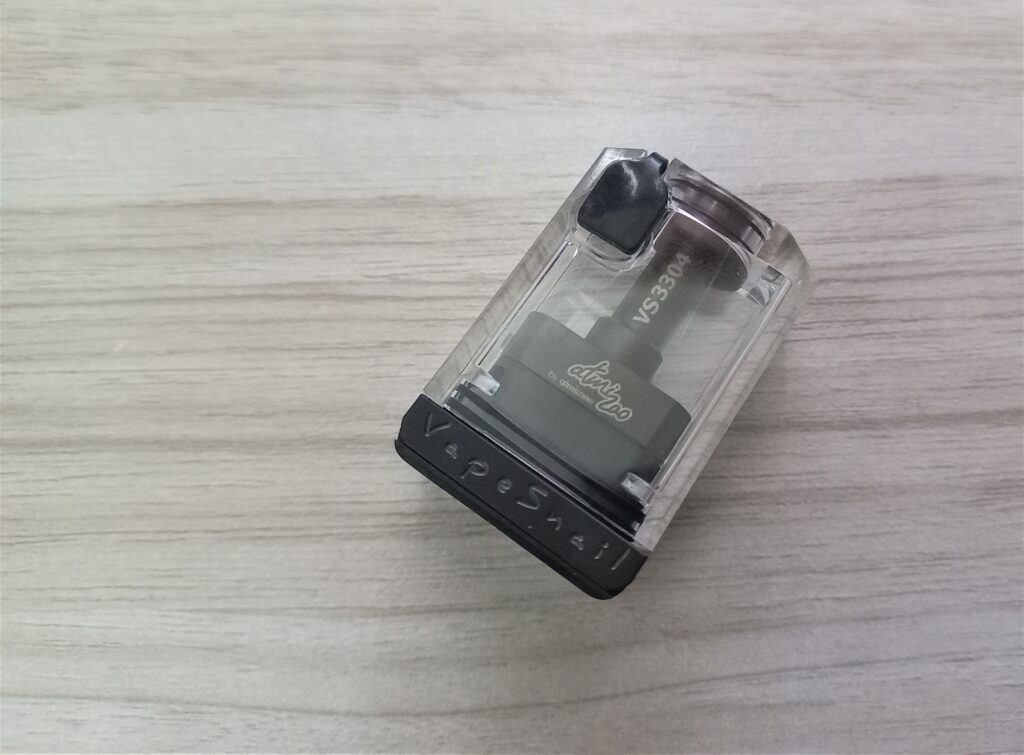 Design
If you're unfamiliar with the Billet Box, it's essentially a modular system that allows advanced users to tailor their vaping experience down to a tee. Not only are aesthetic options limited only by your mind, the actual vaping experience is controlled by what we call bridges. In simpleton terms, it's a bunch of decks that can be inserted into the built in tank, called a Boro. The Atmizoo Vapesnail redefines this method by replacing the entire Boro with an integrated tank and deck. It sounds complicated, but that's part of the appeal of Billet Boxes.
Atmizoo are known not only for solid performing devices, but also their aesthetically pleasing designs. The Vapesnail is no different. It begs for a clear door on your Billet Box so it can be displayed in all its glory. It's a work of art and in DLC black, as seen here, deserves to be in a gallery.
The stainless steel deck sits on the bottom of the tank and slides into the PCTG housing to complete the tank portion. It's a postless design with some fat-ass screws to keep your leads down.
Included in the package is a range of airflow reducers from 2.0mm to 4.0mm. These not only cut down the airflow, but act as the positive 510 positive pin. They are screw down jobbies, but can be backed out to ensure proper connectivity on various Boros. A condensation contraption is also included in the package to prevent a soggy bottom in your Billet Box, but I'm not convinced that it's entirely necessary. Lastly, there's a chimney reducer included as well to get an even tighter draw.
Performance
Billet Box accessories are inherently expensive and the Vapesnail is no exception. Starting at 128 Euros, it's definitely up there. Even at that price point, it's in such high demand that you'll be waiting for months to get your hands on one. There's good reason though, the Vapesnail is not only the best look bridge on the market, it's by far the easiest to use.
The deck is easy to build on thanks to the big screws and catch cups. Wicks are dangled down the side to allow the big juice ports to feed your wick, very similar to the older Kayfuns. The ports face towards the PCGT tank to allow the juice to seep through. As long as you have those holes covered up with wick, you should be good to go.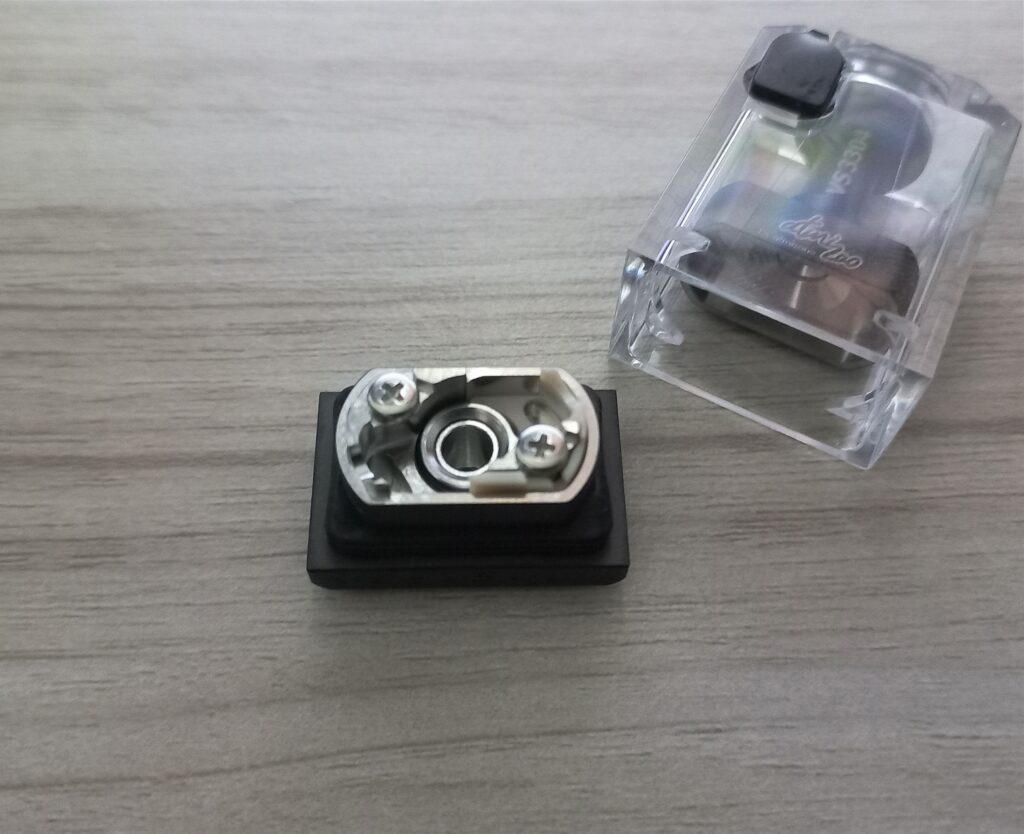 With the amount of airflow restrictors included, you can go anywhere from a tight MTL to very loose restrictive lung hit. The deck is big enough to accommodate fairly large coils as well and I was able to get a fairly solid RDTL vape from it, even if I do prefer MTL. At it's tightest, with chimney reducer inserted, there's no whistle and wide open it's a swooshy, almost pillow like draw.
Flavour is proper good on this thing, smooth and rich, somehow feels better suited to creamy desert juices, which is right up my ally. On the flavour tier list of bridges, I'd put the Vapesnail pretty much equal with the Exocet.
It's easier to build on than traditional bridges as you do not need to fight for your life trying to fit the bridge into the stock Boro. Any BB owner will confirm that this is the worst part of Billet Box life and the Vapesnail solves this perfectly. Instead of wrestling to slide the door off (an issue on it's own with juicy hands) propping in the deck section, jiggling the cap through the top and then trying to align it all up to close it off, you simply push the tank section onto the deck and you're done, much like a regular RTA.
It's a solid performer in all regards and I'm struggling to find any negative aspects of the Vapesnail.
Specs:
Height: 39.60mm
Weight: 34g
Material: PCTG and Stainless Steel
Tank Capacity: 5ml
Atmizoo Vapesnail Conclusion
Look, the Atmizoo Vapesnail isn't cheap and it doesn't pretend to be a workers class accessory. It's a high end device in every aspect and, thankfully, performs in-line with the price point.
Atmizoo set out to design a product to make Billet Box ownership less painful and have absolutely nailed it. It's easy to build on, extremely versatile, practically leak free with the condensation plugs, offers top tier flavour and to boot, the sexiest bridge on the market.
If you can afford and find it, get it.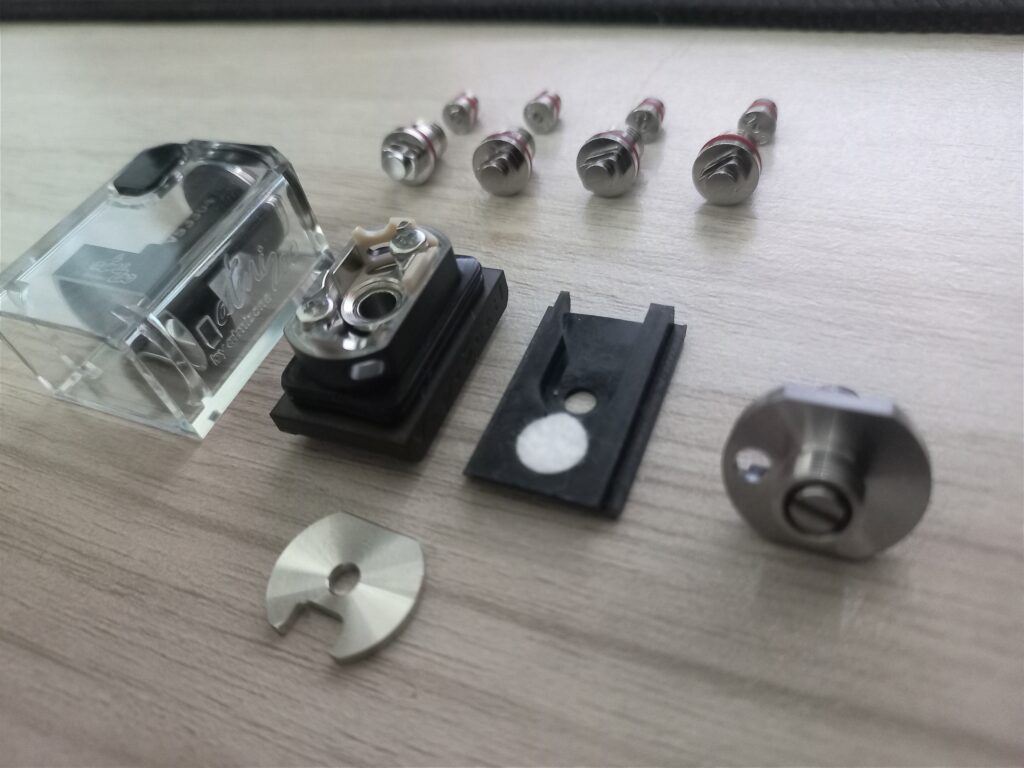 Red
Internationally published journalist and reviewer, unofficially certified vape connoisseur. MTL, DTL, RDTL, Red takes it any which way