The Atmizoo Tripod is the definition of high-end gear. It's expensive and not without its quirks but it performs like nothing else on the market. The Tripod is a fantastically machined RTA that is not only versatile but performs flawlessly in both MTL and RDL modes. If you've got cash to burn and looking for a solid RTA that can do both MTL and RDL, the Tripod should be right up your alley
---
Atmizoo Tripod RTA Verdict – 93%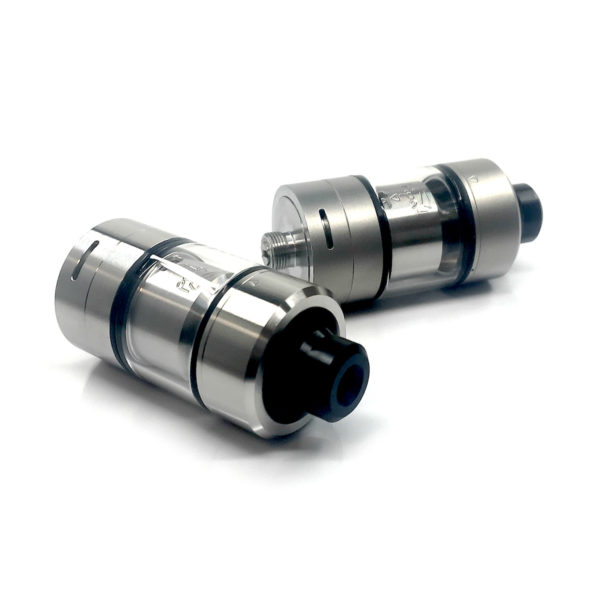 Atmizoo Tripod Pros:
Build quality is as good as it gets
Everything is press fit and fits together perfectly
Flavour is immense
One of the best looking MTL tanks we've seen
Airflow is oh so perfect
Atmizoo Tripod Cons:
Eye-watering expensive
Wicking can be finicky at first
O-rings seize up from time to time
Atmizoo, a high-end manufacturer from Greece certainly knows how to make gear. The Tripod is perhaps not the best known MTL tank on the market, but with their recent(ish) launch of the Dotshell rebuildable for the Dot AIO, more and more people have taken notice of Atmizoo. As an avid MTL user, the Tripod has been high on my list of RTAs to try and man am I glad I finally had the pleasure.
---
Design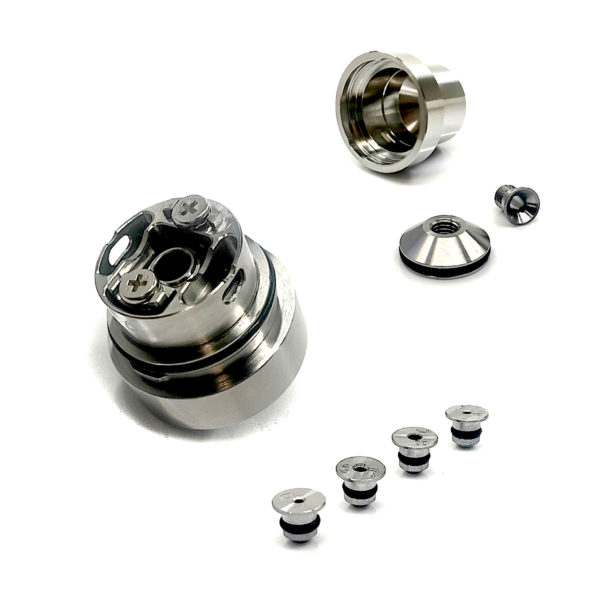 The 22mm tank is pure sexiness, in the ice matte finish, it's hands down the nicest looking tank I own.
The Tripod differentiates itself from other tanks in the way it's assembled. No threads are used in either the topcap or deck section, instead, a press-fit mechanism is used. In order to take it apart, you simply spin the topcap or deck until the arrows line up and pull it off. It's a simple design and it works well, but be aware that removing parts isn't the easiest of tasks if you're o-rings are dry. The juice flow control is also controlled via the same mechanism to remove the deck from the tank.
The 510 driptip on the Tripod is a proprietary piece that screws into a 510 insert, however, this insert can be removed to use your own driptip.
Stock capacity on the Tripod is 2ml, but can be increased to 3.4ml with the extension kit. Thankfully this increases the height of the tank by only 6mm.
The deck is your typical Kayfun style, however, there is no airflow control on the exterior of the Tripod. Airflow is controlled by inserts that drop in snuggly below your coil. The inserts are held in place firmly by an o-ring to ensure they won't drop out and potentially short out on your coil. I much prefer this method of airflow control as the air hitting the coil is where it matters most. Stock inserts allow you to go from an extremely tight draw to a quite restrictive lung draw. A DL kit is available for even more airflow, but the max size will always be 4mm with no adapter in place.
Performance
Unfortunately, high-end tanks don't always perform according to their price point, but the Tripod isn't such a case. In fact, I'd say it performs better than the price suggests as I've used more expensive tanks with worse performance.
With my go-to 1.5mm nano Fe-Ca welded coil, the Tripod delivered the exact vape I was expecting. Rich, full-bodied and not too warm. Coil placement seemed to be of no significance in the Tripod as it does on the Kayfun Prime, but wicking is sadly a little more complex. Too little cotton and it gurgles to the point of drawing juice through the airflow and too much chokes of the juice flow leading to dry hits. Of course you could use the juice flow control, but at these extreme ends I was unable to find a good compromise. Getting the wicking just right though leads to a vaping experience rivalled only by the Dwarv.
Often times an RTA that aims to cover all spectrums performs worse at all than those catering to a specific market, but the Tripod performs exceptionally well. Even with the airflow insert removed, flavour remained unrivalled and airflow smooth as silk. The Atmizoo Tripod excels in all modes and that's a rare feat.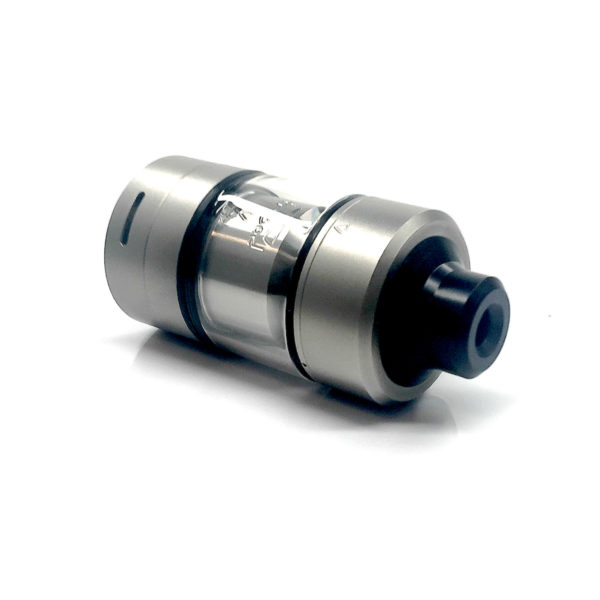 Specs:
Size: 22mm
Capacity: 2ml stock/3.4ml with extension kit
Materials: Stainless Steel
Atmizoo Tripod Conclusion
The Atmizoo Tripod is expensive, U$130 expensive, in fact, but after spending hundreds upon thousands on RTAs I can easily put the Tripod in my Top 3 favourite list. Beaten only by the Dwarv thanks to its simplicity, the Tripod is a phenomenal performer in every regard. Not only is it machined beautifully, but it also offers a vaping experience that will keep you going back for more.
Like all high-end devices, it is not without flaw, wicking can be troublesome and the press-fit system isn't for everyone, but the Tripod is so good, these minor concerns can easily be overlooked.
If you're in the market for a high-end MTL RTA, this is it, no question. But it is expensive.
If you cannot stretch to £109 for a tank, my advice would be to get the Innokin Ares 2 MTL RTA instead – it's cheap and it is utterly brilliant!
Red
Internationally published journalist and reviewer, unofficially certified vape connoisseur. MTL, DTL, RDTL, Red takes it any which way