JUUL "Sells OUT" To Big Tobacco – Altria Buys 35% of Company…
By Drake Equation • Updated: 01/09/19 • 4 min read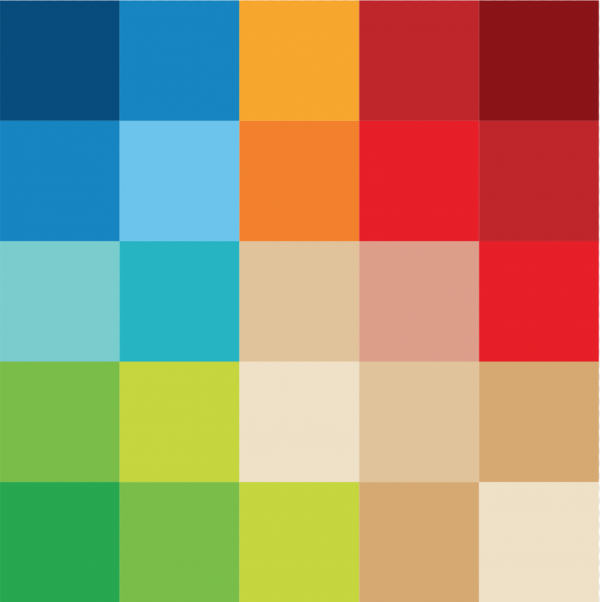 Well, you couldn't say we didn't see this coming… JUUL has officially got in bed with Big Tobacco, following Altria's $12.8 billion investment in the company.
This investment, a huge sum of money in the vaping market, will secure Altria a 35% in JUUL, which is based in San Francisco.
JUUL is the leading company in the vape market right now, following three years of RAPID growth.
The deal will give JUUL plenty of additional capital, as well as access to Altria's distribution network.
JUUL / Atria Deal – What's Happening?
Altria issued the following statement via press release:
"We are taking significant action to prepare for a future where adult smokers overwhelmingly choose non-combustible products over cigarettes by investing $12.8 billion in JUUL, a world leader in switching adult smokers," said Howard Willard, Altria's Chairman, and Chief Executive Officer.
"We have long said that providing adult smokers with superior, satisfying products with the potential to reduce harm is the best way to achieve tobacco harm reduction. Through JUUL, we are making the biggest investment in our history toward that goal. We strongly believe that working with JUUL to accelerate its mission will have long-term benefits for adult smokers and our shareholders."
Who is Altria?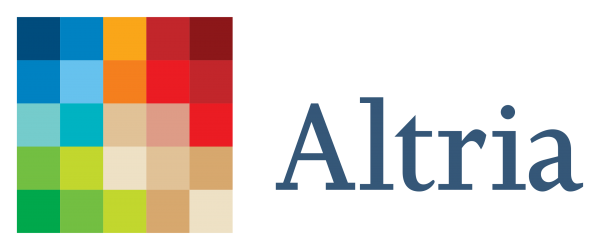 Pin
Simple: it's a rebranded version of Phillip Morris, AKA one of the biggest tobacco companies on the planet.
Based just outside Richmond, Altria is one of the world's biggest producers and marketers of tobacco, cigarettes, and related items. It also invests in wine as well.
Between the years of 1998 and 2004, Altria spent over $101 million lobbying the US government, making it one of the most aggressive lobbyist entities in the USA.
In August 2006, Altria was found guilty of civil fraud AND racketeering.
Excellent bedfellows, then!
What Does JUUL / Altria Deal Mean For Vape Market?
I honestly don't know, but it will likely help JUUL grow even more during the next 12 months.
JUUL will stay and operate as an independent company, meaning it will make its own decisions on product and marketing.
However, the deal will secure JUUL access to the following things:
Altria will provide JUUL access to its premier innovative tobacco products retail shelf space, allowing JUUL's tobacco and menthol-based products to appear alongside combustible cigarettes. JUUL's flavored products will continue to only be available on JUUL.com.
Altria will enable JUUL to reach adult smokers with direct communications through cigarette pack inserts and mailings to adult smokers via Altria companies' databases.
Altria will apply its logistics and distribution experience to help JUUL expand its reach and efficiency and JUUL will have the option to be supported by Altria's sales organization, which covers approximately 230,000 retail locations.
Reading Between The Lines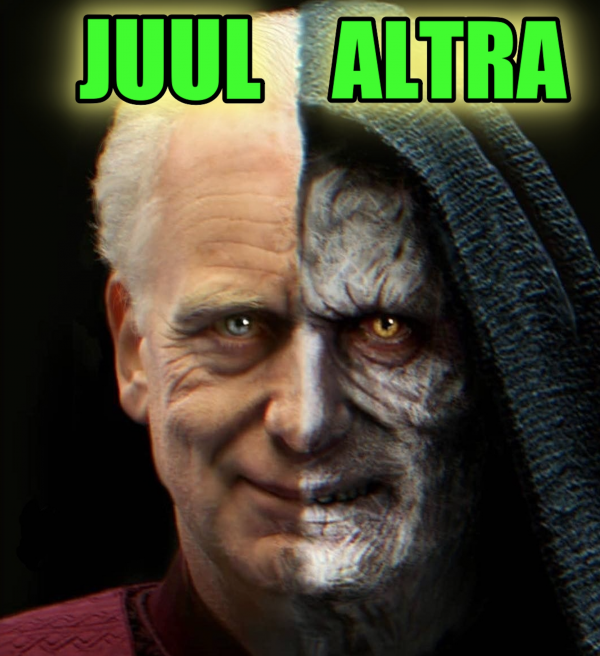 Pin
[social_warfare]
Altria knows tobacco is dead in the water. It knows vaping will kill off smoking within a generation, so it has made the decision to realign its investments and ventures.
JUUL is the biggest and most visible brand in the vape space right now, so the move by Altria to acquire a piece of the action makes sense.
The more worrying aspect of the deal is how Altria will go about protecting its investment.
The company lobbies HARD, so it's not unreasonable to expect that it will go after smaller boutique brands.
Or standalone E Juice companies.
Or more traditional vape tank and mod makers.
Atria's website confirms that it wants to be the #1 producer of smokeless products…
So, looks like it is now in the process of fulfilling that goal.
Personally, I don't want to live in a world where the only vaping devices you can use are small, with crap battery life, and are made by companies backed by Big Tobacco.
That would suck…
Drake Equation
Drake is the founder and editor of VapeBeat. He started the blog WAY back in 2015 when, upon quitting smoking, he struggled to find any useful information about vaping online. With a background in journalism and a newfound hobby on his hands, he set about creating VapeBeat – a blog all about making vaping simple to understand for new users.