The Best RTA I Have Ever Owned. Bar NONE!
By Drake Equation • Updated: 07/04/17 • 3 min read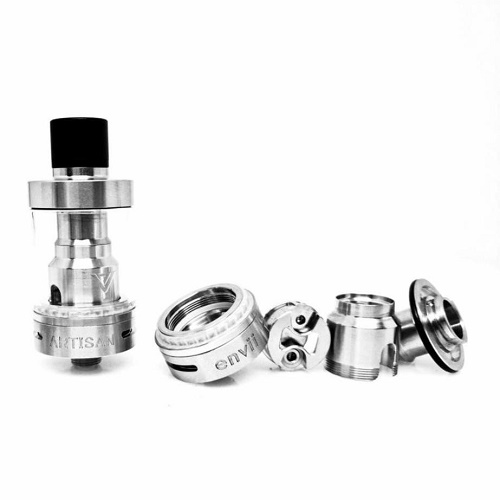 Usually, I hate RTA tanks. They're fiddly and leak everywhere. But the ENVII Artisan RTA converted me, which is why I think it is one of the best RTA tanks around
If you're after an RTA – the best RTA – that is super easy to live with and doesn't leak like Hilary Clinton's email, then the ENVII Artisan RTA is definitely worth a look.
I spent about a months and bit using this RTA. As of right now – July 2017 – it is one of the best RTA tanks I have ever used. This is mostly because it is super easy to setup, wick and live with.
Flavor and cloud production is also very decent; it's not RDA-grade, but it is leagues ahead of most standard sub-ohm tanks. I would still be using it now had I not been sent the awesome GAIA RDTA, which has now become my daily driver.
ENVII is a US company and its products are top notch quality. The machining is exceptional and so too is the packaging. If you're looking for a quality RTA that is super easy to live with, you need to be looking at the ENVII Artisan RTA.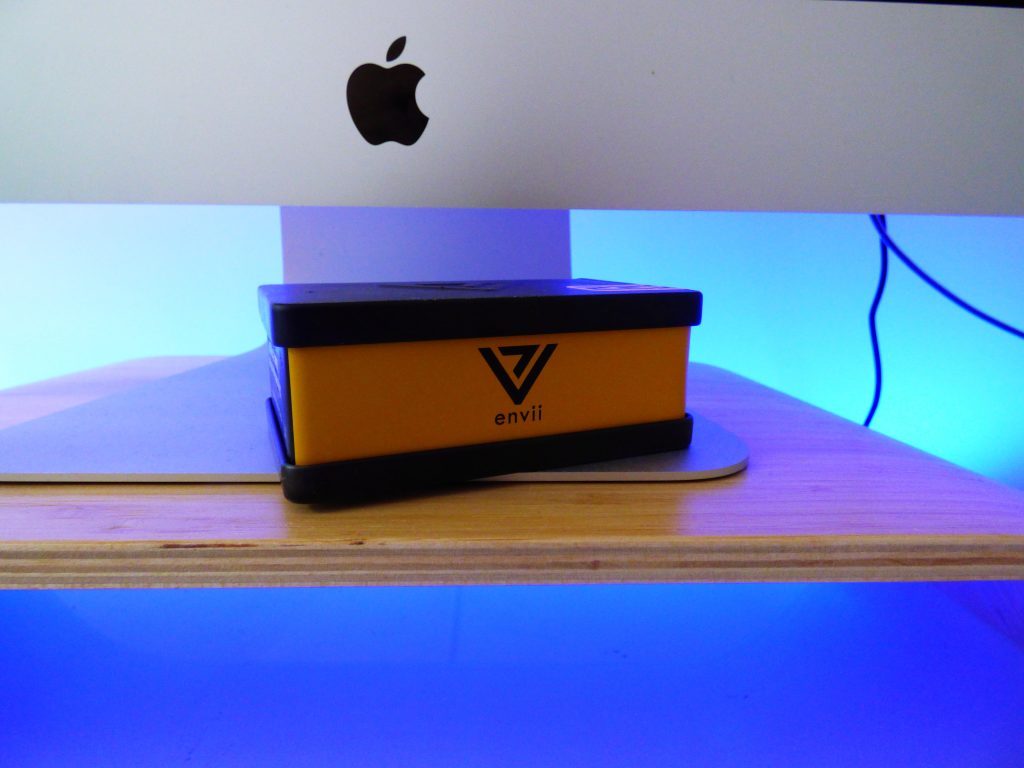 Pin
In my experience, it is one of the best examples of what can happen when an RTA actually works and doesn't just dry-hit and leak all over the place.
Normally, I avoid RTA tanks like the plague; they're fiddly, annoying, they leak and a good number of them are nigh-on impossible to wick.
Once, I even threw one away – take a bow, Griffin 25 RTA.
Best RTA Tank Money Can Buy
But the ENVII Artisan RTA showed me that not all RTAs are created equally; it showed me that, with the right design and engineering, an RTA can be as easy to live with as a standard sub-ohm tank.
This is why I think the ENVII Artisan RTA is something of a game-changer.
The post-less design, while presenting something of a learning curve, is super simple to use.
The only downside to it, however, is that if you mess up the build you have to completely take apart the tank, which usually results in losing all the juice you have in it, to remedy things.
Fortunately, it is kind of impossible to wick this RTA wrong; I've had one bad build out of about 20 – and I am no expert when it comes to building.
Compared to previous RTAs I have owned and used, this is bordering on miraculous. The Griffin 25 RTA, while great in the right hands, was so fiddly to wick that I eventually gave up with it after hundreds of dry hits.
The ENVII Artisan RTA is the exact opposite, and its brilliance is down to one thing and one thing only: good design.
If you've been burnt by an RTA in the past, but want to try again, make sure you do it with the ENVII Artisan RTA. I guarantee you will not be disappointed.
Drake Equation
Drake is the founder and editor of VapeBeat. He started the blog WAY back in 2015 when, upon quitting smoking, he struggled to find any useful information about vaping online. With a background in journalism and a newfound hobby on his hands, he set about creating VapeBeat – a blog all about making vaping simple to understand for new users.