RDA clone tanks are pretty popular, as they're cheaper than authentic kits. But I personally do not buy them – and I NEVER will!
---
# 1 – An RDA Clone is Inherently Unethical
This is the main thing I dislike about them so much.
It's theft. Pure and simple.
And don't forget: there are no billion dollar vape companies.
It's every man for himself out there, and IP theft in a market as tightly controlled as the vape hardware business is a serious threat to innovation.
So what if they're cheap? Stolen cars are as well, but most of us don't drive them.
# 2 – You Get ZERO Warranty (Or Customer Service)
When you buy a clone product one thing is 100% certain:
You will not get a warranty.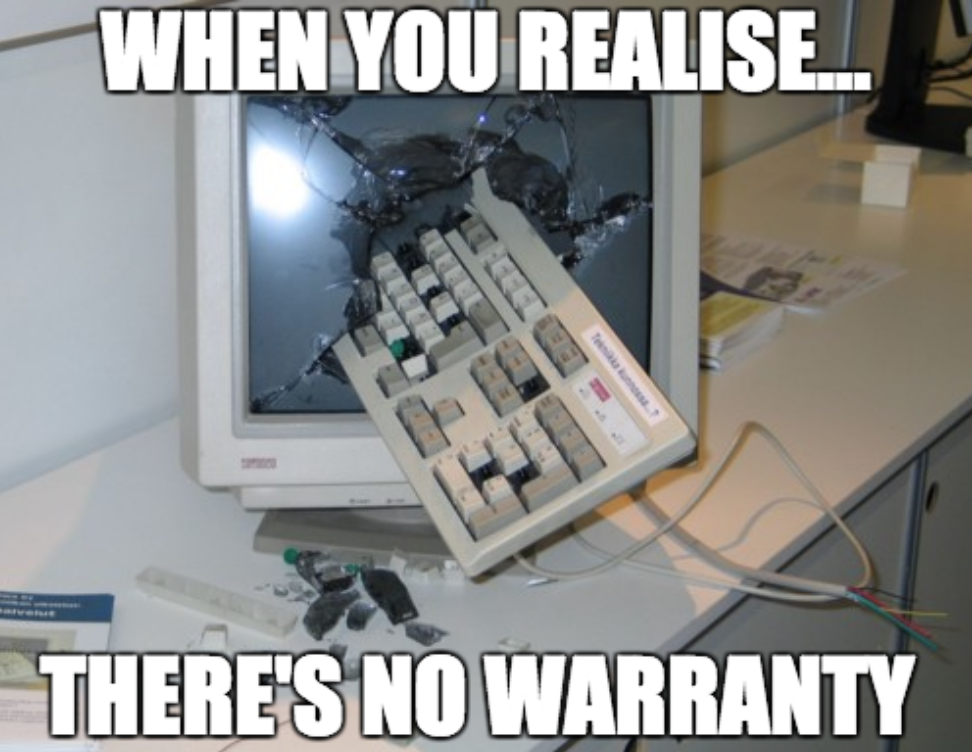 Nor will you get a replacement if it breaks or doesn't work.
Which reminds me of what my mum always says:
If you buy cheap, you buy twice!
# 3 – There's No Safety Guarantees
Vaping products can be dangerous. Especially when you're dealing with batteries.
Things can overload and explode. And nobody wants that.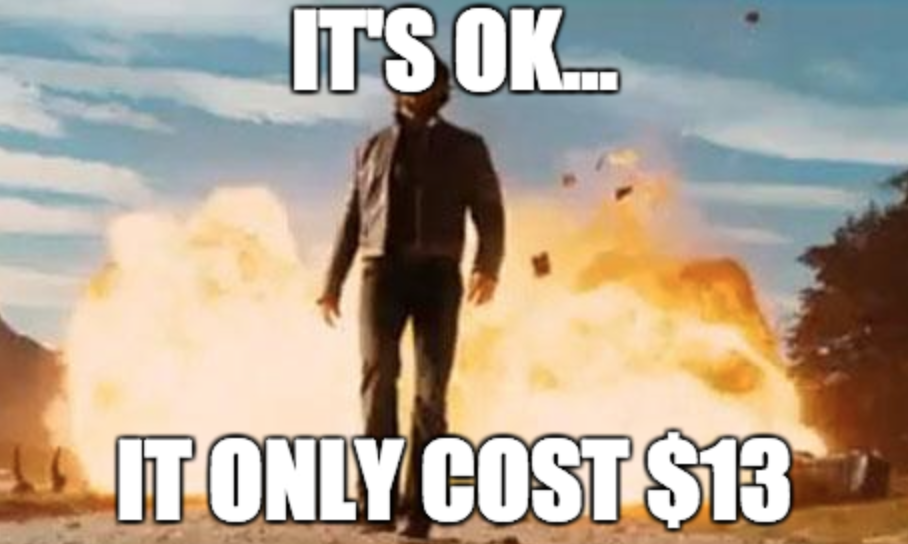 [social_warfare]
And when you buy a clone, there's no real way of telling that the device itself has been made with reference to the correct protocols.
It's not official, it's unauthentic… and this could mean anything from faulty components to shoddy workmanship on key aspects of the device.
Basically, you have no idea what you're dealing with.
# 4 – You Could Just As Easily Get A More Affordable Authentic RDA?
I own A LOT of RDA tanks. I have a drawer full in my office made up of units I have bought over the years.
I have a few very expensive ones, a few moderately pricey ones. But a good 80% of them are sub-$50 setups.
Like these ones listed inside our Best RDA Tanks Guide (The #1 Options For ALL Budgets). 
And you know what?
They're freakin' awesome. They kick ass. And they ALL produce awesome flavor, look great, and have fantastic build decks.
Which begs the question: why do you even need a clone RDA in the first place?
# 5 – You Should Be Supporting The Scene, Not Exploiting It…
It's tough making bank in the vape market. You can't advertise, Facebook hates you, and most people think you're the next big tobacco.
R&D on a new product can be pricey. Ditto marketing and distribution. And then there's packaging and manufacturing.
All that has to happen before profits can be made.
And it's tough.
We're not talking about Apple-sized companies here; we're talking about 20-30 people start-ups.
They need your support to keep doing what they're doing.
Support them. F**k clones!
# 6 – MASSIVE Delivery Delays/Waits
Hate waiting for vape mail? Probably don't order a clone mod, tank or RDA then!
The waiting times on deliveries, as most come via China, are MASSIVE.
And you'll likely get stuck with a customs tax bill too.
# 7 – You Probably Don't Need A $80 RDA, Anyway
I don't need one. And I write about vaping for a living.
There are PLENTY of awesome RDA tanks out there, most of them available for less than $40, that will be more than enough for even the most experienced vapers.
90% of the RDAs inside our Best RDA Guide retail for well under $50…
| IMAGE | NAME | BEST DEAL | RATING |
| --- | --- | --- | --- |
| | (Best For BIG Builds) | | 100% |
| | (2020's Finest Flavor Monster) | | 100% |
| | (Amazing Deck & Flavor) | | 97% |
| | (Best For Mesh & Flavor) | | 100% |
---
Hell, even older RDA models like the GeekVape Loop RDA are still excellent options, despite not being "brand new".
Basically, you have a TON of awesome RDA tanks out there that are fairly priced and very good.
And for this reason you 100% DO NOT need an RDA clone – like ever!
But I Can't Afford Vape Gear…
OK, you're hard up. It's cool. We've all been there.
You can get hold of cheap vape gear in an ethical manner, it just takes a little finesse and research.
Or you trawl sales pages on big retail sites like DirectVapor, where you can save around 40% on RDAs, tanks, and mods. 
Either way, you should support the scene and the brands that make vaping possible.
To Recap…
If you're on a budget, an RDA clone is a very tempting option.
Personally, I do not use them.
Why? Simple: it's theft. Plus, decent RDAs aren't even that expensive!  90% of the RDAs listed in our Best RDA Guide (you can see the table from this post below) retail for under $30 – and that's not expensive at all. Not when you're talking about the quality and performance of these tanks.
| IMAGE | NAME | BEST DEAL | RATING |
| --- | --- | --- | --- |
| | (Best For BIG Builds) | | 100% |
| | (2020's Finest Flavor Monster) | | 100% |
| | (Amazing Deck & Flavor) | | 97% |
| | (Best For Mesh & Flavor) | | 100% |
Bottomline? 
I don't support companies that steal someone else's idea and sell it on for cheap.
That's just not cool in my book.
A lot of the time, an RDA clone will look almost the same as the authentic version, perform similarly, and cost A LOT less.
This is why they're very popular. But this isn't the point – at least, in my opinion.
A clone of something – say, the GOON RDA – is effectively IP theft.
If I'd spent money developing something and someone stole the design, I'd be pissed.
And this is why I, personally, don't use them.
Sure, it's cheaper.
But that's only because there are no R&D costs associated with stealing somebody else's work.
Drake Equation
Co-founder and Editor of VapeBeat. I make the words.