Best Nic Salt Juice For Voopoo Argus P1: Our #1 Picks [2023]
By Drake Equation • Updated: 04/30/23 • 2 min read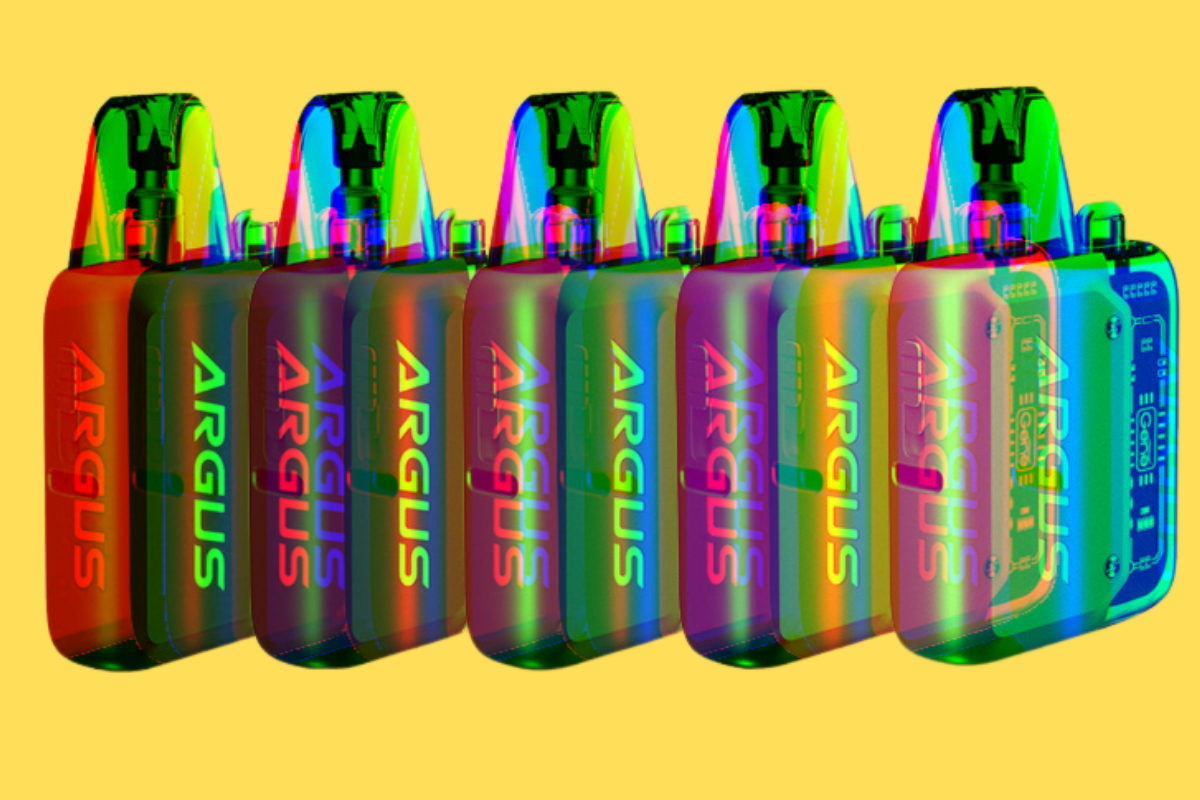 What's the best nic salt juice for the VooPoo Argus P1? Here's our top picks for the best nic salt vape juice right now…
---
The vaping landscape has evolved tremendously over the years, with an ever-expanding array of devices and e-liquids designed to cater to the diverse preferences of vapers worldwide.
Among these innovations, the Voopoo Argus P1 has emerged as a brilliant pod vape option for those who crave the perfect blend of performance, aesthetics, and ease of use. Its sleek design, powerful output, and customizable settings have made it a top choice for many vaping enthusiasts.
To elevate your Voopoo Argus P1 experience to new heights, it's crucial to pair it with the best nic salt juice available.
In this article, we'll delve into the leading contenders for the best nic salt juice for Voopoo Argus P1, providing you with the information you need to make an informed choice for your vaping pleasure.
Nicotine salts are an ideal option for those transitioning from smoking to vaping or for vapers who desire a smoother, yet more potent nicotine hit. The Voopoo Argus P1, with its adjustable wattage and compatibility with various coil options, is perfectly suited for an exceptional nic salt vaping experience.
Best Nic Salt for Your Voopoo Argus P1
Yami Vaper
For flavor and overall lushness, you really cannot go wrong with Yami Vaper. Yami does a range of stunning award-winning Nic Salts vape juices. My personal favorite would be Taruto. But they're all worth sampling.
Flavors:
Yami Vapor Icy Trio – Icy Trio by Yami Vapor brings a refreshing and exhilarating experience to your palate. This vape juice is a blend of strawberry, kiwi, and lychee, perfectly balanced with a cool menthol finish. It's like a burst of summer fruits with an icy kick that keeps you refreshed and satisfied.
Yami Vapor Juusu – Juusu by Yami Vapor is an artful blend of crisp apples, sweet peaches, and Asian lychee. This juice delivers a balance between sweet and tart, offering a unique fruit medley that's both exotic and familiar. It's a crisp, clean vape that's perfect for any time of day.
Yami Vapor Taruto – Taruto is Yami Vapor's tribute to one of the world's most popular desserts. It's a rich and creamy custard flavor, reminiscent of a Portuguese Egg Tart or a Japanese baked dessert. It's sweet, creamy, and just a bit eggy, creating a complex and satisfying flavor profile that dessert lovers will adore.
---
Glas E-Liquid
Glas makes some of the best quality vape juice on the market. Its Butterscotch Reserve flavor is the best RY4 tobacco flavor I have ever tried. Period. Glas also does plenty of dessert and fruity flavors too, so there's something for all palettes.
Flavors:
---
Naked 100 E-Liquid
Naked 100 is a proper OG brand. It has been making juice for as long as I can remember – and I was around right at the beginning of the market. You have a HUGE range of flavors to choose from, ranging from exotic fruits to wicked menthol blends. We love Naked 100.
Flavors:
---
Candy King
For straight-up sweet, moreish nic salts vape juice, Candy King is the MVP. It does a range of flavors based on popular candy flavors and it is a firm favorite of vapers all over the globe. I love its Hard Apple and Gush – they're incredible.
Flavors:
---
In the UK or Europe, check out all the best vape brands near you.
Drake Equation
Co-founder and Editor of VapeBeat. I make the words.