JUUL is fast-becoming one of the biggest brands in the vaping market. And I have a question: what's your favorite JUUL Pods flavor?
---
JUUL has big plans for the vape space.
It basically wants to become the Apple of the vaping arena with its simple to use, satisfying to vape JUUL device which runs on the company's proprietary JUUL Pod system.
JUUL, now separated from PAX LABS, has received some rather hefty investment in the past 12 months (over $100 million) in a bid to ensure it can keep up with demand for its product.
JUUL is apparently struggling to keep pace with demand for its E-Juice Pods – it can't make them fast enough, apparently. Hence the $100+ million investment by private equity firms during 2017/18.
I have a JUUL. I really like it and use it on long drives and nights out. I love the throat hit I get from it and the fact that there are zero moving parts. It's ideal for when you don't want to be messing around with E Juice or dripping.
List of JUUL Pod Flavors
Cool Mint
Virginia Tobacco
Cool Cucumber
Classic Menthol
Fruit Medley
Creme Brûlée
Classic Tobacco
I mostly use RDAs and a mod. Like, 90% of the time. But whenever I'm out of the house for prolonged periods of time, I always take my JUUL with me.
It's just so convenient (and I was actually rather surprised that it converted me; I was very skeptical at first).
My favourite JUUL Pod flavors are Mango and Crème Brûlée – I have draws full of both flavors, as well as a pretty regular supply of them arriving every month via JUUL's auto-ship program (whereby you save 15% on each JUUL pod pack with each delivery).
But I'm interested to know what you guys like? So fill in the little survey and let me know!
[socialpoll id="2491370″]
---
Check Out JUUL's Entire Pod Collection. 
Why I Like The JUUL Vape
As noted above, I fell in love with the simplicity of JUUL.
You can just grab it when you leave the house and not have to worry about running out of juice or your coil burning out. It just works in a predictable manner, providing a consistent experience across the board.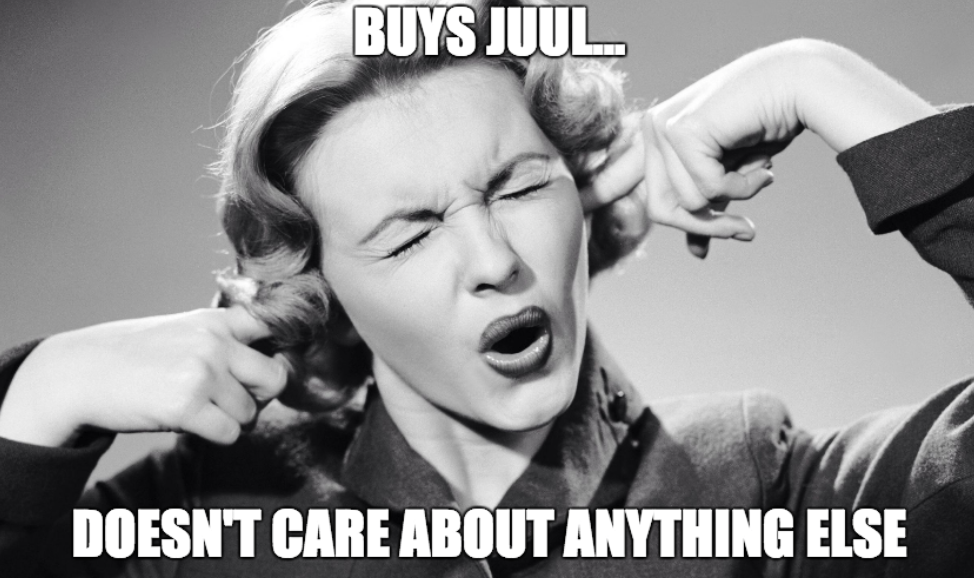 [social_warfare]
I also love the way it hits; the combination of its nic salt-based E-Liquid and the MTL-style of vaping you do with it makes it very close to the experience you get from smoking a cigarette.
I find the nicotine hits harder and is more satisfying with JUUL, so I actually vape less.
This is why JUUL uses nic salt rather than freebase E Juice; it hits harder and is similar to how nicotine is delivered in cigarette form, just without all the nasty smoke-related chemicals.
How They Work (Plus, A Word on Nic-Salts)
Nic-Salts are the key, here.
Basically, long story short: Nic-Salts allow more nicotine to be present without the flavor of the vape juice being affected.
If you want a more detailed breakdown, check out our Guide To Nic-Salts – it covers pretty much everything you need to know.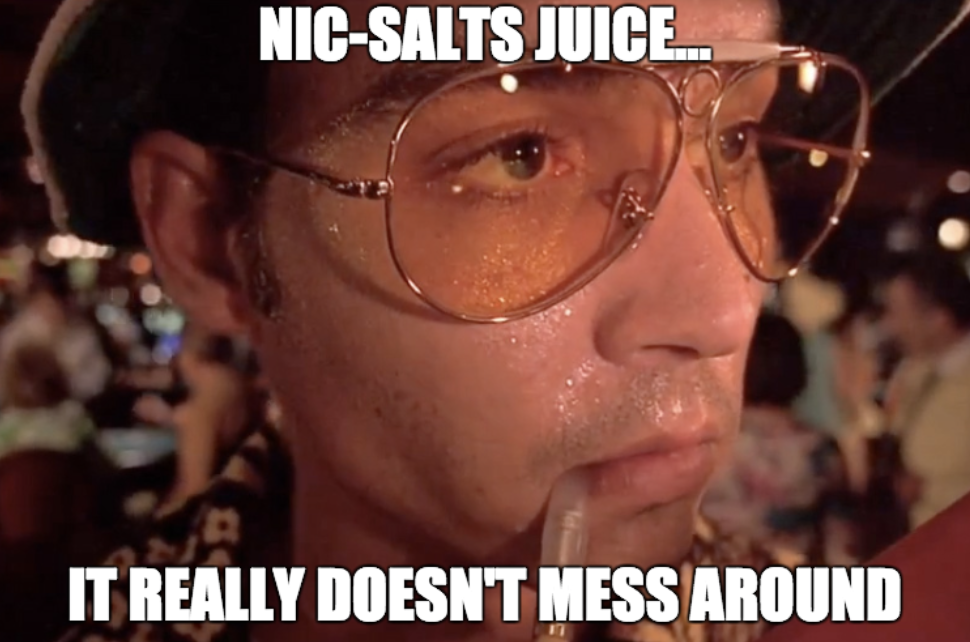 [social_warfare]
The mechanism for delivery of the E Juice is all contained within the JUUL pod – you have a coil, storage for the vape liquid, and a connector which hooks up to the battery.
But you will see none of this.
Nope, all you have to do is connect the JUUL pod to the battery and starting vaping.
And that is literally it.
How Long Do The Pods Last?
How Long Do JUUL Pods Last For?
On average, a JUUL Pod will deliver around 200 puffs before you need to change it for a new one.
JUUL says each cartridge will last for about the same length of time as a pack of cigarettes.
The exact number of puffs might vary, depending on how you use it, but this is basically the ballpark figure that JUUL is happy to communicate with its users.
Treat it like an actual cigarette – i.e. you go for an occasional smoke break at work – and they'll last a while.
Walk around with it glued to your lips and it'll run out a lot quicker.
Bottomline: it's impossible to say for certain, as it all depends on how often you vape.
And everybody is different in this regard.
JUUL's Auto-Delivery Option – Is it Worth It?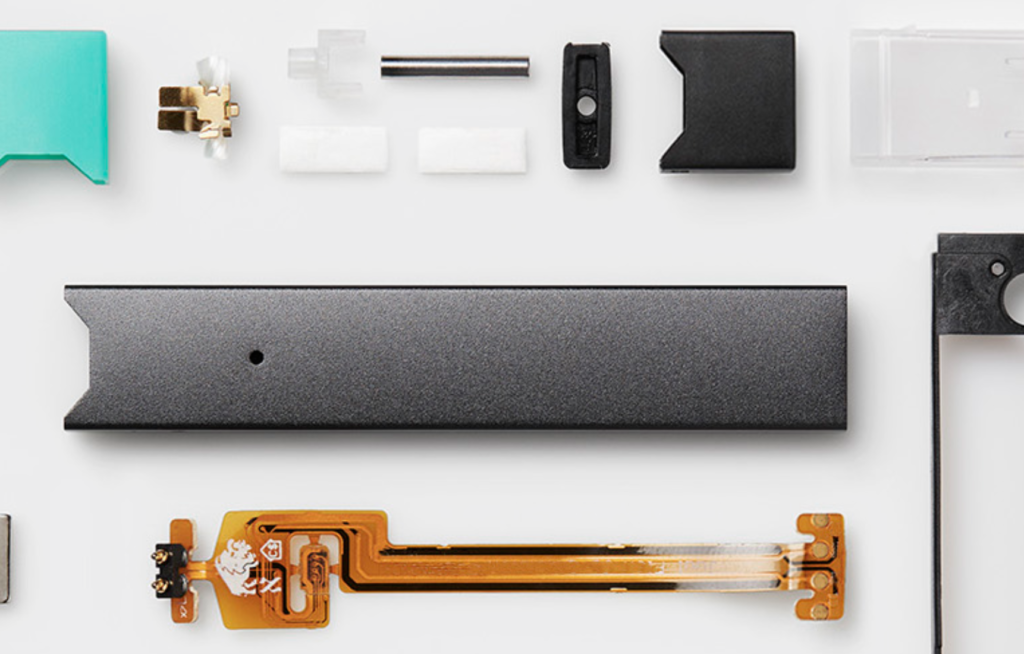 I'd argue, yes, it is – especially if you're using JUUL exclusively.
If the only vape device you run is the JUUL, you'll definitely want to signup to JUUL's Auto-Shipment service, as it will save you a bunch of cash in the long run, as well as ensure you never run out of Pods which is not a good place to be in.
Should You Buy One?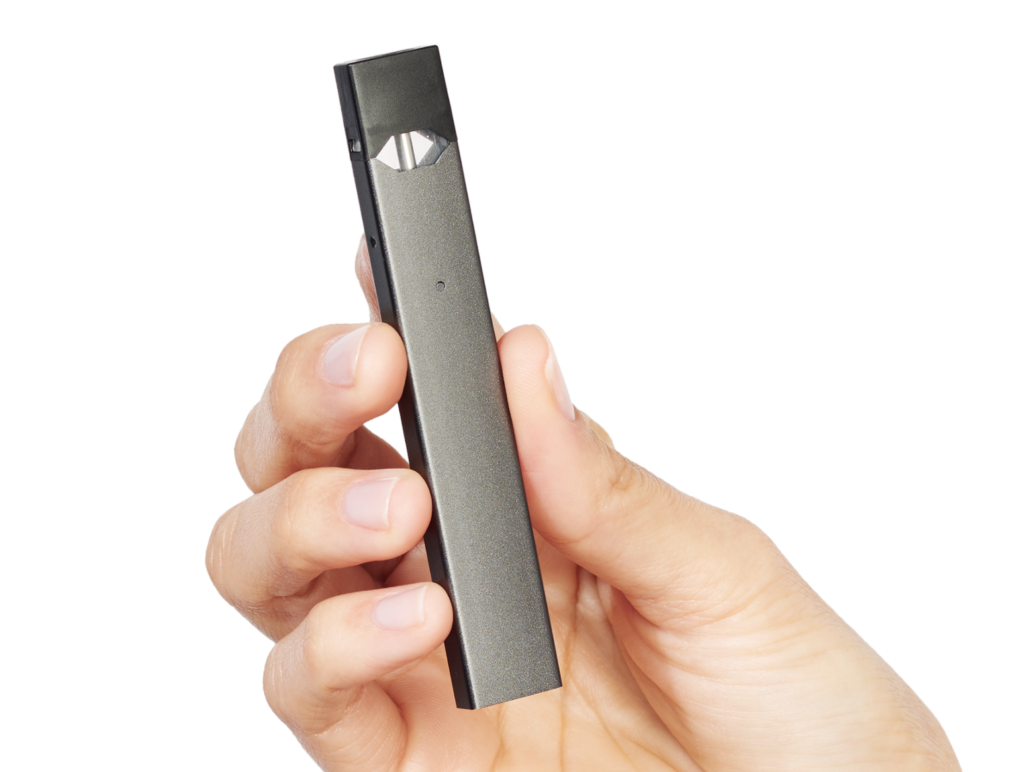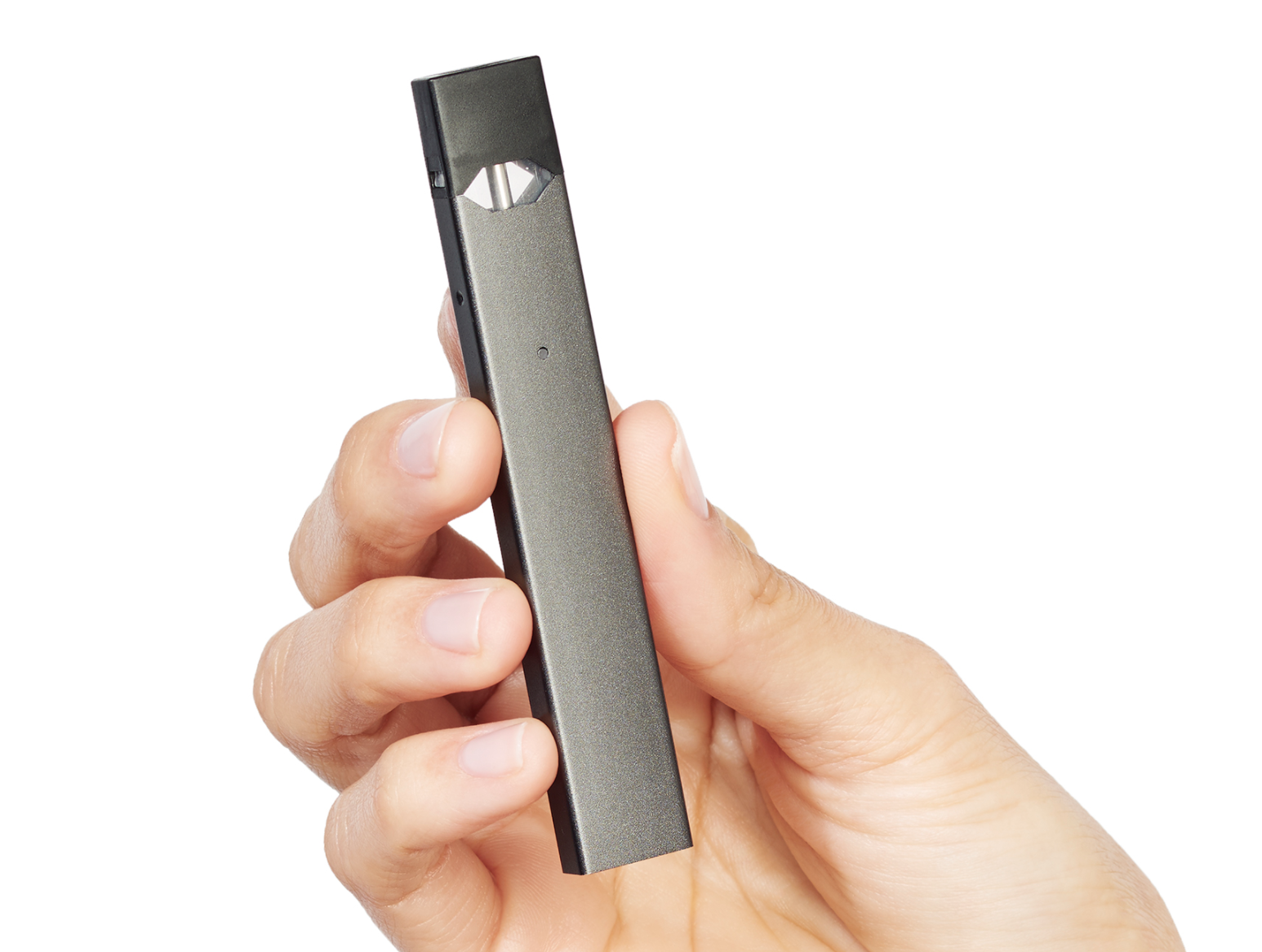 If you've not used JUUL, and are interested in the product, I'd highly recommend you check it out.
Even if you're a seasoned vaper like myself. You can grab one for just $34 and it's super handy to have around.
I use mine all the time.
There are also quite a few, decent third-party pods that now work with the JUUL too – and they're all cheaper than JUUL's actual pods.
These are my current favorite JUUL pod alternatives.
JUUL is great for traveling, long drives, or nights out. I will always be an RDA user at heart, but for certain settings, the JUUL just makes more sense to me.
And if you're looking for your first ever vape, the vape to get you off cigarettes for good, JUUL is perhaps on the best places to start your journey.
I mean, just check out the reviews JUUL has received from critics across the web.
[letsreviewunique title="JUUL Review Roundup – What The Critics Said…" score_subtitle="The Best AIO Device Around" affiliate_title="Best Place To Buy? " pros_title="PROS" pros="Excellent, Svelte Design,Hits Just Like A Cigarette (And Tastes Better),JUUL Ecosystem is Great ,The Flavors Are Great – I Like All of Them" cons_title="Things To Keep In Mind" cons="You Have To Buy Pods From JUUL,Battery Not Suited To Chain Vaping,Not Designed For Cloud Chasing" criterias="VapeBeat,90,Engadget ,92,Vaping Daily ,94,Vapesterdam,78,The Vape Guide,98″ affiliate="JUUL – Starter Kit – $49.99,https://juul-vapor.pxf.io/c/183240/342143/5047,JUUL – AutoFill Programme – Save 15%,https://juul-vapor.pxf.io/c/183240/348563/5047″ accent="#81d742″ final_score="91″ format="1″ skin="1″ animation="1″ design="2″ main_image="3989″][/letsreviewunique]
Drake Equation
Co-founder and Editor of VapeBeat. I make the words.