The 7 Most Essential Features Any Portable Vaporizer Must Have
By Jason Artman • Updated: 06/10/20 • 6 min read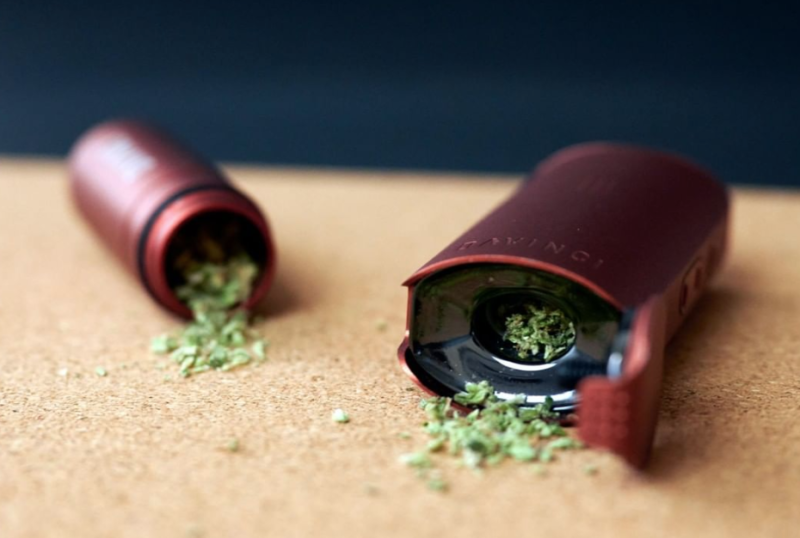 Buying a new portable weed vaporizer isn't a small decision for most people. A good vaporizer typically costs at least $100, and the best models can cost more than double that. You can't very well return a vaporizer once you've stuffed it full of herb, so it's pretty important that you get your choice right when you buy your device from Lux Vapes or another high-quality vaporizer seller.
The purpose of this article isn't to make specific product recommendations. Aside from a few industry stalwarts that have been around for years, the market for portable vaporizers is constantly shifting. New products are appearing all the time, so the best vaporizer on the market at any given moment is constantly changing. Instead, this article will focus on the features that you should look for when buying a portable vaporizer.
Leaving aside the price – you know what you can afford – what features should any good portable vaporizer have? Let's dive in.
Temperature Control Lets You Customize Your Vaping Experience
It's usually a bad idea to choose a portable vaporizer that only turns on and off because a lack of full temperature control means that you have very little ability to customize your vaping experience.
Why is temperature control important in a portable vaporizer? The first reason is practicality. If you can't get your vaporizer to operate at a heat level that you find smooth and comfortable for vaping, you'll have difficulty inhaling the vapor deeply, minimizing the benefit that you get from your herbs.
The second reason why temperature control is important is that you might like to change what you get out of your vaping experience. The different compounds in your herbs vaporize at different temperatures, so adjusting the temperature of your vaporizer allows you to control what you're inhaling.
Easy Cleaning Makes Your Vaporizer Enjoyable to Maintain
One of the things that you're going to spend a lot of time doing with any vaporizer is keeping it clean. Herb resins are very sticky, and after you use your vaporizer for a while, you're going to find that the device's oven and vapor path are pretty gunked up. The residue will affect the device's performance and flavor, so cleaning will become a regular part of your vaporizer maintenance routine.
Check out our #1 picks for vaporizers in the table below:
[ninja_tables id="9066″]
Vaporizer manufacturers do a variety of different things to make maintenance easier. Some devices, for example, have vapor paths that you can remove for soaking in alcohol. Before buying any portable vaporizer, you should look at the instructions for cleaning it and make sure that you're comfortable following those steps.
Easy Loading Ensures That You Won't Make a Mess
Unless you're fortunate enough to grow your own, herbs can be extremely expensive. You don't want to waste anything, and one of the biggest sources of waste for vaporizer owners is owning a vape that's difficult to fill. You want your herbs to drop easily into your device's oven rather than spilling all over the counter.
Note that the smallest and most discreet vaporizers are often the ones that are most difficult to fill. Many people who shop for portable vaporizers want to buy the smallest devices possible, but there's almost always a tradeoff in terms of the device's usability.
Quality Materials Deliver the Purest Possible Flavor
One thing that you should always think strongly about when buying a portable vaporizer is the materials used for the device's oven and vapor path. Some of the best vaporizers do have plastic vapor paths, but many people believe that you can get even better flavors out of a vaporizer with a chemically inert vapor path made from a material like ceramic, stainless steel or glass.
Ceramic and stainless steel are the two most popular materials for vaporizer ovens. While you're not likely to find a vaporizer with an oven made from plastic, you should steer clear if you do because a vaporizer's oven must be impervious to heat.
A Vaporizer Should Meet Your Requirements for Portability
A vaporizer can be as large as a small power tool while still meeting the definition of "portable" because it runs on battery power. Some vaporizers, however, are so small that you can close your entire hand around them for complete privacy when vaping. A vaporizer should meet your standards for portability – but bear in mind that there will be some tradeoffs involved if you choose a smaller vaporizer.
As mentioned above, smaller vaporizers are often more difficult to fill.
Smaller vaporizers may also be more difficult to clean.
Since a smaller vaporizer by necessity has a smaller battery, it will have poorer battery life.
A smaller vaporizer may produce vapor that's less thick and potent.
A smaller vaporizer will have poorer heat dissipation and may feel hot in the hand.
A Vaporizer Should Have Your Desired Oven Position
A portable vaporizer has two possible oven positions. The oven can be at the top of the device – right under the mouthpiece – or it can be at the bottom. The two designs both have their own benefits and drawbacks, so choosing your preferred oven position is actually one of the most important decisions that you'll make when buying a portable vaporizer.
If the oven is at the bottom of the vaporizer, you'll enjoy cooler, smoother vapor. However, the vapor may be less potent due to the distance it must travel before reaching your mouth. In addition, positioning the oven on the bottom may make the vaporizer more difficult to clean.
If the oven is at the top of the vaporizer, you'll enjoy warmer, thicker vapor. You may also find the device easier to clean due to the shorter vapor path. However, some people find that a vaporizer with a top oven generates vapor that's difficult to inhale comfortably due to the heat.
You May Want a Vaporizer That Supports Concentrates
Unless you're primarily a user of waxes and concentrates, it's likely that you're shopping for a portable dry herb vaporizer. Some devices, however, include pads or canisters that allow them to support concentrates (like the DaVinci IQ 2). If you use concentrates some of the time – or you think there's a chance that you will in the future – you might want to consider buying a vaporizer with dual-media support.
Either way, we've tested loads of vaporizers over the years and the best of the best are listed here; inside our Best Weed Vaporizor Mods Guide.
Jason Artman
Jason Artman is the owner and author of eCig One. A professional freelance writer and SEO consultant with more than a decade of experience, Jason works with vaping companies around the world to increase their targeted web traffic and improve their revenue.