Don't like inhaling smoke? Vaping is easier on your lungs and you can do it anywhere. You'll need a vaporizer (AKA a weed vape) — here are our favorites. 
---
BEST BUDGET VAPORIZER | BEST PREMIUM VAPORIZER | BEST FOR CONCENTRATES | WHAT I USE
---
More people are vaping their cannabis and CBD, and for good reasons. If you're unaware of the benefits of switching to a vaporizer, here's the top three reasons why you should:
First, vaping is discreet. Low or no odor vapor means you can medicate without the telltale aroma that comes from a bowl or joint — and you still get immediate relief.
Second, you don't have to inhale burnt plant matter. Vaping your weed can be easier on the lungs, and some say they get a clearer, cleaner high by vaping.
Third, vaporizers give you new options: Some will allow you to vape more potent concentrates, including oil and wax. So if you're serious about medicating, you'll eventually want to consider a good vaporizer.
Instant relief through inhalation — without the smoke — is an idea whose time has come. So is now the right time to buy a vaporizer?
In this competitive market, vape manufacturers continue to develop some outstanding alternatives to combustion.
You can choose between a tabletop unit for home use or a portable vaporizer for when you're out and about. Either way, you have many full-featured units to choose from.
A word of caution: There are cheap vaporizers out there, but as with all purchases, you get what you pay for.
When you are heating up flowers or concentrate to inhale, it's better to avoid plastic and rubber parts that could leech dangerous fumes.
You only have one set of lungs, after all.
So we recommend investing in a higher-quality device made with more durable components (glass, ceramic, stainless steel) like the five we've highlighted below.
---
Top Vaporizers For Weed (Portable Vaporizer Options)
QUICK LINKS FOR THE BEST PORTABLE WEED VAPES
---
Read on below for more detail on each vaporizer…
Best Vaporizers: VapeBeat's #1 Picks
What follows are our top picks for the best vaporizer mods right now. All types of budgets have been considered, but with these types of devices, you really do get what you pay for.
The PAX and DaVinci are the best for overall performance and functionality. They also have the most robust warranties – at least two years which is great for peace of mind.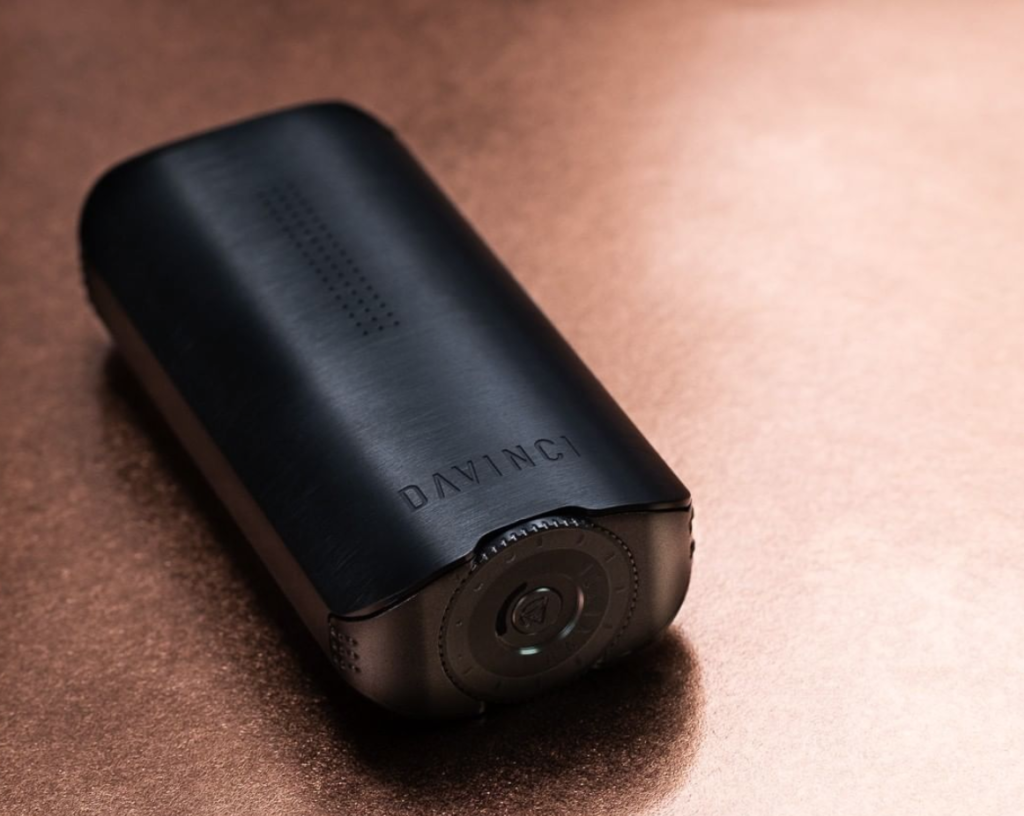 ---
Personally, I've been using the Davinci IQ 2 for the past 12 months – it is utterly brilliant.
I also really love the PAX Era too (when I'm using concentrates). It's cheap and it produces amazing vapor. If you're on a budget and can get access to concentrates, this is the one to go for.
Bottomline: whichever you go for, you're going to get excellent performance and great vapor production.
#1) Mighty Vaporizer (The Best For Everything)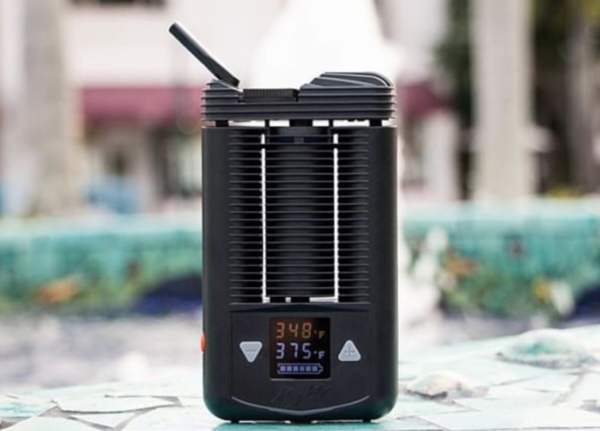 You know Storz and Bickel, right? They're the dudes that make the insane Volcano Vaporizer. Well, they also make a portable vaporizer too, and it's called the Mighty Vaporizer and it is freakin' insanely good.
For battery life, it's unbeatable. For vapor quality and density, again, it's pretty much unbeatable. Heat-up times aren't that fast (around 90 seconds) but once it is heated, the Mighty can hold the temperature for extended periods of time.
Chuck in a bowl that is super-simple to fill and clean, as well as an intuitive display and controls for augmenting the temperature and it is easy to see why everybody says this is the great vaporizer ever created.
Key Points
Unbeatable Battery Performance (90 Mins Solid Usage)
Thick, Intense Vapor Production
Robust Design, Solid Build Materials
Simple To Use
Brilliant Flavor Production
---
#2) Davinci IQ 2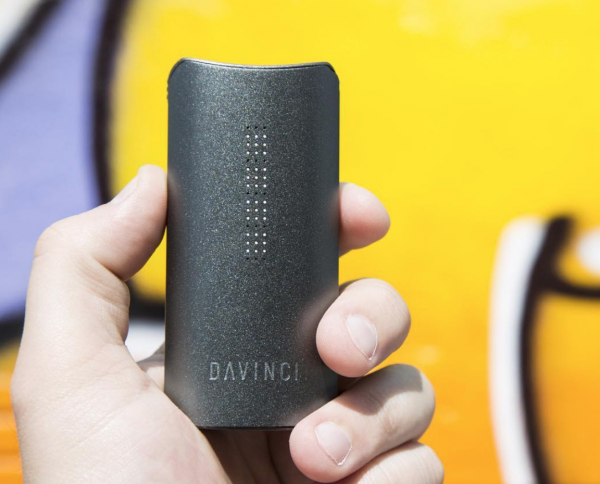 The Davinci IQ 2 is a solid, beautifully engineered piece of hardware. I have owned mine for over 24 months and it is still working as good today as it did when I first unboxed it. The IQ 2 is smaller than the Mighty and this makes it preferable if you're after something stealthy.
Like the PAX 3, it comes with full support for use with your phone, so you can adjust the temperatures on the fly from your phone. But unlike the PAX 3, it is very easy to just use the manual button controls (which I tend to do more).
The vapor quality and production are immense on the IQ. You get tons of flavor and heat up times are very good too; you're looking at around 30 seconds for a full bowl.
But the really cool thing about the IQ is that it runs removable 18650 cells. This means you can have a couple charging and hot-swap them once your current one is done. And this means ZERO downtime when you're involved in a longer session with buddies.
You also have a fully adjustable airflow control system on the bottom of the vape. It is brilliant too!
Key Points
Ultra-Portable Design
Excellent Vapor Production & Heat-Up Times
Ceramic Zirconia Air Path For Best Flavor
Precision Temperature Control
Boost Mode (For When You Want A Big Hit)
---
#3) PAX 3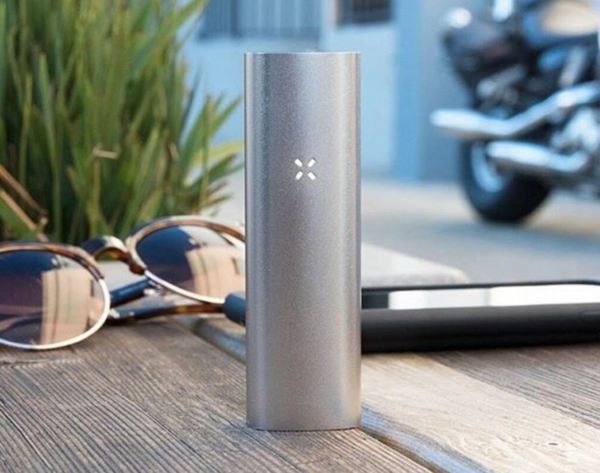 The PAX 3 and the Davinci IQ are very evenly matched. They're the same price ($274) and they perform in a very similar fashion, meaning great flavor and great vapor production. The PAX 3 does a few things differently though…
The first is that it doesn't run an external battery, so when it's dead you have to charge it – and you can't use it when it's charging. The second is that you have to use the PAX phone app to control it. Fortunately, the app is bloody great, so this isn't too much of a problem.
The PAX 3 is also proper rapid when it comes to heat-up times. You're looking at around 10-15 seconds for a full bowl. The draw on the PAX 3 is buttery smooth as well. All in… it's a really good vaporizer. And the battery life is very good too.
Key Points
Rapid Heat-Up Time (Sub-15 Secs)
Excellent Flavor & Vapor Production
Great Battery Life (Good For 6-8 Sessions)
Phone App is Great
Super-Stylish Design (Very Portable Too)
---
#4) Arizer Solo II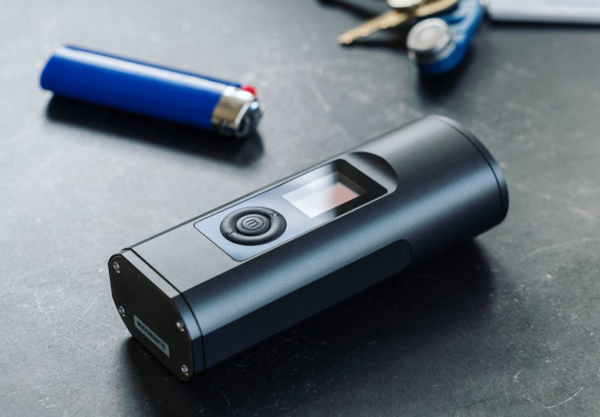 If you're after value for money, the Arizer Solo II could well be just what the doctor ordered. This vaporizer is portable, it heats up fast (sub-30 seconds), and it looks utterly brilliant too. Oh, and it's $100 cheaper than the PAX 3 and the Davinci IQ.
Inside you have a Borosilicate (glass) Vapor Path for extremely precise flavor production as well as easy to use controls for augmenting the temperature (you can adjust it by as little as 1º). This means you can extract different compounds from your weed very easily.
From top to bottom, the Arizer Solo II looks the part. I have no idea how Arizer can retail this thing for so cheap, but I'm not complaining – this vape is easily the best in the business right now for value for money.
Key Points
All-Glass Vapor Pathway
Fast Heat-Up Times (Less Than 30 Seconds)
$100 Cheaper Than PAX 3 and Davinci IQ)
Epic Flavors + Ultra-Precise Temp. Control
Excellent Battery Life
---
#5) PAX Era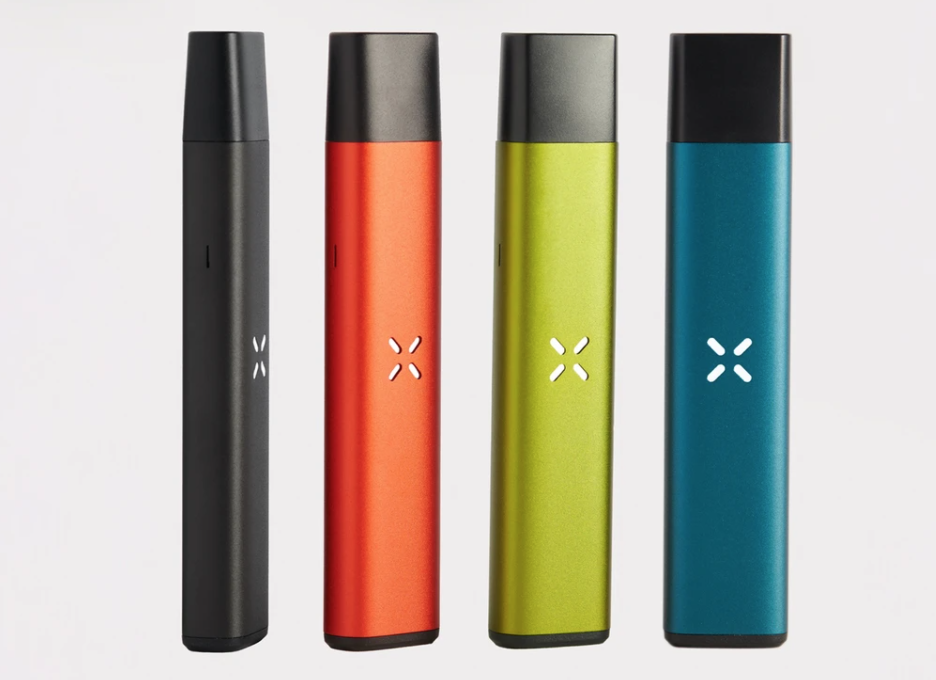 PAX has been making vaporizers since 2012, and their latest offering is the elegant PAX Era, possibly the most famous portable vaporizer ever.
This is a pocket-sized vape that utilizes pre-filled pods available in legal adult-use and medical states across the U.S. We like it for its extreme ease of use, long battery life, and the simple beauty of its design.
The PAX Era heats up instantly and is easy to slip in and out of your pocket and get a hit whenever you want. With four temperature settings, the PAX Era lets you dial in the flavor you prefer, and a variety of pods are available.
For a go-to portable vaporizer, it's hard to improve upon the PAX Era.
Key Points
Designed Specifically For Concentrates
Cheap To Buy
Looks Great, Super-Portable
Great For Stealth Vaping
Excellent Battery Life
---
#6) Puffco Plus Vaporizer 2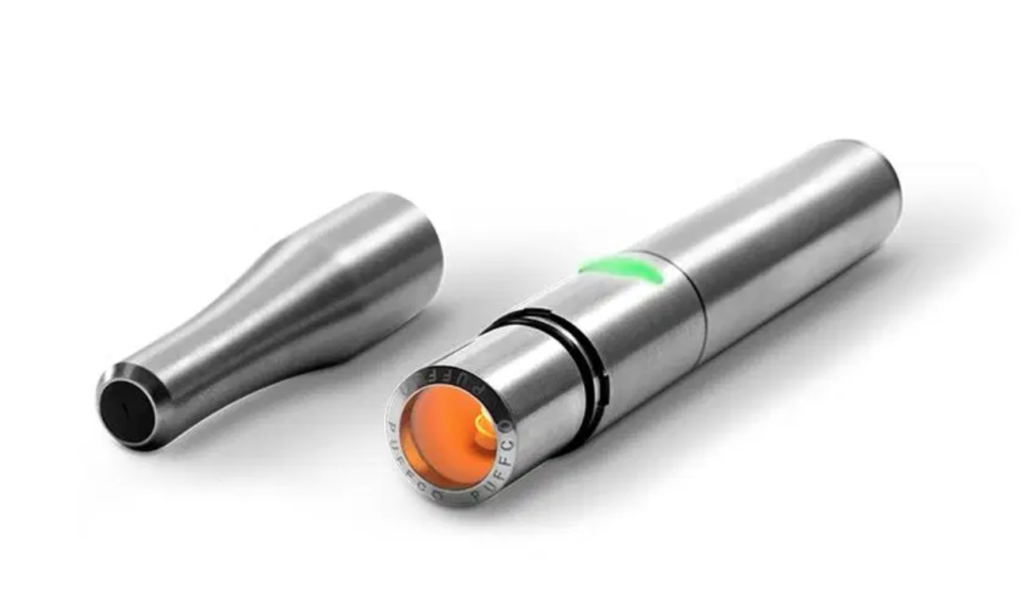 If you like concentrates, wherever and whenever you want, you have to check out the Puffco Plus Vaporizer 2.
With a coil-less ceramic bowl, it includes a mouthpiece that combines loading tool, splash guard and carb cap in an all-in-one design — and it still fits in your pocket!
Easy to use and perfect for staying medicated on the go, the Puffco Plus Vaporizer 2 gets our vote for a best-in-class concentrate-capable portable vaporizer.
Key Points
Premium Design
Again, It Is Designed For Concentrates
Compact Design
Coil-Less Ceramic Bowl
Outstanding Vapor & Flavor Production
---
#7) Arizer Air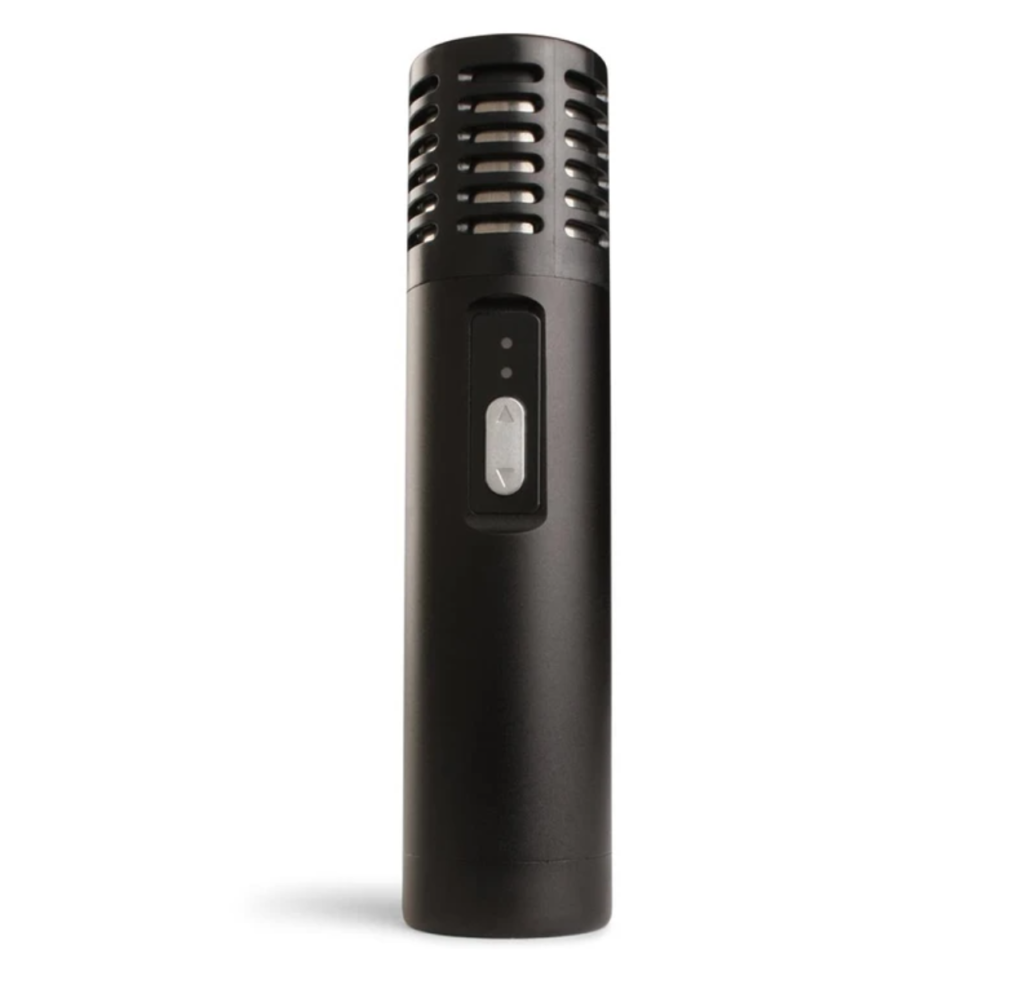 We like the Arizer Air because it's a powerful, efficient, and ultra-compact portable vaporizer, featuring a high-quality ceramic heating element, glass stems, and interchangeable Lithium-ion batteries.
You can use it for an hour on one charge, and you can even use it while it's charging. It heats up in under two minutes, and has five preset temperatures, so you can dial in the flavor of your flower.
For cannabis consumers who prize style, convenience, and on-the-go portability, the Arizer Air gets you there, every time.
One thing about the post-pandemic world: We all value our lungs a little more.
If that's you — and you also don't love advertising your cannabis consumption to the world by releasing highly aromatic smoke into your surroundings — then it's definitely time to get yourself a quality vaporizer.
Key Points
Robust Design
Amazing Battery Life
Huge Vapor Production
Quality Bowl
High-Quality Build Materials
I Love The Design
---
Wanna see the table of top vaporizer mods for weed again? Click here to skip back to the top!
---
Why Vaporizers Are Better Than Bongs & Smoking Cannabis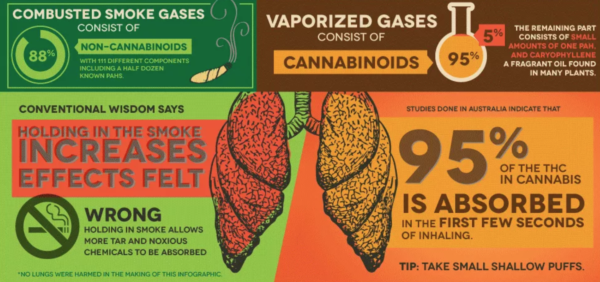 The rise of medical marijuana in the USA has seen a huge spike in the use of vaporizers, following the legalization of cannabis in many states in the US, as well as Canada.
People have smoked pot for thousands of years. The idea that it is any worse for you than alcohol is a myth propagated by the US during its war on drugs in the 1960s and onwards, where cannabis was made out to be no different from cocaine and heroin.
Since then, things have moved on a lot. Medical marijuana, for instance, is now a real thing that has helped thousands of people live with a variety of ailments, ranging from cancer to social anxiety. Big Pharma might not like this, but the verdict is now out on pot: it's no enemy of the people.
However, in order to enjoy cannabis optimally, it is important to make sure that you're consuming it in the safest possible manner. Burning cannabis, as you do with bongs and joints, is not ideal. Neither is eating it; things can get a little too intense. Instead, the #1 safest way to consume pot is via a vaporizer.
The reason? It's safer than smoking dry herbs like cannabis.
Vaporizers heat the entire plant without igniting it, releasing the cannabinoids in a vapor that is relatively free from the byproducts of combustion. Most cannabis vaporizers require that users draw heated air across plant material. Other devices blow the air past the plant material independently so that the cannabinoid-rich vapor can fill a container, eliminating the user's exposure to the heat source – US National Institute of Health
You get all the benefits – things like CBD and THC – just without ALL the noxious chemicals you're exposed to when smoking it.
Why Are Vaporizers So Expensive?
A good vaporizer like the Mighty or PAX 3 will set you back a few hundred dollars. These devices aren't cheap. But they do provide excellent performance that is vastly superior to their cheaper counterparts. This is why they're so much more expensive.
You're also paying for quality build materials. And this is important because you want to ensure that your weed is heated in an environment that is not only suitable but also healthy. Cheaper vaporizers use less-healthy materials for their ovens in a bid to cut costs.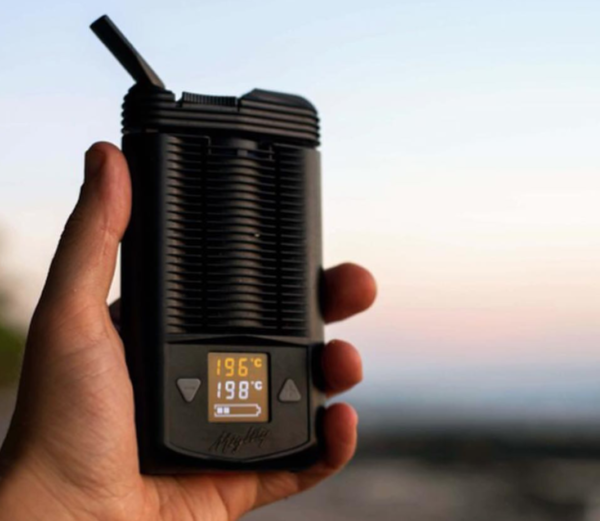 You're also paying for speed too. The PAX 3 and the DaVinci IQ are basically the same prices ($274.99), but the PAX 3 is A LOT quicker heating up (sub-20 seconds), whereas the IQ will get the job done in about 45 seconds.
But neither the PAX 3 or the DaVinci IQ can match the Mighty vaporizer for overall performance. This mod is a lot more expensive, but it performs more like a desktop vaporizer than a portable one. The vapor production and flavor is mind-blowing. Nothing else even comes remotely close to it in this regard.
This is why the Mighty Vaporizer is #1 in our current guide to the best weed vaporizers you can buy right now. It ain't cheap, but it is completely unparalleled right now in terms of overall performance, vapor quality, and battery life.
Drake Equation
Co-founder and Editor of VapeBeat. I make the words.