How To Buy Decent Vape Gear on eBay (FOR LESS)
By Drake Equation • Updated: 12/07/18 • 5 min read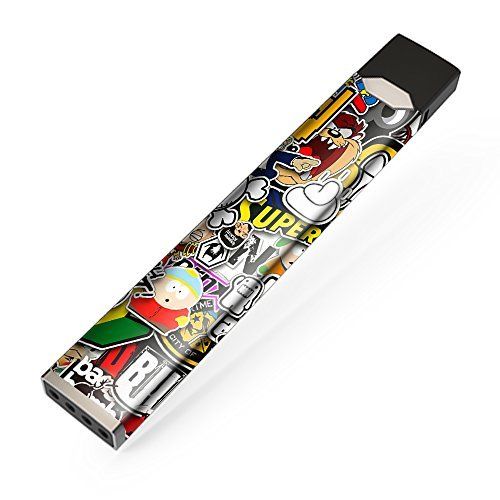 Vape eBay – do they go together? HELL YES! eBay sells a myriad of vape products from official vape gear, to clones of RDAs and Mechs, as well as skins for tanks and mods!
---
eBay is perhaps one of the most useful retail portals on the planet simply because it is a place where you can get expensive stuff for a lot less money than if you bought it via official, retail channels.
I bought my DSLR on eBay, from a dude in Michigan, for $200.
It was an awesome deal.
Even more so when I found out that it still retails in Best Buy for $700.
And this got me thinking: could I buy my vape gear from eBay as well?
Turns out you can. And it's not just cheap-ass knockoffs, either.
You can pick up all kinds of vape mods via Ebay – from big name brands to smaller, less well known brands.
If you're after a decent vape mod, you should also check out our Best Vape Mod Guide – it includes all the top-rated mods we've tested from the last 12 months.
Vape Mods eBay – Things To Keep In Mind
Say you get yourself a vape mod via eBay. That's fine. But what happens if it breaks?
This does happen. Even with expensive vape mods.
You don't have the same level of returns and/or warranties on eBay.
Especially if you're dealing with an individual in an auction-style purchase.
For this reason, I ALWAYS buy my vape products from reputable companies that I know and trust.
I want a warranty and I want a rock-solid returns agreement (30 days minimum).
And on eBay, well… you kinda don't get this.
eBay is Great For Vape Accessories However…
But vaping is more about mods and tanks – it's also about accessories and things to put and store your vape products in.
One of the coolest things I saw on eBay while researching this article was the amount of awesome JUUL skins there were.
There are literally thousands, and some of them are really cool.
I mean, check out this bad boy below! So cool.
Vape Tanks eBay – A Word on Clones
If there's one thing you can get A LOT of on eBay, it's clones – clones RDAs, clone mechs, etc.
And while I don't personally have any issue with someone using a clone, you should definitely proceed with caution (especially with mech mods) as you really don't want things going wrong when you're messing around with batteries.
With clone RDAs, it's a different story.
Most of the time they're harmless enough, some even work great, just don't go expecting the same level of performance you get from the real deal.
I don't use clones, never have, but you can get them on eBay – and they are very cheap!
Should You Buy Vape Gear on eBay? Mods and The Like…
If mods are your thang, there are a ton of decent options on eBay.
Though I would always recommend you buy your gear through trusted retailers because you're covered if something goes wrong.
Also, 90% of the mods in our Best Box Mod Guide: The #1 Highest-Rated Vapes Right Now retail for under $60, anyway…
So they're not even THAT expensive.
We also only recommend and link to trusted retailers that we have personally vetted – so, you're not dealing with pesky drop-shippers (always a good thing).
But where eBay gets really cool is that you can buy hand-built mods from random people scattered across the USA.
I like to call these mods "steampunk mods" as they always remind me of steampunk stuff.
As always: these hand-made mods normally aren't regulated correctly, so as always, proceed with caution!
You can get regular, known-brand mods on eBay though. I found the Wotofo Stentorian BF Squonker Mod on there for $58.
VooPoo, SMOANT, and SMOK all retail on there as well, though through resellers (these aren't official portals for the brands).
Vape Pen eBay – Skins & Vape Accessories
eBay is great for skins for your mods and tanks.
There are millions of products to choose from. Even ones for JUUL devices, as mentioned before.
I've never used a skin on my mod or tank, but if that's your bag, you'll be spoilt for choice on eBay, as there are freakin' loads to choose from!
Bottomline – Should You Buy A Vape Mod Via eBay? 
eBay is great for odds and sods but I'd probably avoid it for anything important – like a mod or a tank.
For those kinds of purchases, I'd always go through more regulated channels.
I hate dealing with individual sellers on eBay, especially when the item isn't what I expected.
It's just a massive pain in the ass.
If you want a new mod, my advice would be to read our Best Vape Mod Guide – that way you know you're getting a good mod from a good retailer.
And, should something go wrong, because we vet the retailers we work with, you're 100% covered for returns.
Simples.
Drake Equation
Co-founder and Editor of VapeBeat. I make the words.