How To Make Your Own E Juice Online – Choose From 30,000+ Flavors!
By Rob • Updated: 04/26/19 • 3 min read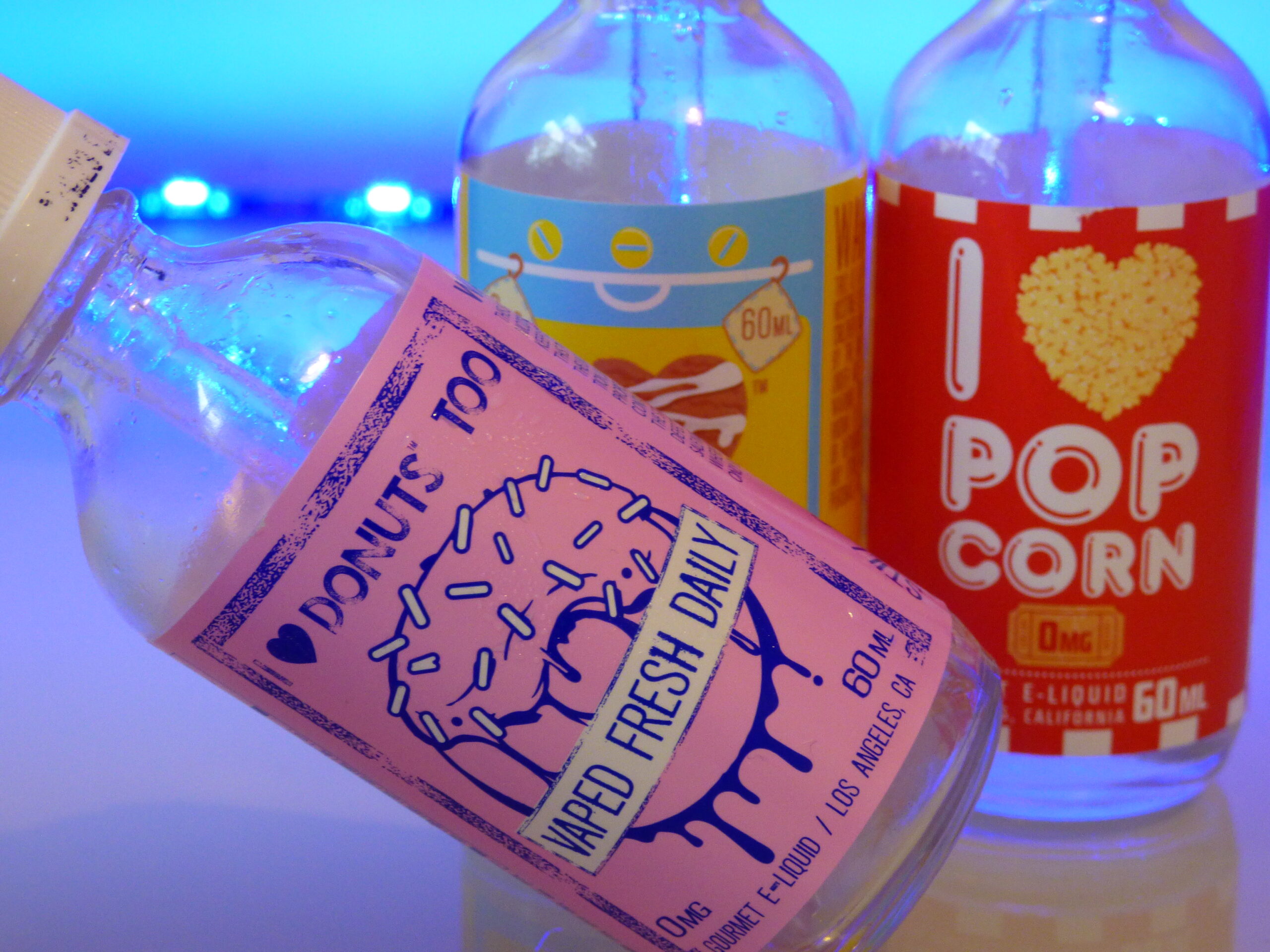 I'll admit it, I'm pretty late in the game with this one. But I thought it was worth a post just because it is so freaking cool. Basically, over at VaporFi, you can blend your own E-Liquid flavors.
That's right: you can make your own, bespoke E Liquid-based on your own personal tastes.
VaporFi has over 30,000 potential options too.
Yep, 30K! That means you can pretty much spend the rest of your days on earth mixing flavor combos and you still wouldn't even scratch the surface.
And best of all?
You can do ALL of this online, from the comfort of your phone and/or PC.
Once you've nailed your flavors down, VaporFi will mix them all for you using its state of the art production facilities and ship the bottles out to you.
Oh! And VaporFi is now doing 60ML bottles too (previously you could only get 30ML).
Make Your Own E Liquid Flavor – How It Works
It's actually pretty simple, though I dread to think of the logistics involved in creating a service like this, and can all be done via your web browser inside VaporFi's site.
You have three options to choose from when you set about on your mixologist journey: one flavor, two flavors, or, three flavors if you're feeling daring.
Once you know what type blend you want, simply browse through the flavors and build your own, personal E-Liquid flavor.
VaporFi handles all the shipping and bottling and you can get three bottles for $24.
VG/PG Ratios – Make Your Own E Juice Online
Once you have the flavors created, you can then set about tweaking everything to your exact liking.
Prefer E-Liquid that is heavier in the VG, no problem. Want to make one flavor more prominent than another? Simple – just move the slider.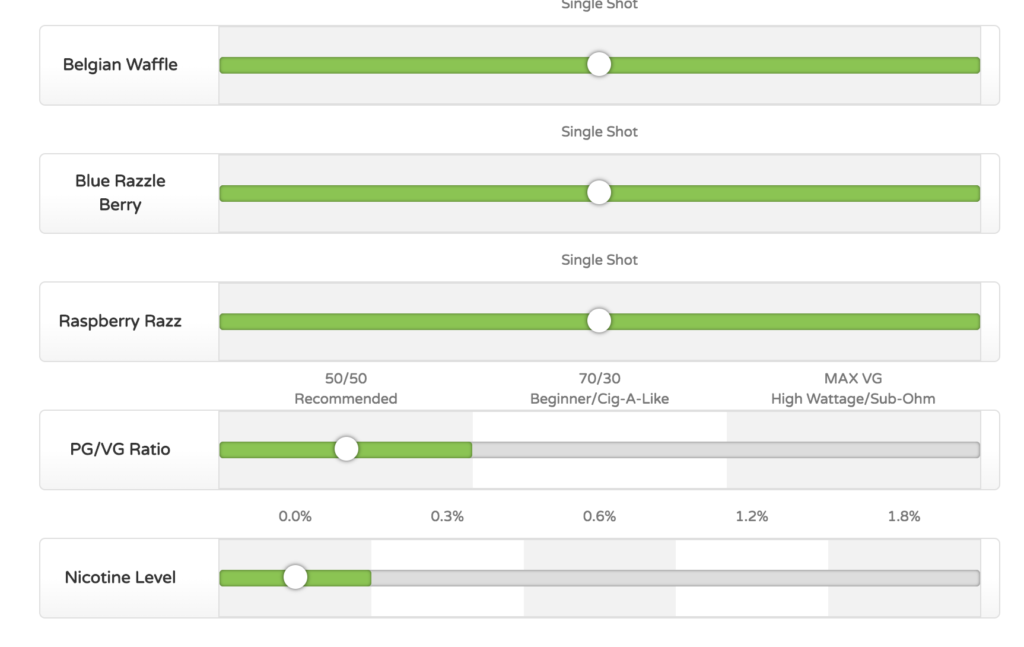 Pin
And once you've done ALL that, you can then pick what strength nicotine you want to use.
And that's it, you're done. Simple, right?
Who knew making your own E Juice could be so simple.
All of the ingredients used are FDA compliant as well, as well as being Kosher. Plus, VaporFi uses the highest quality nicotine and its production facilities are FDA registered and approved, which basically means you're in very good hands.
You can check out the full suite of options for making your own E-Liquid blends over on VaporFi's Blend Your Own E Juice section. Have a look and let me know how you get along!
READ THIS NEXT: The Best Squonk Mods Money Can BUY!
Rob