If you're thinking about buying the SKE Crystal Bar, you're probably wondering how long it lasts? Here's everything you need to know…
---
If you're in the market for a disposable vape in the UK, you might want to take a look at the SKE Crystal Bar.
This little gem delivers on its promise of 600 puffs per bar – with our tests confirming this number and even showing it could go higher.
The selection of flavours also impressed us, ranging from Banana Ice to Tiger Blood and everything else in between, so there's something for everyone.
But the all important question, as always, is how long does the SKE Crystal Bar last? We put over 40 individual units to the test to find out; here's everything you need to know…
How Long Does The SKE Crystal Bar Last? Test Results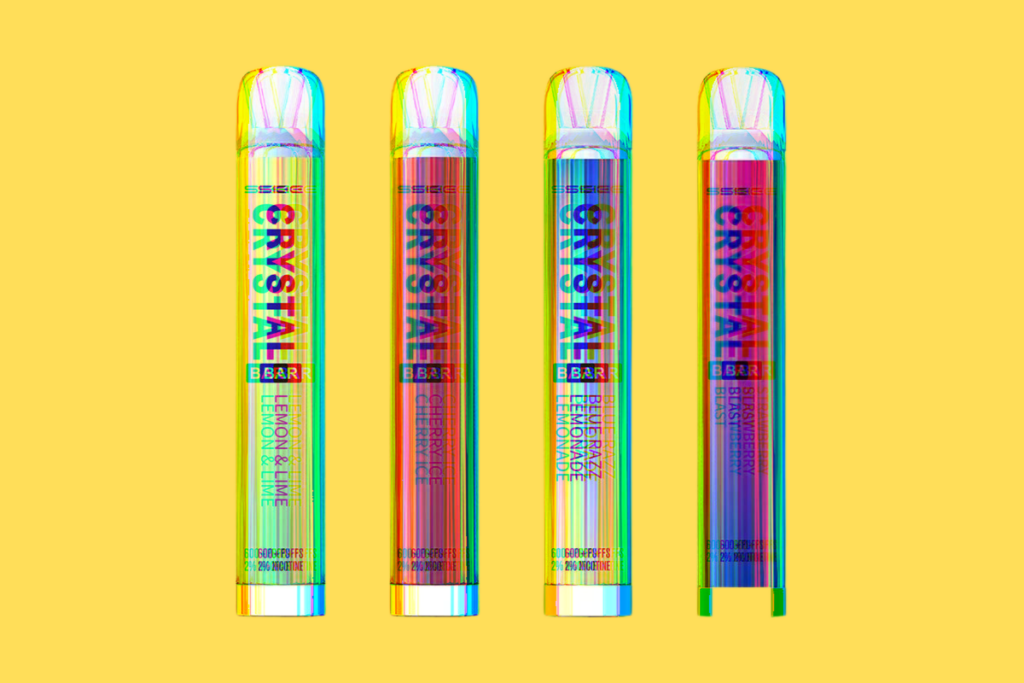 Prior to stocking the SKE Crystal Bar inside the VapeBeat Store, we put the entire range through its paces, testing out the flavours, checking for issues and repeated failures, and, of course, logging how long each unit lasted.
After testing over 40 SKE Crystal Bar vapes, we had some pretty solid data. With normal to low use, the SKE Crystal Bar will last anywhere from 2-4 days, again results vary and it is all contingent on how often you use it.
For instance, if you're just using it on smoke breaks at work, a few puffs here and there on your commute, and then in the evening when you get home, the SKE Crystal Bar's 600 puffs will easily see you through a solid couple of days' worth of vaping.
And each disposable in the range comes with 2% Nic Salts (around 12MG, so it is perfect for anyone looking to kick a smoking habit into check)
Push it harder, however, and that figure will quickly go down to just under 24 hours. How hard do we mean? Chain vaping, really. If the SKE Crystal Bar doesn't leave your lips during the day, you'll run it down rapidly – 600 puffs is 600 puffs whichever way you slice it.
But if you treat it like a cigarette, on average, you'll get around two full days of vaping which is about as good as it gets in the UK disposable vape market right now.
And that's before you even get to the SKE Crystal Bar amazing range of flavours – there's 24 in total and they're all really, really impressive.
Is The SKE Crystal Bar Worth It?
Ultimately, the SKE Crystal Bar is a great option in the UK disposable vape market right now. It offers 600 puffs per bar which will last you around 2-4 days depending on your usage frequency.
The flavour options are extensive and delicious, with something for everyone to enjoy. In total, there are 24 SKE Crystal Bar flavours to choose from.
With the SKE Crystal Bar's affordable price point, this disposable vape comes highly recommended for anyone that's looking for great value for money, solid, reliable performance, and amazing flavors.
Drake Equation
Co-founder and Editor of VapeBeat. I make the words.