If you're thinking about buying the SKE Crystal Bar, you're probably wondering how much nicotine is in each SKE Crystal Bar? Here's everything you need to know…
---
You've made the right decision in opting for a disposable vape device – and you can't go wrong with the SKE Crystal Bar.
The UK market for disposable vapes is expanding, offering more choice and convenience than ever before.
With each SKE Crystal Bar containing 600 puffs, it's perfect for those who don't want to be constantly on the lookout for their next vape device or refillable cartridge.
But just how long will each unit last? Well, depending on how often you use it, the answer ranges from 2-4 days with normal to low usage.
If you only use it a few times a day, like when enjoying smoke breaks at work or while commuting, then you can expect multiple days of vaping before needing to change your device.
However, if you really push it – meaning, chain vaping all day long – then you'll find yourself needing to switch to a new bar every 24 hours or so.
The good news is that no matter how hard you push it, the flavours will always remain intact and delicious. And take it from me, after testing 40 units of these things, the SKE Crystal Bar flavors really are incredible.
How Much Nicotine In SKE Crystal Bar?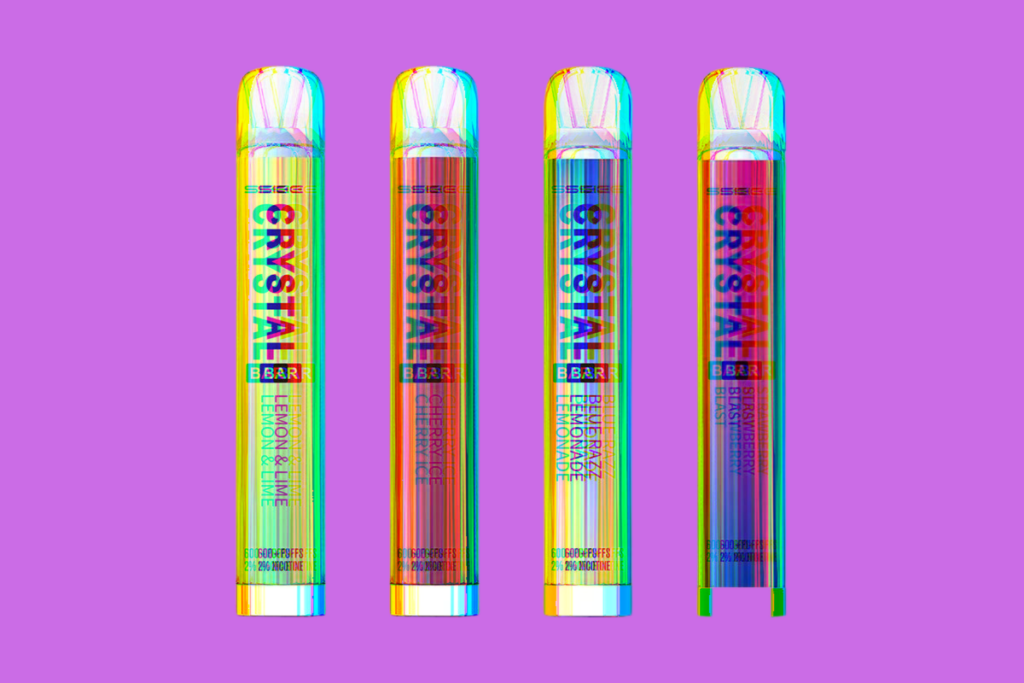 Of course, before switching over to a SKE Crystal Bar, you first need to know how much nicotine is in each SKE Crystal Bar vape.
Per EU regulations, each SKE Crystal Bar comes with 2% nicotine which, if you crunch the numbers, each SKE Crystal Bar comes pre-filled with 2ml of Nic Salts juice, works out at approximately 12mg of nicotine per millilitre.
And because the SKE Crystal Bar runs nic salts e-liquid, while the nicotine content might seem a little high, it does not affect the taste at all – nic salts juices are designed to contain higher levels of nicotine without it impacting flavour.
Best Place To Buy SKE Crystal Bar UK?
If, like us, you're sold on the concept underpinning the SKE Crystal Bar, solid design, amazing flavours, brilliant mesh coil technology, and excellent, reliable lifespans from each unit, you're probably curious about where to buy the SKE Crystal Bar?
The good news is we have a huge number of SKE Crystal Bar inside our warehouse right now, ready for shipping all over the UK.
I knew these vapes would be immensely popular as soon as I tested a batch of them, so I jumped on the chance to get them added to the VapeBeat Store.
You can pick up a SKE Crystal Bar right now for just £5.99 inside our store. And remember: each SKE Crystal Bar is the equivalent of 30 cigarettes which in the UK right now would cost you 2.5X the RRP of this wonderful disposable.
Drake Equation
Co-founder and Editor of VapeBeat. I make the words.