If you're thinking about buying the SKE Crystal Bar, you're probably wondering how many puffs each SKE Crystal Bar will do? Here's what you need to know…
---
When it comes to disposable vapes in the UK, the average number of puffs you get – in most of the popular brands – is in and around 600 puffs.
This is the sweet spot; it is around a pack and half of cigarettes, so you're getting plenty of bang for your buck when it comes to value for money.
Keep in mind a pack of 20 cigarettes, in the UK, now costs around £10 (and that's if you go for the absolute cheapest brand). But a SKE Crystal Bar will deliver a pack-and-a-half's worth of vaping for half the price.
SKE Crystal Bar Puffs – How Many Does Each Bar Have?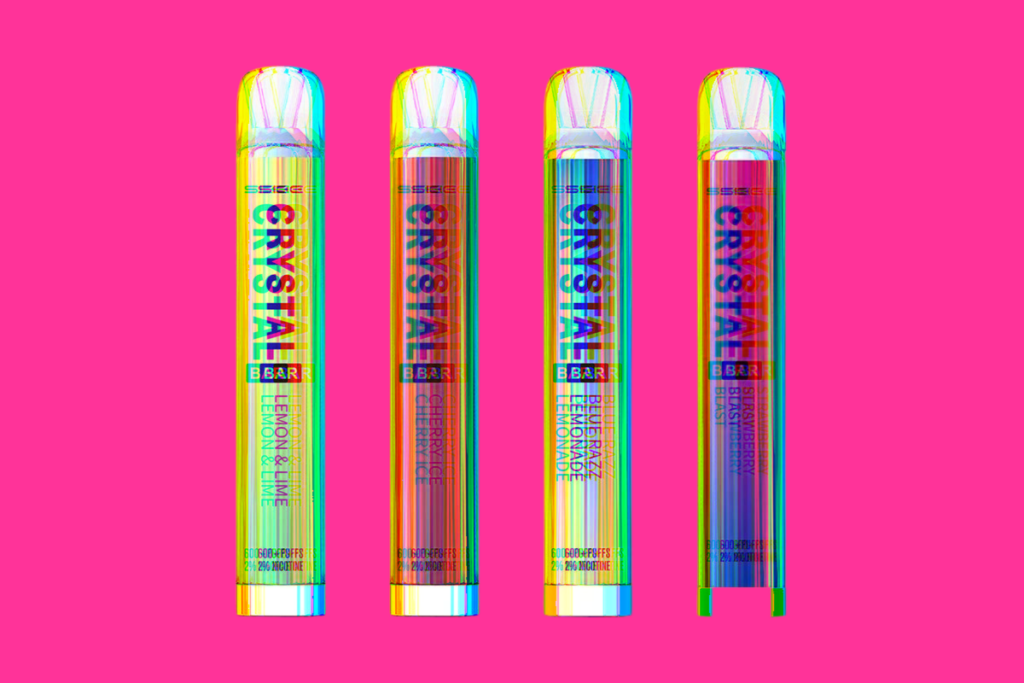 The SKE Crystal Bar is rated for 600 puffs. The disposable itself runs on a non-rechargeable 550mAh battery and features a 1.2ohm mesh coil for maximum flavor performance.
In our tests, the SKE Crystal Bar certainly hit the mark with respect to its advertised number of puffs, averaging in and around 600 puffs with a 10% margin either side.
For this reason, the SKE Crystal Bar – unlike some disposable vapes on the market – comes highly recommended because it isn't all talk and no trousers; it actually delivers on its promises.
For instance, it is one of the only disposables we have tested in the past 12 months that consistently delivered on its advertised number of puffs.
Sold? Me too.
This little vape has really impressed us during our testing. But the battery life and puff count is just one area where it excels. Where things get really interesting as the SKE Crystal Bar flavours….
SKE Crystal Bar Flavours
Banana Ice
Berry Ice
Blueberry Raspberries
Blue Ice
Blue Fusion
Blue Razz Lemonade
Cherry Ice
Cola Ice
Fresh Menthol Mojito
Honey Lemon
Kiwi Passion Fruit Guava
Lemon & Lime
Lemon Peach Passion Fruit
Mango Ice
Menthol
Pink Lemonade
Sour Apple Blueberry
Sour Blueberries
Strawberry Burst
Strawberry Ice Cream
Tiger Blood
Tobacco
Watermelon Ice
Watermelon Strawberry Bubblegum
Is The SKE Crystal Bar Worth Buying?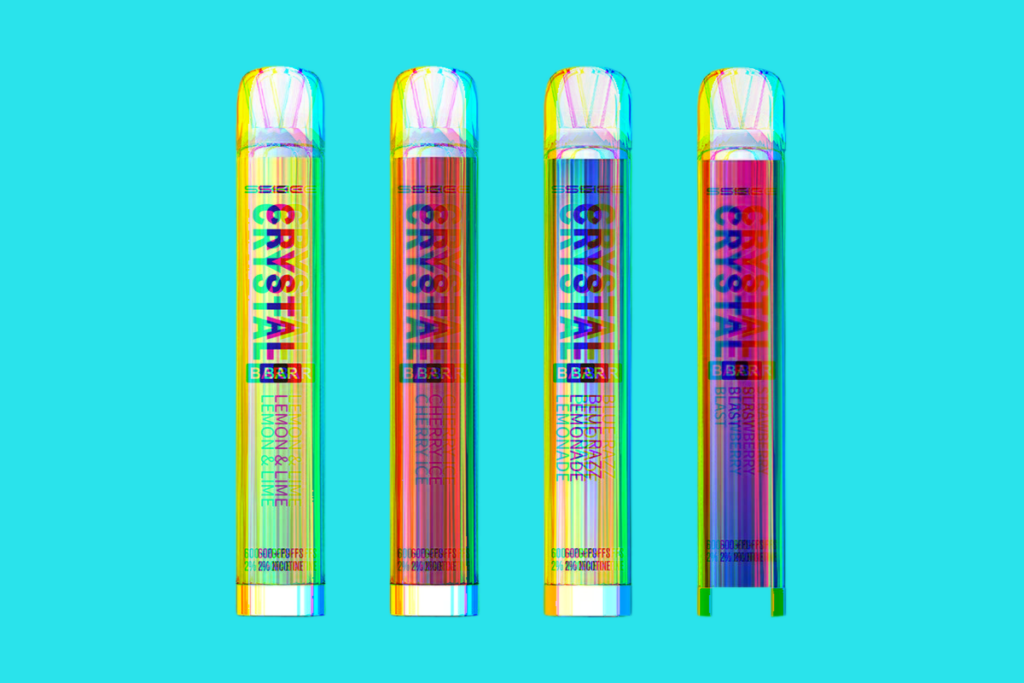 The SKE Crystal Bar is a disposable vape in the UK that delivers on its promise of 600 puffs per bar.
While it's one of the only disposables that consistently delivers this, it also offers an impressive selection of flavors such as Banana Ice, Cherry Ice, and Tiger Blood.
The best flavours according to our team of reviewers were Blue Razz Lemonade, Cherry Ice, Cola Ice, Fresh Menthol Mojito, Sour Apple Blueberry, Sour Blueberries, Strawberry Burst, Strawberry Ice Cream and Tiger Blood.
Bottomline: yes, this vape is 100% worth buying – it runs rings around nearly all of the most popular disposable brands available on the UK market.
And for just £5.99 each, it is exceptionally well priced too.
Drake Equation
Co-founder and Editor of VapeBeat. I make the words.