Crystal Bar 600 Flavours: A Complete Guide
By Drake Equation • Updated: 11/14/22 • 4 min read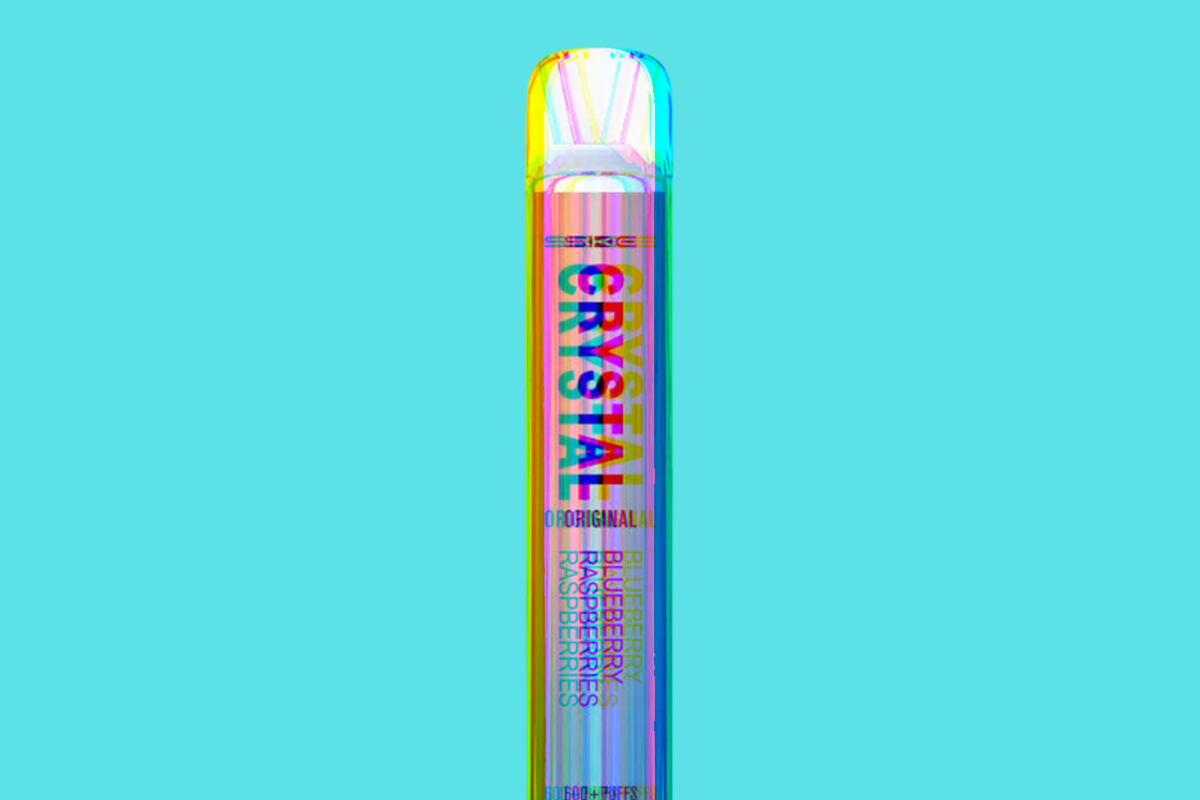 If you're looking for a great disposable vape, is the Crystal Bar 600 any good? Here's everything you need to know – including the latest Crystal Bar 600 flavours
---
Like the ever-popular Elf Bar, the Crystal Bar 600 is a small, compact disposable vape that is designed to be ultra-simple to use. You unbox it, remove the rubber stoppers, and start vaping – that is literally it.
If you're looking to quit smoking but don't fancy dealing with coils, batteries, recharging your vape, and buying additional vape juice, a disposable vape like the Crystal Bar 600 could be well worth a look.
Available in a range of awesome flavors, the Crystal Bar 600 is one of the UK's fast-growing disposable vapes. Loads of people are using this device to kick their smoking habits into check, and the reason why it is so popular?
The flavours are amazing;
It vapes just like a cigarette;
You get 600+ puffs per bar;
It is simple to use;
And, finally, it is really inexpensive to buy.
How Many Puffs In A Crystal Bar 600?
Each Crystal Bar 600 comes with 600 puffs. That's about the same amount of puffs as three packs of cigarettes. The Crystal Bar 600 uses a 500mAh battery that is non-removable and non-rechargeable.
The Crystal Bar 600 is a disposable vape too which means, once the battery and/or juice is expired, the device will no longer work and you need to dispose of it correctly.
Designed to closely mimic the sensation of smoking, the Crystal Bar 600 delivers a beautifully smooth MTL hit via its 1.2ohm mesh coil. You get a nice throat hit too, just like when you smoke a normal cigarette, so it is an ideal choice for anyone looking to quit smoking.
The Crystal Bar 600 itself is extremely small and compact. You could literally fit about 10 in your pocket and still have plenty of room. Each Crystal Bar 600 comes with 20MG Nic salts juice, so it will provide a pretty intense nicotine hit. Again, ideal for current smokers looking to transition.
Each Crystal Bar 600 comes with a rather unique feature too: when you take a draw on the vape, it has an LED light that shines white, letting you know the vape is firing correctly. Most disposables do not have this kind of feature, so it is a nice one to have on the vape.
Crystal Bar 600 Features
20mg Nic Salt
Up to 600 Puffs
500mAh Built-In Battery
1.2 Ohm Mesh coil
2ml E-liquid
Crystal Bar 600 Flavors
Lemon peach passion fruit
Peach ice
Blueberry raspberries
Tobacco
Kiwi Passion Fruit Guava
Menthol
Sour Apple Blueberry
Cherry Ice
Blueberry Sour Raspberry
Pink Lemonade
Green Grape
Watermelon Ice
Strawberry burst
Sour Apple
Banana Ice
Honey Melon
Mango Ice
Cola Ice
Watermelon Strawberry Bubblegum
Blueberry Peach Ice
Fresh Menthol Mojito
Crystal Bar 600 vs Elf Bar 600 – Which is Best?
Of course, you cannot talk about disposable vapes without mentioning the current king of the market, the Elf Bar 600. In terms of overall performance, number of puffs, and flavour options, the Crystal Bar 600 and the Elf bar 600 are pretty evenly matched.
Both devices deliver a solid MTL vaping experience and both come in 20MG nicotine strengths. Elf Bar is obviously a more established brand and is, therefore, more popular with vapers but this doesn't mean the Crystal Bar 600 isn't as good.
In our experience of using both disposable vapes, the Elf Bar and the Crystal Bar 600 are very evenly matched. The only major difference between the two relates to the design of the actual product and the selection of flavors – each takes a very different approach in each instance.
You can check out all the latest Elf Bar flavors for a broader overview of what's currently available in that line of disposable vapes. Me? I'm a big fan of the Crystal Bar 600 disposable. I think it is just as good as Elf Bar and I actually prefer its design and the fact that it has an LED that lights up when you take a drag.
I also like that Crystal Bar 600 is available in tobacco too – far too many disposable vape brands ignore this flavour and that, given the demand of current smokers for tobacco flavoured disposables, is crazy. And Crystal Bar 600's tobacco flavour is bloody good too.
Drake Equation
Drake is the founder and editor of VapeBeat. He started the blog WAY back in 2015 when, upon quitting smoking, he struggled to find any useful information about vaping online. With a background in journalism and a newfound hobby on his hands, he set about creating VapeBeat – a blog all about making vaping simple to understand for new users.