If you're vaping on a budget, chances are you're often on the lookout for cheap vapes – cheap mods, cheap tanks, and cheap E Juice.
But I have news for you: just because you're on a budget and looking for cheaper tanks and mods DOES NOT mean you have to scrimp on quality.
Why?
Simple: once you know what to look for, you can acquire cheap vapes that are durable, perform brilliantly, and will last you a long time.
You just need to know what to look for and, most importantly, where to find them.
Cheap Vapes – How To Get Them (The Right Way)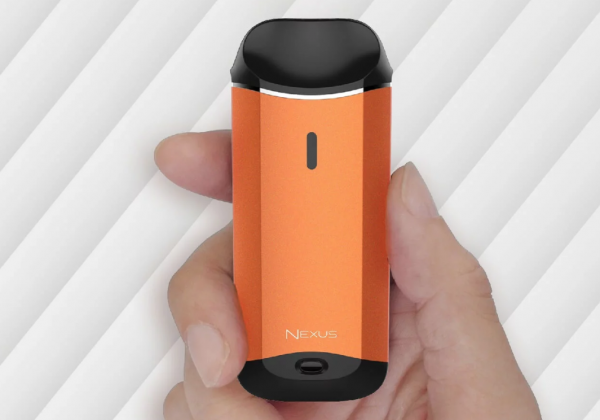 I was a student once, so I know ALL ABOUT living on $10 or less a day.
It sucks.
You got bills to pay, books to buy, beers to drink, and you need food to keep yourself alive!
Add vape products to the mix and, well… your funds might not stretch that far.
So what you need when living on a budget is something that will last you a long time.
And a cheap E Juice supplier as well – this is key.
I will help you secure ALL of these things in the article below, so strap in and let's help you make some serious savings.
Cheap Vapes Kits – Things To Keep In Mind
First things first: you don't need to pay hundreds of dollars for a vape setup. You can if you want, of course… But you really don't have to – there are plenty of ways of getting a great vaping experience on a low spend.
Second: you need to figure out the most economical way of running your vape setup. For instance, it's cheaper to run an RDA/RTA than it is a sub-ohm tank, as you can make your own coils rather than buying pre-made ones (that last about a week, at best) for $15 a pop.
Third: cheap does not mean low-quality.
Normally, it does. But in this context, it doesn't – we're applying tactics, so it bucks the rule.
---
EXAMPLE: I always buy my iPhones reconditioned. Why? Simple: it saves me about 40% on the RRP versus buying a new one.
They work the same, look the same, and do all the same things. They're just cheaper. And this, for me, is more important than having something new.
This also applies to cars; I never buy new, nor do I lease. I buy high-spec, used cars and run them into the ground.
Why pay good money for a depreciating asset?
---
The Smart Way To Buy Vape Products For Less Money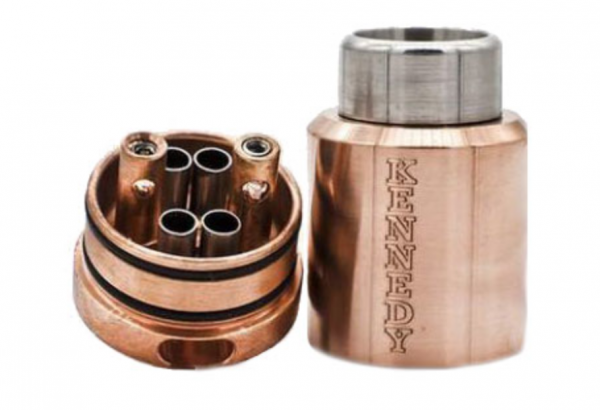 What I'm going to teach you below is the smart way to buy vape gear for less.
It's pretty simple, and a lot you probably already do this, if so, great… but if not, I think you will be pleasantly surprised by what you can get with not much money right now 🙂
Vape brands spend a fortune marketing new products. They want you to keep on buying the latest and greatest hardware.
But sometimes, an older model is just as good – the Wotofo Lush Plus RDA, for instance, is old but it is still one of my favorite RDA tanks.
This applies to mods as well.
Cheap Vape Retailers – Where I Shop & Why 
Where you buy your vape gear is important, especially when you're shopping for cheap vapes – you don't want to be dealing with a crappy retailer with poor customer service and returns policies.
This will end up costing you money in the long run if a product doesn't work properly. Trust me, I've lost hundreds of dollars this way over the years – and, worst of all, it's so easy to avoid.
I'm based in the US, and I do most of my shopping via the following retailers:
IMAGE
NAME
PRODUCTS
Why It ROCKS

Great Prices, Always Lowest on The Market
Free Shipping on ALL Orders
Great Selection of Vape Products & E Juice
Excellent Returns Policy (30 Days)

Huge Selection of Vape Products & E Juice
They Do A Ton of Dry Herb Vapes Too
Great Prices, Always Nice n' Low
Excellent Customer Service & Returns

Mega Selection of Weed Vaporizers
Great Prices, Especially for Desktop Vaporizers
Loads of Brands – Premium to Budget
Awesome Customer Service & Returns

Huge Selection of Premium DNA/YiHi Vape Mods
Tons of Tanks – Rebuildable & Sub Ohm
Great Prices, Great Customer Service
Always Have The Latest Vape Products & E Juice Lines
Why? Simple: they ALL offer excellent warranties and returns.
If something's wrong with your product, they'll make it right.
If it breaks they'll replace it or refund you.
And when you're dealing with vaping products, trust me, you want this kind of cover in place, as they can and do break.
Cheap Vape Box Mods – Why Old Products (Also: Sales & Clearance Are Your Friends)
This point kind of builds on what I was talking about earlier with phones and cars. You don't need the latest and greatest mod and/or tank to have a great vaping experience.
Innovation moves RAPIDLY in the vape space.
Vape Sales
This means there is a lot of product churn which is good for vape brands, as they sell more, but it is also good for you too because retailers want to get rid of old stock.
And they do it at very low prices.
Using this tactic, buying an older mod or tank, you can basically get the best box mod or best vape tank when it comes to hardware and quality, just at a much lower rate.
Why? Simple: the product has been replaced by a newer, shinier model (which costs more).
All marketing efforts will go into promoting this new product.
The older product will be forgotten about, and this is where you come in to snap up a proper bargain. I have done this multiple times, mostly with DNA mods, and it works almost every time.
---
EXAMPLE: The technology inside vape mods, despite what manufacturers will have you believe, does not change that much – especially in the mid-range of the market. This applies to RDAs as well. So, shopping in the clearance section of retailer sites is a must. I mean, check out what VaporDNA has one offer right now – there's some well tasty mods and RDAs in there.
Bottomline: ALWAYS check retailers sale and clearance sections first.
90% of the time you'll find some awesome bargains!
---
Cheap Vape Tanks – Things To Keep In Mind (Or: How To Save Money Long Term)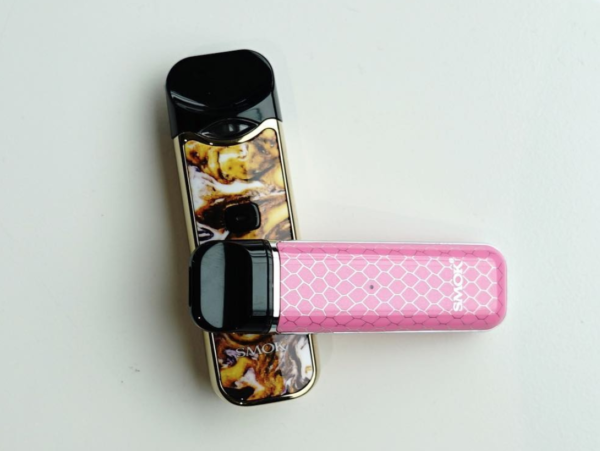 If you're vaping on a budget you'll want to make sure you avoid traditional sub-ohm tanks and things like Pod Mods and AIO devices like the JUUL.
Why? Simple: they cost money to run – way more money than a rebuildable anyway.
Just do the maths: replacement coils for the SMOK TFV12 Prince cost about $15 a pack (you get four coils, which last about 5 days at best).
That's $15 a month just on coils if you're lucky.
Most of the time they crap out after a day or so, meaning you end up spending in and around $50 a month on coils.
With JUUL and similar AIO devices, you have to buy JUULpods or something similar and these cost $15.99 a pack on average which, again, is pretty pricey and soon adds up.
This is why if you're using JUUL, you should be using cheaper JUUL pod alternatives – they're bigger and cheaper.
My advice? Get an RDA or RTA tank, build your own coils. And the current #1 options for both are listed below:
Top RDAs
| IMAGE | NAME | BEST DEAL | RATING |
| --- | --- | --- | --- |
| | (Best For BIG Builds) | | 100% |
| | (2020's Finest Flavor Monster) | | 100% |
| | (Amazing Deck & Flavor) | | 97% |
| | (Best For Mesh & Flavor) | | 100% |
---
Top RTAs
Name
Pictures
Rating
Best Place To Buy?
Why You'd Buy This RTA?

(Best All-Round RTA)

100%

Outstanding Flavor 
5ML Juice Capacity 
It Never Leaks 
Powerful, Dual-Coil Design 
Great For Clouds
Insanely Cheap

(Best Dual Coil Option)

100%

Solid Design + Beautiful Deck
Vapor Production is NUTS
Great Flavor (Especially At Medium Power)
100% Leak Proof

(INSANE Flavor)

91%

Brilliant Design
Big Deck; Easy To Build On 
Smooth Air Flow 
Brilliant Flavor + Cloud Production 
A Classic Mid-Ranger, Ideal For Newbies

(100% LEAK-PROOF)

94%

100% LEAK-Proof
Once Wicked, Works Like A Sub-Ohm Tank 
Awesome Deck 
Super-Easy To Build & Set Up
Great AFC

(Best For Flavor & Clouds)

97%

Single Coil RTA – Great For Battery Life 
Excellent Design (Both Tank & Deck) 
Simple To Use & Setup
Great, Thick Flavor 
Doesn't Leak
---
You will save a fortune in the long run and get a far superior vaping experience. It took me a long time to wake up to this fact, so don't make the same mistake I did.
A bag of Cotton Bacon and a pack of 8 pre-made Alien coils will last you about six months. And the cost? Less than $10.
Cheap Knock-Offs – A Word on Clone Tanks and Clone Mods
If you want to save money on RDAs, RDTAs, RTAs and everything else in between you can, of course, go the clone route.
Clones are basically copies of established tanks and they retail for A LOT less.
You can pick up a Kayfun clone for around $20, whereas the real deal via SvoeMesto would cost you well over $100.
You can basically get a clone of anything these days, and the best place to get them is FAST-TECH – it has, quite literally, thousands on sale.
I don't use clones, however, as I like to support my vape brands, ensure they earn their keep.
There's always a question of quality with clones too; you never really know what you're getting. In this respect, they might be cheaper but they are a gamble.
Your call.
Cheap EJuice – Where I Buy 90% of My Vape Juice
Finding good E Juice isn't hard.
There are tons of retailers online selling it. The hardest thing with E Juice is finding new flavors you like. There's plenty of choice with E Juice, almost too much, so I tend to keep it simple.
I get nearly all my E Juice via VapeDeals. Why? Simple: it's so cheap and they always have sales on – usually 60/70% off.
You can get 120ML bottles of E Juice for less than $12. And that suits me right down to the ground.
If you're after high quality, brand name E Juice, at the lowest possible prices, you will definitely want to check VapeDeals out.
I found them late on in 2016 and haven't looked back since.
I hoped this article helped! If it did, do me a favor, and share it using the buttons on the side (on a computer) or below (if you're on a mobile). Everyone deserves cheap vapes, so let's make it easier for everyone to find out about!
Drake Equation
Co-founder and Editor of VapeBeat. I make the words.