The Drag X and the Drag S from Voopoo are the newest versions of the Drag family. Apart from the namesake, the devices have nothing in common with the legendary Drag series, however, for all in one device, these things are pretty solid and worth a look.
---
Voopoo Drag X & VooPoo Drag S Verdict – 88%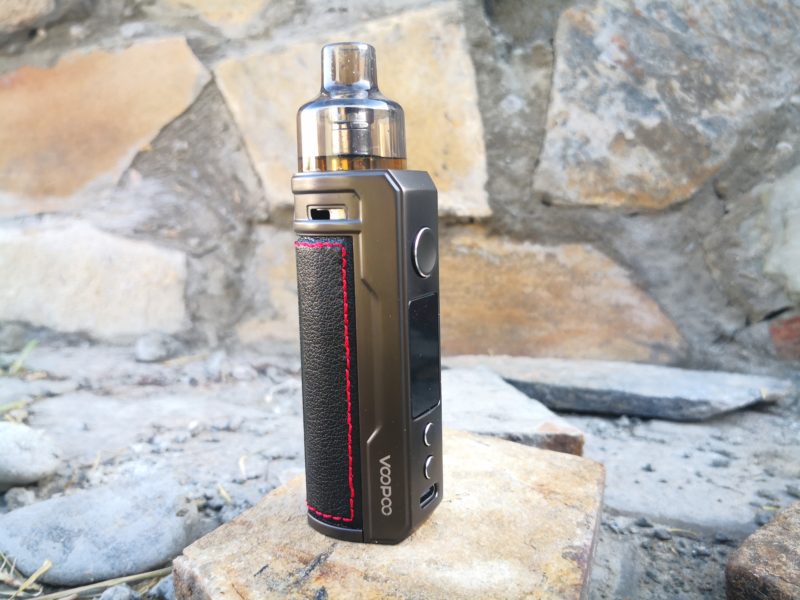 Voopoo Drag S/X Pros:
Devices scream quality
Great designs
Colour screens are clear and easy to read
Type C charging
All PnP coils are compatible, even the RBA coil
Draw activation on the Drag S
AFC is done really well
Voopoo Drag S/X Cons:
It's not a real Drag; get the Drag 3 if you want the real-deal!
Draw activation is finicky at best
When Voopoo teased that a new device is dropping in the Drag family, I got a little giddy. I owned the original Drag and it was a BEAST of a mod.
I dropped it, took it for a swim, and even set it on fire once and it just kept going. It still works to this day and I love it for its never die attitude.
The Drag 2 was slightly lackluster, but in essence, it was the same hardy box mod that we all knew and loved, and I've been hankering for a new version. Imagine my disappointment when I found out the new Drag series was a damned POD mod.
Design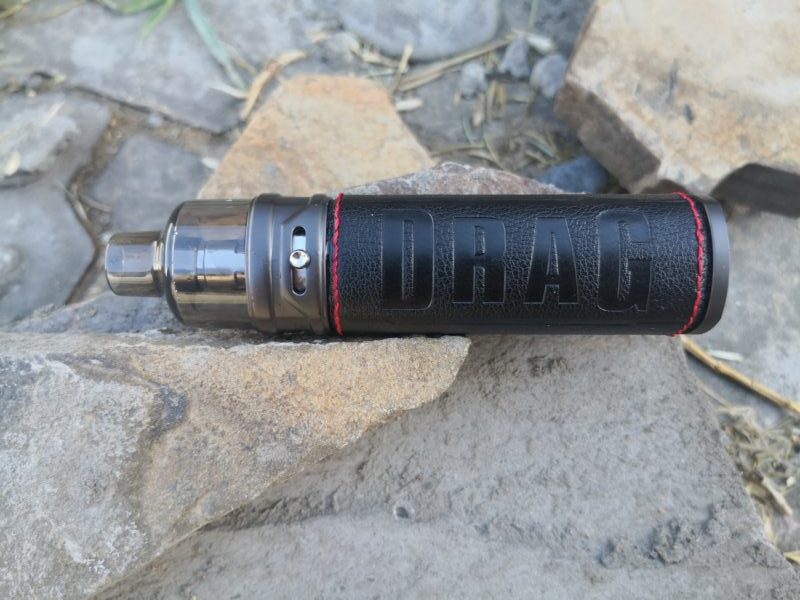 The new Drag series comes in two variants, the smaller Drag S and the external 18650 Drag X. There are some key differences between the versions. The Drag S offers draw activation, a max power output of 60w, and a built-in 2500mAh battery. 80w max power, external 18650 and no draw activation are the major differences in the Drag X
Apart from physical size, both the two devices look identical and come in a variety of designs, leather being the predominant design aspect. From the front, the new Drag series draws inspiration from the Vinci series with a large round fire button, a massive (for an AIO) color display. Under the TFT screen, you'll find your power adjustment controls and a USB C charge port.
Moving to the back of the device you'll find what Voopoo calls "infinity airflow" which is nothing more than a fancy name for a sliding AFC. Stitched leather, carbon, or whichever other design you go for fills the rest of the back end.
Atop the device, you'll find Voopoos new style POD, reminiscent of an RTA, held securely in place by 4 strong magnets. The POD has a capacity of 4.5ml and is compatible with all Voopoos PnP coils (including the RBA coil)
Performance
I was expecting the Drag AIOs to be a rehashed Vinci, just wearing fancy clothes and by most accounts, it is. Draw activation, 60 and 80w outputs, color screen, and PnP coils. For some reason, and it may be the booze talking, the Drags' feel to hit harder and give off better flavor.
The PnP coils still leak, no redesign of a battery will fix that, but the coils are every bit as good as I remember them in the Vinci. Voopoo provides a 0.2ohm and 0.3ohm coil in the package and both have been rocking, both for flavor and vapor production. The 0.2ohm coil keeps up better with chain vaping, however.
The 2500mAh battery in the Drag S is good for 2 days of average vaping, but your mileage may vary. Obviously the external 18650 in the Drag X comes with its own benefits, but I feel the battery capacity on the S is adequate enough for me not to much around with chargers and extra cells.
Draw activation on the S is as crap as it was on the original Vinci, working intermittently at best, but it's there if you want to get frustrated. I have a feeling this is down to the massive amounts of airflow you can get from the device because closing it down gives a more consistent fire rate.
Unfortunately, closing down the airflow all the way and firing at 60w isn't exactly pleasant. Speaking of AFC, the infinity airflow on the Drag is smooth and allows you to dial in the airflow exactly to your tastes via a lever on the back of the device. It can become noisy halfway closed, however.
If you're familiar with the Vinci series, there's nothing new here really, apart from what Voopoo calls "score mode". As cheesy and gimmicky as it sounds, it adds a new dimension to your vaping experience that I did not know I wanted. The gist of it is, the Drag gives you a score based on your wattage and duration puffed, adds it up, and gives you a total score. Once you've reached a certain score, you upgrade to the next level. Iron, Bronze, Silver, and so on. It does nothing more than that, but it is a fun little party trick.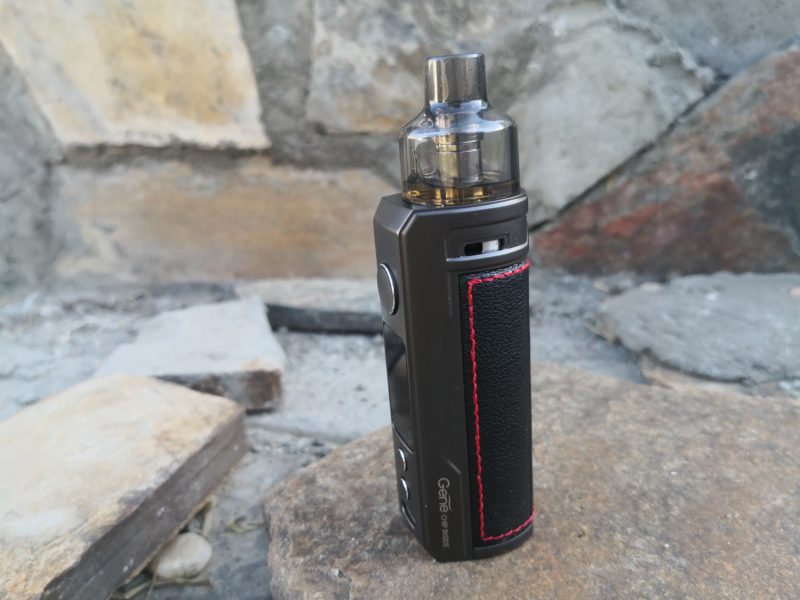 Specs:
Battery: 2500mAh / removable 18650
Power output: 5/60w – 5/80w
Charging Port: USB C
Size: 87x33x28mm Drag S
POD Capacity: 4.5ml
Materials: Zinc alloy /Leather
Voopoo Drag X/S Conclusion
If we're being brutally honest, the new Drag series doesn't bring much over the Vinci series, but that is by no means a bad thing. The Drag does have a more premium feel and brings Score Mode and USB C to the table, but those are just minor improvements over an already fantastic device.
Power output feels excellent, the screen is magnificent, and the large juice capacity is certainly welcome. There are some flaws, however. The PnP coils still leak, draw activation is hit or miss, and score mode has the potential to be miss used.
All that considered, if you're looking for a solid AIO, the Drag S and Drag X gets two thumbs up from me!
---
Looking To Save Money on Your Next Vape Juice Order? Click Here (You'll Save $$$) 
Red
Internationally published journalist and reviewer, unofficially certified vape connoisseur. MTL, DTL, RDTL, Red takes it any which way