Everybody Needs An Awesome Vape Storage Stand In Their Life
By Drake Equation • Updated: 03/25/19 • 3 min read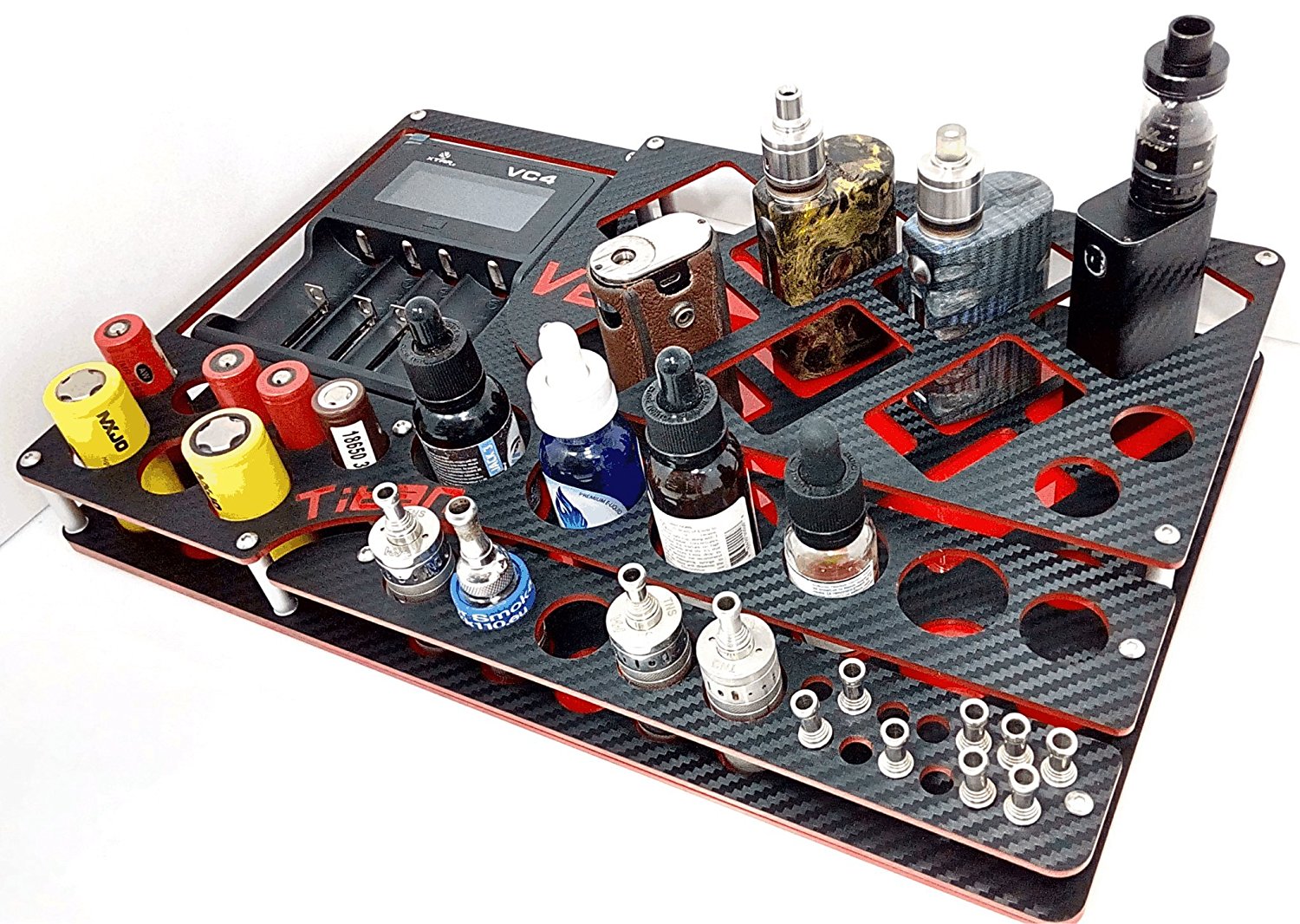 What're your best options when comes to a vape storage stand or box? Well, I recently decided to sort my vape life out and these are the best vape stand and/or box options I found…
---
Meet… THE TITAN Vape Stand
If you're feeling like a PIMP, you definitely want to go with the TITAN, as it's decked out in Carbon Fibre and looks, let's face it… completely BADASS.
This vape stand is ideal for those with a small(ish) but growing collection of vape gear. It'll hold quite a lot, as you can see below. I like to use this on my desk, for all my go-to gear.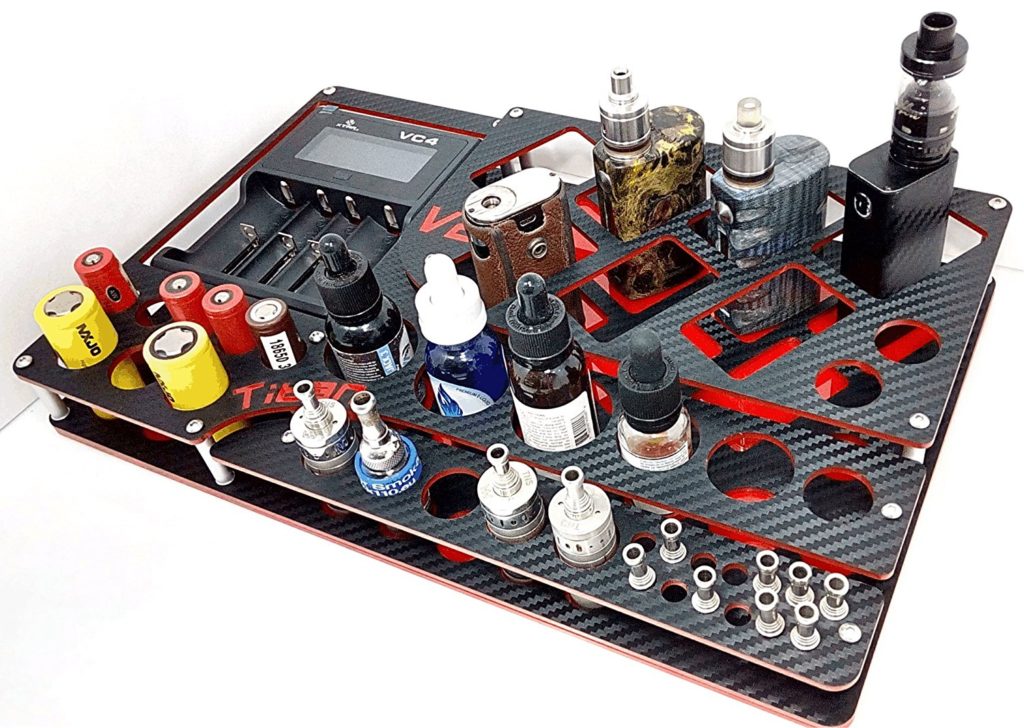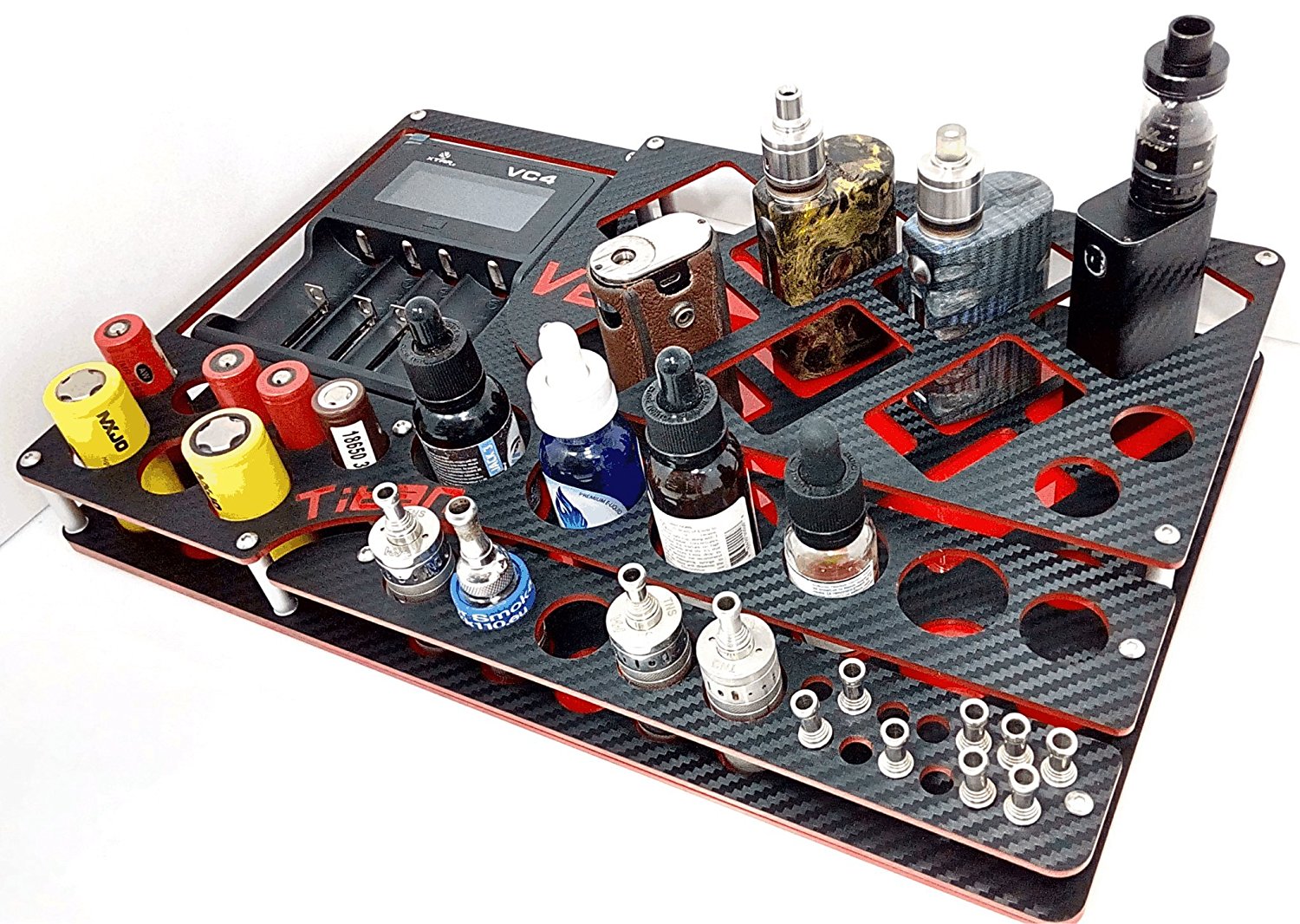 Pin
The TITAN is super easy to assemble, it takes like five minutes, and once it's all set-up it looks AMAZING.
I got mine via Amazon for $68 – and it was worth every damn penny!
Why You Probably Need Vape Storage
I have draws (yes, DRAWS) full of vape gear.
I spent ages looking for a vape storage box – like way too long.
I needed something that looked good, would ideally sit on my bookshelf, and not cost a fortune.
I also knew I needed one quick, as my current setup was practically buckling under the pressure. I have mods, tanks, E Juice bottles, wires, cotton… the works, basically, tucked away in a crappy set of draws.
My girlfriend hates it… and is constantly telling me to sort it out, and I get this weird sinking feeling in my stomach whenever I look at it, as the task just seems, well… insurmountable.
There is just SO MUCH vape gear in those draws.
Like, six year's worth.
I guess you could call me a vape hoarder, though it has got progressively worse as VapeBeat has grown; I get sent new, random things every week.
Long Term Vape Storage Solutions
If you're anything like me, you already have WAY more vape gear than the TITAN can handle. If so, you're going to have to think bigger. And when I mean bigger, I'm talking about full-on wall storage solutions.
The LANGRIA wardrobe is one such solution. It's composed of 20 storage cubes that you can pretty much put anything inside. It's simple to assemble and it looks great, thanks to its minimalist design.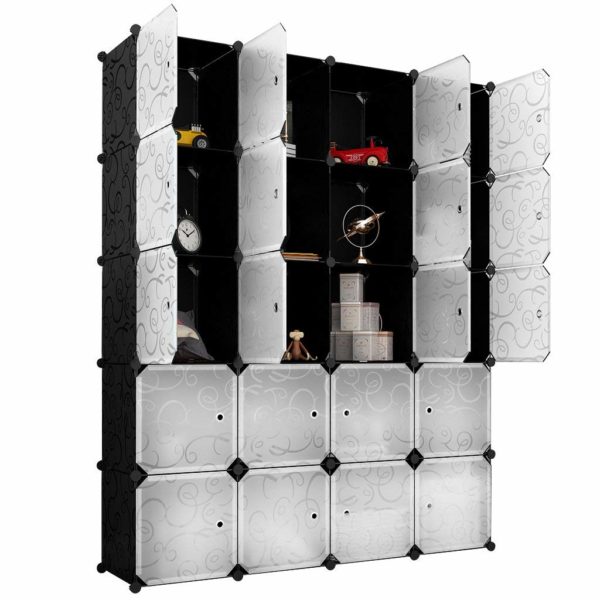 Pin
You could have a cube for juice, a cube for RDAs, a cube for accessories, a cube for mods, and so on. The idea here is that you ALWAYS have a place for your vape gear, so as your collection grows, you can simply use more of the cubes.
The cubes are large enough to also accommodate boxes as well, so you can have multiple boxes inside each cube, which will make your storage options even more efficient. Obviously, something this size will only suit those with A LOT of vape gear.
But for someone like me, it's ideal. And at just $82, it's also really cheap too!
Drake Equation
Co-founder and Editor of VapeBeat. I make the words.