The iStick Pico is one hell of a vaping setup, as you'll find out in our iStick Pico review. Do NOT be put off by its relatively small size. This thing packs a PUNCH!
---
[letsreview]
---
After a small, teeny-tiny mod that still packs a punch and performs like a male porn star on Adderall?
Well, the iStick Pico by Eleaf could be just what the doctor ordered.
This tiny little mod rocks a removable 18650 cell, a gorgeous, well-thought-out premium design, and plenty of power (75W) under the hood for most styles of vaping.
It ain't a 200W mod. Nor is it a fancy DNA or YiHi mod.
Nope: this mod is designed to fill the void below this for people that want an inexpensive, easy to use, reliable mod for their vape lives.
Does it cut the mustard? Read on and find out!
iStick Pico Review – My Full Verdict 
Design 
The iStick Pico lives up to its name: Practical, Innovative, Compact, and Outstanding (Pico).
Powered by a single 18650 cell, it can provide you with up to 75W of power and has features to catch anyone's attention.
Sporting modes such as VW/Bypass/TC-Ni/TC-Ti/TC-SS this device is sure to cater to most vapers needs.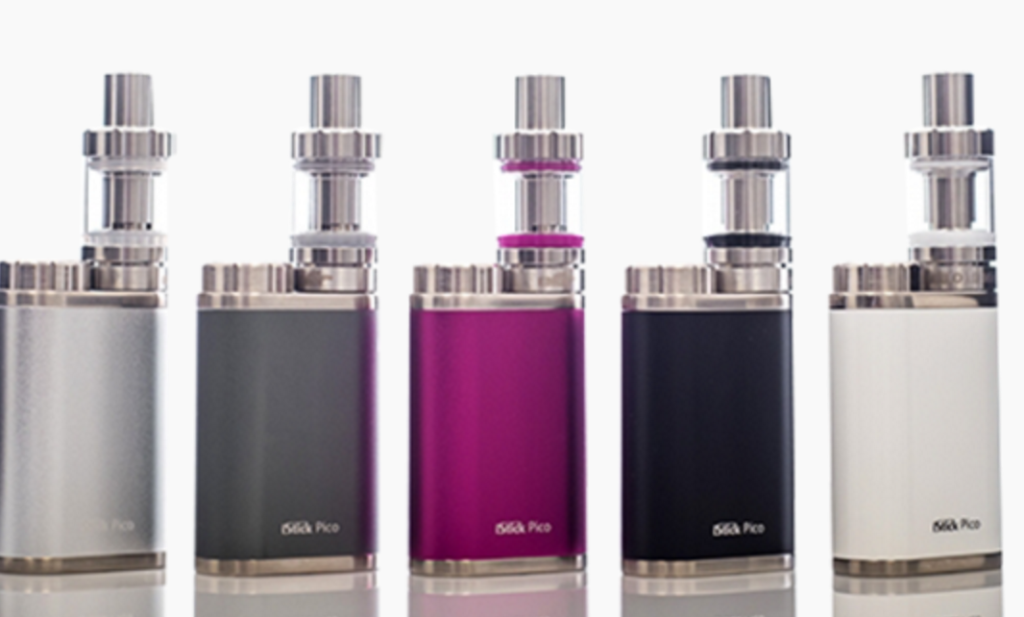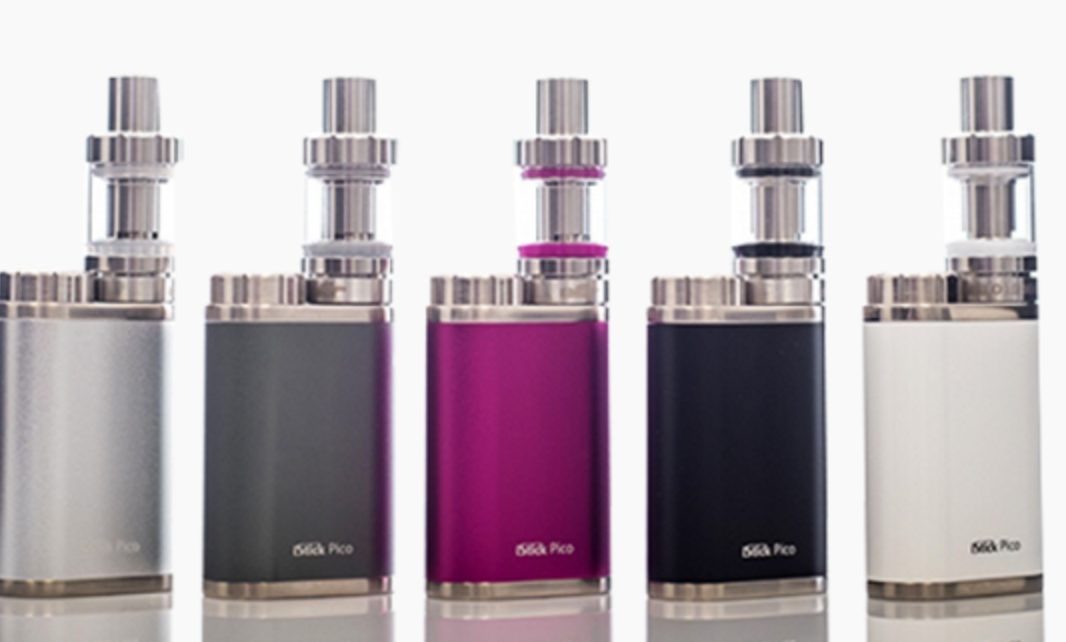 The Melo III sub ohm tank is included in this kit and features some uniqueness as well; hidden adjustable airflow and top fill being the two most important.
The kit includes a .5ohm coil, a .3ohm coil, the Melo III mini sub-ohm tank, 4 extra seal rings, a USB cable for upgrading the firmware, iStick Pico (without cell), user manual for the iStick Pico and a user manual for the Melo III mini.
Read below to find out more about this amazing kit, what it comes with and how it performs.
iStick Pico Specs and Features
1 to 75W Power Output
0.1 to 3.5 ohm Atomizer Resistance Range
Bypass Mode Feature
Firmware Upgradeable
Full Temperature Control Output
Ni200 Nickel Support
Titanium Support
Stainless Steel Support
Three Memory TCR Mode
Set Own Temperature Coefficient of Resistance
Fine Tune Output
0.05 to 1.5 ohm Atomizer Resistance Range
200 to 600 degrees Fahrenheit Range
Ultra Compact Form Factor
45mm by 23mm by 70.5mm
Two Line OLED Screen
The Pico measures in at 45mm X 23mm X 70.5mm – and, yes, that's quite small.
But this is the mod's USP. It's small, compact and potent.
It's made for people that don't like carrying massive mods.
And in this respect, the iStick Pico is hard to beat.
An easily removable 18560 cell using the battery cap.
The output wattage range is 1-75W, with coil ranges of 0.05-1.5ohm for TC coils and 0.1-3.5ohm for wattage/bypass modes.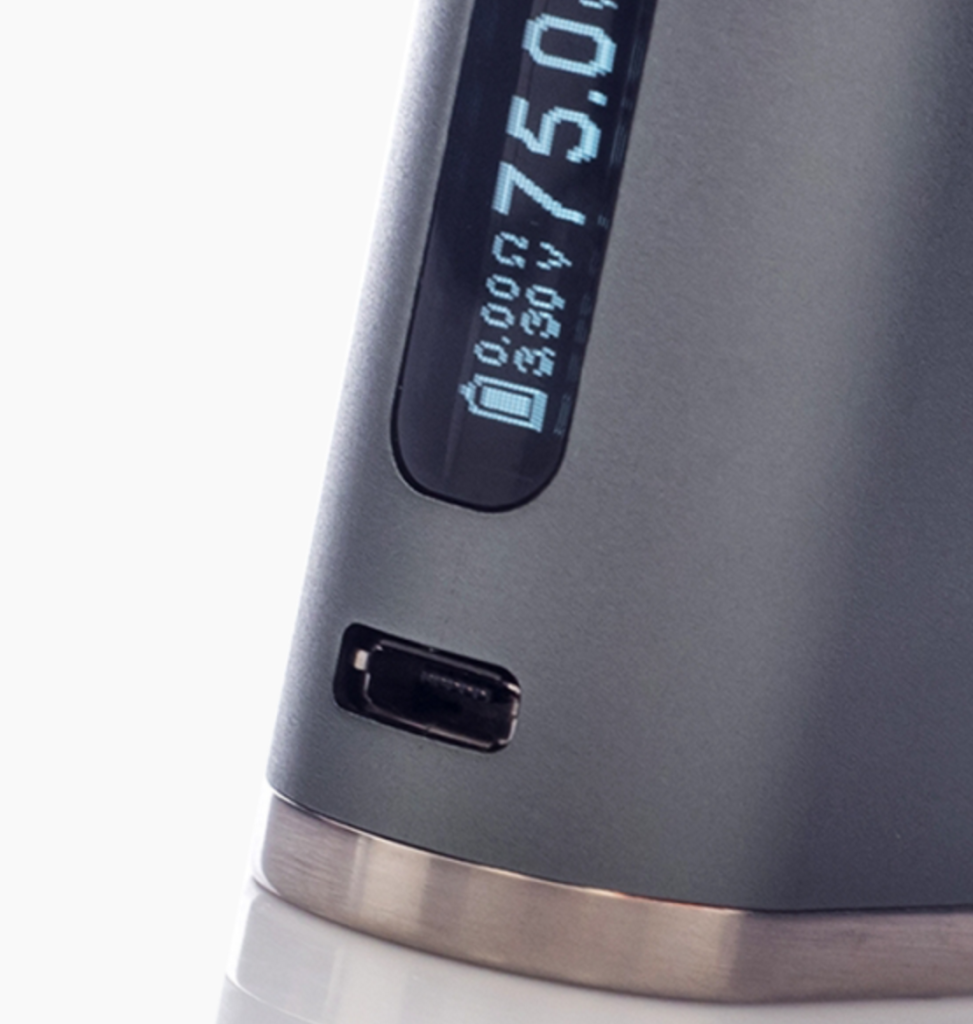 The temperature range of the iStick Pico is 100-315C/200-600F.
The iStick Pico also has firmware that is upgradeable too, so its feature-set is consistantly evolving and changing.
There are various colours to choose from which consist of a white, silver, grey, black and hot pink.
iStick Pico Kit Performance and Battery
Looks can be deceiving. I expected this thing to leave quite a bit to be desired with respect to power when I first unboxed it.
How WRONG I was!
This thing is insanely powerful for such a small mod.
And that is a HUGE boon for anyone looking for a more portable mod, but doesn't want to scrimp on power.
I put in a fresh 18650 cell and grabbed the included Melo II mini sub-ohm tank and filled it up with some e-juice.
Putting the Melo III mini on the iStick Pico was very smooth and easy. With five clicks of the fire button the device powered on and right away I was blown away by the crisp, clear and bright OLED display.
The adjustment buttons are located on the bottom of the device opposite the well-placed battery ventilation holes.
All the buttons are clicky and very responsive and exhibit ZERO rattles when operated.
Adjusting the wattage took some slight getting used to with the bottom mounted adjustment buttons but it was a very quick adjustment.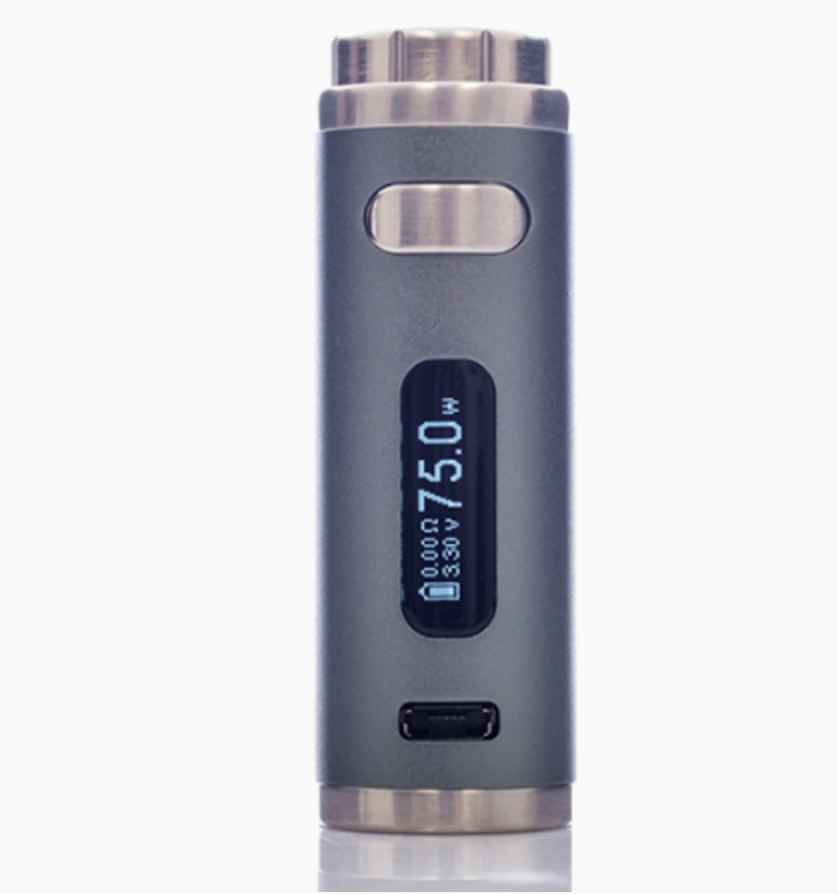 The weight of the mod without a battery had me thinking is was not a sturdy device.
Once again, however, I was wrong.
After inserting the battery and screwing the battery cap down and putting the Melo III mini on, the device still feels light but robust — it has gravity in the hand and that makes all the difference.
The coil that came preinstalled was the .3ohm (30-80W) coil which gave me very nice all-around performance.
The flavour was great and the clouds were good.
I put this coil to a test as I always try to do with coils.
I turned the mod up to its max 75W and, with max VG ejuice inside, I began to chain vape using my method of four second draws and waiting only one second between draws.
I got seven draws before I started to notice the dry taste.
[letsreviewaffiliate url="https://www.directvapor.com/premium-mods/eleaf-istick-pico-75w-tc-mod-kit.html?A=1190″ text="Best iStick Pico Deal | $36.95 | DirectVapor (FREE SHIPPING)" size="big" rel="nofollow" target="newwindow" accent="#dd3333″ border="on"]
---
The .3ohm coil wicks very nicely.
The other coil that I tried was the .5ohm (30-100W) coil and this coil gave the same flavour and the same clouds, so I attempted my coil test on the .5ohm, again, doing the same as before, and I got to the seventh draw before a dry hit.
This coil also wicked very nicely.
I also had the pleasure of using a Ni200 coil .15ohm (200-600F) and I have to say, it delivered quite a pleasurable vape.
The flavour was great and the clouds were HUGE.
The battery life is amazing on the iStick Pico.
I used the Melo III mini in a wattage range of 35-65W and got 12 hours from a single 18650.
The device as a whole fits comfortably into my hand and at times I forgot I was holding it; that's how light it feels.
Melo III mini Performance
At first glance, the Melo III mini doesn't look like a performer.
I can safely tell you that not only does it perform, but it does everything very well indeed.
The top fill is very easy to use and the cap stays on tight but comes off easy.
The new hidden airflow design had me in doubts but upon using it, I was very surprised by its airflow and how closely it matches that of the Herakles Plus.
The threading all around on this tank is very smooth too, which is another important bonus for this little setup.
The Melo III mini comes completely apart, meaning it is easy to clean.
The stainless steel Delrin insulated drip tip is easy to remove too, but once it's in place you needn't worry about it coming off in your mouth.
iStick Pico Kit Price & Conclusion
[letsreview]
Nick Jennings
Reviews & Tutorials Guy. If You Can Build It & Vape It, I'm Your Man!