Innokin CoolFire 4 Review: Perfect For The Beginner Vaper
By Drake Equation • Updated: 10/23/15 • 4 min read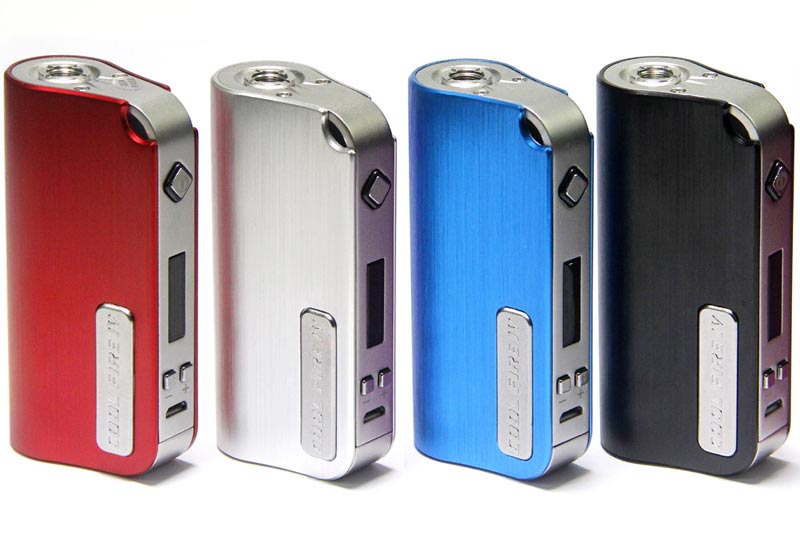 Innokin is BACK with a brand new CoolFire 4 vape and its bloody fantastic
Innokin are true pioneers with their technical innovation and environmentally friendly electronic cigarettes. Always pushing the boundaries with what's possible, it is no wonder then that the company is one of the most visible brands in the world of vaping. In this respect, they're very much like Samsung in the mobile space — big and very popular with consumers across the board.
Innokin has four major brands: the iTaste, iClear, CoolFire and the latest addition to the fold, Lily. Here we'll be taking a closer look at the Innokin CoolFire 4, which has been receiving A LOT of praise recently, in order to find out if all this hype is justified.
Let's do this.
Innokin CoolFire 4 Review: Design
The CoolFire 4 has a completely different design to its predecessor. It's less bulky, more stylish and has a great appearance. Its plain design is smart and makes it a versatile mod to have. The CoolFire logo is pressed into the bottom right corner in a great position that fits well with the design.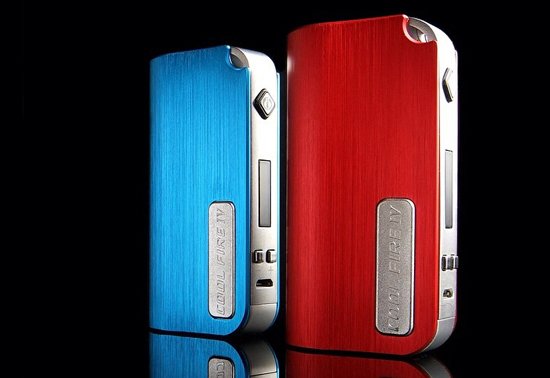 Pin
Innokin have completed revamped the design making it so much easier to hold and use. The buttons are easily accessible on the side, meaning you can switch things up or turn the device off without having to look and see what you're doing.
Innokin CoolFire 4 Review: Key Specs
40W of power
Spring-loaded stainless steel 510 threading connection
On / Off Switch on the base
3 Clicks lock / unlock feature
OLED Display
Vrms power regulation
Micro USB charging port "Vape while Charging"
Heat dissipation vents
Battery level indicator
Flip OLED orientation
15 second cutoff timer
Lanyard hole
Operating Voltage: 3.0V~7.5V
Operating Wattage: 6.0W~40.0W
Built-in 2000mAh battery
Standby current: 100uA maximum
Maximum output wattage: 40W
Maximum output Current: 12A
Maximum output Voltage: 7.5V
Clearomizer Resistance: 0.3 Ohm (minimum)
Charging: Micro USB DC 5V / 1A
Available in various colours
Innokin CoolFire 4 Review: Performance
The CoolFire 4 is the perfect mod for a beginner vaper, it's not too serious. But it does go all the way up to 40W, meaning you can get some pretty serious tanks — tanks like the Aspire Atlantis 2 — on top of it for some sub-ohm vaping action, if that's your thang. In addition to this, the voltage runs from 3v to 7.5v, which fits perfectly with the 99.9% of tanks or glassomizers above the sub-ohm range.
Basically, this thing will run any type of tank — big or small.
Innokin CoolFire 4 Review: Battery
For moderate vapers, the Innokin CoolFire 4, with its 2000mAh battery, should be perfectly adequate, providing you remember to charge it once a night. For more hardcore vapers — i.e. guys and gals that chug all day long — it might not cut the mustard and leave you hanging later on in the day. If that sounds like you, you might want to check out THESE box-mods which all feature removable batteries.
As I said, though, this is a unit for the less experienced vaper. The CoolFire 4 delivers excellent performance and very decent flavour, as well as cloud production, for a very reasonable price of £39.99. This is a gateway mod, really, a device that can help you find your feet in the world of vaping before moving on to something more polished and professional (and costly).
Innokin CoolFire 4 Review: Verdict
For me, the Innokin CoolFire 4 is a breath of fresh air. It is a hugely enjoyable mod and provides one of the best vaping experiences I have ever had at this price range. The design is vastly superior to most of its peers, the features are simple and intuitive to use, and it pumps out clouds like nobody's business once you've got the right tank on top. Therefore, if you are brand new to vaping, or just fancy upgrading your pen-vape to a mod, then the CoolFire 4 is EXACTLY what the doctor ordered.
Like what you read? You can BUY the Innokin CoolFire RIGHT HERE 
Drake Equation
Co-founder and Editor of VapeBeat. I make the words.