Dominant Vapor Review: The Best Place For Cheap E Juice
By Nick Jennings • Updated: 05/12/16 • 6 min read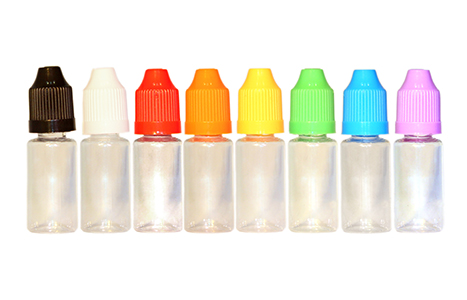 Dominant Vapor — you might not have heard of them. But once you've read this you will be glad you have! They do some of the best cheap e juice around — e juice you NEED to try.
I recently asked several of my friends, "What makes a good ejuice company?" After a few hours of back and fourth and a growing list of pros and cons, we eventually came to some agreed conclusions.
A good ejuice company should have the following qualities: the MUST have quality products; they MUST use only the best ingredients; the MUST ensure their products are free of nasty and/or harmful things; they MUST have excellent choice; and, finally, they MUST have excellent customer service.
Do these and you, sir, have yourself a nice little ejuice company. These are also the principles we used in our Best Online Vape Store US feature.
And this is EXACTLY what Dominant Vapor do. They tick ALL the boxes, which is why I decided to do a review of their current ejuice lineup.
But first a little history about how I foundDominant Vapor.
Several months ago, I decided I wanted to find a decent, low-cost suppler for high-end and great tasting ejuice. I asked around and did my research and one company that kept coming up again and again was Dominant Vapor.
I was amazed at what they had to offer. Everything from a wide range of ejuice, to mods, tanks and rebuildable stuff. They have everything you could want, all in one easy to use place. So I placed my first order and what I got was amazing quality ejuice at a very affordable price.
My order also came faster than a freshman on his first date!
Dominant Vapor: My Favorite E-Liquids
These are the juices I keep returning to month after month. They are sublime and a pleasure to vape all day long. They do A LOT more but these are my GO-TO flavours:
Craving Candy Cotton Mouth
Strawberry Shorty
Monkey Milk
Razzleberry
Banana Split
Berry Creamy
Cravin Candy Choco
Cravin Candy Rainbow
Orange Dreams
Patriotic Papa Smurf
Strawberry Gone Bananas
I did have 2 other flavours that I enjoyed as well — Berry Yummy and Imperial — but sadly Dominate Vapor no longer offers these.
Dominant Vapor: Appearance and Ease of Use
The website is very easy to navigate and nothing feels cramped. They have a list of ejuice sections so if you wanted say a candy flavour, then you click on candy and the site takes you to all there candy flavoured ejuice.
Or, you can view all there ejuice in one place.
When you select your ejuice you can read about how it was made, what's contained in it and when it was produced and where — this is an excellent feature and one ALL firms should adopt.
Once you've made your selection, you can customise the ejuice with options such as size, flavour intensity, VG%, Nicotine, Device and Power. This is so you get to customise your ejuice to your exact vaping style. Here is my example:
Strawberry Shorty:
Size- 100mL Plastic Dropper
Flavor Intensity- Strong
VG%- Max
Nicotine- 3mg/mL
Device- Sub-Ohm Tank
Power- 50-60W
The labelling on the bottle is very informative; again, all ejuice makers should do this. You even get a Created Date, as well as a Vape Ready Date, Best Flavour Date and Expiry Date. Again, the attention to detail here is so impressive.
Dominant Vapors Ejuice: Any Good?
When I ordered I forgot about my RDAs and Smok TFV4 mini tank, so I was a little worried because my juice was tuned for 50-60W. Well, I tried my juices in my high wattage tanks at 90-125W and they tasted amazing. When I vaped my juices at the tuned wattage range my juices tasted even better.
I still have some left over, as I bought quite a lot, and none of these have lost any of their flavour — and they've been on my shelf for nearly THREE months!
As for the flavours themselves; they're impressive. And not at all vague — the flavour is what the bottle says: strawberry shorty is strawberry shortcake. From the time I open the bottle to the time that I empty the bottle the flavour is amazing and it gets even better as it steeps.
Dominant Vapor: Ejuice Bottles
The bottles that Dominant Vapor uses are of the highest quality. Nice and soft feel to the touch. You don't feel like you have to tightly squeeze the bottle like you do with the brands' in order to get your juice out.
They offer a variety of bottles including: 30mL- Plastic Dropper, Plastic Unicorn and Glass Dripper; 50mL Plastic Dropper; 100mL Plastic Dropper; 120mL w/ empty 30mL Plastic Dropper; 240mL w/ empty 30mL Plastic Dropper. The safety cap screws on nicely and does prevent little kids from getting into your ejuice.
Dominant Vapor: Shipping Package
Your ejuice will arrive in a very well protected package. I always order at least 300mL, so I always get a nice box filled with Styrofoam packing peanuts, order sheet, Dominant Vapor card and each one of my ejuice bottles has its own bag.
They give you a tracking number once your order is ready and the turnaround is super quick. I typically order on Monday and get my ejuice no later than Thursday, that's two days faster than many of Dominant Vapor's competitors. I have never had an issue with my orders at all.
Dominant Vapor: My Conclusion
If you want great quality ejuice at a very affordable price with fast shipping to boot then give Dominant Vapor a try. I always recommend them as not only is there ejuice great but the customer service is outstanding.
---
READ THIS NEXT: 
---
Nick Jennings
Reviews & Tutorials Guy. If You Can Build It & Vape It, I'm Your Man!