A solid performing mechanical squonker, the Bushido Squonk Mod is amongst the best mech mods I've used in years. That's a hefty feat for a company that's relatively unknown.
---
BP Mods Bushido Squonk Mod Verdict – 91%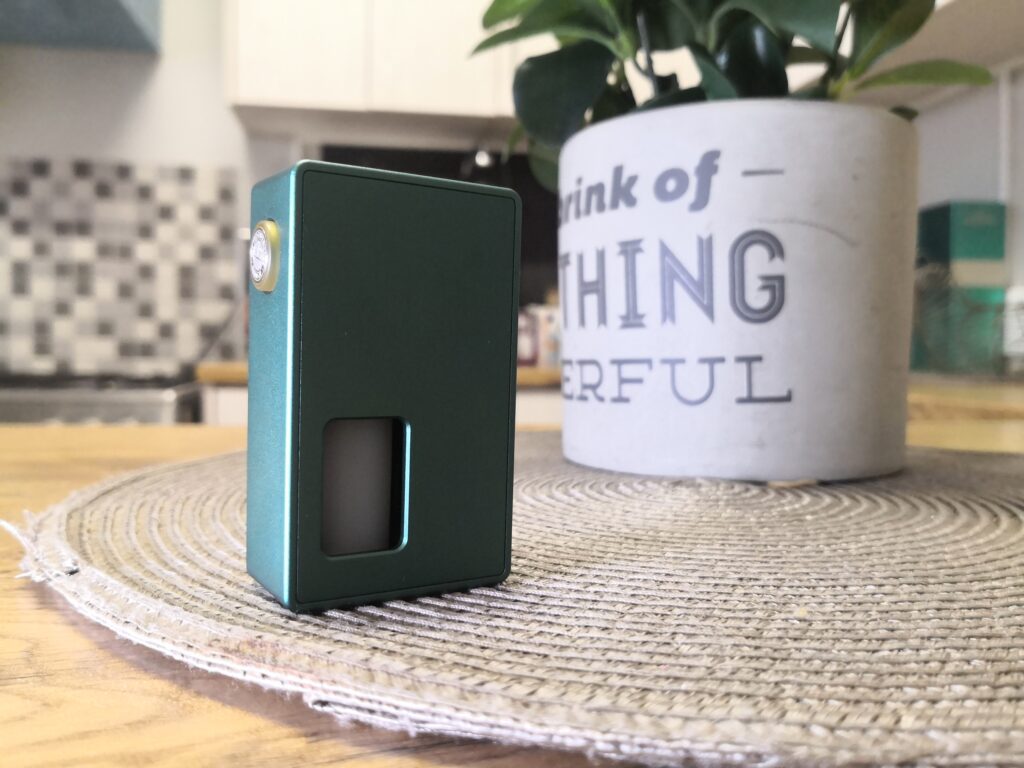 BP Mods Bushido Squonk Pros:
Built like a tank
One of the smallest commercial mechanical squonkers on the market
Full disassembly to allow for easy maintenance
Quite the looker
Functional button lock
Bottom filling is mess-free
BP Mods Bushido Squonk Cons:
Getting the battery in and out can be a hassle
Not particularly cheap
Mechanical mods are for advanced users only
Mechanical mods are from a time long gone; devices so solid your biggest concern was not being stupid enough to blow yourself up. As time progressed, mech mods got safer and eventually so soft that users migrated to near fool-proof regulated mods.
It didn't take long for mech mods to become a niche product and a whole generation of solid, reliable devices fell by the way side.
Thankfully, we still have a handful of manufacturers that believe there's a market for mechanical mods and so the Bushido Squonk Mechanical Mod, a throwback to the old days where your vaping experience relied solely on your building skills.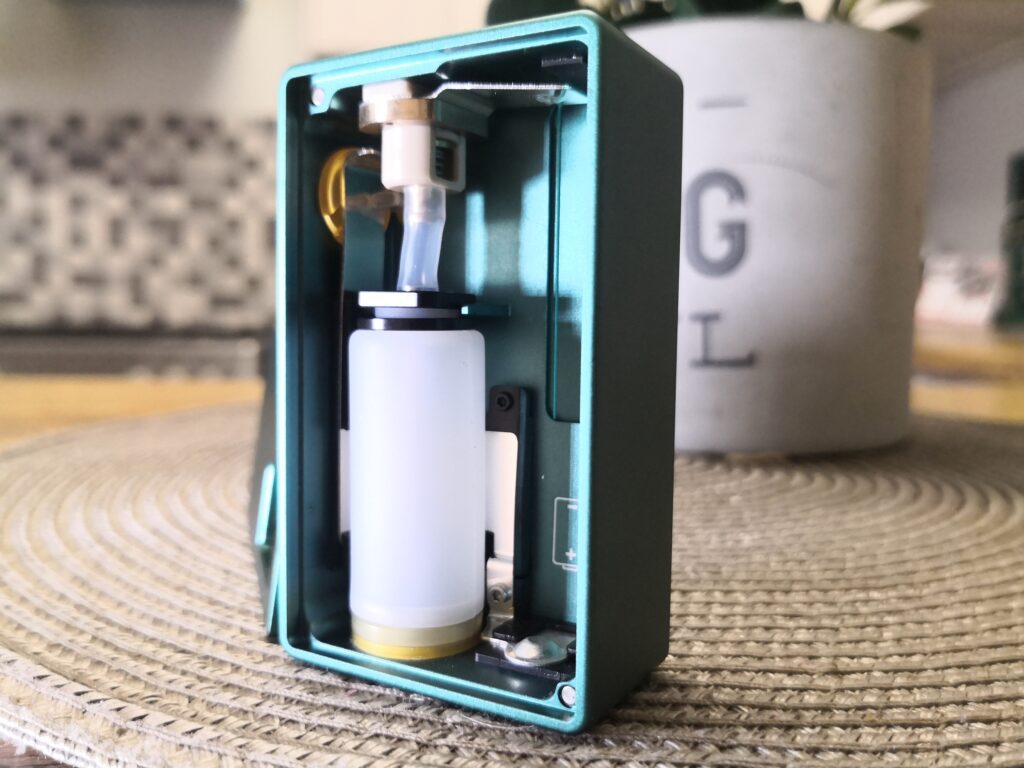 It's so old-school it's pointless and pointless is what makes this the coolest mechanical squonker available to buy
Design
The BP Mods Bushido Squonk Mech Mod is a classy-looking device; clean lines with no clutter. It looks about as complicated as a brick and weighs nearly the same, much heavier than it leads you to believe. Strangely though, it's also one of the smallest mechanical squonkers, excluding the offerings from Snow Cap mods.
Colour schemes are slightly wilder than you would expect from a mech squonker being army green, orange (which looks insanely cool), Barney purple and a milder black.
Both side panels are removable, one side allows you to poke your 18650 (yes, single 18650 sadly) as well as the switch lock and the other exposes your squonk bottle, switch innards, contacts, and gives you full access to the battery. There's an obvious squonk access hole on this panel.
The squonk bottle is fairly soft, silicone based and is relatively easy to take out and put it. Unfortunately, with the bottle being so soft, there is a chance of spillage when removing or inserting the bottle, but there is a solution for that.
A screw at the bottom of the The Bushido Squonk allows you to fill the squonk bottle without having to remove any covers or plumbing. It's similar to the Dovpo Topside, but with the port situated at the bottom of the device gives you easier access.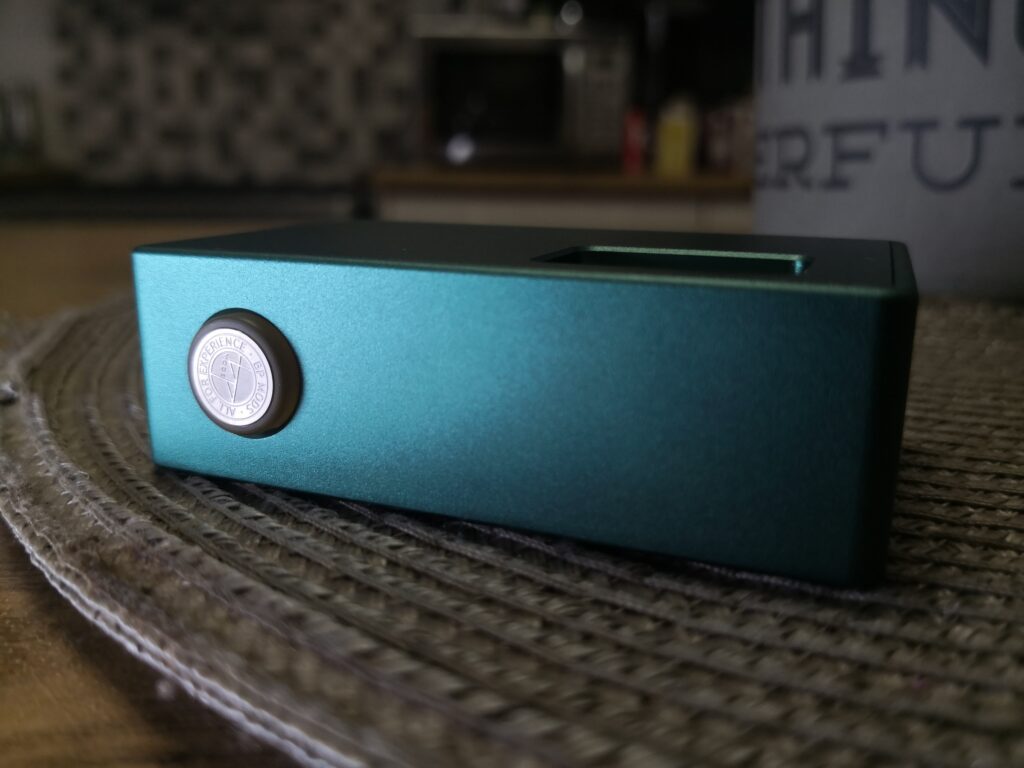 The front facia houses a squishy gold plated power button with nothing else on the body of the Bushido Squonk.
Performance
Performance of a mechanical mod will always be dependent on 2 factors, voltage drop through the contacts to the 510 as well as the build you have in your atomizer. Squonk mods have a bit of a reputation for voltage drop, and the Bushido is no different, however, this mech is not meant for cloud chasing (the Bushido V3 RDA is a dainty 22mm), and as such, voltage drop matters not as much. That said, it still hits hard and offers enough output with the correct build for a satisfying vape.
Squonking works very well for a commercial device and the decision to go for a more premium bottle has paid off handsomely. Squonking is mess free and the pullback works as well as it should. The bottom fill method is an interesting design and also works great…unless you have a juicy RDA that will dribble on your pants when turning the Bushido around to fill, so definitely make sure your atomizer is bone dry before filling up.
The Bushido Squonk should be pretty reliable as moving parts were kept to a minimum. In fact, the most complicated part appears to be the locking screw that prevents pocket firing the mod, sure to avoid disaster as there's no safety features on this bad boy whatsoever. It's just you, the battery and a rapidly heating coil.
Specs:
Size: 74mm x 44mm x 24mm
Weight: 98.8g
Materials: Aluminium Alloy
Battery: External 18650
BP Mods Bushido Squonk Conclusion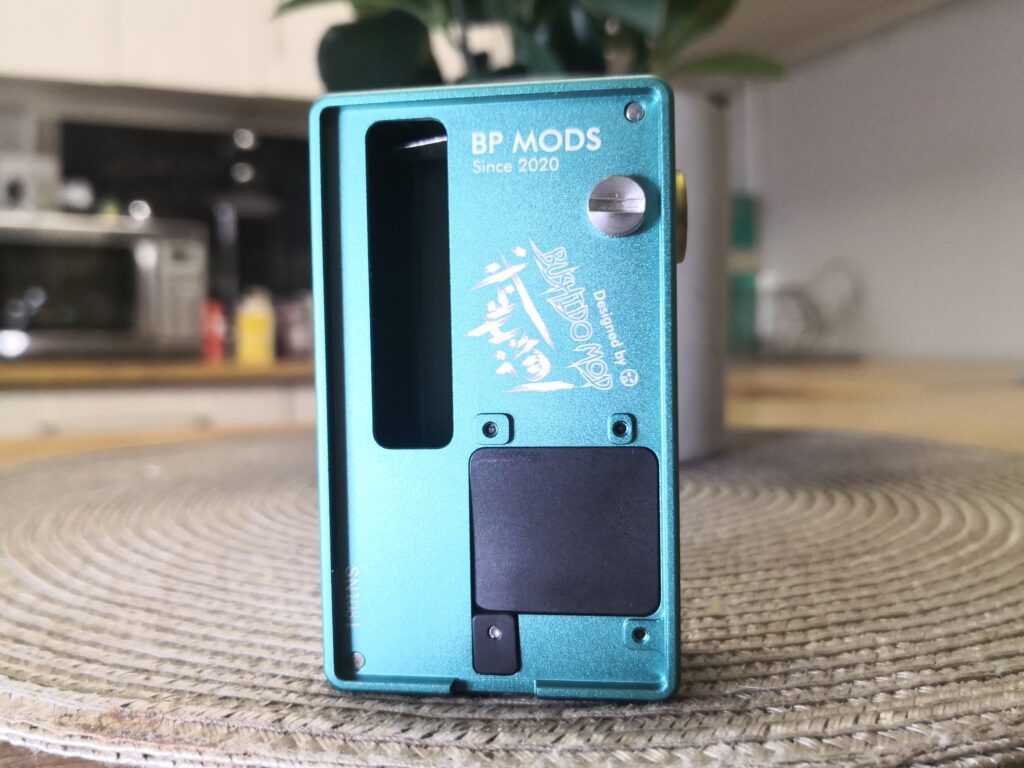 The Bushido Squonk is a throw back to the days of old school vapers, where mods were as safe as far as users could push them. It was a raw experience and your satisfaction depended on how you built it. While we've made huge strides in the e-cigarette world, there's a part of me that yearns for the days where vaping felt like driving an old muscle car and feeling like a total bad ass. BP Mods nailed the nostalgia levels on the Bushido Squonk and the mod brings back fond memories.
It may be a niche product, but if you were a mech vaper once before, you'll understand when I say, the Bushido Squonk is a must have.
Red
Internationally published journalist and reviewer, unofficially certified vape connoisseur. MTL, DTL, RDTL, Red takes it any which way