Boyd's Bounty E-Liquid Review: Tobacco E-Juice Done RIGHT
By Nick Jennings • Updated: 09/15/16 • 2 min read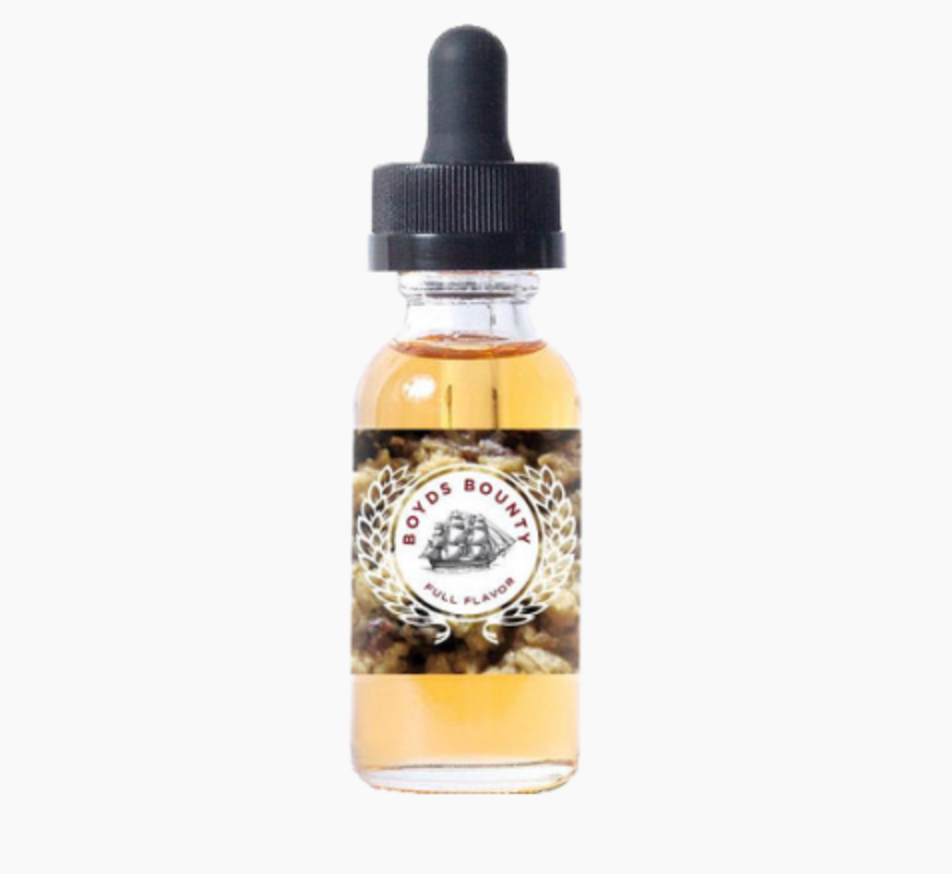 If you're a fan of tobacco-flavoured E-Juice then you HAVE to check out BOYD'S BOUNTY E-Liquid
There are a ton of eJuice manufactors in the industry today. Some cater to the sweet tooth, some cater to the love of fruits, while some eJuice manufactors actually cater to people who like that full flavor they once had from smoking cigarettes.
What we have today for review is Boyd's Bounty — and as tobacco flavour E-Juice goes, it's pretty damn good, providing you like that sort of thing.
Boyd's Bounty E-Liquid: WAY More Than Just Another Tobacco-Flavoured E-Juice
Boyd's Bounty consists of tobacco, oatmeal raisin cookies and to finish everything off some sweet cream notes that combine to make this one hell of an IN YOUR FACE vaping experience.
From the inhale we get the tobacco flavour and a slight oatmeal raisin cookie flavour. The exhale is where this E-Juice shifts gears as the the sweet cream notes raise their heads. The net result of this is an odd, but ultimately satisfying E-Liquid that is complex, moreish and very, very tasty.
I tested out Boyd's Bounty inside two tanks in order to get the best read of its flavour profile: I used an RDA and a standard, sub-ohm tank.
The sub-ohm tank I used was the Aspire Cleito and I had no issues at all from 40-80W. In fact, the higher the wattage the better the flavour. My RDA was set-up with dual twisted 24g 7 wrap over 2.5mm and, once again, the flavour was very, very good. I didn't get any burnt taste at all during my testing period — even when I ramped it up to 155W.
For those that may not know me, I'm not a tobacco flavour guy. I prefer fruity and/or sweet vapes and that's pretty much it. Nevertheless, I really did enjoy vaping Boyd's Bounty, as it isn't your run of the mill tobacco flavour E-Juice; there's much more going on here and the end result is very impressive.
If you're a fan of tobacco-flavoured E-Juice you NEED Boyd's Bounty in your life.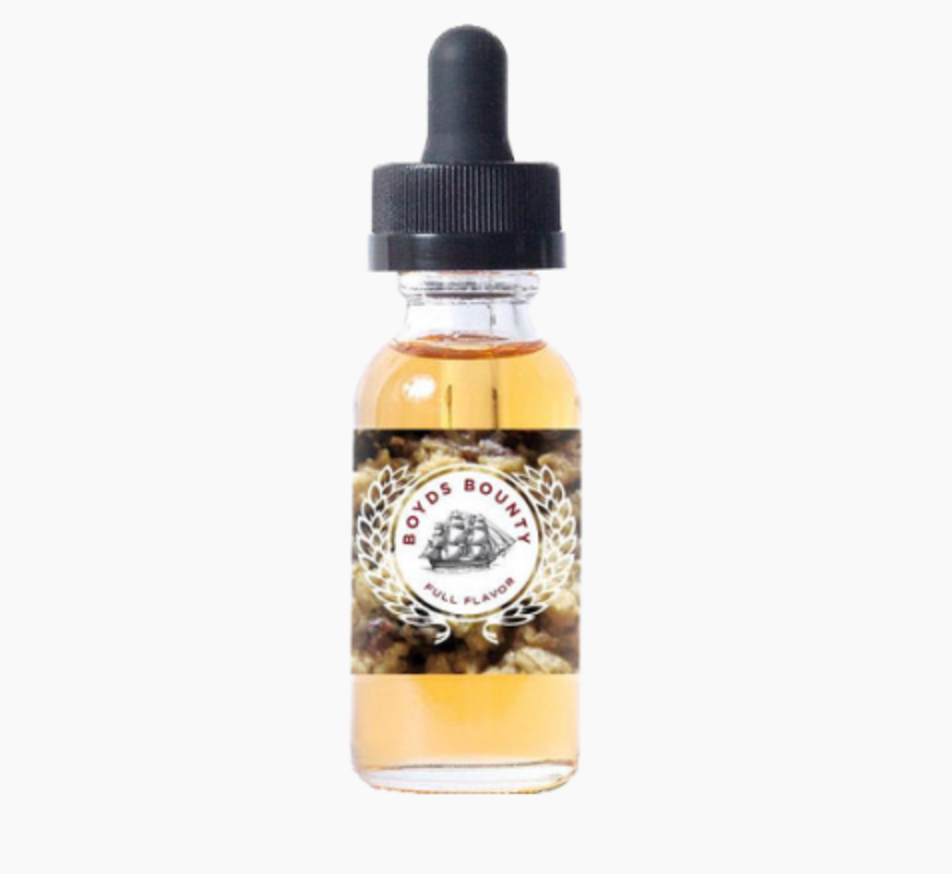 Next UP: Eagle 25mm RTA by GeekVape Review: Another STUNNER
NEXT UP:
Nick Jennings
Reviews & Tutorials Guy. If You Can Build It & Vape It, I'm Your Man!