This is Probably The World's MOST Expensive Box-Mod
By Drake Equation • Updated: 04/09/20 • 4 min read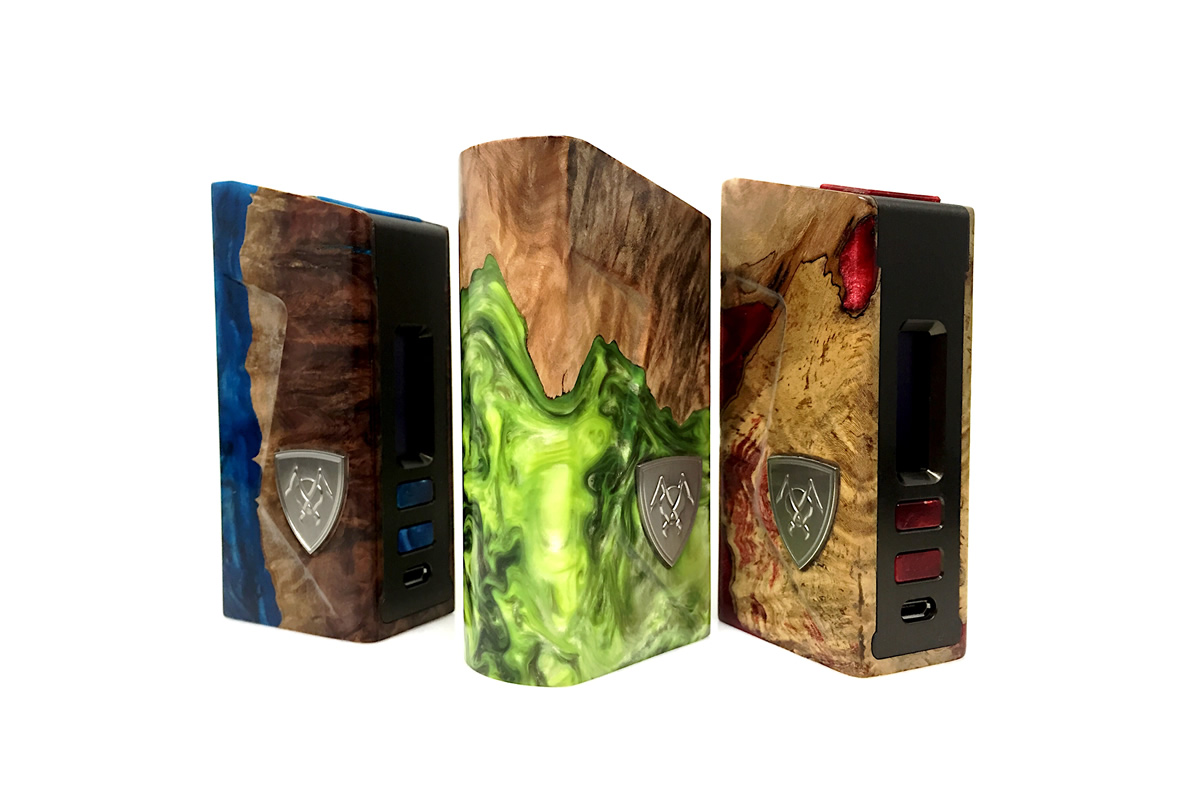 OK, so you vape and you're a millionaire. What are your options? If budget is of no concern, you do have some seriously expensive vape mod options.
All retail for well over $2000 each, so they definitely tick the box for being some of the most expensive box mods on the planet. And here they are in all their decadent glory…
Gepetto Elite V2 Vape Mod – $2,500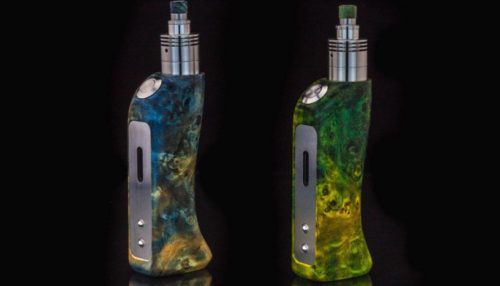 Pin
Handcrafted from some of the rarest wood on earth. The Gepetto Elite V2 Vape Mod is the cheapest vape mod on this list, and at a cool $2500 it is still pretty darn pricey…
Otto Carter Vape Mod – $3,000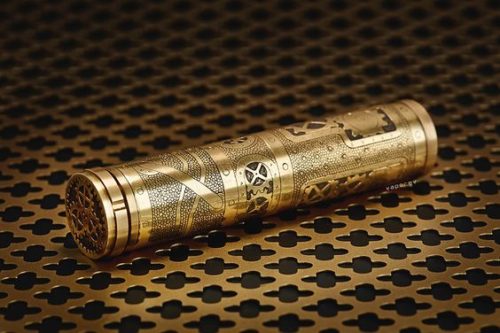 Pin
Otto Carter is an expert engraver, though he usually plies his trade on firearms. Mr. Carter is also well known for making 100% bespoke mech mods – prices start at $1000! This one pictured is easily my favorite – it looks utterly stunning.
Top Hat Mods Vape Mod – $10,000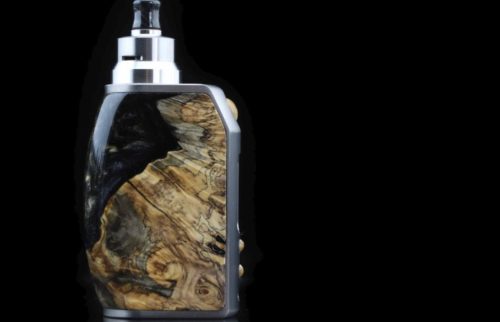 Pin
Top Hat Mods make box mods that retail from $50 all the way up to $10,000+. The one pictured is one of the more pricey options ($10,000), as it is made, once again, from super-rare, treated wood. It also looks fairly badass too.
Magic Valley Vapors SX350J Dual Mod 18650 – $109,000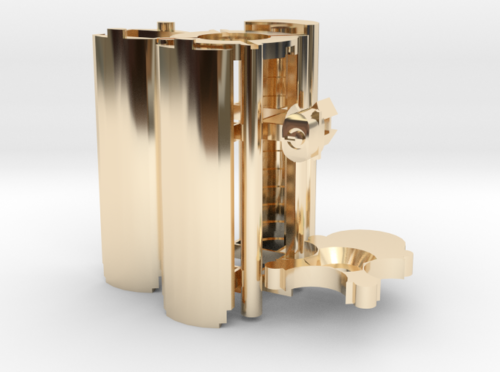 Pin
Magic Valley Vapors' 3D-printed SX350J Dual Mod 18650 vape mod is the first vape mod to cost six figures on this list. Why does it cost so much? Err… I'm not exactly sure. I think it might be made entirely out of gold which would explain why it costs more than a BMW M5.
Sofia from Shisha Sticks – $887,000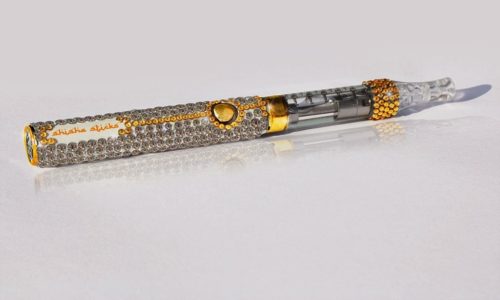 Pin
Almost a MILLION bucks for a vape pen. Yes, you would have to be completely INSANE to buy this. Mostly because it's a massive waste of money but also because it'd likely vape terribly (I mean, look at that tank!).
Either way, the thing that makes this vape pen worth almost a million dollars is the diamonds used on its chassis. It features over 200 diamonds and precious stones. But think how cool you'd look vaping it on your yacht in Monte Carlo!?
Does Price REALLY Matter When It Comes To Vape Mods?
Sorry, but it does – just as it does with most things in life. But please do not be put off by this because you don't need to spend a fortune to pick yourself up an amazing vape mod these days.
You can, and should, pay no more than $60-$80 for a solid vape mod. Case in point: the GeekVape AEGIS X retails for less than $50 and is killer set-up, as you can see below:
[ninja_tables id="12322″]
If it comes with a vape tank, then you might pay more. But keep in mind that vape tanks normally retail for $30 by themselves.
If you want our suggestions for the best vape mods around right now, please check out our Guide To The Best Vape Mods For Right Now.
In this guide you will find:
The Highest-Rated Vape Mods We've Tested
The Vape Mods That Deliver The Best Value For Money
The Vape Mods That Possess Exceptional Performance
The Best Designed Vape Mods
It is basically our A-List that we put together (and regularly update) for our readers. Alternatively, you can check out our current top picks for ultra-premium vape mods that normal people can afford (sub-$200) in the table below:
[ninja_tables id="4708″]
These are the mods we use and love – and we test A LOT of them, so to make it onto this list means they're very special indeed.
And if you want something more premium and fancy, get yourself an SX Mini G Class – this is the vape mod that Tom Hardy uses!
Drake Equation
Drake is the founder and editor of VapeBeat. He started the blog WAY back in 2015 when, upon quitting smoking, he struggled to find any useful information about vaping online. With a background in journalism and a newfound hobby on his hands, he set about creating VapeBeat – a blog all about making vaping simple to understand for new users.