5 Things You Didn't Know You Could Buy In Vape Shops
By Jason Artman • Updated: 01/14/20 • 6 min read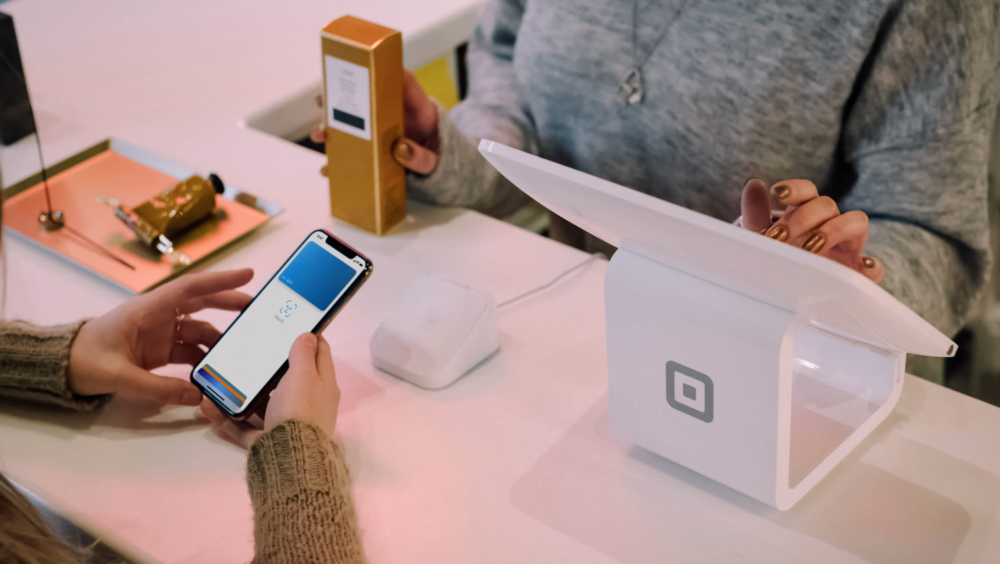 The average vaper barely scratches the surface of what his or her local vape shop has to offer. If you only go to your local vape shop when you need a bottle of e-liquid and a box of coils, you're missing out on a lot of other fun things that you could also be buying. Do you think that the vape juices, mods, and tanks on display represent everything that a vape shop has to offer? No way.
If you spend a bit of time browsing and asking questions, you're going to find a huge variety of products that you didn't even know you wanted. If your local vape shop has been in business for more than a few years, they've probably also got a stash of older products that they don't even bother displaying.
Make your next trip to a local vape shop an adventure by looking for something out of the ordinary. These are the 5 products that you didn't know you could find at your local vape shop…
#1) Many Vape Shops Stock CBD and Kratom
The American vaping industry is on tenuous legal ground in 2020. In May, the regulatory grace period that the industry has enjoyed for the past several years will end, and every manufacturer in the industry will need to have a pre-market application on file with the FDA for each of its products. Since pre-market tobacco applications are far too costly for small businesses to put together, most independent American vaping brands will disappear in May unless something changes.
Vape shops, in other words, will suddenly find themselves with almost no vaping products to sell. Right now, smart vape shops all over the country like Vapor Connection LLC in Pittsburgh are working their fingers to the bone looking for alternative revenue streams. CBD and kratom are two herbal supplements that have proven to be natural fits for vape shops, perhaps because some people choose to consume those supplements by vaping them.
Before you start checking out the herbal supplements at your local vape shop, remember that supplements are not regulated by the FDA and therefore can't be marketed with health claims. Don't ask the owner of your local vape shop whether a given supplement is good for treating a given condition; he or she can't legally answer that question. Take the time to do some reading online; you'll find plenty of published studies about CBD, kratom and other popular herbal supplements.
#2) Vintage Vape Gear
Can you believe that the vaping industry is already more than 10 years old? We've actually reached the point at which you can safely start using the word "vintage" to describe older vape gear – and if your local vape shop has been around since the beginning, there's a good chance that they still have some vintage products tucked away somewhere.
Are you a collector? Visit your local vape shop and ask what vintage vape gear they have stashed away. You might find an old ProVari by ProVape or Darwin by Evolv. You might even find an ancient cigalike from back in the day. There are dozens – maybe even hundreds – of vaping brands that have come and gone during the history of the vaping industry. Those companies' products – now relics of the industry's past – may become serious collector's items in the future. For now, though, you can still buy most of them cheaply.
Do you own an older vape tank that you still enjoy using? If the manufacturer of your tank no longer makes the coils, check your local vape shop. A vape shop that's been around for a while will likely have an enormous selection of coils for obscure tanks.
#3) Replacement Parts for Any Vaping Product
Do you have a tank with a warped o-ring or broken glass enclosure? These days, it's common for high-end vape tanks to include replacements for all crucial components. If you've already used your tank's replacement parts, though – or you've lost them – you might have a serious emergency on your hands if you break your tank and don't have another tank that you can use while you wait for the replacement part to arrive. When you need a replacement part for a tank or other piece of vaping hardware, your local vape shop is the best resource you could possibly have. Don't bother checking your local vape shop's shelves for replacement parts – ask at the counter. Vape shops often store spare parts in drawers and in other containers because the demand for those products isn't high.
Other random parts and accessories that you can often find at your local vape shop include:
Springs and buttons for mechanical mods
Battery doors and covers
Battery wrappers
Battery packs for LiPo-powered mods
Metal hardware and drip tips for tanks
Mounting screws for rebuildable atomizers
Thread lubricant
Coil winders and wire cutters
#4) Non-Mainstream Smoking Products In A Vape Shop!?
Do you still smoke from time to time even though you vape? Maybe you're not necessarily a tobacco smoker, but you do enjoy some alternative smokeables from time to time? Many vape shops actually double as smoke shops because, ironically, the legal future of the tobacco industry is much more secure than that of the vaping industry. In addition, many vape shops were primarily tobacconists before vaping exploded in popularity.
Some of the unusual smoking and tobacco products that you may find at your local vape shop include:
Loose tobacco blends for pipe smoking, cigarette rolling or dry herb vaping
Non-tobacco herbal cigarettes and smoking blends
Imported cigarette brands
Swedish snus and other non-combustible tobacco products
Wood and glass pipes for tobacco or herb smoking
#5) Dry Herb and Wax Vaping Products
Dry herb vaping isn't just for cannabis. You can also vaporize loose-leaf tobacco in a dry herb vaporizer, and that option might become very appealing to you in May if all of your favorite e-liquids suddenly become unavailable. Just like tobacco smoking, dry herb vaping has no legal issues – except for those that already govern the tobacco and cannabis industries – and isn't going anywhere.
You just need the right type of vaporizer to use them; check out my #1 picks for dry herb vaporizers right now.
Many people are likely to give tobacco vaping a try in May, and it's likely that you can find everything you need to get started with tobacco vaping at your local vape shop.
Jason Artman
Jason Artman is the owner and author of eCig One. A professional freelance writer and SEO consultant with more than a decade of experience, Jason works with vaping companies around the world to increase their targeted web traffic and improve their revenue.