The WOTOFO LUSH PLUS RDA is cheap, brilliant, and easily one of my favorite RDA tanks of all time…
---
I have A LOT of RDA tanks and some of them were downright expensive, but quite a few of them pale in comparison to the Wotofo Lush Plus RDA which is easily one of my favorite RDA tanks of all time.
If you do your research online, you'll see plenty of vapers talking about the Lush Plus RDA. You'll see that they love the flavor, the deck, and living with the tank. And they're all spot on as well – this RDA rocks.
Not only is it super-cheap compared to higher-end RDAs, but it also delivers some of the best flavor around.
I have about 20 RDAs at the moment, a few of which are $100+ setups, but I keep coming back to the Lush Plus RDA.
And while the Lush Plus RDA is NOT included in our Best RDA Tank Guide, it used to be – back in the day.
Do not let this put you off, though…
It really is unlike anything else I own. The airflow is stunning, the flavor is immense, and no matter how many new RDAs, Sub Ohm Tanks, or RTAs I get or acquire, I still come back to it all the time.
I cannot ever see a period of my life where I won't use this RDA; it really is that good.
Why? Simple: here are six points on why I think every RDA lover should have the Lush Plus RDA in their life.
WOTOFO LUSH PLUS RDA – Price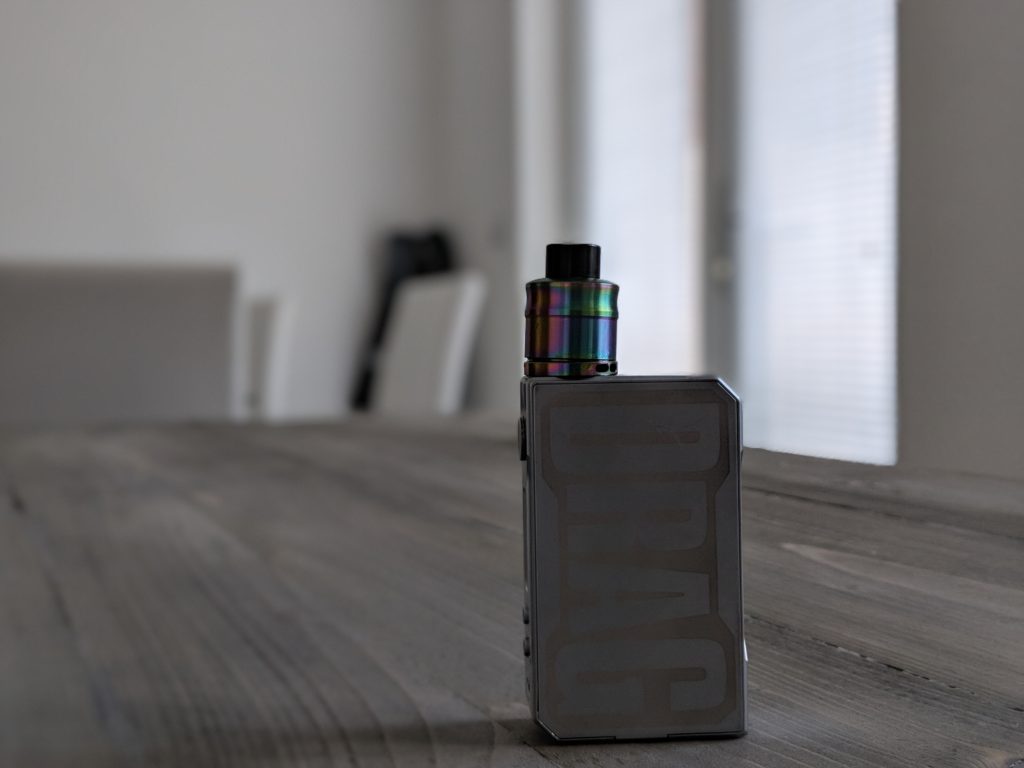 Depending on where you look, you can pick up the Wotofo Lush Plus RDA for less than $30. If you go to Element Vape, however, you can grab one for JUST $14.99!
Normally, for an RDA of this quality, you'd be looking at at least $30 to $50, so in this respect, the Wotofo Lush Plus RDA offers up some pretty impressive value for money.
If you're new to RDA tanks and are interested in testing the waters, so to speak, the Wotofo Lush Plus RDA is definitely a great place to start your journey.
WOTOFO LUSH PLUS RDA – Flavor
If you're using an RDA, you're using it for one thing and one thing only: flavor. Well, good news: the Wotofo Lush Plus RDA delivers in this regard in SPADES.
I still remember the first time I set it up and used it; the flavor – I think I was running Why So Cereal by Cloud Freaks – was off the charts, almost as if I was experiencing the E Juice for the first time.
I knew then that the Wotofo Lush Plus RDA was special. And now, a good 18 months later, it is still delivering the goods.
WOTOFO LUSH PLUS RDA – Ease of Use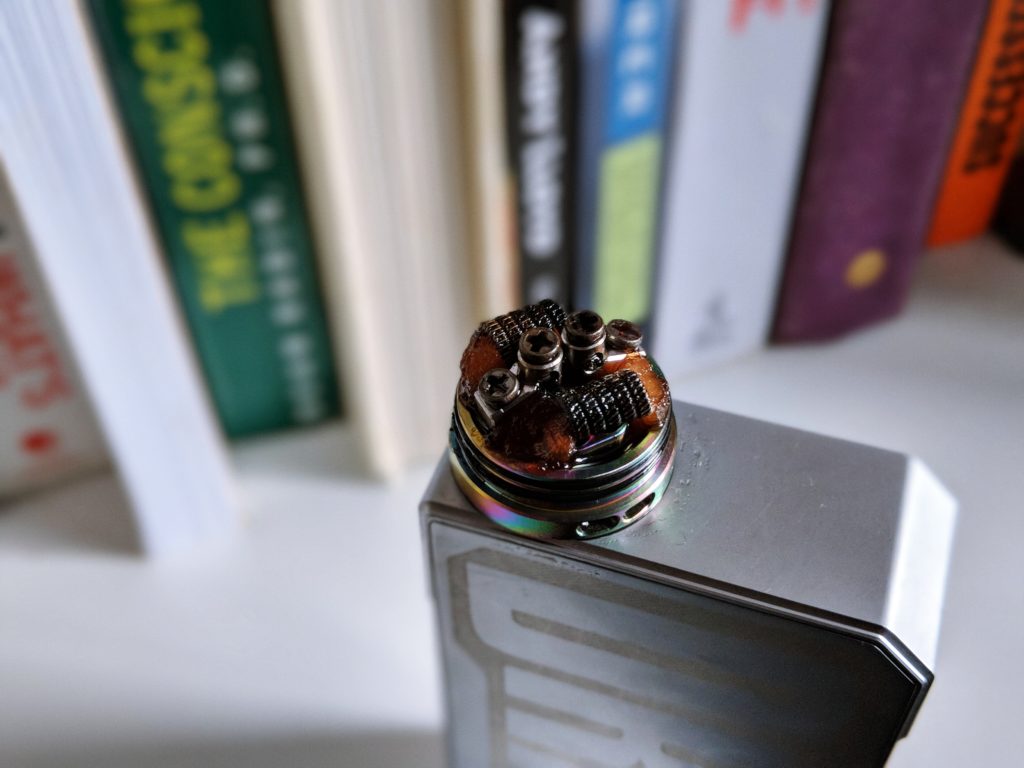 I really wasn't sold on the design of the Wotofo Lush Plus RDA when I first unboxed it. It just looked like a weird-colored chimney to me.
But I was wrong. Dead wrong. The design of the Wotofo Lush Plus RDA is completely deliberate (more on this later, though).
The Wotofo Lush Plus RDA is built like a tank as well; it looks and feels sturdy and inside you have plenty of space to run MASSIVE dual-coil setups. The juice wells are nice and deep as well.
I really like the split post build deck and that it uses proper screws that you don't need a proprietary screwdriver to secure in place. Basically, the Wotofo Lush Plus RDA is kitted out like a champ and, when it's all set up, it vapes like one too.
WOTOFO LUSH PLUS RDA – Performance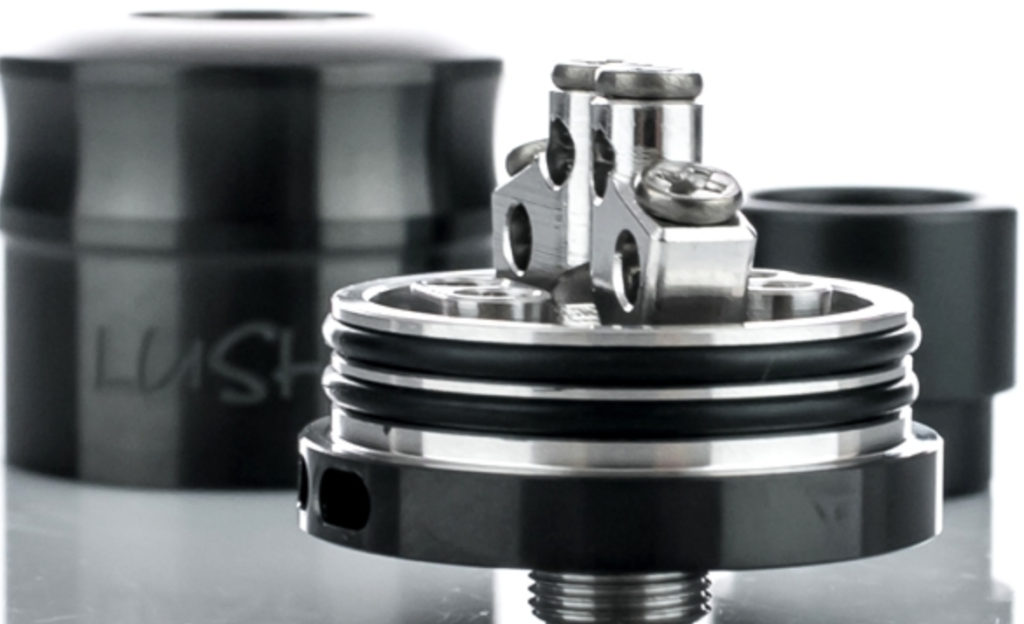 The Wotofo Lush Plus RDA is such a solid, reliable performer. I run it for weeks at a time and never have any issues whatsoever. It's great to build on, great to vape on, it doesn't get too hot, and the clouds and flavour it kicks out are superb.
And it does all this for way less than 30 bucks. Epic stuff, indeed.
WOTOFO LUSH PLUS RDA – It NEVER Leaks
A lot of my RDA tanks leak, not as much as my RDTA or RTA tanks, but not far off. The Lush Plus RDA, however, is in a class of its own when it comes to not leaking.
Whenever I'm running this tank, I never have to think about it leaking whilst in my pocket. I just know it won't, I trust it. Even when I'm wearing expensive jackets. I know it's all good, so long as I respect the limits of its juice wells.
It doesn't hold as much E Juice as my Dead Rabbit RDA, but the flavor – controversial, I know – is better on the Lush Plus RDA. I also prefer the airflow; I love its ever-s0-slightly restricted nature.
What I like most about the Lush Plus RDA, though, is that once you're set up and running it, there are never any surprises; no random leaks, no floods in your pocket, no random dry hits, no connectivity issues. Nothing. It just works. All the time.
WOTOFO LUSH PLUS RDA – Awesome Airflow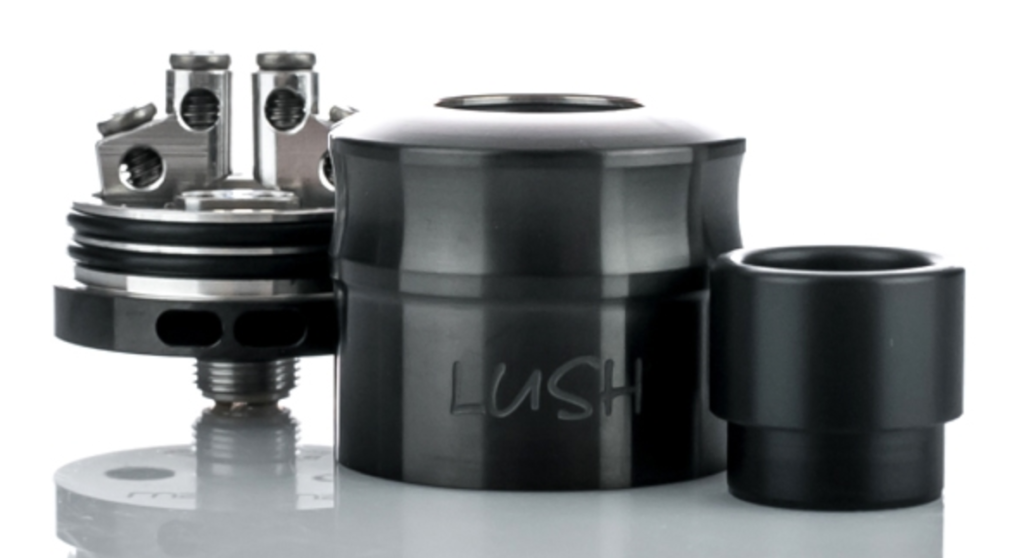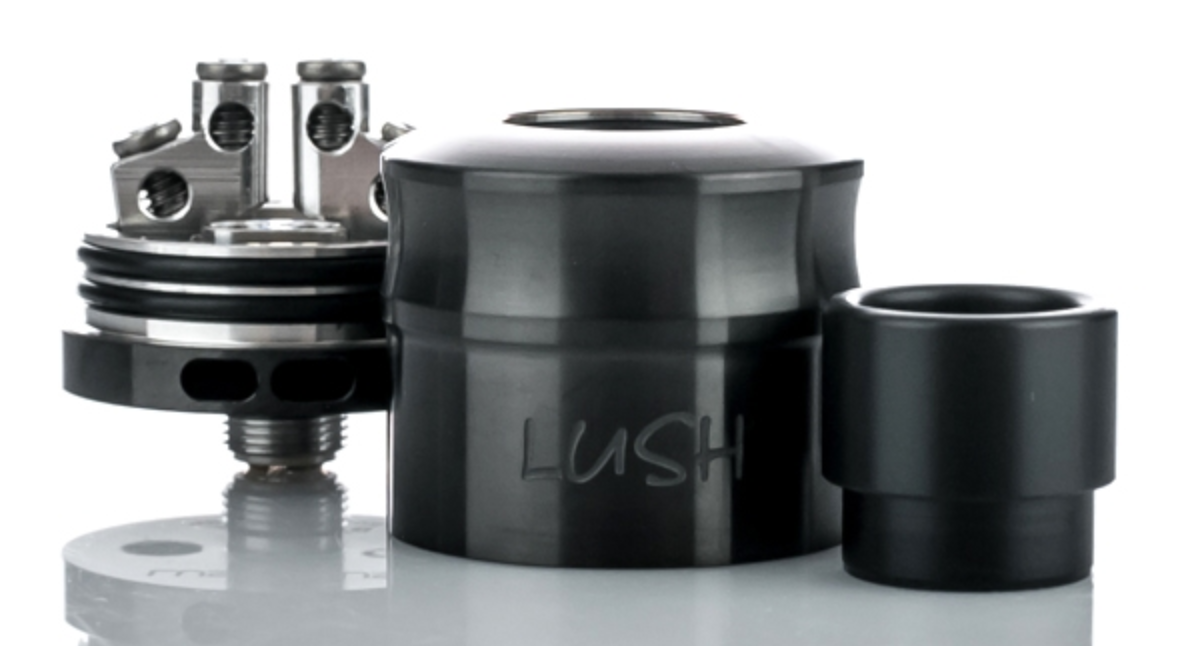 The airflow on the Wotofo Lush Plus RDA is also brilliant, though it does take a bit of getting used to, as it is fixed (i.e. there is no variable air slots on the side).
At the bottom, you'll find two air flow slots. When you draw on the Lush Plus RDA, air is sucked in here and passed through the dual 3mm slots directly below the coils. After this, the vapor and cooled air make their way up towards the business end of the tank and into your mouth.
The resulting hit is smooth, cool, and always jam-packed full of flavor. The Lush Plus RDA doesn't have that wide-open-vape-kinda-feel, it's more focused than that, and I personally really like it.
For overall flavor and simplicity, the Wotofo Lush Plus RDA is, IMHO, very difficult to beat. Even nowadays. If you don't already own the Wotofo Lush Plus RDA, do yourself a favor and pick one up right now. You will not be disappointed.
[letsreview]
You Can Grab The Wotofo Lush Plus RDA via Element Vape Right Now For Just $14.99 – Down From $34.99
Drake Equation
Co-founder and Editor of VapeBeat. I make the words.