Hellvape Fat Rabbit Solo Review: Just Another Rabbit
By Red • Updated: 04/06/22 • 5 min read
While many may feel that the Hellvape Fat Rabbit Solo is just another cash grab effort from Hellvape (and I agree somewhat), the absolute truth is that is a good progression for the range. That aside, it does have its fair share of issues.
---
Hellvape Fat Rabbit Solo Verdict – 64%
Seven (maybe more) different products, all under the same line and all fairly similar to each other, it's no surprise that less people are paying attention to the Dead/Fat Rabbit range of products from Hellvape. Designed and popularized by Vaping Heathen way back, the original Dead Rabbit was an amazing RDA that offered an easy to build deck and unrivaled performance. The Dead Rabbit RTA followed shortly after and was less spectacular. Each product following from there got slightly worse each time until we reached the Dead Rabbit V3 which saw a host of changes for the better. Now I'm not saying they were horrible but beating the OG Rabbit was a task that was always neigh on impossible.
So why would Hellvape keep trying and why do they feel we need a single coil version of an RTA that wasn't well received? Simple, money; business is business after all. Thankfully, the Fat Rabbit Solo isn't complete trash.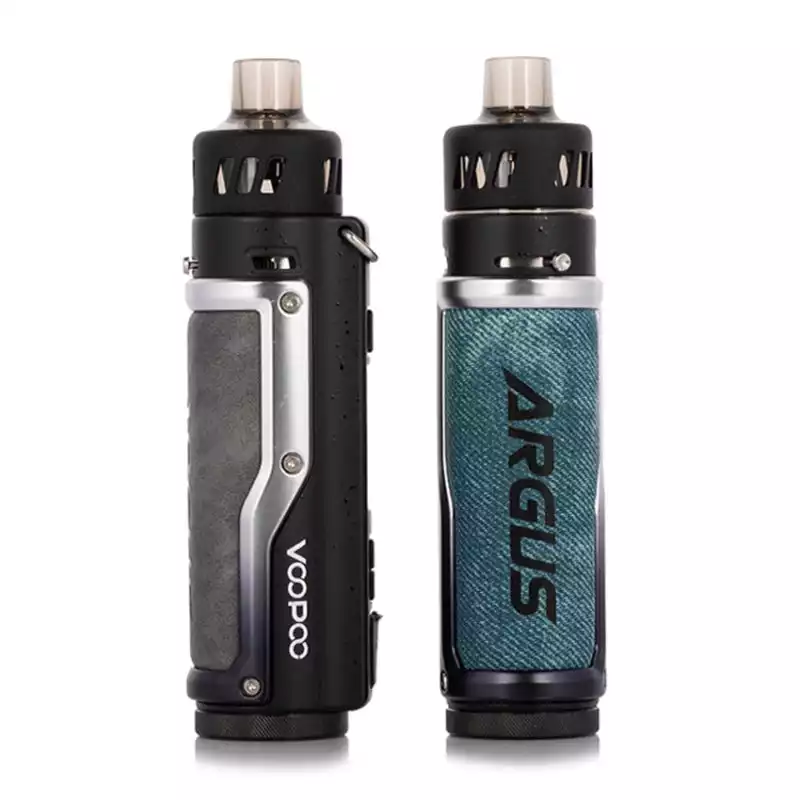 Voopoo Argus PRO
If you're a fan of the current Voopoo Drag series, but not sold on the aesthetics, the Voopoo Argus Pro is right up your alley. Unfortunately, it's just a little too similar to the Drag S for me to recommend it as an additional purchase and even over the Drag S for that matter.
Pros:
Shock, dust, and weatherproofing

Unbeatable performance

USB-C charging

Overall build quality is solid
BEST USA DEAL
BEST UK/EUROPE DEAL
We earn a commission if you click this link – commissions help keep this site going.
---
Design
Hellvape, ironically, like to do things differently and you will likely be caught off-guard by the dual airflow design, but we'll get into this later. Other than the strange AFC setup, the Solo RTA looks like any other Rabbit styled RTA from Hellvape. Plain, but acceptable. There's nothing that really grabs you aesthetically but, it's not ugly either.
The Hellvape Fat Rabbit Solo RTA is 25mm in diameter with a postless single coil deck. It's bottom airflow and comes in the usual colour range you would expect. That's about the gist of it, but the airflow, while not unique, gets quite interesting.
Airflow on the Solo is controlled by two stacked AFC rings, one which provides a smooth honeycomb flow and a slightly more turbulent slotted airflow. If you like tinkering, this is a great way to try a marriade of airflow options for the perfect vape for you. Some, like me, set and forget airflow, so the novelty wears of quickly.
Disassembling the deck (good luck on your first try) reveals what appears to be an overly complicated setup with the build deck sitting directly below the tank section and airflow coming from way down the bottom. It appears to be a recipe for horrid airflow, but somehow it works without being overly turbulent.
The Fat Rabbit Solo holds only 4.5ml of juice; for a 25ml single coil tank, I would have liked to see at least 5ml with straight glass. Popping on the awful bubble glass nets your 5.5ml, which is still too little for such a big tank.
Being a DTL tank, a plain black 810 drip tip sits atop the quarter turn top cap. Thankfully it's not proprietary because holy dreary plastic Batman is it plain!
Performance
The problem with any Hellvape tank is that it will always be compared to the original Dead Rabbit, a magnificent RDA even on the worst of days. Easy build deck, great airflow and phenomenal flavour, the Fat Rabbit Solo sure has its work cut out for it.
Let's be real, the Fat Rabbit Solo does not quite reach the flavour of the Dead Rabbit, it is an RTA after all and neither is it as easy to build on but, keeping in mind this is an RTA, performance overall is satisfactory.
The build deck works on the same principle, simply cutting your leads and dropping then into the slots and tightening them up, but I did find getting the correct length to be a bit of a headache. Getting the wicking right is where it got even harder and I had inconsistent results.
When you do manage to get it built just right, the flavour is above average; not RDA levels, but good enough to be enjoyable.
The dual airflow system, one for bottom, one for side airflow, while gimmicky, offers a host of configurations for the tinkerers and can be dialed in just so. Will you be changing airflow consistently though? Probably not. Wide open, it's smooth and very, very open, especially for a single coil RTA. Closed down, definitely not recommended as it gets whistely and turbulent.
Overall, I'd rate the performance lower than the Dead Rabbit, but much, MUCH higher than the original Fat Rabbit or Dead Rabbit RTA. Not a bad place to sit in the lineup
Specs:
Size: 25mm x 55mm
Weight: 70g
Juice Capacity: 4.5ml
Materials: Zinc Alloy
Hell Vape Fat Rabbit Solo Conclusion
I'm not sure where I stand with the Hellvape Fat Rabbit Solo. While it has decent flavour and a unique airflow control system, it's just too cumbersome to build on and just a tad too plain.
If you're a massive Rabbit fan, sure, the Solo will suite you fine, but if you're after a solid single coil banger, there are better options around.
Red
Internationally published journalist and reviewer, unofficially certified vape connoisseur. MTL, DTL, RDTL, Red takes it any which way