The Best Pod Mods 2020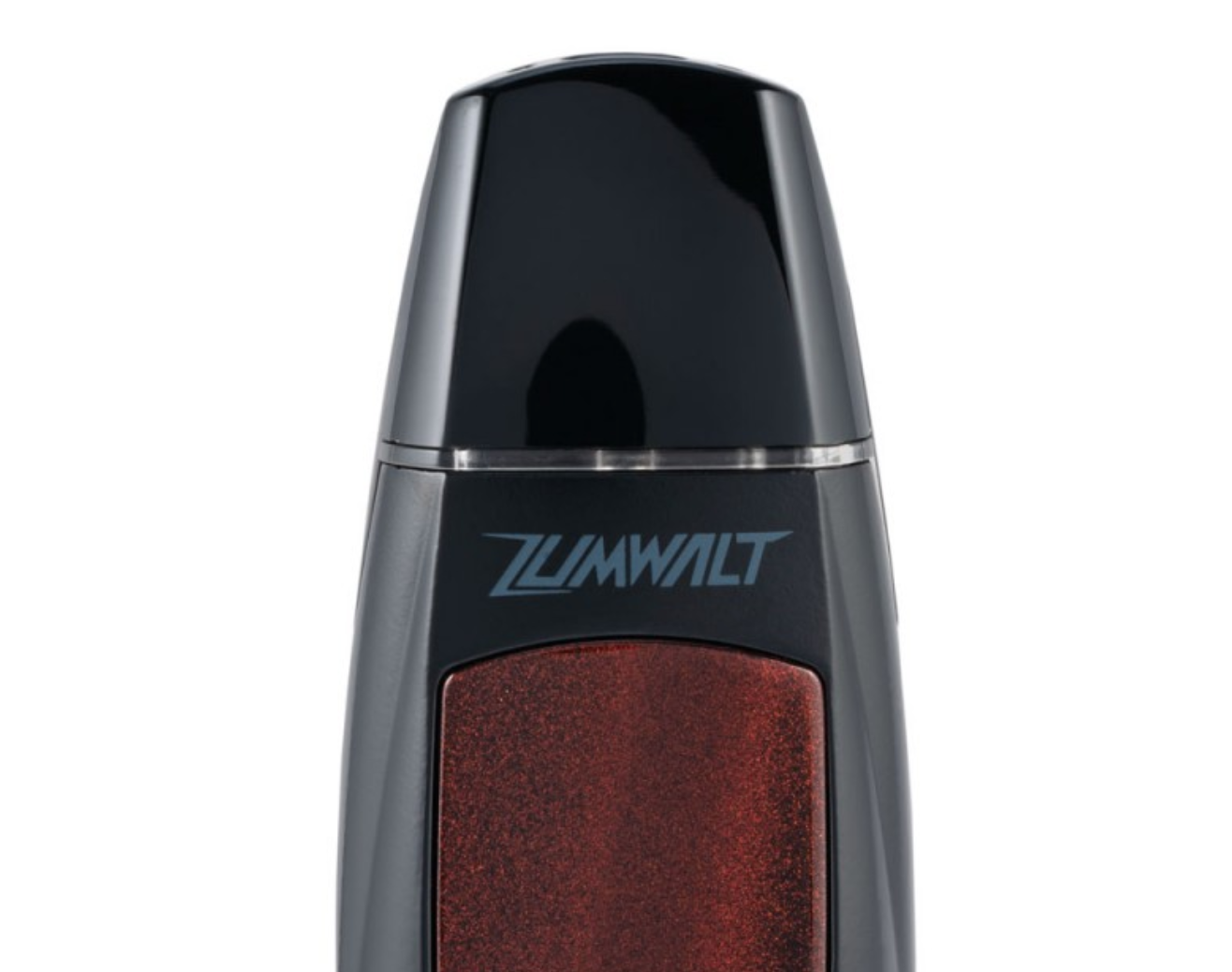 UWELL is known for making some pretty epic tanks. Valyrian, anyone? But it has on occasion knocked out some other cracking hardware too. The UWELL Zumwalt is a great example of this. Late to the party, but packing plenty of heat, the Zumwalt replaces the UWELL Caliburn which was banned from sale in the US.  
Why? Because it looks utterly badass, it vapes like an absolute champ with brilliant flavor and a nice-n-tight MTL draw. Chuck in very good battery life and an ultra-portable, ultra-pocketable design and you're in a very good place.
I am a HUGE fan of this device, having picked one up back in April. Since then I have been using it daily. The Zumwalt is by far the most impressive pod mod release of 2020 so far. File this one under AWESOME.
Why You'd Buy This Pod Mod:
Awesome Design

100% Refillable

Great Coils, Loads of Flavor

Brilliant MTL Draw

Decent Battery Life
---
#2) The Mi-Pod
For me, the Mi-Pod is the best pod mod on the market right now. It's 100% refillable, the coil heads are great and last a long time, and the device itself looks totally badass.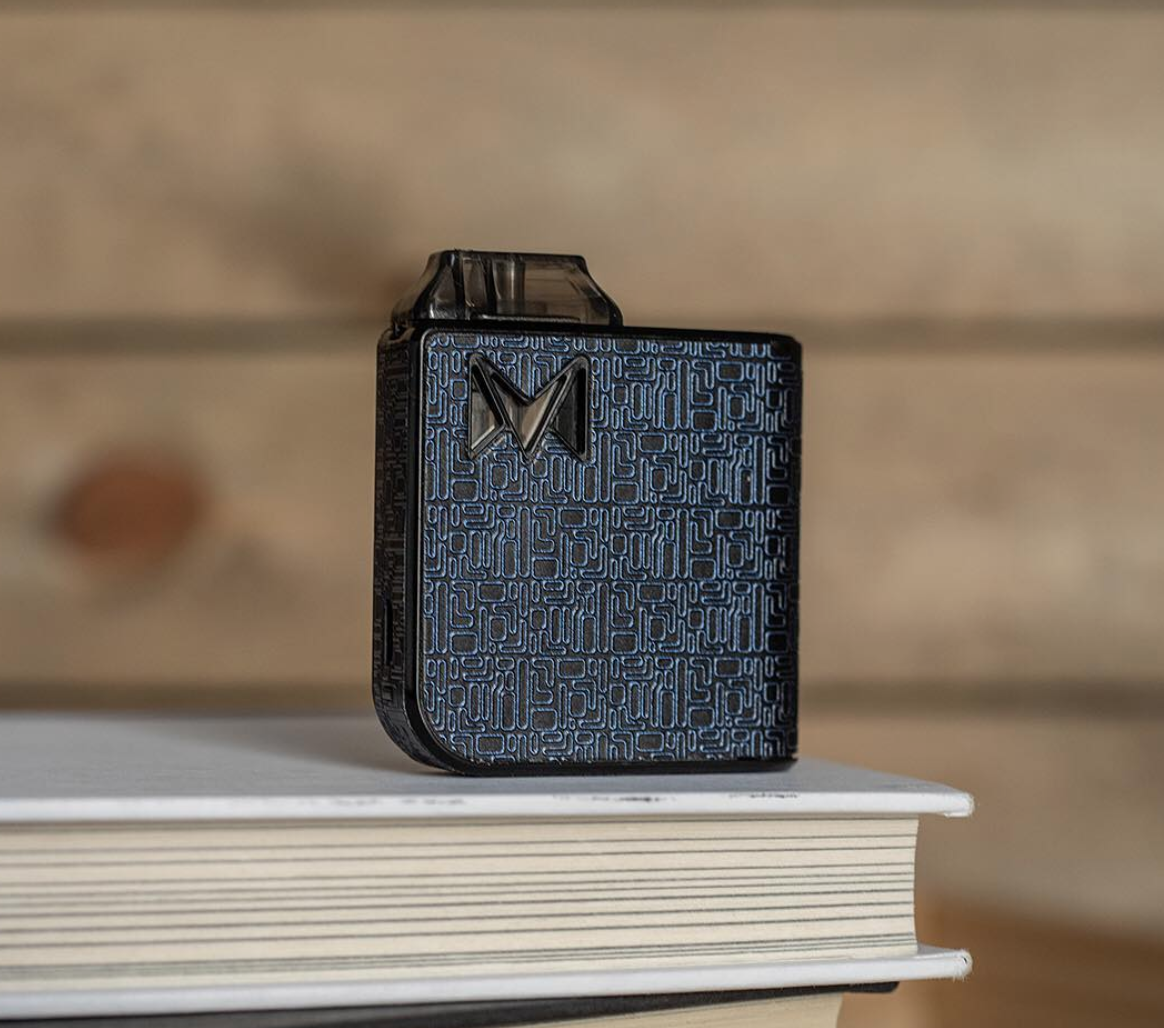 If you want a great-looking pod mod that's insanely portable, has decent battery life and produces great vapor and flavor, the Mi-Pod is just about the best in the business right now. The Uwell Caliburn AK2 is near identical if you want something newer.
I use mine all the time. It's become my de facto pod mod, the device I take out with me on nights out or long(ish) drives.
It fits pretty much anywhere and it's super-reliable.
Why You'd Buy This Pod Mod? 
Great Design, Unique Looks
It's Refillable 
Great Flavor – Nice and Precise 
Decent Battery Life
---
#3) Lost Vape Orion
If you're feeling flush and don't mind spending a little more cash, the Lost Vape Orion is the one to go for. It's powered by EVOLV's new DNA Go chipset, which is just about the most advanced pod chip in existence right now.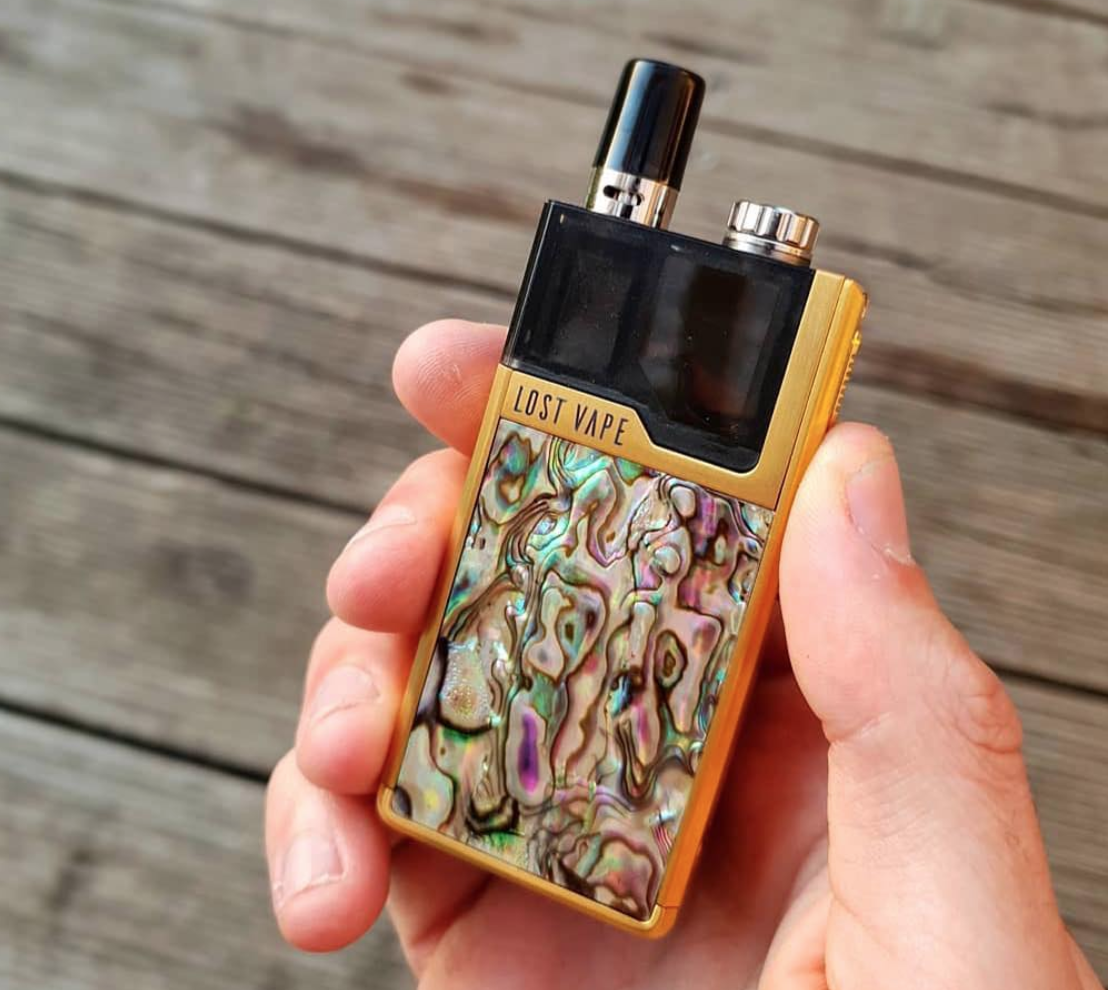 Battery life is brilliant and so too is the flavor and overall performance. The only downside to this device is that it costs quite a bit more than the other pods on this list.
Oh! And Lost Vape doesn't sell it with a coil either; you have to buy them separately, which is a bit rubbish.
Other than that, the Lost Vape Orion is HUGELY impressive. Probably the best pod mod to date, just as long as you can stomach the price tag.
Why You'd Buy This Pod Mod Vape? 
It's The Most Advanced System On The Market
It Looks Amazing; Excellent Build Quality 
Vapor Production & Flavor is Exceptional 
Coil Heads Last AGES
Very Good Battery Life
---
#4) SMOK Nord & SMOK MICO 
SMOK's had a rough few years, while many of its peers have grown and grown. The company produced a slew of sub-par products but now seems to have gotten its ass in gear with the SMOK Nord and SMOK MICO, two rather exceptional pod mod vapes.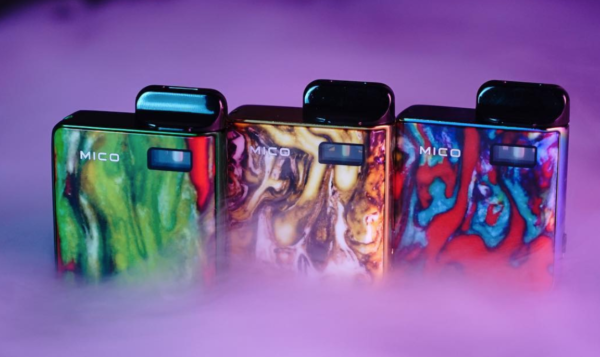 I've included both in one section because they're very similar. The major differences – size and battery – are covered in detail inside our SMOK Nord vs SMOK MICO comparison post. Both are excellent options, though the Nord does have bigger pods and better battery life.
In terms of raw power and performance, both are equally matched. The Nord and MICO will both run MTL and Sub-Ohm coils. They both hit like a freight train, and both devices' coils last a good long while – weeks at a time between changes.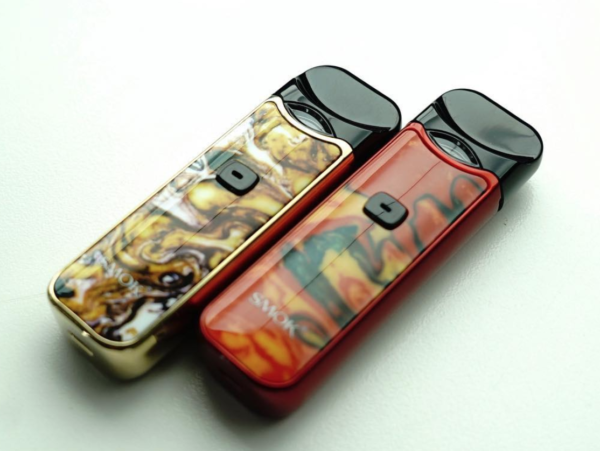 The ONLY thing you have to consider when looking at the Nord and the MICO is A) how they look and which you prefer the look of, and B) whether battery life is important to you. If it is, the Nord is the one to go for.
---
#5) Aspire Breeze 2
The Aspire Breeze 2 is a little bigger than the other pod mods on this list, but that's OK because it is one hell of a pod vape. The styling, the finish, the battery life, the way it vapes – all are very, very good.

The 0.6ohm coil heads are the ones to go for; the 1.0ohm heads can be a little wonky in my experience. On top of this, you have all-day battery life and great vapor/flavor production.
The Aspire Breeze 2 is one of the most popular pod mods around right now, and once you try it for the first time, you will know why. It does everything right and seldom makes a wrong move.
Excellent stuff across the board, basically.
Why You'd Buy This Pod Mod Vape? 
Great, Robust Design 
Excellent Battery Life (All-Day) 
Great Flavor & Draw
Simple To Use & Run
Decent Vapor Production
Great Coil Heads (Especially 0.6ohm)
---
Pod Mod Vape Systems | Things To Keep In Mind
You'll notice that I didn't include JUUL in the list above.
The reason for this is simple: running a JUUL costs a lot of money because it is a closed system.
In order to vape on a JUUL, you need JUUL pods, and these cost $15.99 for a pack of four.
Each one lasts about 200 puffs.
And when you do the maths, things start to get pricey.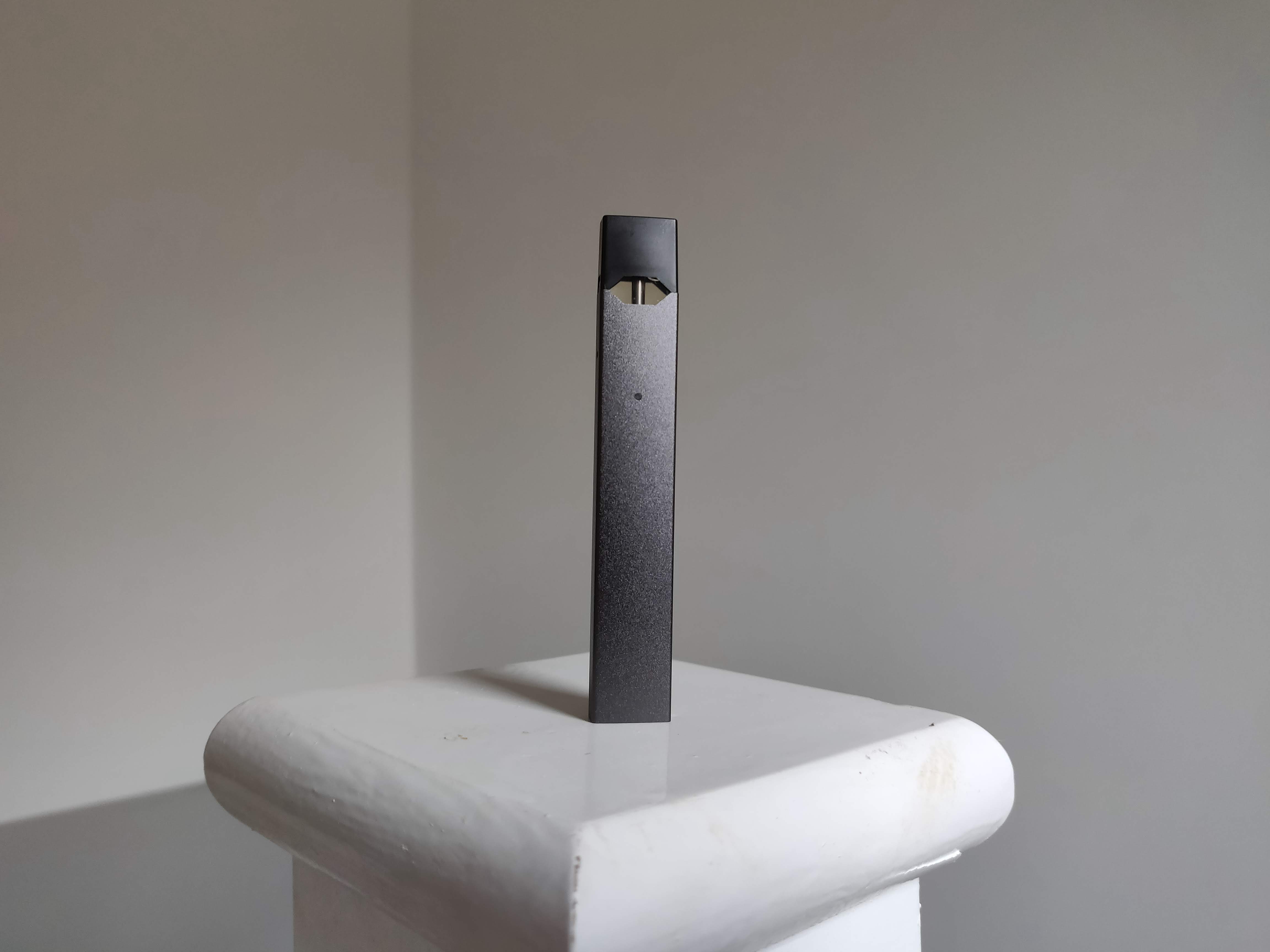 JUUL is great if you want to get off cigarettes right away and you want something super-simple.
In this context, the JUUL is decent. But I do genuinely prefer the models mentioned above.
They are open systems, meaning you can refill the pods with your own E Juice, and this makes them way more cost effective.
JUUL isn't cheap either; a starter kit will set you back $34.99 and while you can save money on JUUL pods by signing up to JUUL's auto-ship program (15% per order), you're still going to be better off with an open system vape.
What About Nic Salts E Juice…
You don't HAVE to run Nic Salts E Juice inside a pod mod, but it is the only type of device you can, so you might as well.
Nic Salts E Juice is stronger, 20-50mg of nicotine, and the big idea is that you need to vape less – though this isn't always the case.
My favorite Nic Salts E Juice brands are, again, few and far between – here's my current top picks for right now for the best-tasting nic salts juice
Whenever I'm using a pod mod, I like to have it loaded with Nic Salts – it just makes more sense when you're dealing with smaller batteries.
Anything Else I Need To Know?
Nope, that's about it!
But if you want to see the Best Pod Vapes Table again, simply click here to go back to the top of this page…
My picks for the best pod mods are listed at the top of this article; they're all excellent devices that really do delivery great performance and excellent value for money.
If you're interested in Nic Salts, check out my guide on my current #1 favorite Nic Salts brands right now.
Happy vaping!