Best Nic Salt Juice For Vaporesso XROS 3 [2023 Edition]
By Christopher Horton • Updated: 04/30/23 • 2 min read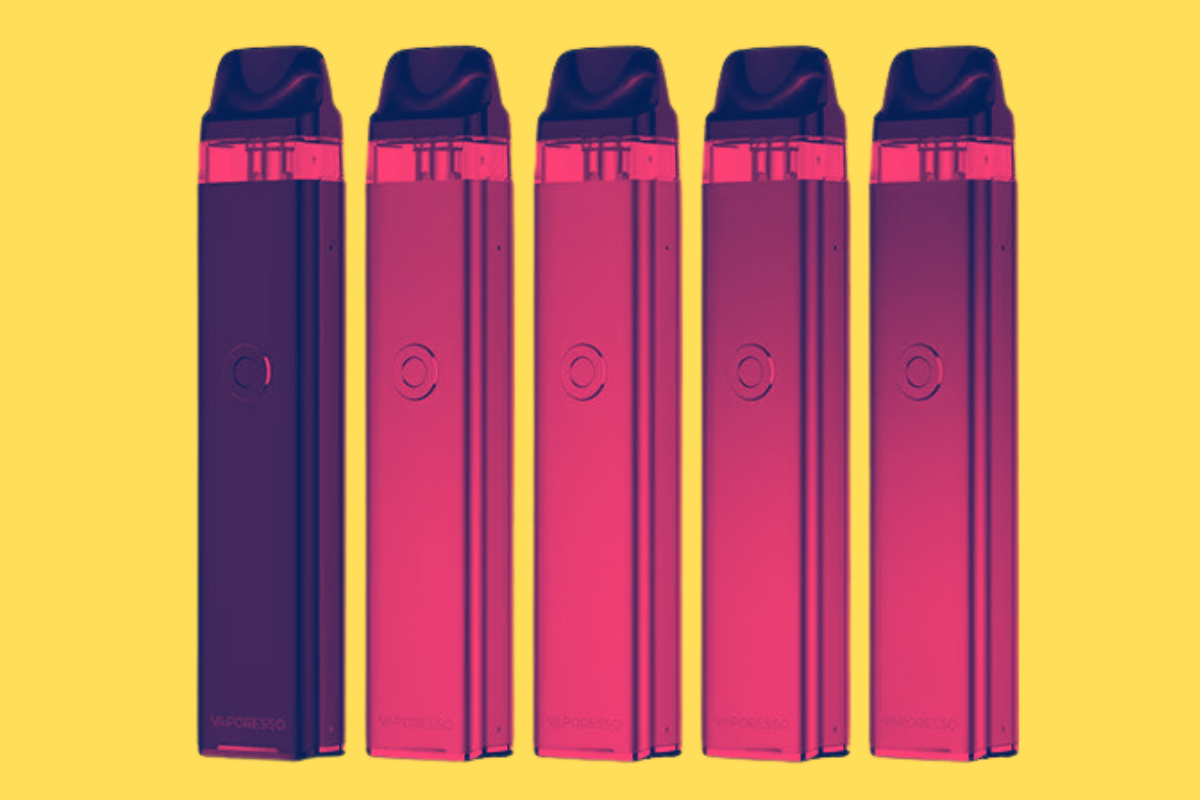 Are you looking for the best Nic Salt juice to pair with your Vaporesso XROS 3? Look no further – here's the best nic salt juices from the best brands right now…
---
The Vaporesso XROS 3 has taken the vaping world by storm, and for good reason. It boasts a sleek design, powerful performance, and exceptional flavor delivery.
However, finding the perfect Nic Salt juice to complement it can be a daunting task. That's why we've done the research for you and compiled a list of the best Nic Salts juice for the XROS 3.
Nicotine salts, or "Nic Salts" for short, have gained immense popularity among vapers due to their ability to deliver a smoother throat hit and faster nicotine absorption.
This makes them an ideal choice for those who are trying to quit smoking or simply looking for a more satisfying vaping experience.
The Vaporesso XROS 3, with its adjustable airflow and mesh coil technology, is specifically designed to cater to Nic Salt lovers. As a result, finding the right e-liquid can make all the difference in your overall satisfaction.
Whether you're a fan of fruity flavors, crave an icy menthol kick, or desire a rich, dessert-inspired e-liquid, our list has something for everyone. So, without further ado, let's dive into the world of the best Nic Salts that will take your XROS 3 experience to new heights!
Best Nic Salt Juice For Vaporesso XROS 3
Yami Vaper
For flavor and overall lushness, you really cannot go wrong with Yami Vaper. Yami does a range of stunning award-winning Nic Salts vape juices. My personal favorite would be Taruto. But they're all worth sampling.
Flavors:
Yami Vapor Icy Trio – Icy Trio by Yami Vapor brings a refreshing and exhilarating experience to your palate. This vape juice is a blend of strawberry, kiwi, and lychee, perfectly balanced with a cool menthol finish. It's like a burst of summer fruits with an icy kick that keeps you refreshed and satisfied.
Yami Vapor Juusu – Juusu by Yami Vapor is an artful blend of crisp apples, sweet peaches, and Asian lychee. This juice delivers a balance between sweet and tart, offering a unique fruit medley that's both exotic and familiar. It's a crisp, clean vape that's perfect for any time of day.
Yami Vapor Taruto – Taruto is Yami Vapor's tribute to one of the world's most popular desserts. It's a rich and creamy custard flavor, reminiscent of a Portuguese Egg Tart or a Japanese baked dessert. It's sweet, creamy, and just a bit eggy, creating a complex and satisfying flavor profile that dessert lovers will adore.
---
Glas E-Liquid
Glas makes some of the best quality vape juice on the market. Its Butterscotch Reserve flavor is the best RY4 tobacco flavor I have ever tried. Period. Glas also does plenty of dessert and fruity flavors too, so there's something for all palettes.
Flavors:
---
Naked 100 E-Liquid
Naked 100 is a proper OG brand. It has been making juice for as long as I can remember – and I was around right at the beginning of the market. You have a HUGE range of flavors to choose from, ranging from exotic fruits to wicked menthol blends. We love Naked 100.
Flavors:
---
Candy King
For straight-up sweet, moreish nic salts vape juice, Candy King is the MVP. It does a range of flavors based on popular candy flavors and it is a firm favorite of vapers all over the globe. I love its Hard Apple and Gush – they're incredible.
Flavors:
---
Christopher Horton