STOP Googling "vape juice discounts" and looking for a great deal on your next vape juice order! We got you covered…
---
Finding new vape juice isn't a problem (not yet, anyway). The hard part is finding great vape juice at great prices. This is where things get tricky because for premium brands you will be premium-money – this is just basic economics.
But this is 2020 and economics doesn't always have to dictate things. I mean, it's not like economics helped us avoid the subprime crisis, right? That's why when we set up the VapeBeat Juice Store, we decided to make year-round discounts a mainstay. Why? Because that's what people want! Good quality vape juice that is made in the USA and sold at great prices.
OK, so what about these vape juice discounts then? Well, as it stands, we have quite a few different options when it comes to vape juice discounts (please note: we ONLY ship inside the USA). And they are as follows:
BOGO (Buy One Get One Free) – This one is pretty straight forward. When you buy one vape juice, you get the other one free. So if you buy one 120ML bottle of vape juice, you get the second free. If you buy two you get two free, and so on… Go to the VapeBeat Store > pick your vape juice > and use the code: BOGO at checkout (make sure you buy in multiples of two, though or else it won't work!)
Bulk Vape Juice Discounts – A lot of our regular customers wanted a way to buy their favorite flavors in large quantities, so we came up with some bulk vape juice discounts. To get these, simply click here and we'll send the codes over (you can get up to 2400ML!)
15% OFF First Order – Interested in trying our vape juice, but don't want to commit to a massive order? No problem – use the code: VAPEBEAT15 at checkout and you'll get a 15% discount on your first order. Simples!
The 150ML for $0.45 Offer – This is the most popular introductory offer we've ever done. And it's easy to see why. You can get up to 150ML of vape juice for just $0.45! Or, if you'd prefer, 1X30ML bottle of vape juice for $0.09! All you have to do is go to the store pick your five vape juices and use the code: MAX5 at checkout.
Do Us A Favor? Share These Deals With Your Friends! 
[social_warfare]
That's four EPIC options for buying discount vape juice – four! Most places only do 10% off and even then, it's usually limited to certain periods during the year. With our vape juice discounts, you have four ways to save on vape juice and/or stockpile a huge amount of juice for hardly anything at all…
Oh, and the BOGO code works on our CDB vape juice line too!
What's the catch? I can hear you thinking about it! There isn't one. We love vaping, we love our readers, and we wanted to create a retail experience that reflects our core values – quality and value for money. When we built our vape juice store, we simply applied these values to our marketing and came out with these discounts.
Is Our Vape Juice Any Good?
Let's put it this way: we launched the VapeBeat Juice Store in January 2019 and, just a few months later, we had over 100 5-Star reviews. At the time of writing, almost 12 months later, we now have over 1500+ 5-Star reviews from our growing base of customers.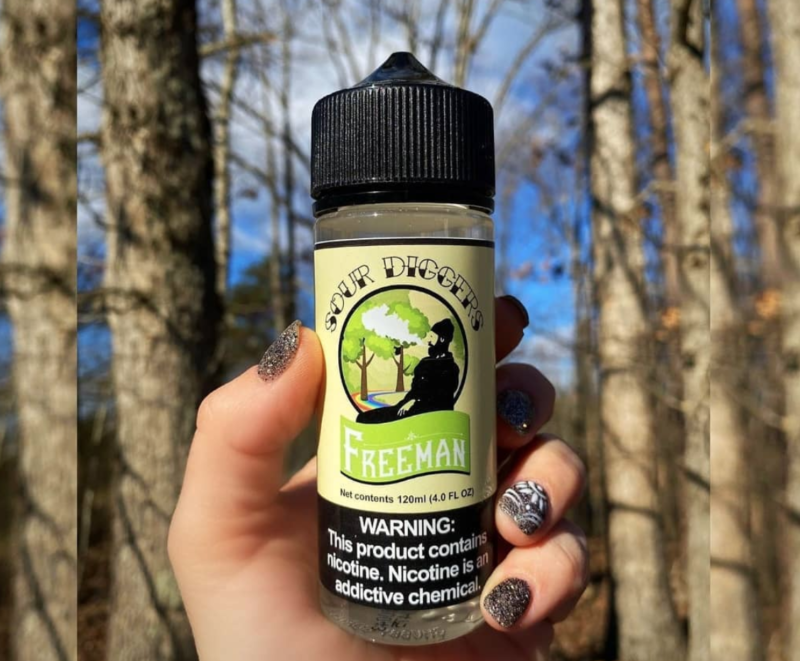 Our vape juice is 100% USA-Made and 100% diacetyl-free. We have tons of flavors – from tobacco blends to dessert flavors and fruits as well as everything else in between. Need CBD vape juice? We got that too. Ditto Nic Salts Vape Juice (though we can't do discounts on these, sadly).
What about the most popular vape juice flavors in our store? One of the benefits of owning your own store is that you get to see what the most popular vape juice flavors are. Our current top 15 most popular vape juices are listed below with a little description of each one:
My personal favorite vape juice from our store would have to be TrailBlazer; it's a tobacco peanut butterscotch blend (an exotic RY4, essentially) that is utterly divine! I've been vaping this stuff pretty much none stop for the majority of 2019.
Whatever you're looking for, though, we got pretty much all the major bases covered, flavors-wise – from fruits to desserts, tobacco, and sweet vape juices.
For a more detailed breakdown, as well as reviews and comments from our users, visit the VapeBeat Store and have a look for yourself.
Drake Equation
Co-founder and Editor of VapeBeat. I make the words.