And then I found it: it's called TrailBlazer and it is by far and away one of the best vape juices on the planet right now!
---
Every now and then you hit a wall when it comes to vape juice flavors. You overdo the sweet ones, then switch to a fruity number for a break. Then it's back to the sweet vape juice. And the cycle continues. This is what I did for ages. And then I got thinking: what do I actually want to vape? Is there something I hadn't tried?
Turns out there was. I regularly spend ungodly amounts of money on premium peanut butter which I eat by the spoonful almost every day without fail.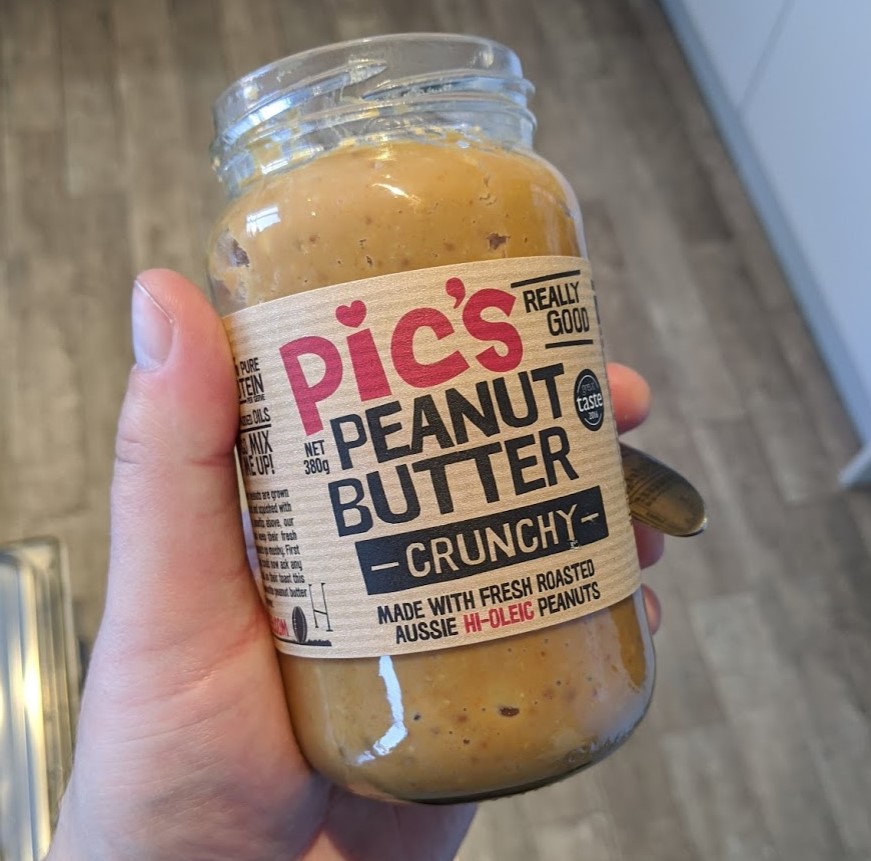 But despite this, I'd never once vaped a peanut butter-style vape juice. I didn't even know if they existed. Turns out they do exist – and there's quite a lot of them. I tried a few but wasn't impressed. And then I found TrailBlazer – my desert island vape juice!
TrailBlazer Vape Juice – AKA The Best Peanut Butter Vape Juice In Town!
When I was putting together the VapeBeat Juice Store, I knew exactly what I wanted and how I wanted it to work. I also knew that I wanted a high-quality peanut butter vape juice front and center. It didn't take me long to cut a deal and get my favorite added, along with a bunch of other flavors from the same supplier.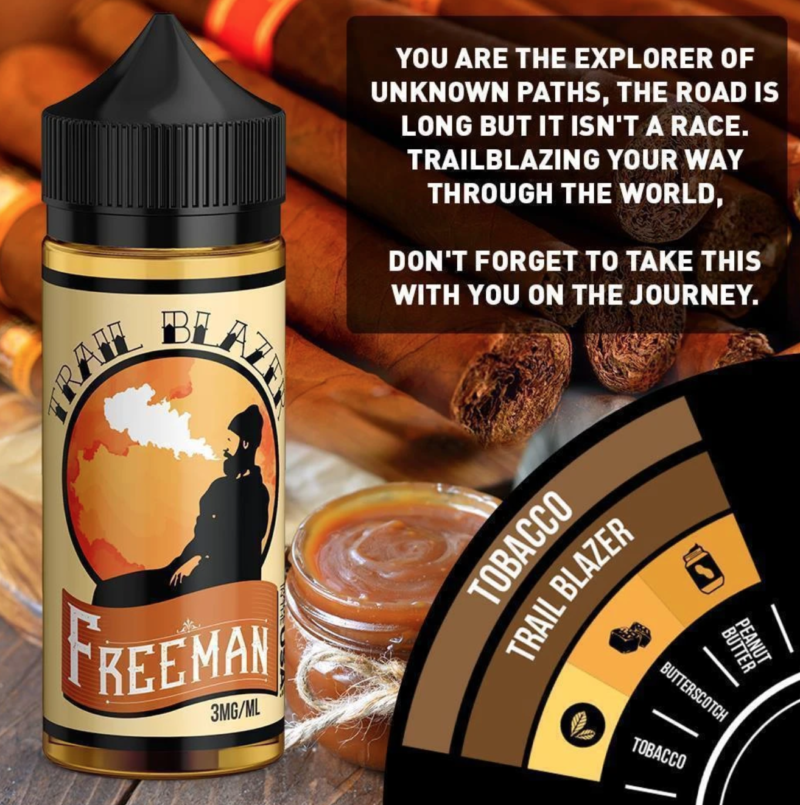 TrailBlazer, at its core, is a tobacco blend vape juice. But don't let that put you off; the tobacco is just there to add a rich, background flavor that ties everything else together. Alongside tobacco and peanut butter, you have butterscotch. This brings the sweetness that, when combined with the other two elements, creates a hugely satisfying vape.
In fact, TrailBlazer is the #1 most popular vape juice in the store – it's got over 100 FIVE STAR reviews from our lovely customers which tells you two important things: 1) I'm not the only person in the world that loves a good peanut butter vape juice; and 2) not all tobacco-blend vape juices have to taste like ass – some can actually be rather exquisite!
Check out what Jeff Fisher, one of our customers had to say:
As a former smoker, I tend to lean toward tobacco-oriented e-liquids. I wasn't sure what to expect with additions such as butterscotch and peanut butter flavors. The blend is perfect. In fact, the flavor is satisfying with no one ingredient being overbearing. There are about 12 different flavors in my inventory and this one moves to the top. Whether it be with morning coffee, after dinner or any time of the day, TrailBlazer is always enjoyable. The cloud is fantastic, even in a pod mod."
Moral of the story? Be like Jeff; try new things like TrailBlazer ($18.99 for 120ML). You never know, you might just find your next favorite vape juice of all time!
Drake Equation
Co-founder and Editor of VapeBeat. I make the words.