What Disposable Vape Has The Most Nicotine
By vapebeat • Updated: 01/31/22 • 4 min read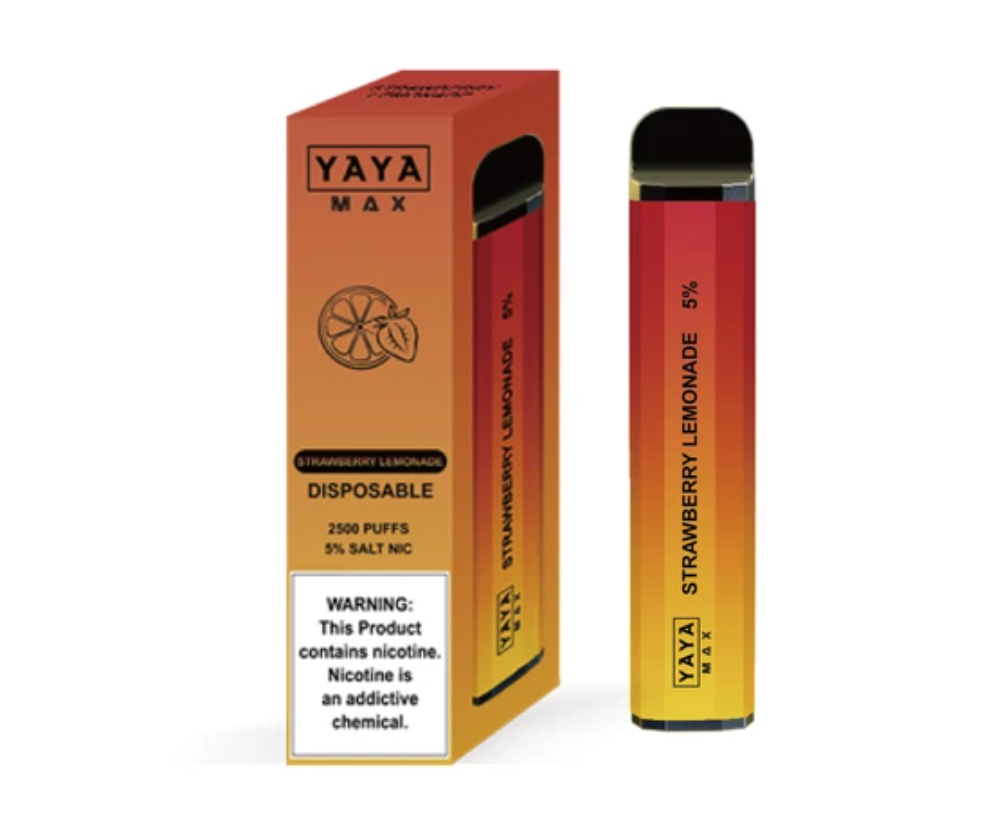 You want a disposable vape. You're looking to quit smoking. To do this, you'll need a disposable vape with the most nicotine possible
---
Quitting smoking is hard. It takes ages and, oftentimes you fail. If you've tried vaping before and it didn't work out, it might be because you were using too low-strength nicotine.
If this was the case, restarting your vaping journey is simple: just pick yourself up a disposable vape – one that has 50MG nicotine strength – and I guarantee you will never look at a cigarette again.
We've tested LOADS of disposable vapes during the last 18 months. Most were pretty average. But the ones listed below were all exceptional with respect to flavor, overall build quality, and battery life.
If you want a disposable vape with the most nicotine possible, these are a select few disposables you should be looking at right now…
Disposable Vape With Most Nicotine
Pros:

7000 Puffs Per Unit

Fully Rechargeable

The Flavors Are Amazing

Excellent Design, Super Lightweight

Pros:

5000 Puffs

Outstanding Flavor Profiles

Adjustable Voltage

Super Compact Design

Pros:

Digital Display: A unique and user-friendly feature not commonly found in disposables.

Leak-Free Design: Ensures a mess-free vaping experience.

Diverse Flavor Range: With up to 25 flavors, there's something for every palate.

Satisfying MTL Draw: Perfect for those who prefer a tighter mouth-to-lung experience.

Reliable Performance: Consistent vapor production and a balanced 50/50 VG and PG mix provide a gratifying throat hit.

Pros:

5500 Puffs

We REALLY Love Its Design

Adjustable Voltage Settings

Great Flavors & Color Options

Pros:

5000 Puffs

1000mAh (Rechargeable) Battery

Variable Wattage – 1W to 20W

Solid Selection of Flavors

Pros:

4500 Puffs

Battery is Rechargeable

100% No Leak Design

Juice Pod is Refillable
Which Is The Best Option?
For overall ease of use and price, you really cannot go wrong with the 7 Daze Ohmlet disposable. It is cheap, the flavors are immense, and it comes in at 50MG nicotine strength which is as strong as it gets. You also get 7000 puffs per bar and the flavors are incredible.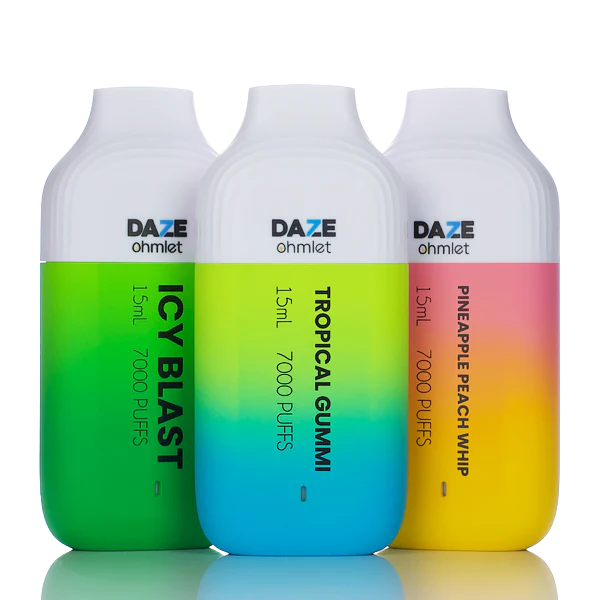 7 Daze Ohmlet 7000
The 7 Daze Ohmlet is the newest disposable vape device on the market. This powerful device can provide up to 7000 puffs of thick vapor with a delicious flavor that lasts all day. Its lightweight and compact design make it perfect for anyone who wants an easy-to-use vaporizer without the hassle of dealing with complex settings.
Pros:
7000 Puffs Per Unit

Fully Rechargeable

The Flavors Are Amazing

Excellent Design, Super Lightweight
VIEW LATEST DEALS
We earn a commission if you click this link – commissions help keep this site going.
For the asking price, the 7 Daze Ohmlet is easily the best value option on the market right now. I've used tons of these vapes.
I have about three in my car right now, and they're always on point, never missing a beat, and I have yet to come across a defective unit – something I cannot say about most other disposable brands.
And this is why it is currently listed in the #1 spot inside our best disposables guide for 2023.
vapebeat