3 EPIC Disposable Vapes With 1000 Puffs (My #1 Picks)
By Drake Equation • Updated: 07/23/23 • 4 min read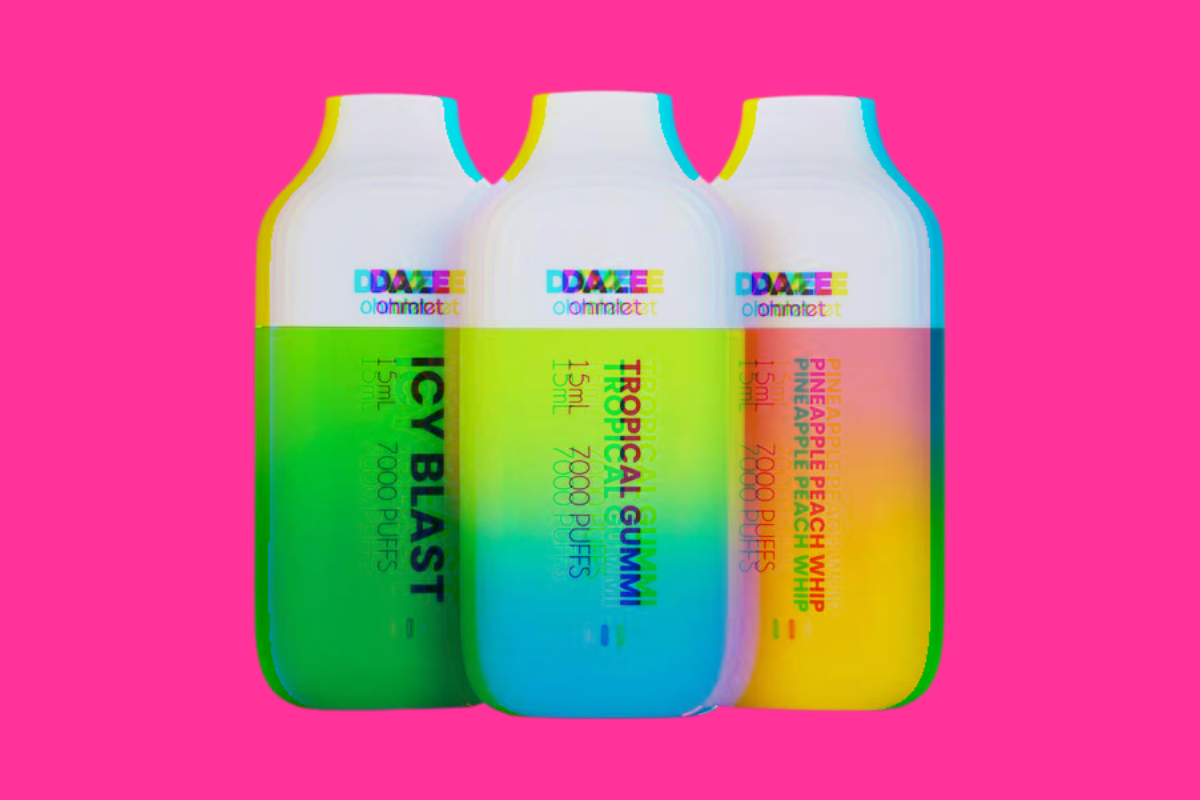 What's the best disposable vape with 1000 puffs? Here's our guide to the top options on the market right now…
---
It has never been easier to kick a smoking habit, thanks to vaping. But since about 2019, the rise of a new breed of disposable vapes has made things even simpler. Unlike traditional vape devices, disposable vapes have no buttons and no settings – you just take it out and vape.
This makes disposable vapes a great choice for first-time vapers that are looking to stop their smoking habit immediately. There are thousands of options now available in the disposable vape market. Some are great, some not so much. The best of the best, however, are included inside our guide to the best disposable vapes.
When you get a disposable vape, you need it to do a few things properly: first, it needs to have at least 50MG nicotine; second, it needs to have great flavors – both in how they taste and available options; and, finally, it needs to do at least 1000 puffs.
Disposable Vape With 1000 Puffs?
That's so 2020! Nowadays, you can get a disposable vape that'll do 7000 puffs. Not only that, there's also rechargeable disposable vapes and refillable ones too.
Things move fast in the vape world, but right now the best options for the number of puffs are as follows:
Pros:

7000 Puffs Per Unit

Fully Rechargeable

The Flavors Are Amazing

Excellent Design, Super Lightweight

Pros:

5000 Puffs

Outstanding Flavor Profiles

Adjustable Voltage

Super Compact Design

Pros:

Digital Display: A unique and user-friendly feature not commonly found in disposables.

Leak-Free Design: Ensures a mess-free vaping experience.

Diverse Flavor Range: With up to 25 flavors, there's something for every palate.

Satisfying MTL Draw: Perfect for those who prefer a tighter mouth-to-lung experience.

Reliable Performance: Consistent vapor production and a balanced 50/50 VG and PG mix provide a gratifying throat hit.

Pros:

5500 Puffs

We REALLY Love Its Design

Adjustable Voltage Settings

Great Flavors & Color Options

Pros:

5000 Puffs

1000mAh (Rechargeable) Battery

Variable Wattage – 1W to 20W

Solid Selection of Flavors

Pros:

4500 Puffs

Battery is Rechargeable

100% No Leak Design

Juice Pod is Refillable
As of right now, there are plenty of disposable vapes that'll do 1000 puffs. And this is great. 1000 puffs is like two or three packs of cigarettes, so you're getting plenty of bang for your buck. Especially when you factor in just how cheap disposable vapes are to buy.
But all of the vapes listed in the table above will do a minimum of 4000 puffs, so, yeah… you'll probably want to be looking at them instead.
Why We Chose These Disposable Vapes?
We test loads of disposable vapes. In the last 18 months, the team has probably tested over 100 different types of disposable vapes. Because disposable vapes are now so popular, every brand is making them. This makes it tricky to cover ALL the options and even trickier for non-savvy users when trying to choose the right disposable vape.
Out of all the disposable vapes we have tested in the last 12 months, the disposable vapes listed above were the best with respect to value for money, the number of puffs, draw quality, and overall flavor. Me? I LOVE the Air Bar Lux, it vapes brilliantly and you have loads of choice when it comes to flavor.
Why Get 1000 Puff Disposable Vape?
You can get disposable vapes that have up to 7000 puffs. But these disposable vapes cost more money – like $19 to $25 a pop.
With a 1000 puff disposable vape, you'll be able to pick up one for less than $10. This makes them cheaper, better value, and more accessible to those on tighter and/or fixed budgets.
When you buy one of these 1000 puff disposable vapes, you'll want to buy a few – try a few different flavors.
This will allow you to sample a few different tastes, see what you like the best. Once you have an idea about what you like, you can buy in more. But it does always pay to buy three or four different flavors to start with.
When I test disposable vapes, the company will send me the entire flavor collection. That can sometimes be 20+ different flavors, so I get to sample them all. You don't have that luxury, so my advice to you would be to focus on flavors you know you normally like. And don't be afraid of tobacco flavored disposable vapes either, more often than not they actually taste pretty darn good.
And I know when I was quitting, sometimes all I needed was a hit on a tobacco-flavored vape to really break my craving. Oddly, when I quit – a good few years back now – I actually missed the taste of tobacco. This is one of the reasons I ALWAYS have a few, decent tobacco-flavored ones laying around.
Just avoid non-brand, cheap disposable vapes. Their origin is often questionable, as is the quality of nic salts vape juice you use. For this reason, stick to the disposable vapes we recommend. These have all been vetted and tested by our team of expert vapers. And they're all from legit, US-based brands.
Drake Equation
Co-founder and Editor of VapeBeat. I make the words.