Yami Vapor has quickly gone on to become my new favorite E Juice brand. Find out why below (and please check them out!)
---
Yami Vapor – Quick Verdict (100%)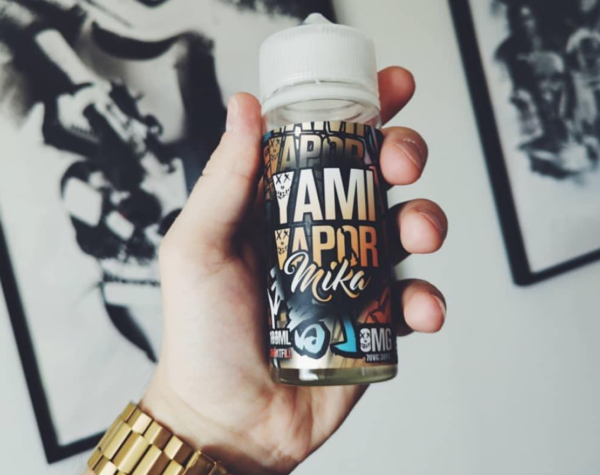 Yami Vapor Pros: 
Insanely Tasty Flavors
High-Quality Ingredients
Perfect, All-Day Vape
Perfect For Fans of Sweet/Fruity Juices
Do you like sweet, fruity, complex E Juices? If so, Yami Vapor is definitely something you need to try. The range is stunning, all the way down – and that's rare.
I tested all of the range's flavors and each one was unique and special in its own way. The flavors are incredibly well executed and perfectly suited for all styles of vape tank – from RDAs to sub ohm tanks.
They also do a solid Nic Salts version of each flavor too, so if you're rocking a pod mod, you're covered too. For me, Yami is just about as good as it gets with respect to exotic fruit E Juice. Nothing else comes even remotely close to what Yami's blends.
I can – and often do – vape this stuff all day long. It's moreish, beauty packaged, made with the highest quality ingredients, and there is enough diversification in the range of flavors to suit all kinds of tastes.
The price is very good too: you can pick up a 100ML bottle for just $22.99 – and for the quality of this E Juice, that's a seriously good price!
Read on below for more details on each flavor in the range…
---
Yami Vapor – A Review of Each Flavor In The Range
#1) Juusu by Yami Vapor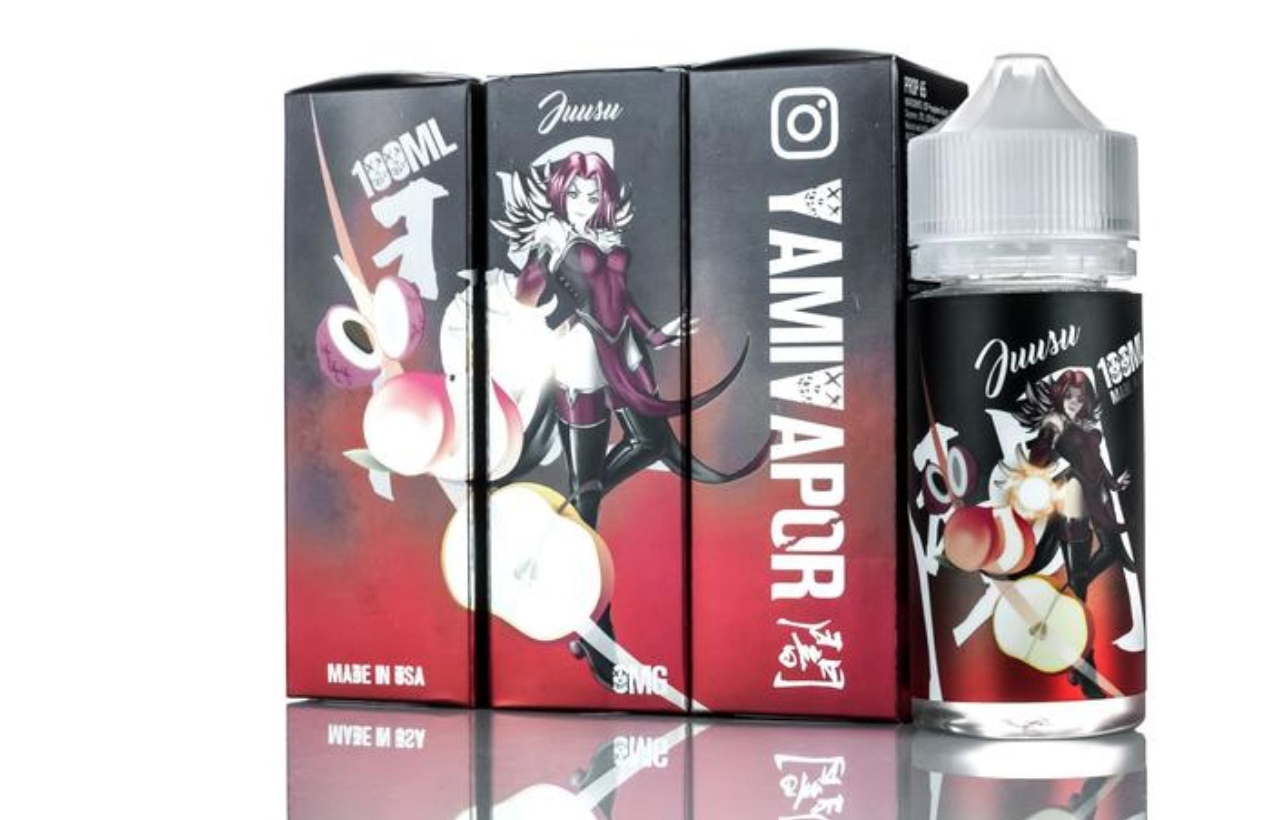 CHECK PRICES!
Juusu by Yami Vapor is fruity, sweet, and mega smooth. Like a proper expensive cocktail, the kind you get in Manhattan. It tastes divine, easily one of the tastiest vape juices I've sampled in 2018.
And this stuff is Nic-salts too, so it's supposed to last longer. Juusu by Yami Vapor is just so damn moreish! I pretty much demolished the entire bottle while testing the SMOANT S8 Pod over the course of a week.
---
#2) Taruto by Yami Vapor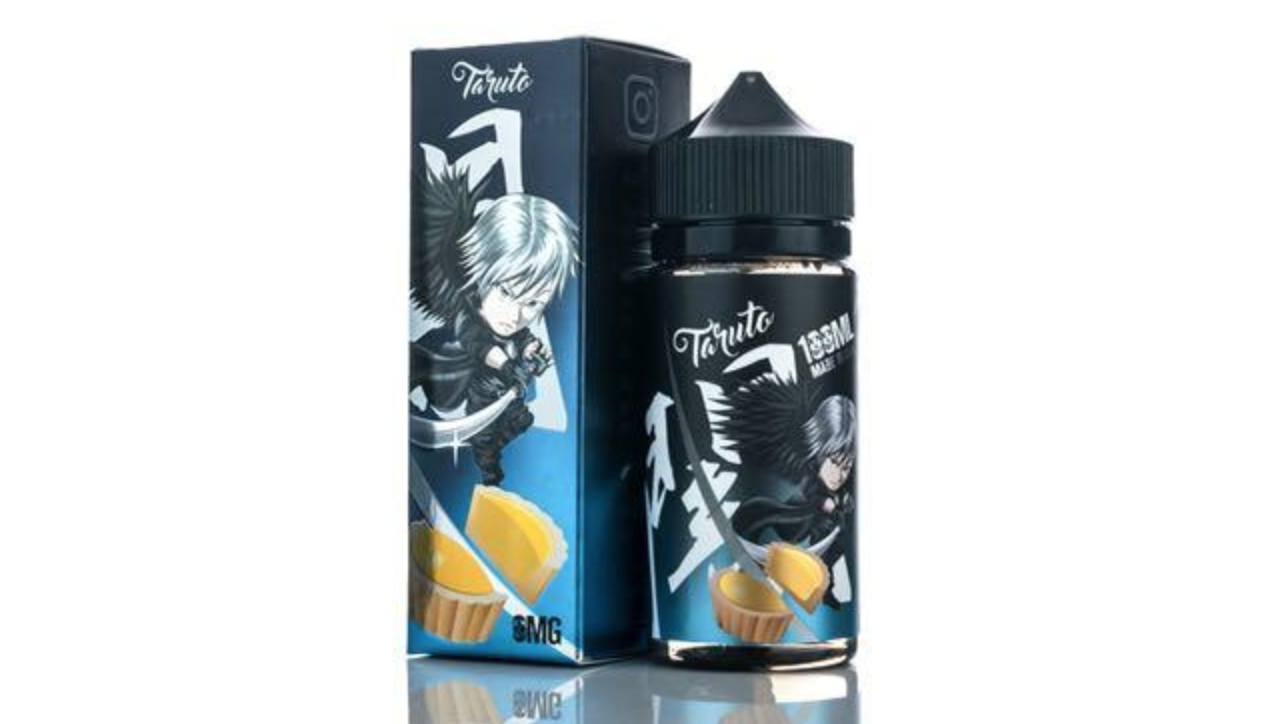 Do you like dessert E Juices? What about desserts from Portugal? You do? Well… Taruto is DEFINITELY one for you, Senhor!
It's officially described as a "flaky egg tart" – which kind of sounds gross to me. But it totally isn't.
I think it tastes superb: it has fluffiness, sweetness, and notes of custard. Overall, it's delicate and precise and very much worth a look.
If you're a fan of dessert-based flavors, this is a vape juice you need in your life.
---
#3) Icy Trio by Yami Vapor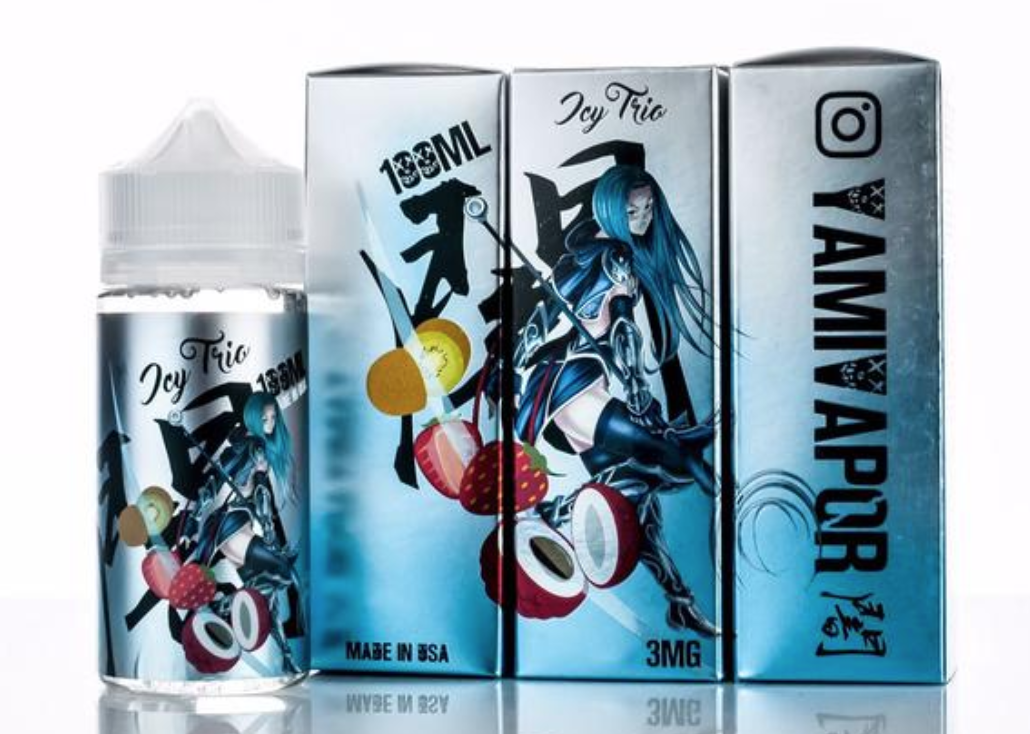 If you put a gun to my head and asked me to choose my favorite flavor from the three E-Liquids we talked about today, I honestly couldn't.
They're all freakin' superb. Like, mind-blowing superb. And for me, this is a rare instance where the hype is 100% warranted.
I'd heard a lot about Yami Vapor and the juice more than lived up to the hype.
And the final flavor, Icy Trio with its mix of Lychee, Kiwi, and Strawberries, is no exception. In my Kayfun Prime, it was sublime. Sweet, with a vista of freshness in the background that brings everything together.
Like the other two, it's incredibly moreish. You will vape this all day long. You will give yourself a nicotine headache. And you will not care.
Not when the stuff tastes this good.
I haven't been this impressed by an E Juice line since, well… I don't really remember.
But it's been a good, long while.
---
Yami Salts Review – My #1 Nic Salt Pick For 2019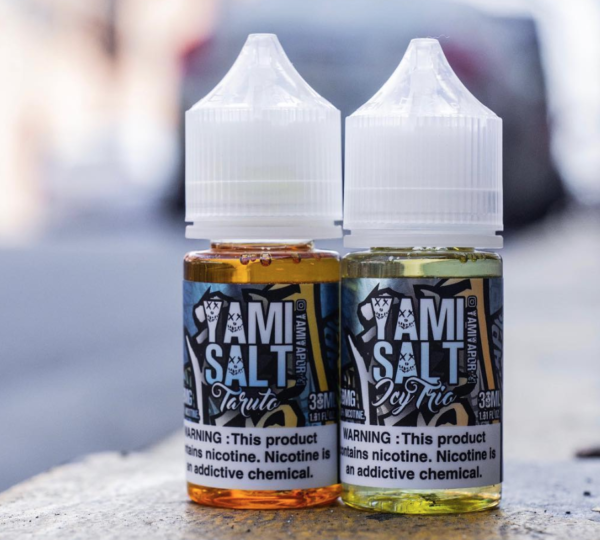 If you're using pod mod vapes (or MTL tanks), Nic Salts E Juice is something you're probably already very familiar with. It carries higher amounts of nicotine but is still super-smooth to vape. JUUL started the Nic Salts trend, but everybody else is now getting in on the action.
And Yami Salts is definitely one of my referred Nic Salts E Juice lines. Like the normal, high VG line, it follows a similar pattern: fruity, sweet flavors that are totally delicious and can be vaped all day long.
And the awesome thing about Yami Salts is that it uses the same flavors as the high VG E Juice line, so if you like Jussu, for instance, you can get the Nic Salt version of it for your pod mod or MTL tank.
The flavors are all brilliant too. This is why Yami Salts is rated as #1 in our guide to The Best Nic Salt Brands. It's smooth, packed with flavor, and it vapes incredibly. All you gotta do is pick which one you like the sound of most…
If you want to check out Yami Vapor's Brand New "Yami Salt" Range – and you 100% should – it's available via VaporDNA for $19.99. 
Drake Equation
Co-founder and Editor of VapeBeat. I make the words.