Wotofo Disposables Review: Average With A Hint Of Immoral.
By Red • Updated: 08/03/22 • 4 min read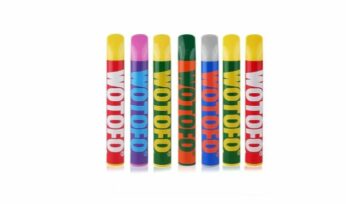 As far as disposable systems go, Wotofo offers a product (or products) that is squarely average. Wotofo Disposables offer much more than what is already available. Taking into account the environmental impact of these devices, it becomes even harder to recommend them. I can't recommend any disposable device to be fair.
---
Wotofo Disposable Review – 32%
If it's not clear yet, I don't much like disposables. I believe them to be a waste of money, easily replaced by refillable devices that don't cost nearly as much. I like having a greater variety of flavours and the waste produced by disposables is unacceptable. I do however believe they have a very small place in the market and that's for those just quitting the stinkies and looking for something easy to use as that first step before moving onto something more sustainable.
---
Design
Wotofo offer three device types in their disposable range, two mouth to lung devices and one direct lung device; all three offer a different set of flavours, but not vastly different.
The Wotofo Airy is the direct lung variant, offering 12ml of e-liquid, a 0.6ohm mesh coil and a rechargeable 850mAh battery that's apparently good for 1000 hits. The Airy as expected, huge to accommodate the massive juice well and battery. Unfortunately, most of my test samples leaked so badly while still packaged up, that I was unable to get a single hit out of them. I was left with only one device that was usable. This is more than likely a storage issue, but something to take note of.
Then we've got the Mini and Mini+, my favourite MTL device from this range. 2.8ml of e-liquid, a non-rechargeable 500mAh battery (400mAh for the regular Mini) running a 1.6ohm coil. The Mini range offers adjustable airflow that sits right on the bottom edge. AFC surprisingly works really well, but you're not going to get a restricted lung hit from this device. While not the best looking of the bunch, the mouth piece was comfortable and I was able to get more than the claimed 800 puffs.
Next up and most definitely least, is the Wafer range, also mouth to lung. 2.2ml of e-liquid, a non-rechargeable 400mAh battery with a claimed (but inaccurate) 600 puffs. There's no airflow control on this device, but the airflow suits my liking the way it is. The Wafer also has the most comfortable mouth piece. Sadly, I got far below 600 puffs on the wafer. Actual puffs were closer to 400, at best.
Performance
Performance on disposables are hit or miss, a result of churning out millions of devices at the cheapest price possible. Thankfully, flavour, probably the most important aspect of a disposable, is consistent through the bank.
Out of my fairly large test sample, the Mini and Mini+ devices were the best performing by a long shot, getting multiple days of usage from a single one where the Wafer was the worst performing if we ignore the leaking issues on the Airy.
I hardly managed a day on the Wafer, and that's with a puff count of 600. Now I'm a fairly heavy chucker, but I don't hit 600 puffs of 50mg e-juice a day.
Flavour wise, Wotofo have managed a good range of profiles, if a bit menthol heavy. If you don't like cooling or fruity flavour, stay away. All flavours are fruit and menthol based.
I know flavour profiles are hugely subjective, but there's not much else to be talked about, so you'll just have to keep reading. As a dessert and bakery kinda guy, by far my favourite and the one I'm looking for a replacement for my rebuildables, is the Strawberry Banana Ice. Remember those yellow banana hard candies? Spot on, that's exactly what this is. In fact, all flavours in the Wotofo range are amazingly spot on to what they are claimed. Strawberry Ice Cream? Identical, Green Apple, yep, like biting into a fresh green apple. Grape Ice was probably the furthest away from the actual fruit, having more of the trademark soda taste.
Wotofo Disposables Conclusion
It sounds like I have a lot of good things to say about the Wotofo range of disposables and yes, while Wotofo have done well to produce a decent product, the sad reality is that it remains a burden on the environment.
These devices should not be produced in the quantities that they are and Wotofo should instead put their efforts into improving their replaceable pod devices and bottling these juices up for sale separately. Sure, there's still an environmental impact, but most likely much less than disposing of batteries every day.
No matter how good the product is, I cannot recommend it with a clear conscience.
Red
Internationally published journalist and reviewer, unofficially certified vape connoisseur. MTL, DTL, RDTL, Red takes it any which way