The Voopoo Argus Pro is Voopoos newest AIO and is a device that, although too similar to the Drag S, is a real banger.
---
Voopoo Argus Pro Verdict – 81%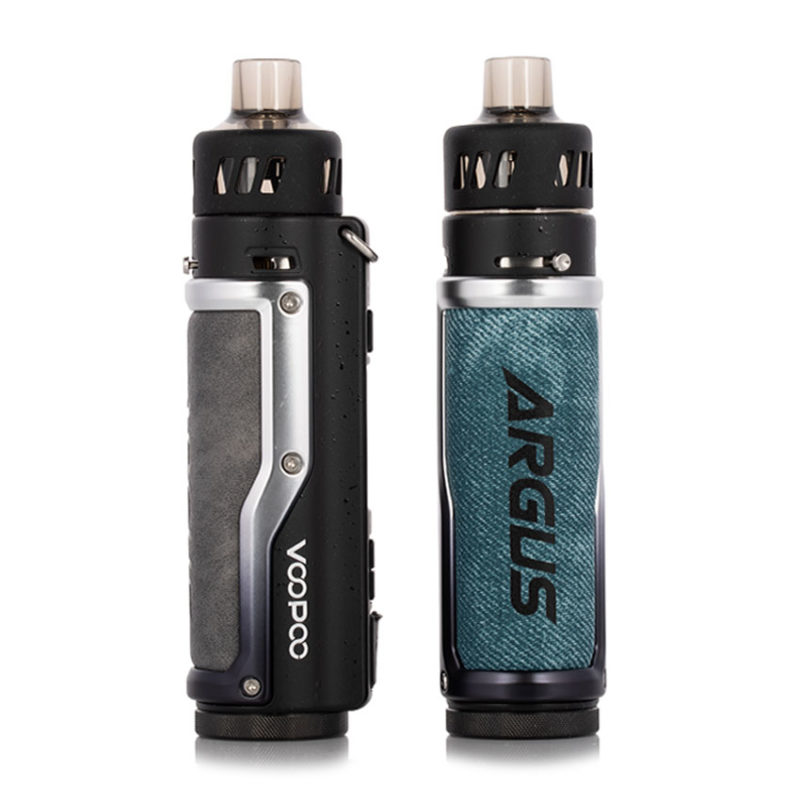 Voopoo Argus Pro
If you're a fan of the current Voopoo Drag series, but not sold on the aesthetics, the Voopoo Argus Pro is right up your alley. Unfortunately, it's just a little too similar to the Drag S for me to recommend it as an additional purchase and even over the Drag S for that matter.
---
Voopoo Argus Pro Pros:
Shock, dust and weatherproofing is always welcome
Same unbeatable performance as the previous Drag line-up
USB-C charging
Overall build quality is solid
Voopoo Argus Pro Cons:
A little too similar to the Drag S for my likes
AFC is still a little wonky
If you haven't been living under a rock, you've no doubt heard about the amazing PNP ecosystem, Voopoos' answer to creating an easy to use, source and swap environment for their users.
It's an absolutely rocking system and with their coils being top-tier, it's one to invest in even if you're not a Voopoo fan. The Voopoo Argus Pro is pretty much the same, with some extra features sprinkled in for your convenience.
The UI has seen a small update and so have the aesthetics. As a stand-alone device, it's very good, but we have trouble recommending it over the Drag S on which it's based due to the similarity.
---
Design
Voopoo makes no effort to hide the purloin of design elements from the Drag series for the Argus Pro. The uninitiated will have a hell of a time differentiating between the Drag X and Argus Pro.
Ever seen skin packs in games?
Yeah, this is the vaping equivalent of it. Apart from a more rugged appearance and a handy lanyard/keyring, it's nearly identical in size, shape, function and form.
A large 0.96 OLED colour screen absolutely dominates the front facia with the fire button above and adjustment buttons and USB C port below. The buttons appear to be weather-sealed or at least pretend to be.
Sadly I could not confirm if they actually are, so please don't go dunking your Voopoo Argus Pro in a glass of water.
Instead of the polished finish on the Drag S, you now have a rubber-like finish to them in various colour configurations, much like the colour schemes on the new Voopoo Vinci X2. Denim, Carbon Fibre, Litchi and some variations of leather.
The rubberised finish feels good in the hand, but a drop of juice makes the device look dirty, I'm not the biggest fan. The USB-C charging port is also covered with a weather-proof cap.
The main attraction is the PNP tank that sits atop the Argus Pro and is the same affair found throughout Voopoos' 2020 range. A 4.5ml drop in affair and accommodates all of the PNP coils (and there's a hell of a lot of them)
There's an official RBA that can be used on the Voopoo Argus Pro as well as some third party 510 adapters. Furthermore, Voopoo sells an MTL specific tank for those high-nic, low power vapers out there.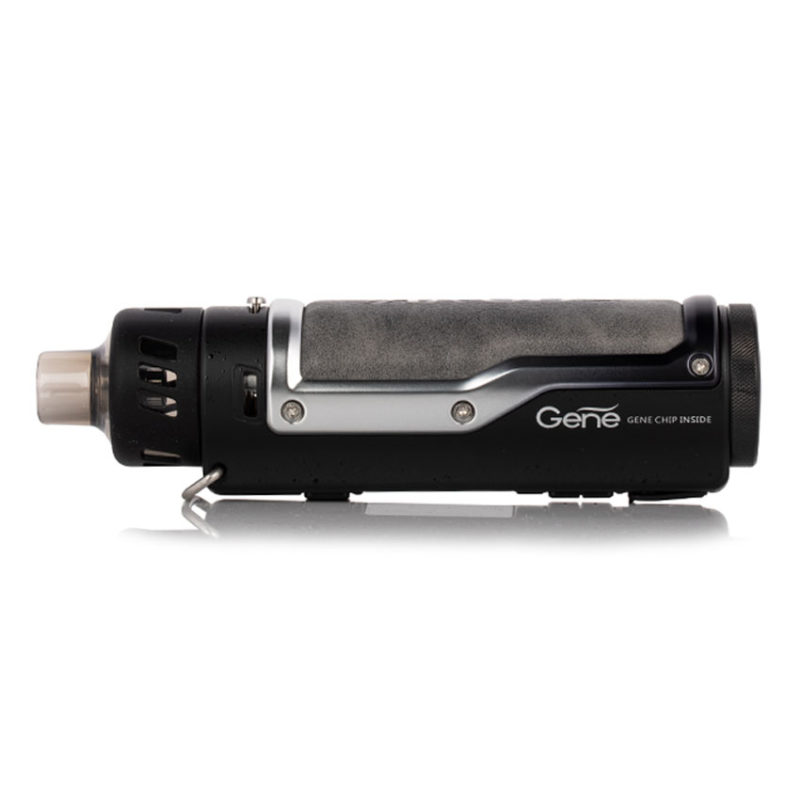 The Voopoo Argus Pro drops the external battery support in favour of a 3000mAh internal cell which feels like a step-down, but taking into consideration that a typical 18650 ranges between 2500 and 3500mAh, it's a fair compromise for the reduced size and weight.
Performance
It comes as no surprise that the Argus Pro performs exactly like the Drag S, it's the same coil system, same chipset and the same battery after all, and I couldn't be happier that Voopoo has left this tried and tested formula as is.
The PNP coils just work, especially the 0.15ohm which is widely regarded as one of, if not the best sub-ohm coil on the market. Flavour is immense and longevity is literally unbelievable. (I've thrown out coils because I thought it impossible for it to last 8 weeks) Furthermore, the option of using the MTL or even RBA PNP deck opens up the Voopoo Argus Pro to endless possibilities.
The chipset easily keeps up with the required load and outputs 80w if asked, even if 80w is just a tad too rough for the PNP coils. Not only that, but a single cell at a continuous 80 watts is probably not the best idea.
The Gene.TT chipset features are pretty similar to that of the X and S, but wholly different to that of the base Argus where you only get a monochrome screen and 40 watts. There are slight tweaks that make the chipset feel ever-so-slightly better than the previous generation, but overall it's par-for-course.
It's a friendlier and easier system to use than older Voopoo devices but offers less functionality than say the original Drag. Power, and mode selections are pretty much what you're able to adjust. Speaking of modes, the Smart mode will detect your coil and set the device to the recommended power output.
Nothing new, but nice to see here. RBA mode allows you to set your power at any level regardless of coil type. I've found Smart mode to be annoying if you want to adjust your power level during vaping because it will automatically set it back to the recommended mode when the device is turned off.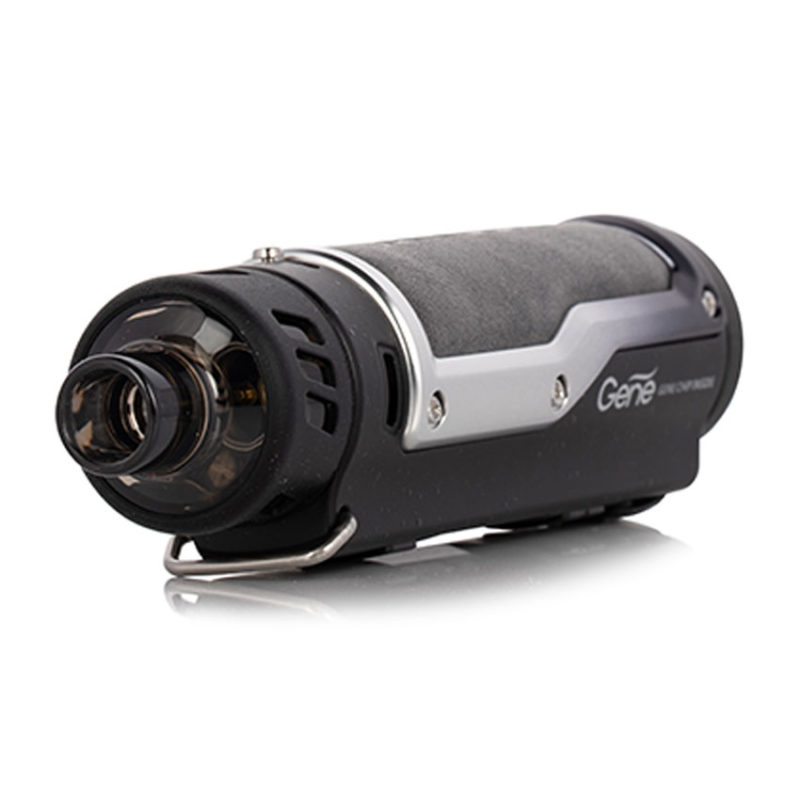 All the safety features you would expect are there, temp protection, short circuit and so on, obviously with the benefit of slight environmental protection if needed.
AFC, or "Infinite Airflow as Voopoo calls it, the Drag Series. It works well and the implementation is perfect; it's just not the best fit for MTL operation. It's also pretty shoddy at auto draw with the airflow open anything over 50% giving you hit or miss results.
These small complaints aside, there's little wrong with how the Argus Pro or PNP coils perform.
Specs:
Size: 124mm  x 31mm x 35mm 
Wattage Output Range: 5 -80W 
Materials: Zinc Alloy
Batterie Capacity: 3000mAh
Tank Capacity: 4.5ml
Voopoo Argus Pro Conclusion
If you're a fan of the current Voopoo Drag series, but not sold on the aesthetics, the Voopoo Argus Pro is right up your alley. Unfortunately, it's just a little too similar to the Drag S for me to recommend it as an additional purchase and even over the Drag S for that matter.
That doesn't mean it's a bad device, far from it. If the Argus Pro looks better to you aesthetically, I would recommend it in a heartbeat. It's a phenomenal device that makes great use of the PNP ecosystem, an easy to use UI and great battery life and reasonable power levels.