The OFRF nexMESH Vape Tank is currently enjoying A LOT of hype but is this innovative mesh coil vape tank worthy of the acclaim?
---
OFRF nexMESH Vape Tank – Quick Verdict (99%)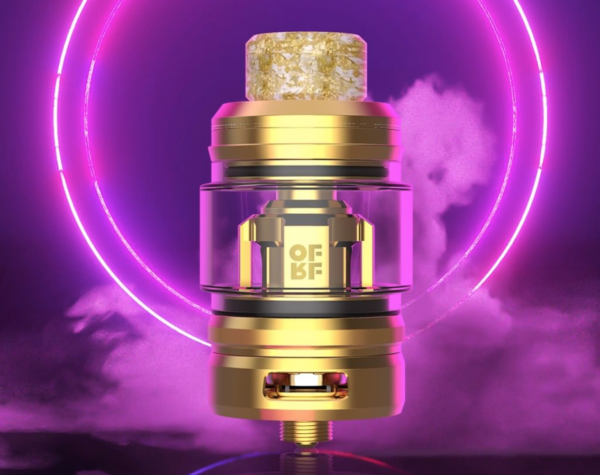 OFRF nexMESH Vape Tank Pros:
Amazing Design
Brilliant "Conical" Mesh Coils
Epic Flavor – Best I've Had In Ages
Premium Build Quality
100% Leak-Proof & Shock-Proof
When it comes to mesh coil vape tanks, you have a TON of brilliant options right now – my current #1 favorites are listed here. And this means coming to market with a new tank is always tricky – it has to do something different or, failing that, outperform the competition.
The OFRF nexMESH vape tank attempts to do both, and rather surprisingly, it succeeds. The flavor you get from its Conical mesh coils is simply outstanding. You're looking some of the best flavor in the business and these coils heads last a LONG time too.
Is it better than the Falcon tank? Kinda. And this was massively surprising to me – I didn't think anyone would top that tank this year. But that's exactly what OFRF has done. And this is mostly down to its conical-shaped coils which deliver intense, precise flavor.
The flavor is as good as the Falcon, with respect to flavor. I do actually think the airflow is smoother and nicer, though, which for me makes it preferable to Falcon tank. It doesn't destroy the Falcon, but it is more than capable of surpassing it in some respects. The flavor is more or less on a par with the Falcon King, but the design and build quality is far superior.
All told, I reckon the OFRF nexMESH Vape Tank is probably one of the best mesh coil vape tanks you can buy right now. I've been using my solidly for over a month and the flavor is incredible, easily as good as my best RTA tanks, just without all the fiddly wicking and leaking. And for the asking price ($34), it's also extremely well priced too!
---
Full OFRF nexMESH Vape Tank Review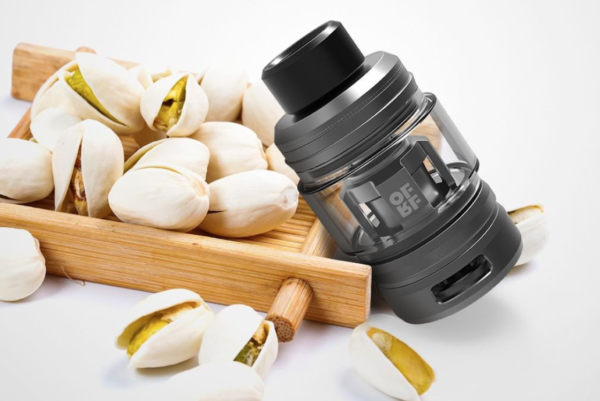 Design
The OFRF nexMESH tank kind of reminds me of the UWELL Crown 3; it has a similar look and feel. This isn't a bad thing either. The tank is built entirely from stainless steel and is available in a range of color options, including Gun Metal, Blue, Black, Gold, and Rainbow. My favorite, however, is the blue variant.
The coil heads are plug n' play ones, meaning there's no screwing involved, just like UWELL's on the Crown 4. This makes adding and removing them a breeze. Not that you'll be doing this that much; the coil heads last for weeks at a time!
The tank is 25mm wide and features one of the best top-fill ports I've used to date. It slides open easily and the opening is big enough for both dripper applicators and unicorn bottles. Once sealed, the tank never leaks. The mechanism on the top-fill is also buttery smooth too, so no hassles here.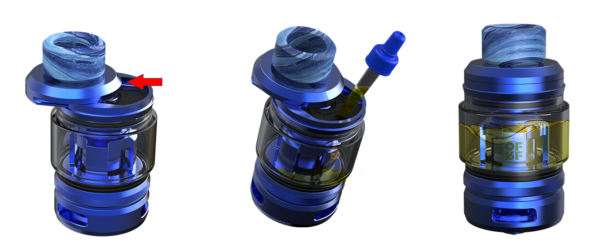 The AFC is located on the bottom, as you'd expect, and it works great for closing down the airflow. I like to run mine 2/3rds open. This setting gives me the perfect draw and still produces great flavor. I also really like the 810 drip tip it comes with; it's super comfortable and perfectly proportioned for sub ohm vaping.
From top to bottom, the OFRF nexMESH Vape Tank is a solidly engineered piece of technology. There are no weak elements or wonky design features. The machining is superb throughout and, thanks to a few well placed silicon o-rings, it never leaks. I've been running mine for over a month and it hasn't leaked once.
OFRF nexMESH Vape Tank Specs & Features
25mm Base Diameter
40.5mm Tall
Child Resistant
Large Fill Port
Leak Resistant Silicone Gasket
4ml Capacity
6ml Bubble Glass Included
Stainless Steel and Glass Construction
810 Acrylic Resin or Delrin Drip Tip
As you can see, the OFRF nexMESH tank packs in plenty of notable specs and features. I love that OFRF has included bubble glass too, as it means you can up the E Juice capacity from 4ml to 6ml. And when the flavor is as good as it is on this tank, you'll need all the storage you can get!
Performance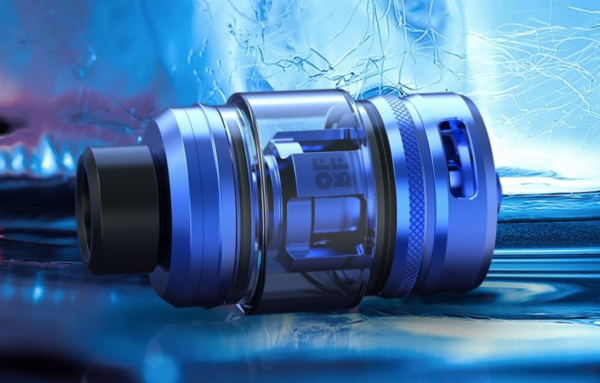 The OFRF nexMESH is a brilliant tank, as you've probably already gathered by now. For flavor, it is up there with the best of them. I actually prefer this tank to my Falcon King tank. Flavor is on a par, but the OFRF nexMESH looks better and isn't prone to leaking.
I think I've probably ran about 1000ml of E Juice through the OFRF nexMESH tank during the past month or two. And in that time it hasn't missed a beat. Not once. And my E Juice has never tasted better. I've been rinsing TrailBlazer from the VapeBeat E Juice Store for months, but in the OFRF nexMESH is tastes otherworldly!
For this reason, I have to say that the OFRF nexMESH is perhaps the #1 sub ohm tank on the market right now. It beats everything else I have in my collection, including some of my very best RTAs. And that should tell you everything you need to know about how this tank performs…
OFRF nexMESH Coils Heads Performance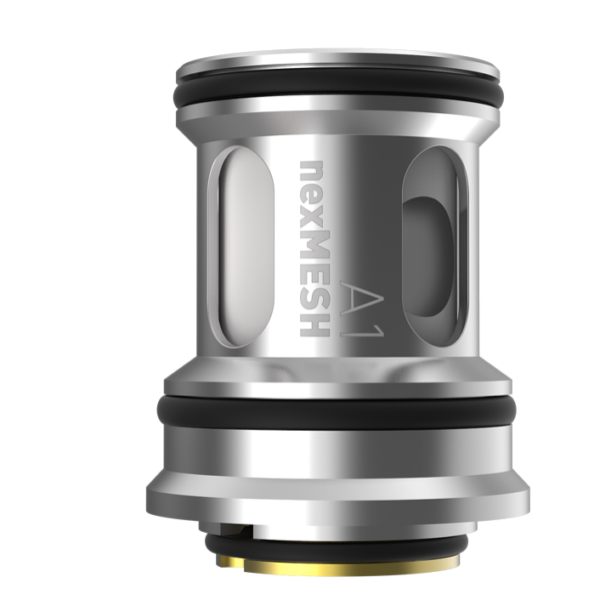 OFRF's conical coil heads, however, are the real star of the show here. Why? Simple: they're built in a cone-style orientation, with the coil being wider at the bottom than it is at the top. This ensures better saturation and more flavor. And while it might sound like a gimmick, it really does make a difference.
nexMESH Coils Included In Kit:
nexMESH A1 – 0.2ohms; Ideal For Power/Wattage Vaping. Rated For 75W
nexMESH SS316L – 0.15ohms; This One's For Temperature Control Vaping. Rated For 180º to 280º. It Can Be Used For Wattage Vaping Too – Performance Range is Best Between 55W and 75W
The mesh coil heads also last a super-long time as well. My first coil lasted almost an entire month before the flavor started dropping off. And even then, I think I could have gotten another week or so out of it. Even by the highest standards of 2019, this is still monumental performance, so if long-lasting coils are important to you, the nexMESH tank is 100% what you should be looking at.
Should You Buy The OFRF nexMESH Vape Tank?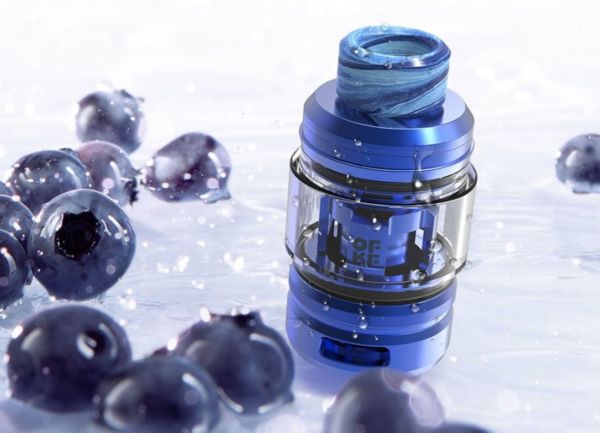 The OFRF nexMESH mesh coil tank is easily my new favorite vape tank right now. It looks amazing and it vapes better than 99.9% of the current mesh coil tanks on the market right now. For flavor, it is more or less unbeatable, thanks to its amazing coils.
The design is flawless, it is easy to use, and the coil heads last weeks between changes. It also doesn't leak. And for me, that's just about all my boxes ticked. I'm a huge fan of the Falcon King tank, but I think the OFRF nexMESH is ever so slightly better for overall performance and usability.
And for just $34 via VaporDNA, it's also extremely well priced too for the sheer amount of performance you get. This thing is better than nearly all of my RTAs, for instance, and it is far easier to live with. I'm calling it now: the OFRF nexMESH is the best mesh coil tank you can buy right now!
Drake Equation
Co-founder and Editor of VapeBeat. I make the words.