I'm crazy about pod systems. I have to have them all. If there's a new one on the horizon, I will try everything in my ability to get hold of it, even if that means selling my dignity. There was one system I had a hell of a time getting my mitts on, the Lusty by Nevoks. A few questionable acts later, I finally received that glorious DHL shipment bag, and inside was one of my personal most anticipated devices of 2019, the oddly named Nevoks Lusty…
Nevoks Lusty Verdict – 64% (BEST DEAL)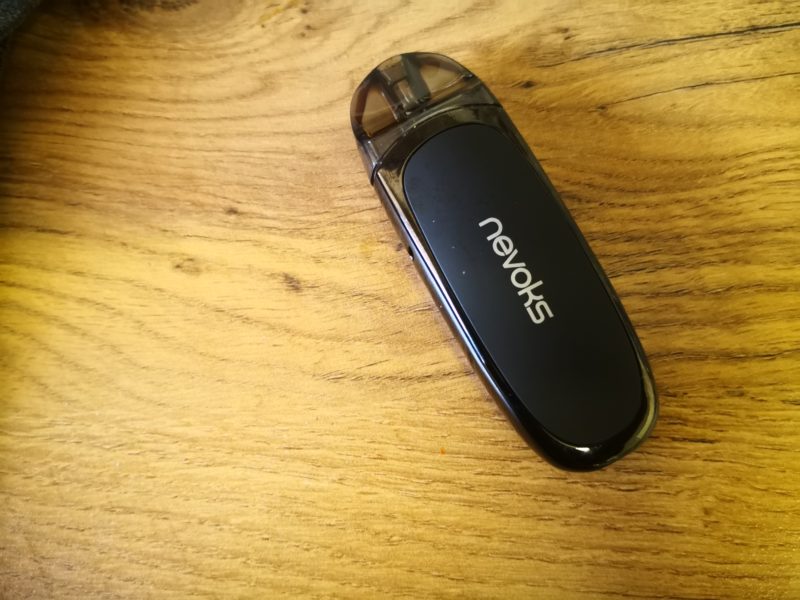 Nevoks Lusty Pros:
Amazing build quality
RTA level flavor
3.3ml POD capacity
Sleek design
1000mAh battery
The most comfortable drip tip I have ever used
Nevoks Lusty Cons:
PODs are a little leaky and don't seem to fit properly
Airflow changes are barely noticeable
I'm having trouble sourcing replacement coils
We're still doing Micro-USB, are we?
How Much Does It Cost? $36 (via HeavenGifts)
---
Nevoks Lusty Review
I get it, you're all bored of POD systems, but after the Caliburn, I've had a hell of a time finding something that's just that little bit better. While I was happy with coil life and flavor, the battery capacity and build quality slightly let it down. After speaking to Nevoks, one of the smaller vendors out of China, I was fairly certain the Lusty would be perfect to replace my trusty Caliburn.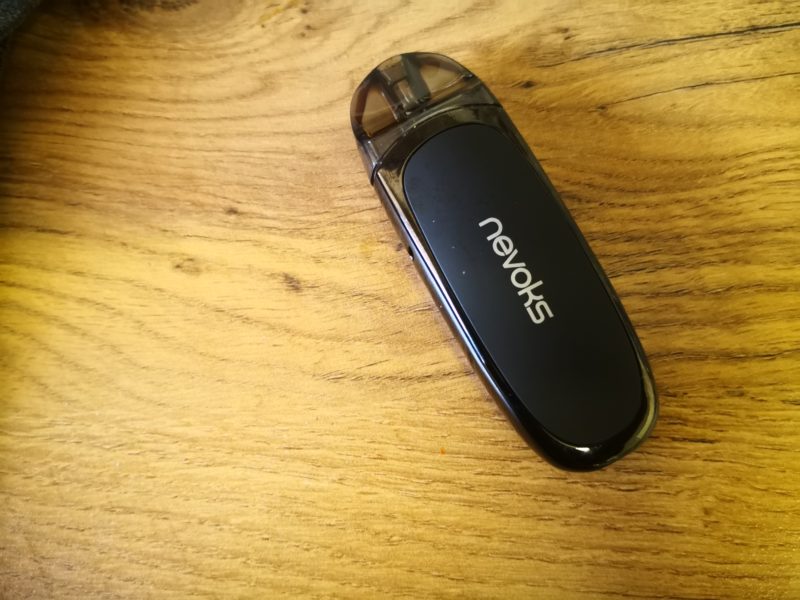 Packaging
Inside a very basic red box, you'll find the Lusty, a USB cable, a 0.6 and 1.4ohm coil, replacement rubber plugs, and a user manual. Quite sparse actually.
Design
We've seen pretty much every design possible on POD systems, even key-shaped devices, but the Lusty takes on a more traditional appearance; think Renovo Zero and you've got the idea. Instead, Nevoks have put all their efforts into making the Lusty as solid as possible. It may not be as tough as the new Aegis POD system, but it's a hefty thing, and build quality far exceeded my expectations.
The device, while chunkier than most, fits well in the hand and with its large fire button, is easy to operate. Unfortunately, this is the only means of firing as there's the draw activation in the Lusty, somewhat of a shame.
The PODs are completely removable and changing the orientation of them changes the airflow, which appears to make very little difference. 3.3ml Capacity on the pods means these things will last you a full day and then some. PODs are refilled with a common rubber bung, but I would be careful as they do seem fragile.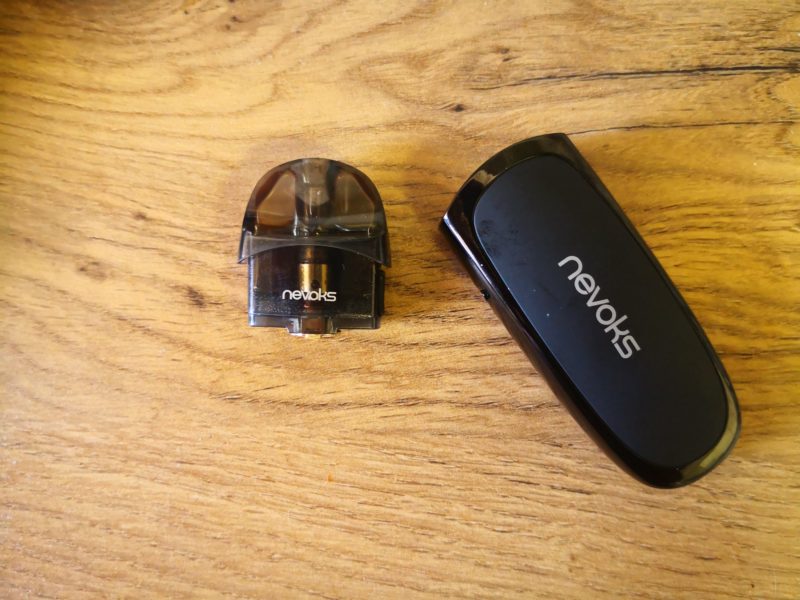 Performance
Upon using the Lusty, it's evident that it's not a device I was hoping to replace the Caliburn with. By no means is it a bad performer, but the Lusty feels different. It's a harder hit and more akin to that of a Vinci, airier too. This makes sense, as the Lusty can output a whopping 25w with the 0.6ohm coil inserted.
The flavor from both the 0.6 and 1.4ohm coils is stellar, in fact, it beats the Caliburn hands down; too bad they leak an ungodly amount. Still, if you can live with that, they last extremely long, even with overly sweet juices.
Nevoks only includes two coils in the package, but a browse on their site reveals that five variants are available. A 0.6 mesh coil, 0.6 regular round wire, 1.4 round wire, 1.4 ceramic, and a 0.8-ohm mesh coil. The two 1.4 ohm coils will restrict power to 15w (and this is why it hits harder than the Caliburn) while the three others give you the full 25w.
I'm unsure if it's mentioned in the marketing blurb, but the Lusty takes Smok Nord coils. Smok may take a lot of flak, but you can't argue with how good the Nord coils are. Nevoks really need to make a bigger deal about this.
A 1000mah battery powers the Lusty and charges via micro USB. I've found the battery to last me a day and a half and charges up in around an hour.
 Specs:
Battery: 1000mAh
Power output: 15/25w
POD Capacity: 3.3ml
Charging Port: Micro USB
Size: 99mmx33.7mmx19.7mm
Materials: Zinc alloy / PCTG
Nevoks Lusty Review Conclusion

I was excited to replace my trusty old Caliburn with something new, not that anything was wrong with it, but I need a tighter hit and better battery life. The Nevoks Lusty seemed to be the ideal solution, but sadly it will not take its place.
Now don't get me wrong, the Lusty is a great device, but it is not a Caliburn replacement. It feels more AIO than pod system and in its own right, deserves a spot in your rotation. The Nevoks coils offer great flavor and last quite a long time. Not only that, but it also takes the notorious Smok Nord coils, offers 3.3ml juice capacity and the battery is massive. It's built like a tank too and looks fantastic while being easily pocketable.
The Lusty is a great device if you've been looking for a step up from the Caliburn and should be treated as such instead of a replacement. If you're happy with your Caliburn however, I would still spring for the Nevoks Angus; it's a truly unique POD system that deserves more attention.
And at $35 it's also pretty darn cheap too!
Red
Internationally published journalist and reviewer, unofficially certified vape connoisseur. MTL, DTL, RDTL, Red takes it any which way