The LAVABOX DNA 200 is easily one of the best-looking DNA mods on the planet. It's styling and finish make the Vapor Shark DNA 200 look like an unkempt hobo. Chuck in masses of features and pin-point vaping accuracy and you're in a very good place indeed
---
UPDATE: November, 2018 – For whatever reason, the Lavabox DNA 200 is now next to impossible to find anywhere which makes me think it has now been discontinued indefinitely. And that is indeed a shame.
However, fear not: you have plenty of other excellent options when it comes to DNA mods – especially DNA 250C ones!
The best DNA 250 and DNA 250C Mods we've tested in the last 12 months are listed in our Best DNA 250 Mods Guide.
The DNA mods in that article are all new, premium, and super-awesome.
If you're in the market for a DNA mod in 2018, make sure you check that post out.
Our original review for the Lavabox DNA 200 follows after the break…
---
I've wanted a LAVABOX DNA 200 for just about as long as I can remember.
Next to the VaporShark DNA 200, it is perhaps the most of the most easily recognizable DNA 200 mods ever created. 
Prior to testing it out, I'd heard a lot of good things about it.
The only potential downside seemed to be its battery life, but I tend to rock my tanks at lower wattages (50 to 60W), so I knew this probably wouldn't be an issue.
Anyhow, I finally got my hands on one, so now we get to find out if ALL the hype surrounding the LAVABOX DNA 200 is true.
Also, I'll be taking a closer look at its battery performance and seeing whether those negative claims are actually true. This will be done using high-power sub ohm tanks.
Read on to find out what I thought about the LAVABOX DNA 200.
LAVABOX DNA 200 Review
Packaging – What You Get In The Box
The LAVABOX DNA 200 comes in a nice smooth black box. It's sturdy and well put together, so it should survive shipping in mint condition.
There is the usual information on the side of the box, specs and the usual guff, which nobody ever reads.
Inside the box, you'll find a user manual, authenticity card, USB cable and power adapter and of course the STAR of the show, the BEAUTIFUL yet strong looking LAVABOX DNA 200.
And, boy, is it an impressive looking mod.
LAVABOX DNA 200 Box Mod Specs:
Threading: 510-connector

Connecting Pin: Spring-loaded & Gold-plated Stainless Steel

Power Output: 1 Watt ñ 200 Watts

Voltage Output: 0.5 Volts ñ 9.0 Volts

Chipset: EVOLVís DNA 200 Chipset

Software: EScribe (requires a computer)

Dimensions: 46.19mm x 28.15mm x 94.87mm

Battery: Removable Lithium-Polymer 900-mAh 3 Cell

Current Output (Continuous): 50 Amps

Current Output (Instantaneous Peak): 55 Amps

Temperature Limit: 200∞F – 600∞F

Grip Colours: Stealth Black (standard), Crimson Red, Azure Blue & Taffeta White
LAVABOX DNA 200 Design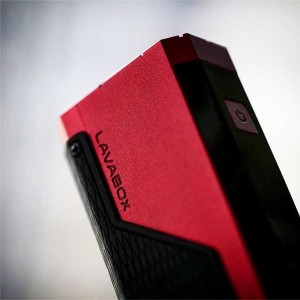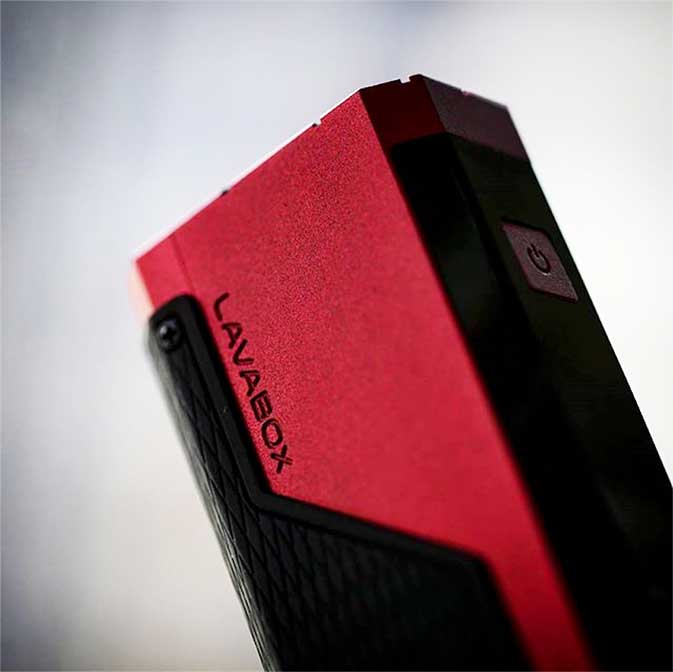 The LAVABOX DNA 200 looks stunning.
There are no two ways about it — it just POPS.
I freaking love this thing. It just looks so damn premium. As soon as you see it you KNOW where your money went.
The LAVABOX DNA 200 is made from 6061 Billet Aluminium Shell and treated with a black anodization process.
This treatment gives the device an amplified resistance to corrosion and daily wear and tear.
But it doesn't end there.
Once the anodization process has been completed, the body of the LAVABOX is then coated in a superior-grade oxidized black paint, which gives the device a textured, matte-feel which is excellent for grip.
Chuck in some design flair, courtesy of its angular corner design and you really are looking at one of the best looking mods in the business. Period.
The LAVABOX DNA 200 is now also available in BONE WHITE and, as you can see below, it looks bloody stunning!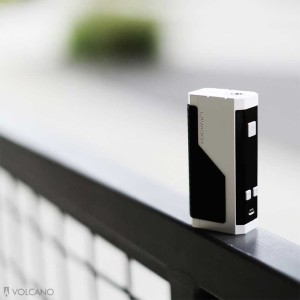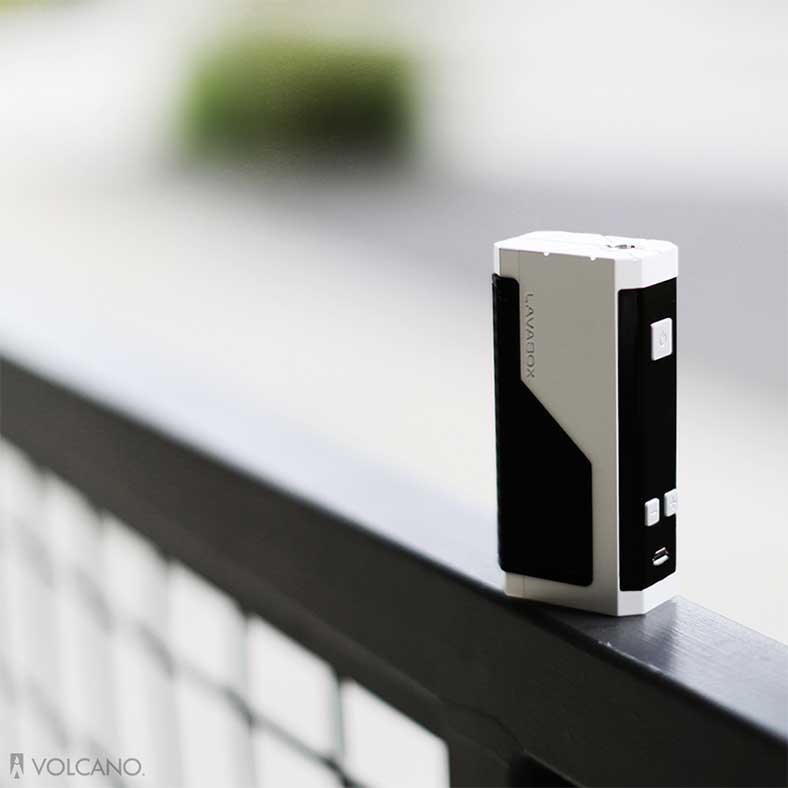 It also features a removable Grip Plate, of which there are many, many color options, and this element reminds me of a gun grip.
There is no rattle at all and everything fits together as though this is one solid piece of material — it really is executed superbly.
This LAVABOX DNA 200 screams POWER and strength but unlike other mods in this category, mods that look like dull, black rectangles, the LAVABOX manages to do all this while looking absolutely stunning.
Even my friends that don't vape commented on how cool it looked.
High praise, indeed. 
LAVABOX DNA 200 Specs and Features
Although all DNA 200 mods share the same board, the LAVABOX adds in a few, unique USPs to the mix in order to make it stand out from the crowd even more.
Here's a breakdown of its key elements:
LAVABOX DNA 200 Box Mod Features:
Material: Superior-Grade 6061-Aluminum Alloy

Grip Material: Rubber-coated Polypropylene Plastic

Variable Voltage / Wattage

Temperature Control / Limiting Capable

HD OLED Screen

EScribe with Upgradeable Firmware & 8 User Profiles

LAVABOX DNA 200 Review: Protection Features:

Over-Discharge

Under / Over Voltage

Short Circuit

Over-Current

Lock/Unlock Feature
LAVABOX DNA 200 Battery Performance
First, let me start off by telling you that I am using the 900mAh 3S LiPo. I do plan on getting the 1300mAh 3S LiPo soon though.
But for this review, I am using the 900mAh 3S LiPo.
After fully setting the LAVABOX up in Escribe, I can get a full day's worth of vaping with the LAVABOX DNA running at 90W.
I typically run 75W so after recharging and setting 75W as my power the LAVABOX, unsurprisingly, got me through the day once again with ease.
Knock it down to 45-58W, however, and you're looking at a day and a half easily.
Those who I have seen complain about the battery of the LAVABOX only lasting 6hrs max either didn't set up the LAVABOX correctly or are running it at 110+ wattage and chain vaping.
The LAVABOX will get you through an entire day no problems, have no fear about that.
And It Does Fast Charge (Well, Kinda…)
The charge time is really quick too, with the provided wall adapter, meaning you can take it from more or less flat to 100% in just under two hours. Not bad. Not bad at all, especially, if you're used to charging removable batteries like I am.
LAVABOX DNA 200 Performance
Did the LAVABOX perform well? You better believe it did — by the goddam bucket-load.
I tossed RDAs, RTAs, and Sub-Ohm Tanks at this thing and it didn't even blink. Everything worked perfectly and vaped like a dream
Not once did the LAVABOX get tired and ask for a break.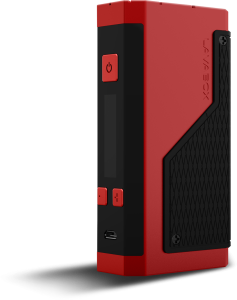 Even when chain vaping the LAVABOX manages to keep its cool.
There is warmth, of course, but it is nothing like I've experienced on other mods.
The Reuleaux RX 200 and SMY SDNA 200 both get hotter when chain vaping, and the latter of those is a DNA 200 mod itself.
Another win for the LAVABOX.
LAVABOX DNA 200 Conclusion
An exceptionally advanced, beautifully engineered device.
The LAVABOX DNA 200 feel like the very pinnacle of vaping technology right now.
I am BEYOND impressed by this thing.
In fact, I'd even go as far as saying it is the only DNA 200 mod you should be bothering with — and THAT is really saying something when you consider the competition it is up against (see our best DNA 200 box mod feature). 
If you're a serious vapor and have been looking at getting a DNA 200 mod.
Stop what you're doing right now. You have found it. The LAVABOX DNA 200 is the BEST mod I have tested in the past 12 months. Bar none.
Best Place To Buy? 
Volcano Ecigs | $169.95 (Currently SOLD OUT)
---
The Competition | Similar Mods
Nick Jennings
Reviews & Tutorials Guy. If You Can Build It & Vape It, I'm Your Man!