If you like small, portable vape kits that deliver MTL hits, but you're not sold on pod mods, then the GeekVape Flint might just be what you've been waiting for…
This teeny tiny little vape kit packs in a refillable MTL tank, a battery, and it runs on small, reliable coil heads.
But unlike a lot of smaller vape kits, the GeekVape Flint really delivers in two key areas:
It's Proper Good At MTL Vaping
And The Battery Life is Great
I just spent a few weeks testing out the Flint kit in order to better understand how the device functions. Read on for a detailed review of the vape kit I'm calling the ANTI-Pod!
GeekVape Flint Review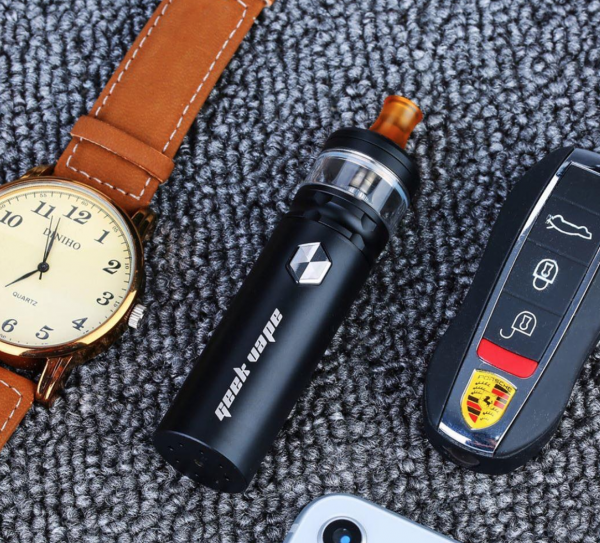 Design and Build Quality
First and foremost, this kit is TINY. It sits in the palm of your hand and it is essentially around the same size, length as your standard pod mod.
But, unlike a pod mod, it features a detachable MTL tank with replaceable coils, multiple power settings, and very, very good battery life.
I really like the design of the Flint; it's small, but it doesn't feel cheap. Every aspect of the design feels thought out and well implemented, from the drip tip to the power button size and placement.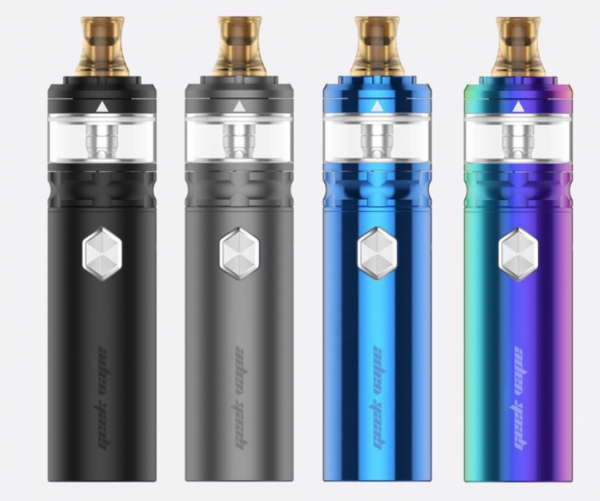 The USB charger is located on the side, so it stands up while you charge its MASSIVE 1000mAh internal battery. A big plus in my book. On the side, you can move through three VV modes:
V = 3.2V (Low; LED color Red)
V = 3.5V (Medium; LED color Blue)
V = 3.8V (High; LED color Green)
There is no wattage mode; everything is done in VV (variable voltage) and this is fine, as the Flint's tank is designed with this in mind. I found 3.5V was ideal for my tastes.
Switching between VV modes is simple: just click the fire button three times and the LED will change color depending on what mode you're in – see above for what the colors mean.
I always expect quality from GeekVape, but the Flint was WAY more impressive than I thought it would be. Prior to testing, I figured it'd be comparable to a standard pod mod system. I was wrong…
This thing is more akin to a standard vape mod and tank combo, only A LOT smaller. Hence why I call it the ANTI-POD – you simply do not need a pod with a device like this!
How Does The GeekVape Flint Kit Perform?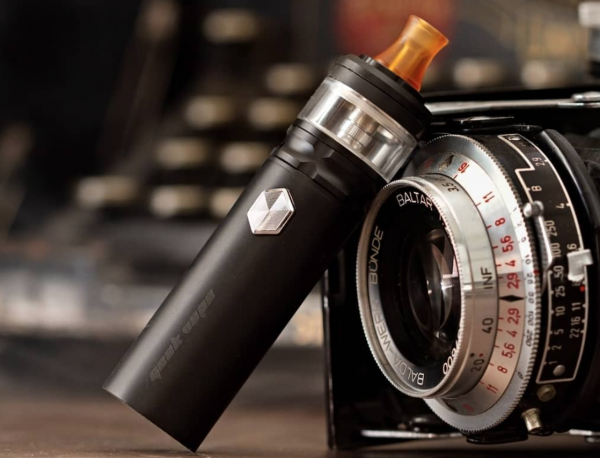 This is an MTL vape kit, first and foremost, so it is designed for vapers that like their tanks to draw nice and tight. I am a big fan of MTL vaping, as most of you will know, and I was not disappointed by the Flint.
The flavor, the draw, the airflow control – everything is very good. I like the airflow set to its tightest possible setting (you have five to choose from), as this gives the tightest MTL draw.
I ran, predominantly, Nic Salts E Juice through the tank. Cherry Cola by SALT, to be precise. The flavor production is very, very good. Easily akin to most of my top MTL tanks, save for the Kayfun V5 which is dramatically better (but also costs $119).
To be frank, I was incredibly impressed by the Flint in this regard. I had ZERO expectations when I unboxed the kit. It's small and it doesn't like it can do much, but it really can deliver the goods. And this was a very pleasant surprise for me.
Flavor and Vapor Production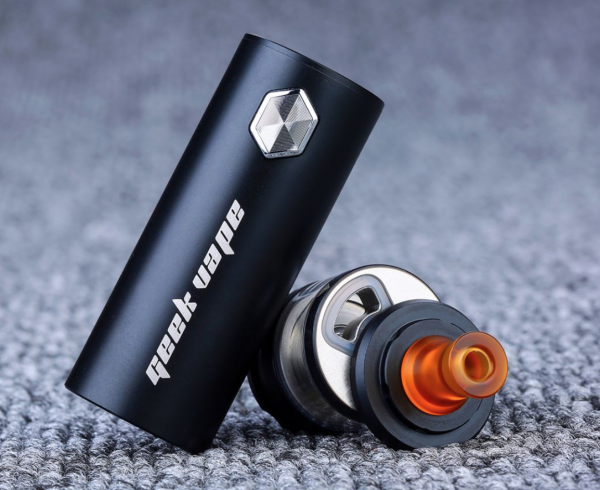 As is the case with most MTL vape tanks, the clouds are not big. This makes the Flint kit ideal for those that prefer stealth vaping. I took this vape with me everywhere and it never missed a beat.
In the car, in bars, out at friends' houses – it's the perfect vape for when you're on the move. You get tons of flavor, great airflow, and the vapor is limited so it's not anti-social. No one wants to stand in a plume of vape cloud, after all.
I also think the Flint kit is infinitely preferable to a pod vape system. You have better battery life, a brilliant MTL tank with stock coil heads (1.2 ohms and 1.6 ohms), and it is in and around the same size. For me, this is all I'd ever need from a stealth vape system.
GeekVape Flint Battery Life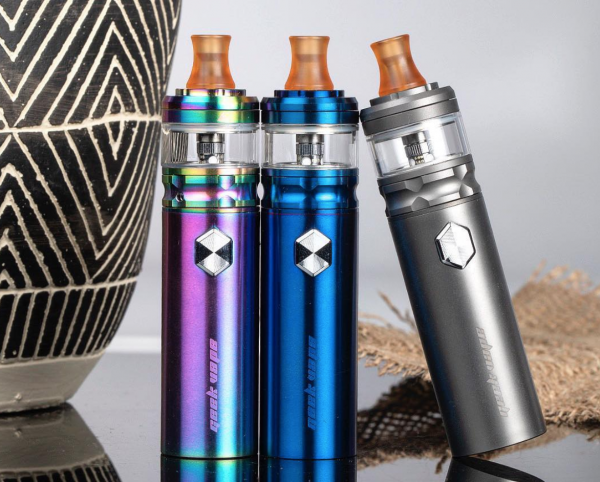 This is where the Flint kit seriously excels. It packs in a 1000mAh battery, which is enormous compared to most pod systems (which have anything from 300mAh to 600mAh).
All that extra battery power means that you can run the GeekVape Flint all day long and not run out of juice. And the reason this happens is because it runs at super-low power outputs.
This is key and it is the reason why the Flint is so good when it comes to battery life.
I ran mine for almost two solid days before it first crapped out. Two days, man! That is incredible for a device of this size and stature. It's almost unheard of, in fact – and this is one of its major USPs.
GeekVape Flint Coils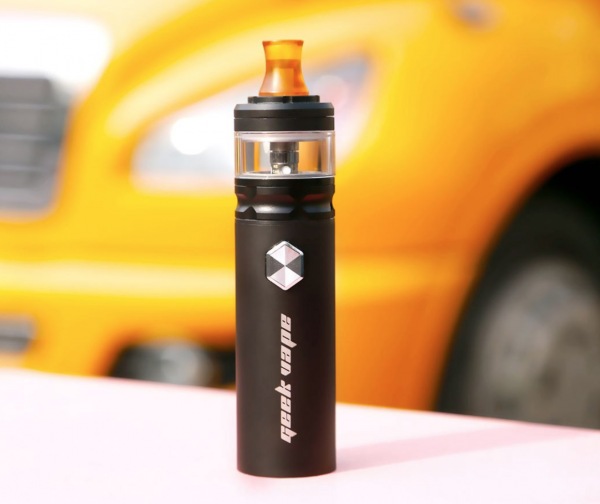 Any non-rebuildable tank, as we all know, lives and dies by how good its coil heads are. The Flint's coils are decent enough, but they're not mind-blowing. You're looking at a solid week from each coil head, basically.
This is decent enough, but given the low power the device runs at I was expecting more from the coils. The best performance I got from mine was around 9 days before the flavor well and truly fell over. Mercifully, the coil heads are cheap, so this isn't too much of an issue.
The thing that is kind of weird about the Flint's coil heads is that once the flavor starts going it is not gradual, it's like a drop of a cliff. As I said, this usually happens around the 7/8 day mark, and once it starts going it is GOING.
New coils do prime super-quick though. I'm talking a couple of minutes, even if you don't prime them. Taken as a whole, the coil heads are decent but not quite as good as their larger, mesh-style counterparts.
For a vaping device of this pitch, however, they are more than adequate being very similar to Aspire's Nautilus coils in overall performance and longevity.
All in all, this is one very impressive piece of hardware. From top to bottom, the GeekVape Flint ticks nearly ALL of my boxes. I will be using this vape kit for a long time to come. And that will likely tell you all you need to know!
Oh, and you can pick one up for less than 30 bucks via VaporDNA! 
Drake Equation
Co-founder and Editor of VapeBeat. I make the words.