Drew takes the super-powered Eleaf MELO 300 for a spin in order to find out if it can vape up to 300W and whether or not it is as good as its nearest and dearest competitors… 
---
[letsreview]
---
Hey guys, got a crazy powerful tank to review today: the Eleaf MELO 300 – a high-performance sub ohm tank that aims to deliver true, reliable high-power vaping performance. By the bucket load.
Eleaf is one of the oldest vape brands in existence, so the company certainly has pedigree when it comes to engineering and innovation.
Over the years Eleaf has made a ton of products, products of all shapes and sizes, products geared at different types of user, but with the MELO 300, it is going after one demographic only: vapers that want POWER.
I ran this tank on a Wismec RXGEN3 which, if you recall, goes up to 300 watts with only 3 batteries.
Not very efficient at 300 watts, but still capable of reaching it.
Regardless, I found that you could indeed crank the thing up all the way and still not get too much of a dry hit.
Before I get too ahead of myself, let's break it down.
Eleaf MELO 300 Sub Ohm Tank Review
Design
 
To start things off with design, I just want to say the Eleaf MELO 300 came in and blew my expectations away.
The machining quality is very good on all notes: deburring, tolerances when threading parts together, and the 510 connector is well done.
And oh, the SLIDE TOP!
Oh, the slide top… perfectly executed here as well.
It doesn't come undone in the pocket, leaking everywhere, but it also isn't incredibly hard to open.
The thing is, it only slides when a force is applied in the proper location, and I just can't get over how perfect it works out.
I'm used to SMOK's where the top swings out to the side, and this is a HUGE improvement.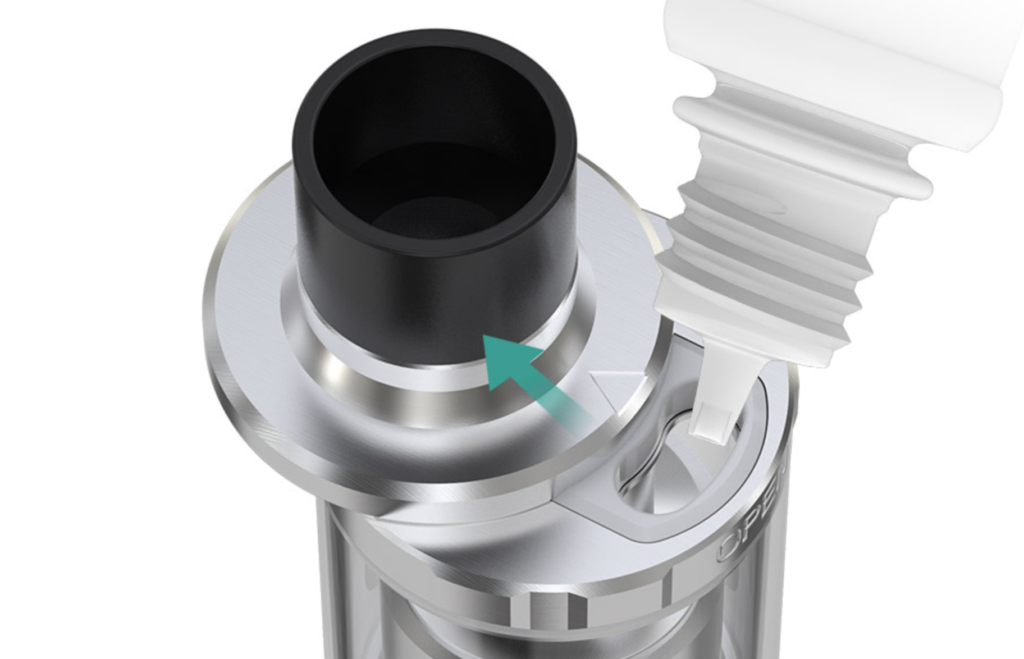 The fill hole is also a good size, big enough to accommodate a dripper but not overwhelmingly large (*cough, cough* TFV12 *cough*) and is also rigid plastic as opposed to the rubbery material often used.
Personally, I think the Eleaf MELO 300 is the easiest tank to fill out of any I have ever used.
Everything about the MELO 300 feels well thought out. Nothing appears to have been left to chance.
To me, the MELO 300 feels like a vape designed by vapers for vapers.
It's so intuitive to live with, it hardly requires any thought whatsoever.
And once you've got it set up, it rips like a MONSTER!
Eleaf MELO 300 Performance
Let's throw down some specs here:
Dimensions: 2-9/16″ x 1″ (Including Drip Tip and Threads)
Diameter: 26mm
510 Threaded
6.5ml Capacity
Retractable Top Fill System
Dual Airflow Slots
Knurled Precision Airflow Control Ring
Glass Tank
Utilizes Eleaf ES Six Coil Sextuple Coil Atomizer Heads for Variable Wattage
Eleaf Melo 300 Replacement Coil Wattage Range: 100 – 300 Watts
Wide Bore Drip Tip
So as you can see above, the Eleaf MELO 300k holds a whopping 6.5 mls of juice!
This number is a little deceiving when you actually run the tank at 300 watts though; it RIPS through juice. And even as it chugs through the juice, maxing out the wattage results in some dryness to the cotton if the tank isn't completely full, or a little below full.
The idea of "juice pressure" definitely comes into play here.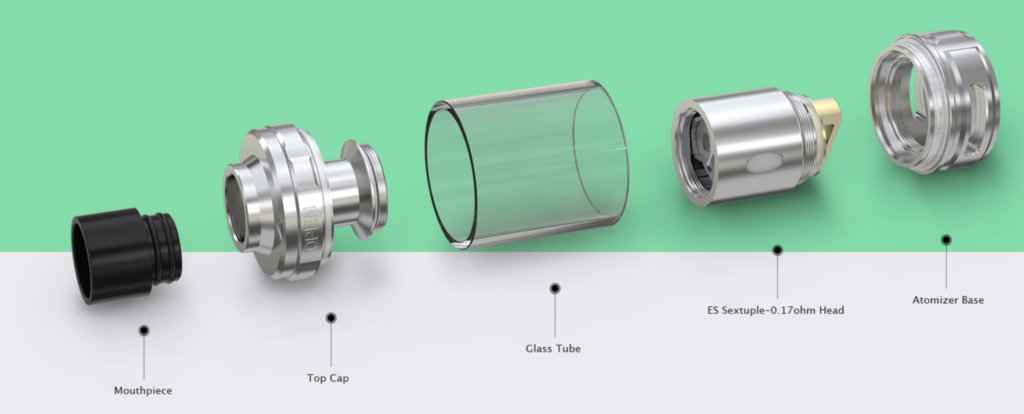 For those of you who aren't aware, the more juice that is sitting in your tank, the more pressure it causes on the protruding cotton.
This results in better wicking with more juice in the tank, and as you vape it down you'll notice drier hits that won't be producing as much vapor.
To minimize this, I generally try not to let any of my tanks get below about 2/3 of maximum capacity.
So as long as you keep 'er full, the Eleaf MELO 300 tank absolutely excels at 300 watts – though I don't advise ANYONE to vape at this power output. It's just stupid – and a waste of battery power and E Juice.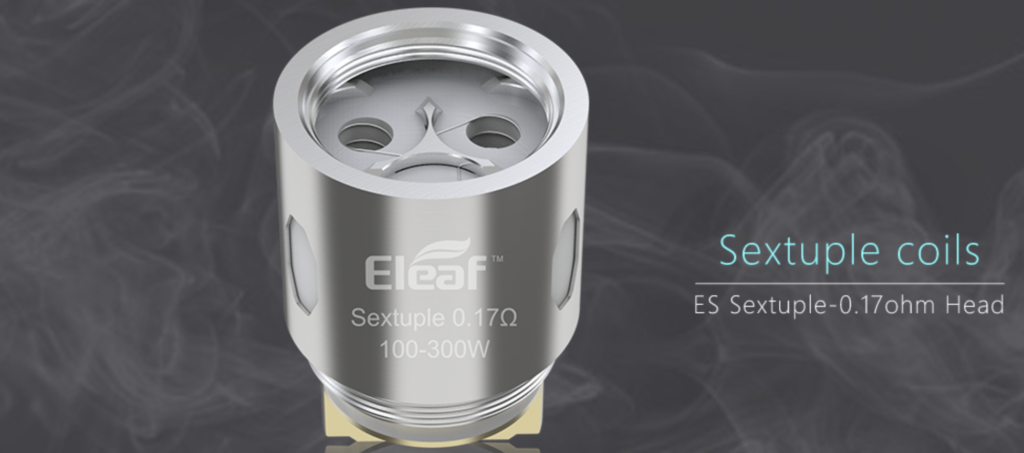 I would argue the flavor is better than the TFV12, with a slight reduction in the amount of vapor production, at the same wattage.
Oh, and the coils last longer… about 3 times longer!
I don't know what it is about the TFV12 coils but they all burn out real quick, regardless if they're run at 300 watts or 120 watts.
Eleaf MELO 300 Verdict 
To make it short, this tank kicks ASS!
It's great all the way up to 300 watts, and the design is phenomenal.
The coils are very good too. Better than SMOK's by a considerable margin. The wick fast and the vape is always nice and saturated.
With normal usage, you're looking at 7-9 days per coil head. Easily. Maybe more if you use decent-quality E Juice that doesn't gunk up too much.
If you push it to its full potential, you're going to get through A LOT of E Juice. Period. But, if you run it at a normal setting, the MELO 300 is happy as Larry just cruising along.
But it's also got your back if you want to crazy.
And, for me, this is what makes this tank so very, very good.
I also love the slide open top cap to access the fill port, I think it should be the standard for any tanks that come out in the future.
[letsreview]
Drake Equation
Co-founder and Editor of VapeBeat. I make the words.