Cyber Vape TL-01 Review: Not Quite a Caliburn Competitor
By Red • Updated: 07/09/20 • 5 min read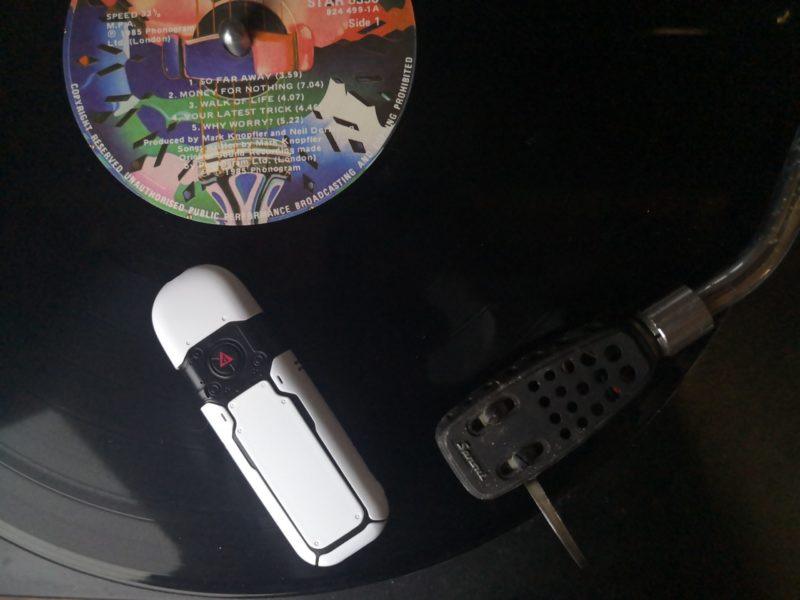 Cybervape impressed us immensely with their first device, the Cyber X. An AIO that was well ahead of it's time. Solidly built, performed flawlessly and with looks to boot, it was one of our favourite devices of 2019. Now, almost a year later, they welcome their second product to the market and it feels a little too familiar.
---
Cybervape TL-01 Verdict – 62%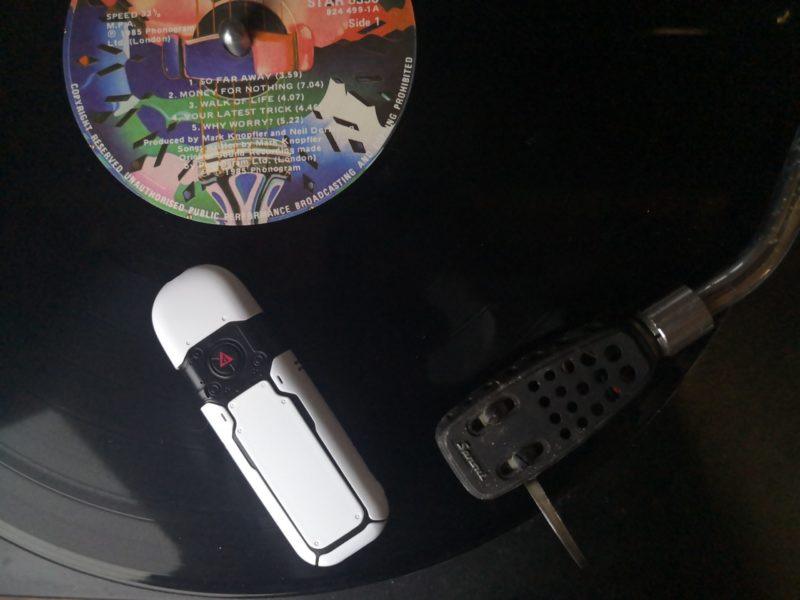 Pin
Cybervape TL-01 Pros:
Packaging is simply amazing
Top tier flavour
PODs last multiple weeks
Type C charging
Adjustable power
Cybervape TL-01 Cons:
Can't get around the fact that Cyber Vape are after the Caliburn market
Coils cannot be removed from pods
Build quality is questionable
I'm just gonna get right too it; the Cybervape TL-01 is as close to a Caliburn as you'll get without getting a Caliburn. Even with three power outputs, the TL-01 vapes exactly like it. Flavour profiles are identical and pods last weeks, even the premise is copied. "So what's the problem?" I hear you ask?" It's a poor attempt at a fan favourite with shoddy build quality and a battery that's barely adequate for a calculator, that's the problem.
If you plan on copying a design of undeniable the best selling device in the industry, you better make sure that it improves on all major areas, unfortunately this is not the case with the TL-01
---
Design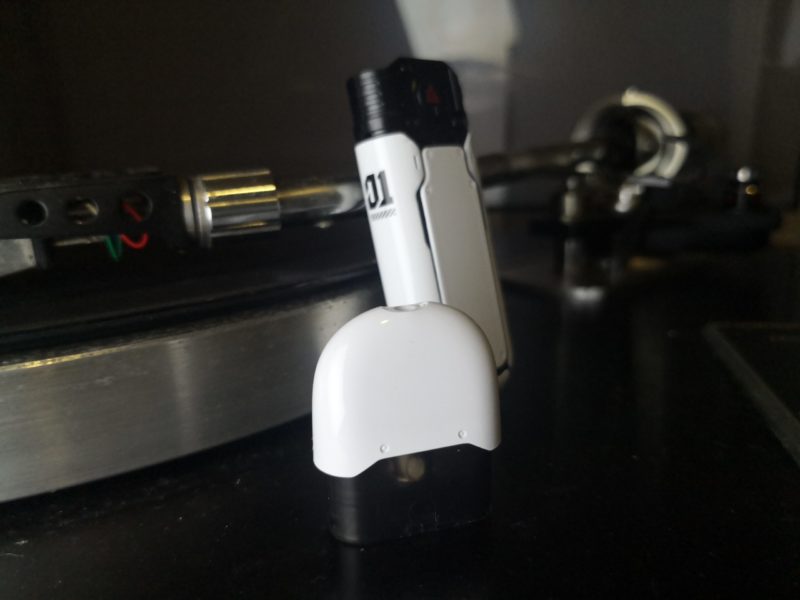 Pin
I don't often review packaging, but the TL-01 is kind of special. The younger generation can move right ahead, but those who remember "Take on me", "Beetlejuice" and "Double Dragon" will get a right kick out the stylized cassette tape packaging. A throwback to when things were simpler, CyberVape has chosen to package the TL-01 into a case that will pull at the heart strings of the more senior vapers. I'm unsure how it ties into the TL-01, or vaping for that matter, but I aint mad
The device itself is a complete turnaround to its initial presentation. It's all metal and plastic with a futuristic vibe going on. It may not look much like the Caliburn, but the premise is the same. A 500mAh battery with a refillable 1.6ml pod on top. There's no fire button though and is purely draw activated.
I have no idea where the airflow comes from the device and is either well hidden or seeps in through the various nooks and crevices of the plastic shell. The TL-01 has 2 thin zinc alloy pieces on either side to protect the device from drops, but trust me when I say, they serve no purpose other than popping off when looked at skew.
The power adjustment button is on the device and is way too small to comfortable press. This does mean that you won't accidentally change wattage while vaping. There's a small indicator to show both power and battery life as well but forget about seeing it while vaping. 100% you'll need a mirror just to see your status.
The pods are overly familiar to Caliburn pods; a dust cover sitting over 2 large fill ports on either side of the chamber. Filling is easy and so is replacing the pod once burned out. The pods fit snugly in the device with magnets and will not detach in your pocket. A solid shake will send it flying though. Unfortunately, once the coil is spent, you need to replace the entire pod, not great for the environment. Capacity is at a relatively small 1.6ml.
Performance
If you're used to the Uwell Caliburn, you know exactly how the TL-01 vapes. I've never had a product mimic another so well as this before. The familiar flavourful and cool vape is perfectly copied and I'm not even mad. For a pod system, this is top tier stuff. The Caliburn is a fairly loose MTL draw and you'd be hard pressed to find the difference between these two devices. At a push, the TL-01 is marginally tighter.
Sadly, Cyber Vape managed to fit an even smaller battery in the TL-01, a 500mAh piece that doesn't last more than half a day. This is not a device you take camping without a battery bank. The TL-01 chassis has more than enough space to get a bigger battery in there, so I'm stumped as to their decision. Especially with the battery size being the biggest downfall of the Caliburn.
For all intents and purposes, the TL-01 is a Caliburn in funkier clothing, with adjustable power.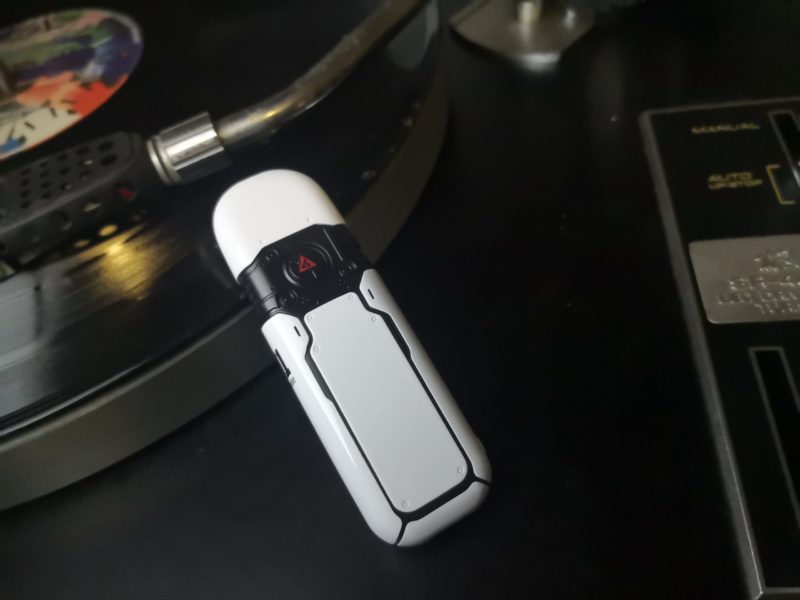 Pin
Specs:
Battery: 500mAh
Power output: 14w
POD Capacity: 1.6
Charging Port: USB C
Weight: 38gg
Materials: Zinc alloy
Cybervape TL-01 Conclusion
If you already own a Caliburn, there is absolutely no reason to buy the TL-01. In fact, if you don't own one, I'd still get choose the Caliburn over this. The TL-01 suffers from an inadequate battery and questionable build quality and it's safe to assume, finding PODs for it is not going to be easy.
The adjustable wattage is a nice bonus, but other than that, nothing sets it apart from the industry leader. So the question is, why would you choose the TL-01? I wouldn't.
Red
Internationally published journalist and reviewer, unofficially certified vape connoisseur. MTL, DTL, RDTL, Red takes it any which way