The GOAT RDA is the brain-child of vape buddies Grim Green and Ohm Boy.
It's an RDA tank designed for dripping and squonking, only there's a slight twist…
It incorporates a modular design, whereby there is no coil install required – or wicking.
NONE! And if you're wondering how this isn't a sub ohm tank, read on…
The entire deck – coils and cotton (already wicked) – comes as a module that you install into the GOAT as one.
Still with me?
Good.
The idea here is to make rebuildable atomizers easier for non-technical vapers as well as the visually impaired.
GOAT RDA Concept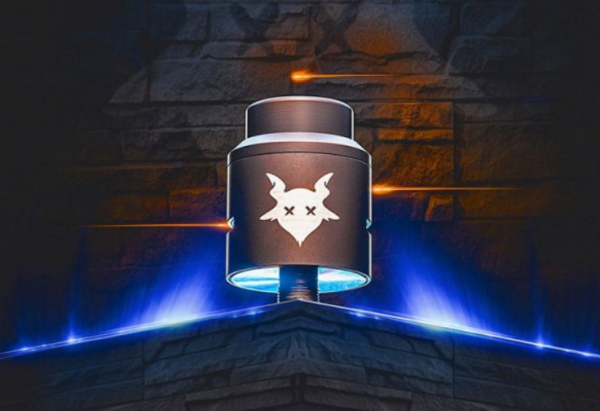 It took over a year to design and get this rebuildable atomizer built, and the inspiration behind it came from an unlikely source.
Back in the day, circa 2014, Grim Green knew a guy, a veteran, that was legally blind in the State of California.
He was a vapor too, and he liked building out attys.
However, because of his eyesight, he had to use an elaborate setup that involved a camera and a TV monitor…
He got the job done, but it was an ordeal. And this, according to the guys behind the GOAT RDA, was one of the main inspirations for bringing a modular deck to this dripper.
Anarchist Wire Coil Head
The GOAT will ship with two Anarchist Wire Coil Heads:
22Ga Anarchist Wire Coil Head .13Ohm
24Ga Anarchist Wire Coil Head .19Ohm
And each deck should last a couple of months AND you can change the cotton as and when you want.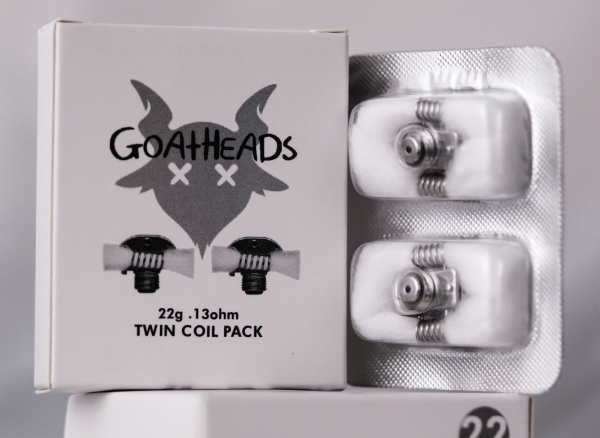 Each new coil head pack costs $12/$13, depending on where you're shopping.
There are plans afoot to work with a bunch of coil makers, however, so expect to see coil heads from the likes of MTURK, TwistedMesses, and a bunch of other big-name coil brands.
GOAT RDA Specs
24mm
304 Stainless Steel Body
All Coil Heads Squonkable
PVD Plated Stainless Steel Top Cap (Black, Blue, Gold & Gunmetal)
810 Drip Tip
PEEK Insulators
Replacement O-rings
How's It Squonk?
The squonk functionality is built into ALL of the coil heads, so you can squonk right from the get-go (unlike the Recoil RDA).
The juice flow is positioned on the top of the coil head, right in the center, and this ensures the E Juice, when squonked, goes directly over the coils.
Seriously cool stuff.
GOAT RDA Color Options
Black
Blue
Gold
Gun Metal
Stainless Steel
GOAT RDA Release Date & Price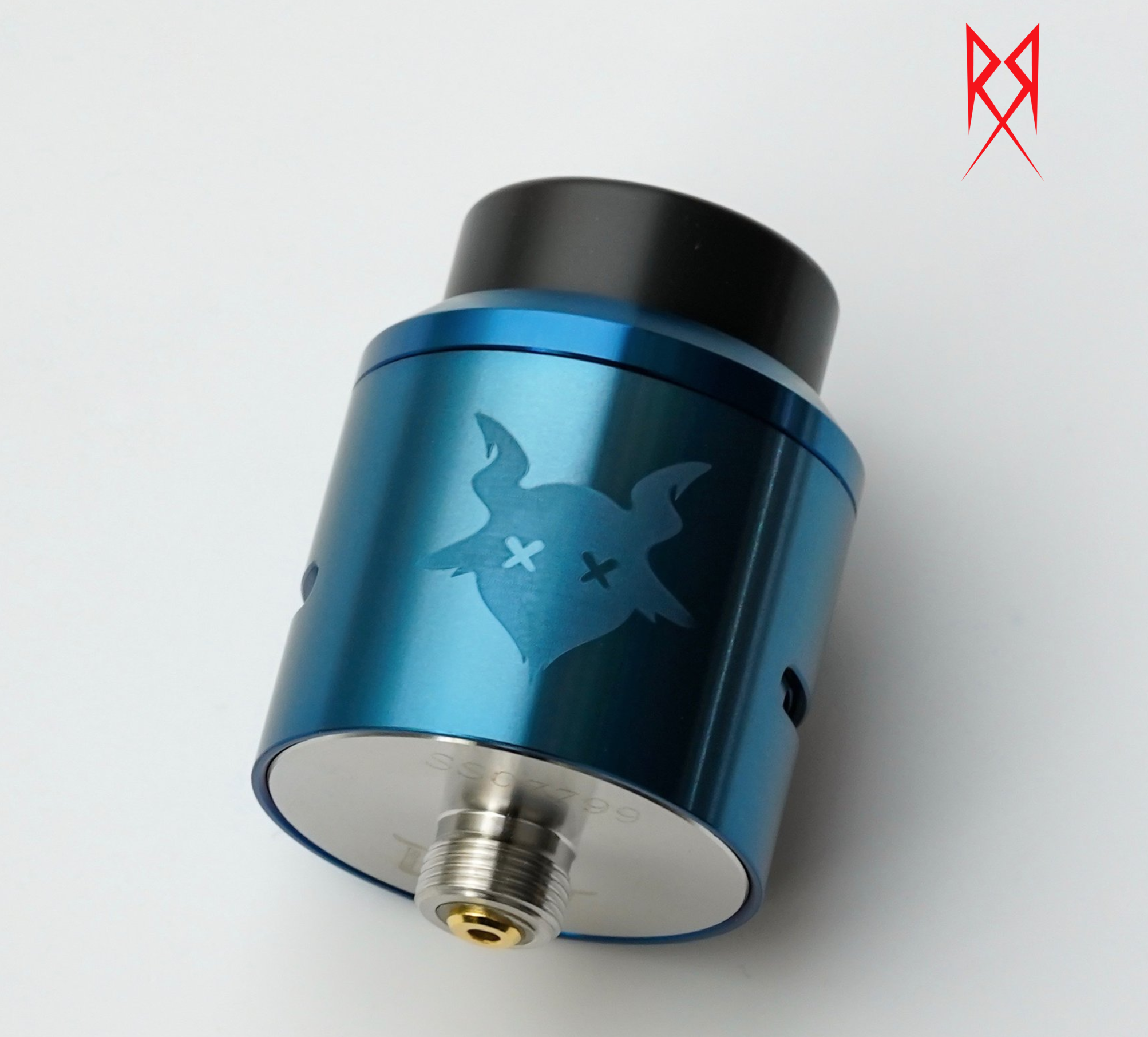 The GOAT RDA is now available in the US and UK. However, it is sold out at most of the places I have checked.
As for price, the RDA will retail for around $35.
The coil head packs, as mentioned before, will cost $13/$14 each (you get two in a pack).
Would I Buy One?
You bet your sweet ass I would!
As soon as inventory at my usual vape retailer haunts catches up with demand, I'll be all over this like a rash.
And I'll probably get it in gunmetal too, as that always looks badass!
---
FYI – The VapeBeat E Juice Store is Now OPEN!
We spent AGES getting it developed, but it's now 100% open for business…
And there's plenty of awesome E Juice to choose from.
The idea behind the VapeBeat Store was simple:
Big Bottles
Big Flavors 
Better Than Retail Price
And right now we're running a LIMITED-TIME launch offer: 15% off your first order.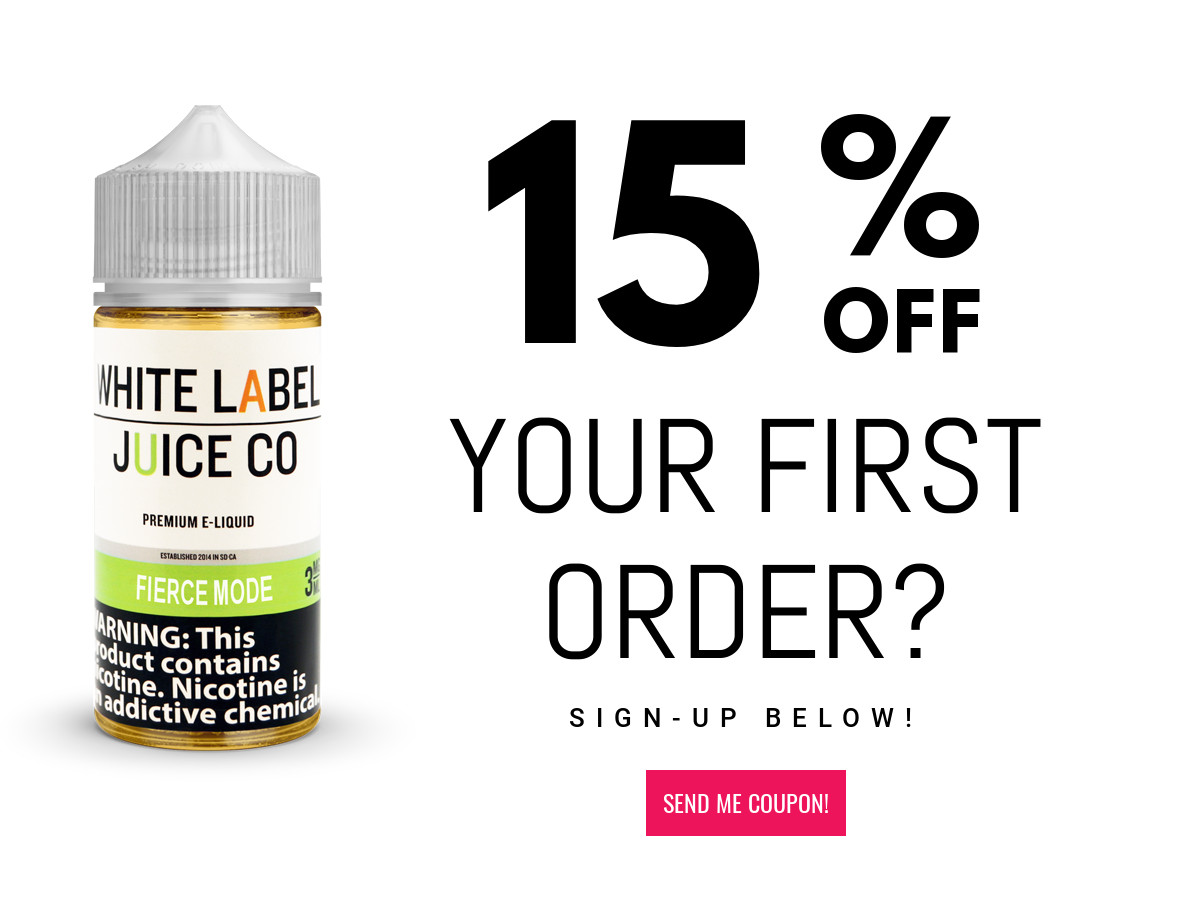 The ONLY condition is that you have to be in the USA, we DO NOT ship overseas!!
If you're in the US, fill your boots!
Drake Equation
Co-founder and Editor of VapeBeat. I make the words.