Small, potent and amazing for flavour – Vaporesso's EUC coil system is easily one of the best vape coil setups on the market right now
No sub-ohm vape coil is perfect, but Vaporesso's EUC coil system is pretty darn close.
If you're sick of burnt out coils, dry hits and having to spend a fortune on coils, you really do need to know about these coils from Vaporesso.
Why? Simple: they're bloody fantastic.
I've spent untold amounts of money on coils for various vape tanks over the years. Aspire tanks. SMOK tanks. UWELL tanks – you name it, I've probably owned it.
My main issue with nearly all of these tanks, however, was that NO ONE has nailed the sub-ohm coil system. No one has got it 100% right yet. SMOK coils still burn out too quickly on occasion. Ditto Aspire's and UWELL's.
This is the main reason why I have been using a Vaporesso tank for the last few months. It's not a fancy tank. Not by a long shot. But it works great, the flavour and clouds are brilliant and the coils, the EUC Coils, last, on average, about two to three weeks.
That's right: two to three WEEKS.
I am saving a fortune on coils. Quite literally. Also, because I am running these coils at 25W, I'm also preserving my E Juice for a lot longer.
I could vape at higher wattages, the coils I have are rated at 0.4ohms, but I don't need to. Not with these Vaporesso EUC coils – they deliver exactly what I am after below 30W, so why change things?
Why, indeed? My mod's battery lasts around twice as long as it did when I was using the SMOK TFV12 and a bottle of 60ml E Juice, which, when vaping at 100W, I could get through inside a working week, is now lasting my almost two weeks.
Vaporesso EUC Coils Review: Best Vape Coil Around? 
So what makes these EUC coils so damn good? The design, the build materials, the ease of use, the flavour, the cloud production – everything. These coils seriously kick ass.

I've passed out a couple of these EUC coil-packing tanks to a few of my buddies and they all love them. One of them, who only vapes occasionally, has been running the same coil for almost six weeks!
One of the big USPs of these EUC coils, though, is just how easy they are to install. The coil itself is tiny and slips in and out of your tank with very little fuss as you can see below:
You can run these EUC coils inside the following tanks:
I've been using the Estoc and the VECO tank for around six months now and I absolutely love them. Neither tank leaks and both are very well put together.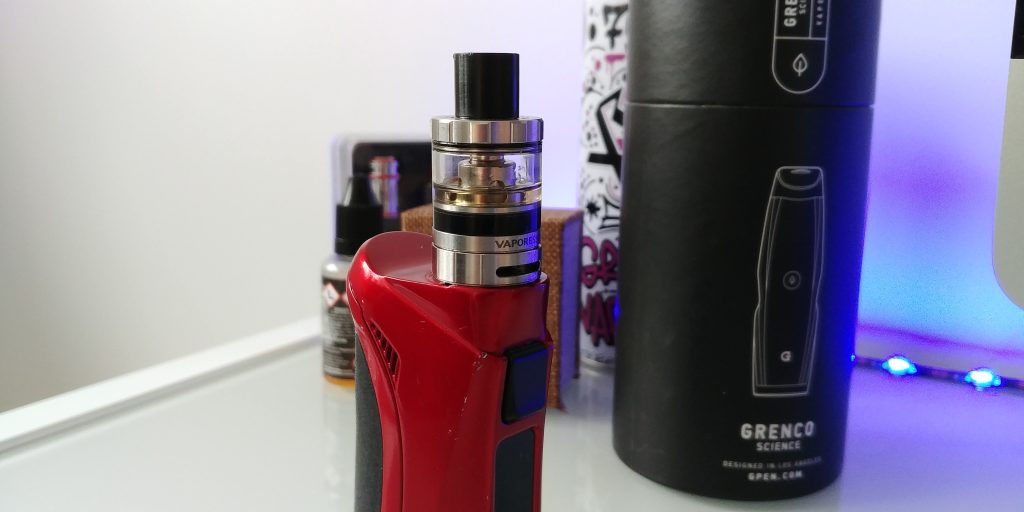 They pack in 2ml juice chambers as well, which makes them TPD compliant.
Who Are These Coils For?
Anyone. Literally any vaper will appreciate what Vaporesso has created here. The EUC coils are so simple to use and product such great, precise flavour that I cannot see how anyone could not instantly love them.
My brother, a dedicated builder and RBA enthusiast, tried them and loved them. Coming from a hardcore RBA head, that is high praise indeed.
If you're bored of dud coils, burnt, dry hits, coils that cost too much and burn out too quickly, you really need to check out Vaporesso's EUC coils.
It'll save you a bunch of cash and you're E Juice and Mod will tank you, as you won't be pushing either anywhere near as hard.
Drake Equation
Co-founder and Editor of VapeBeat. I make the words.